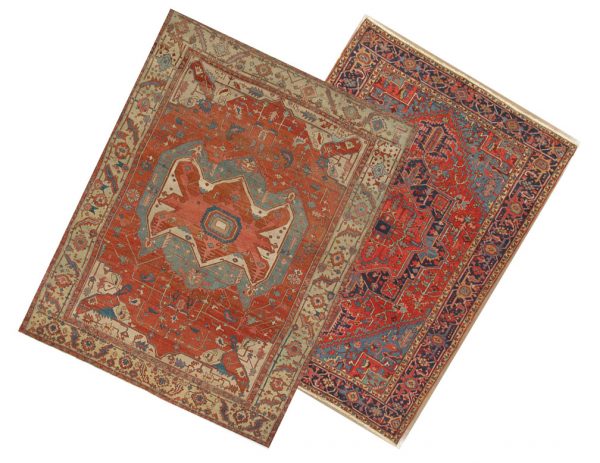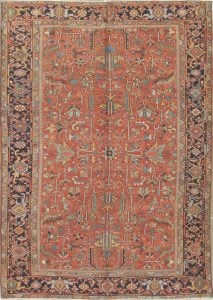 One can sort by geography, social class, travel experience, ethnographic background or occupation. But rugs for intellectuals, people who make their livings with their minds rather than their hands. Who are they? Where are they? And what kind of rugs are these? It has been suggested that people of the medical, legal, professorial and political classes, centered in Washington, D.C. and Boston, are the intended market. And the carpets are Heriz in type. Ask a dealer in these places and they will tell you that Heriz, Serapi, Bakshayesh and Goravan carpets do especially well there, regardless of the vagaries of design trends.
Why is this?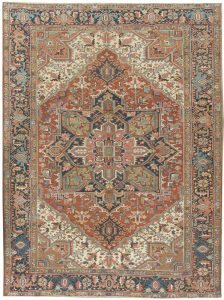 Heriz carpets have a certain idiosyncratic, go-it-alone character.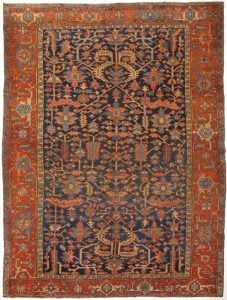 No matter what the rug fashion trends are up to, the Heriz rug maintains its own unique character. They are honest, so that lets out politicians. They are direct, so that avoids the lawyers. They are colorful, and that leaves out the grey academics.  And they are warm and personal, so that omits the medical objectivity. But all these groups just loooooove Heriz carpets. So maybe it is the fact that they are so different from the daily requirements of these professions. They are a welcome respite from the intricacies of intellectual pursuits. Even if you cannot class yourself as an intellectual, you can still avail yourself of the unalloyed pleasure of getting to know these estimable carpets better.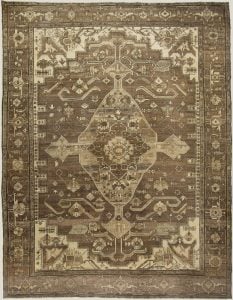 Your first and only stop for all your Carpet