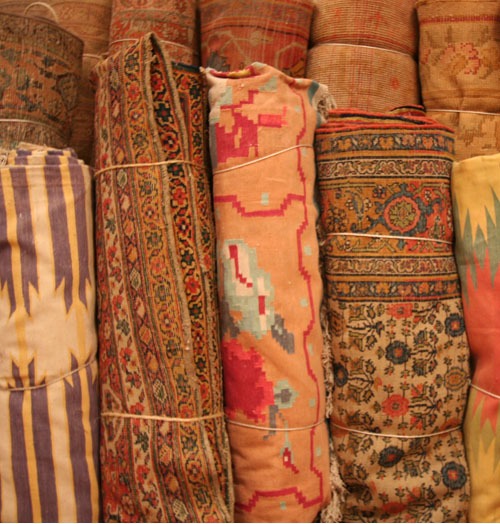 Lavender Oriental Carpets and Vintage Rugs
Lavender Oriental Carpets is a reputed name for modern and antique rugs. Our family have been involved in the trade of rugs and textiles for over 100 years. Our years of experience has enabled us to build a large, rich and diverse collection of high quality antique and contemporary rugs from around the world. Lida Lavender is a recognized leading authority on antique and vintage rugs.
Our Goals and Aims
We provide the finest rugs, carpets and tapestries demanded by our customers. Our goal is to inspire our clients with the quality and beauty of Antique Rugs and Vintage Carpets together with the finest Traditional Recreations & Contemporary Rugs that offer a personality, ambiance and character, when creating a very special look to a room.
Antique & Vintage Rugs
On this site you will find an assortment from our range of rugs. We have a continually changing inventory and one of our specialties is locating rugs to specific requirements. Our contact base both in the USA and overseas is extensive and we pride ourselves on being able to find even the most unusual or rare rugs, carpets and tapestries.
Contemporary & Modern Rugs
We have a wide selection of contemporary rugs and modern carpets which can also be custom made in both size and colors. We are always updating our stock to keep in touch date with trends in both color and style.