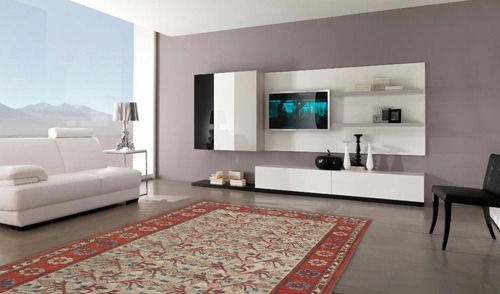 INDIVIDUALISTIC KHOTAN – SAMARKAND RUGS
Samarkand, now in Uzbekistan, was a gathering point for rugs woven in western China, among them those from the Silk Road city of Khotan.  Kashgar and Yarkand were other prominent rug weaving centers in Xinjiang province.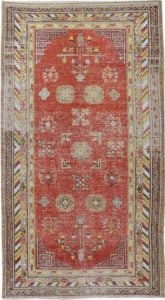 RUG DESIGNS & COLORS
The pomegranate tree stemming from a vase, an ancient oriental fertility symbol, is a common design on Khotan carpets. Many Khotans are in the 7' by 13' size, determined by local use. The color schemes are unique, employing, red, orange and yellow, but subdued and eminently decorative. Although there are no silk Khotans, silk and metal thread Kashgars in restrained tones are highly coveted, while the more brightly toned all silk Yarkands are quite rare.