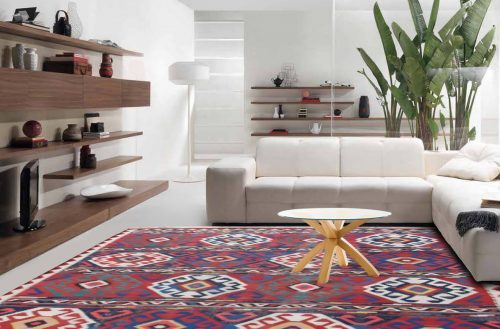 VERSATILE KILIM RUGS FROM EVERYWHERE
Kilim refers both to a technique of pile-less flat-weave rugs in which the design is produced by wefts alone, without knots and to the resulting creation. The wefts may be continuous across the rug or not. Kilim rugs are made almost everywhere in the rug weaving areas and range from the finest urban Senneh Kilim rugs to colorful, dramatic pieces from Turkey, the Caucasus and all over Persia. Antique Aubusson carpets are also Kilims and so are the abstract, geometric rugs of the Navajos. Many antique Kilim rugs were woven for domestic use rather than for sale and are true authentic artistic expressions of the originating culture. See also Aubusson and Navajo entries for further examples.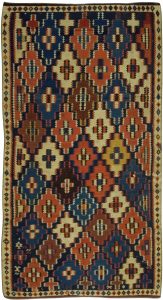 JAJIM WEAVING'S
With this style of Jajim weaving different colored threads are woven between the warp and wefts which creates detailed designs or embroideries on top of the actual Kilims.