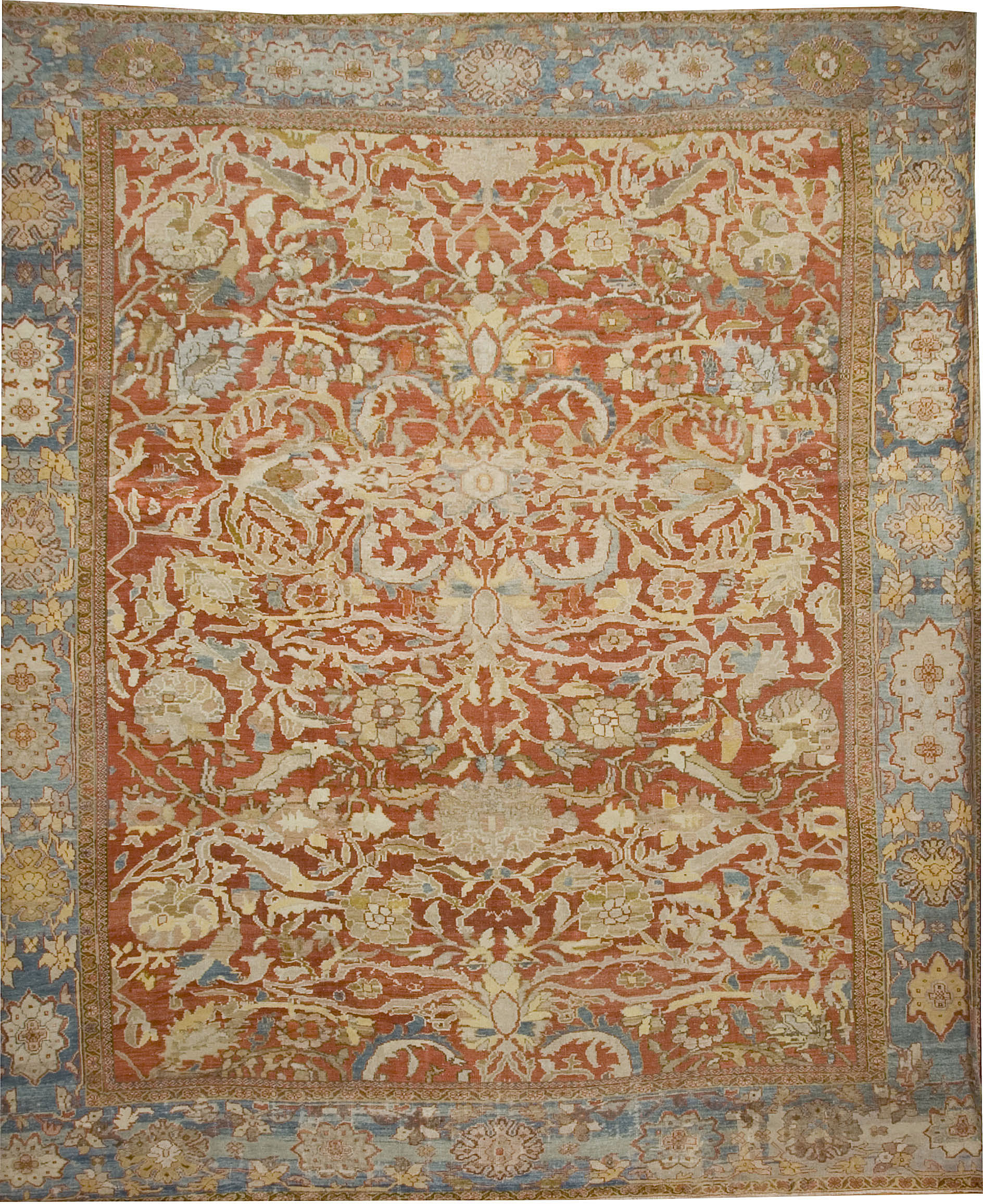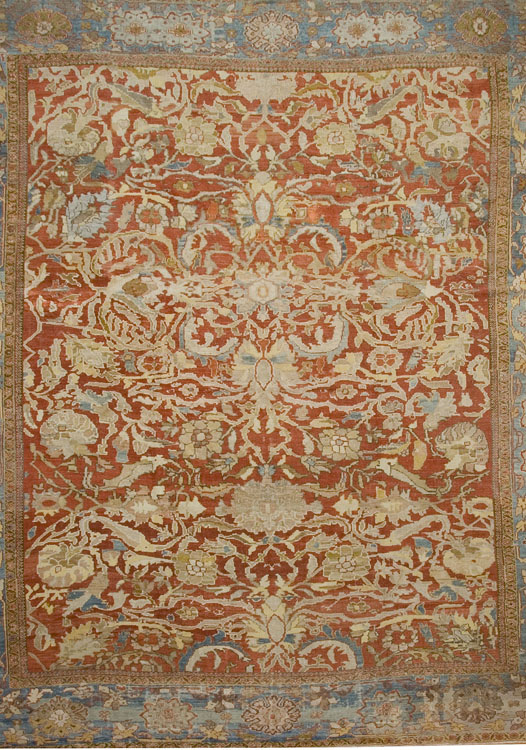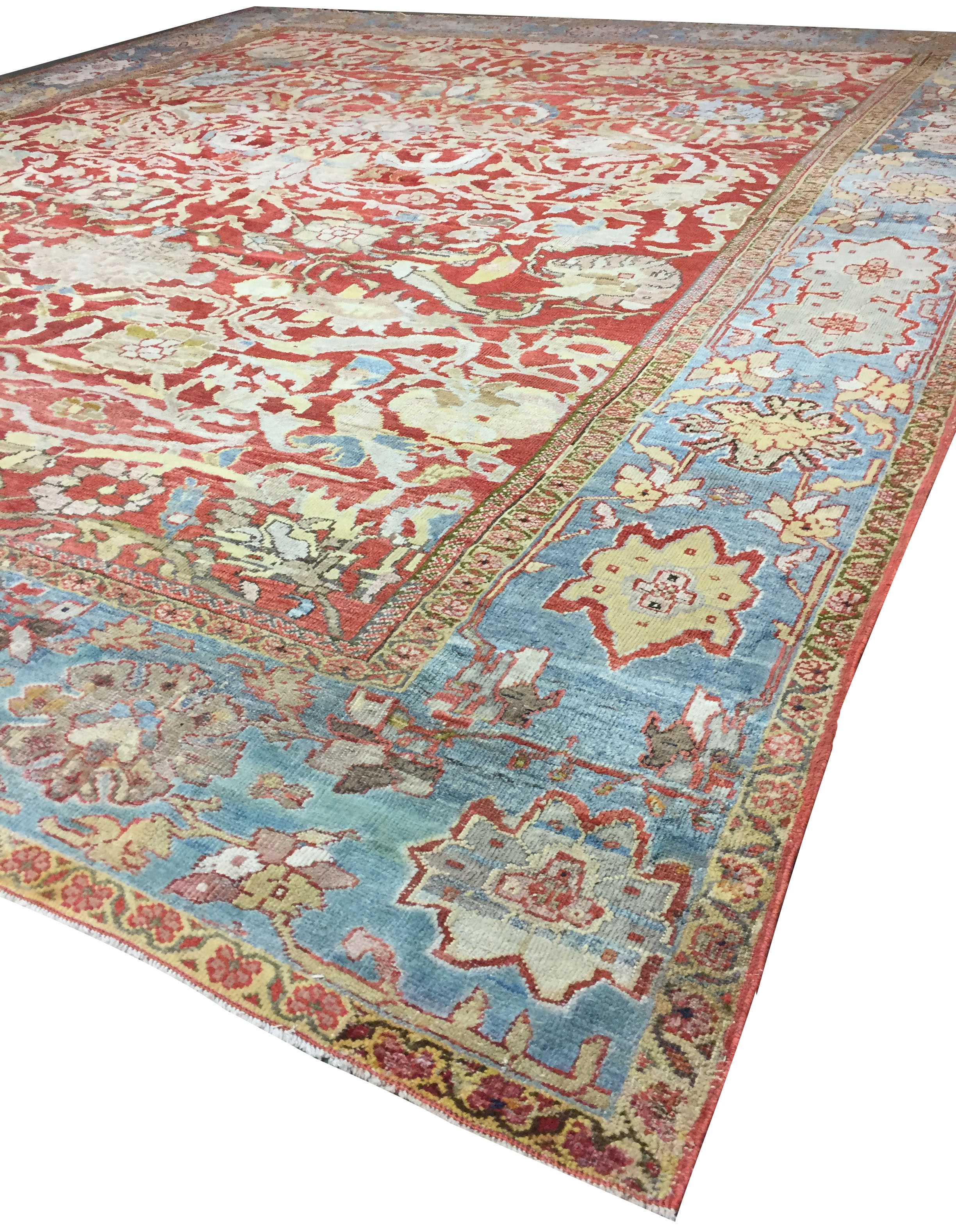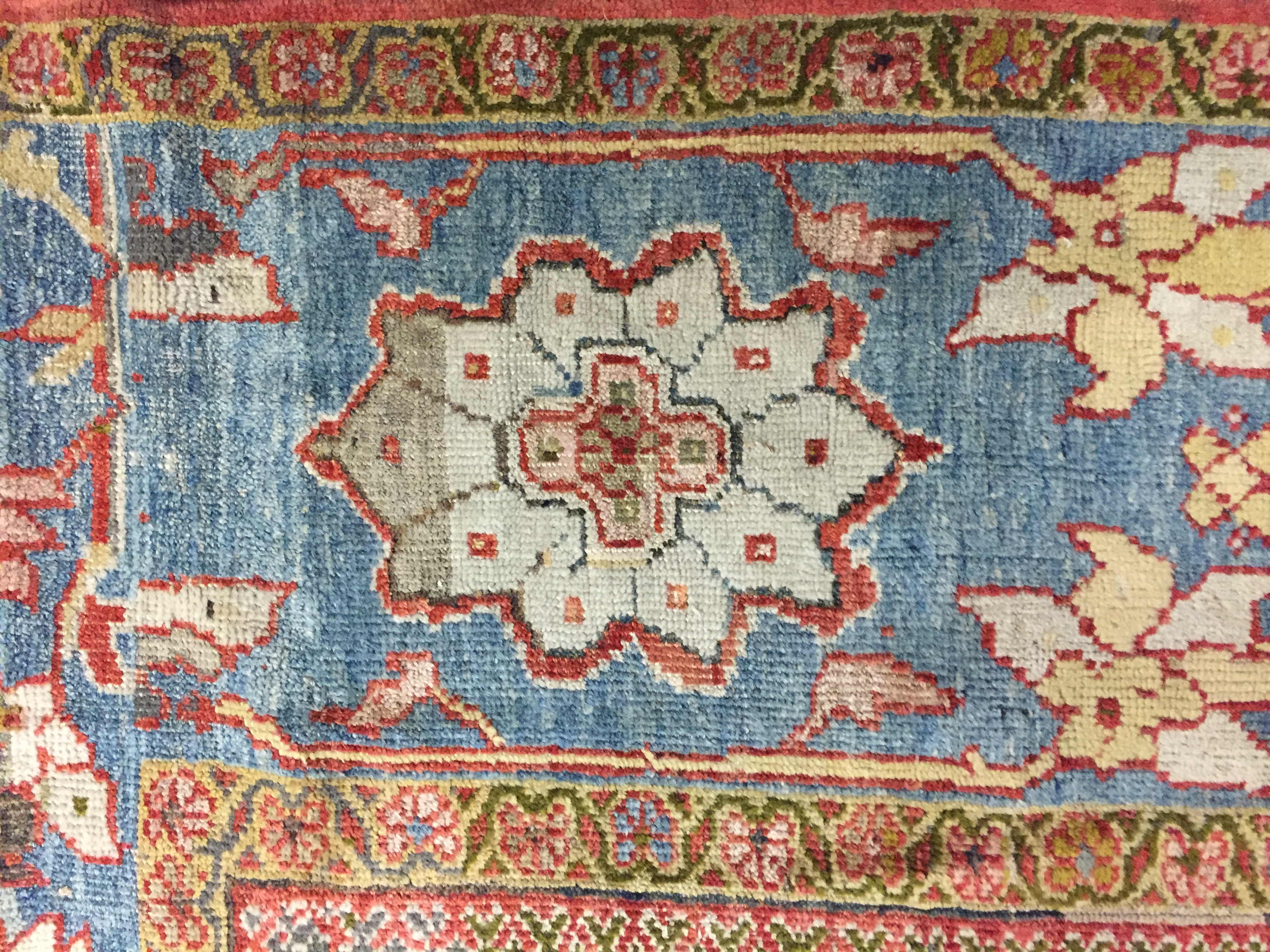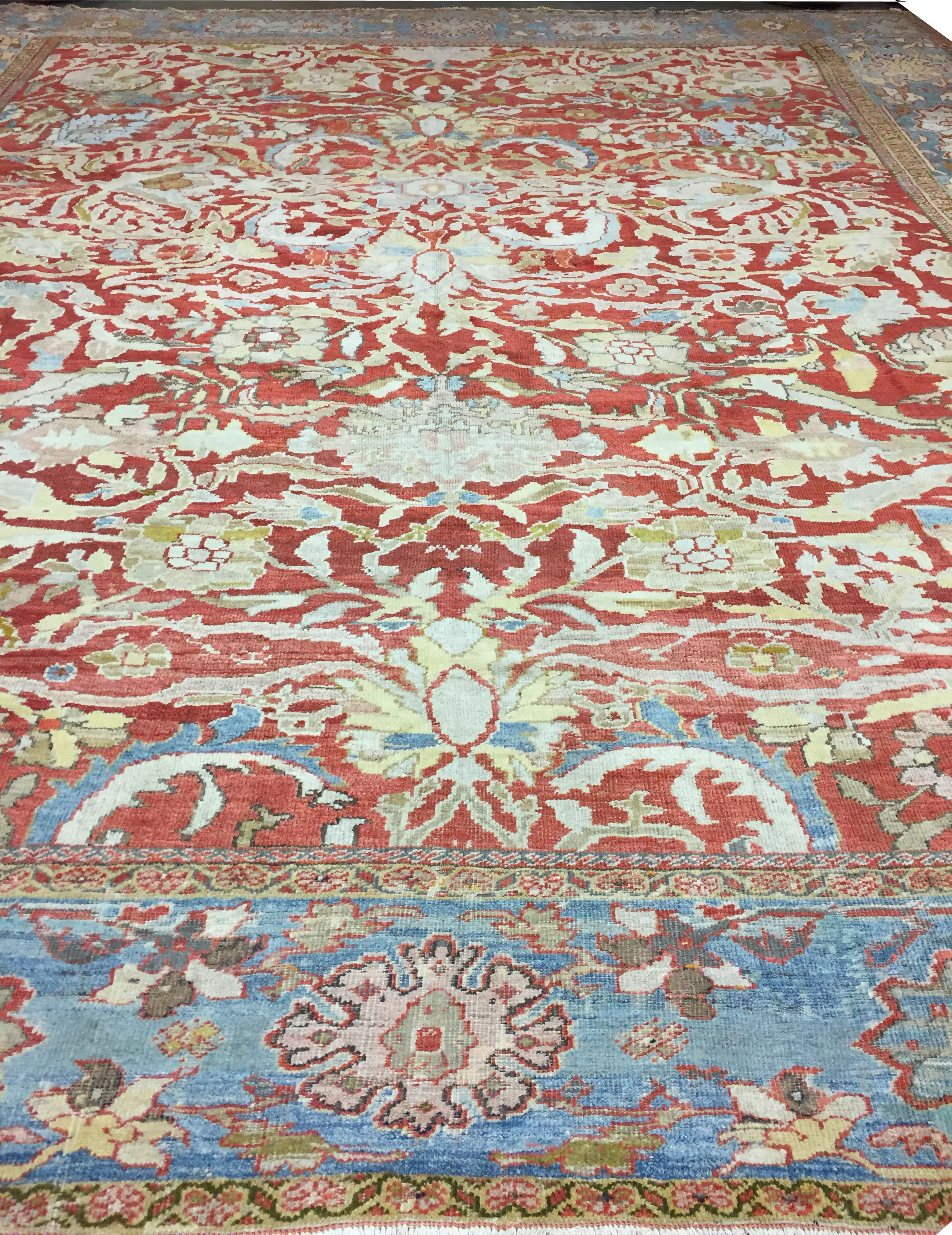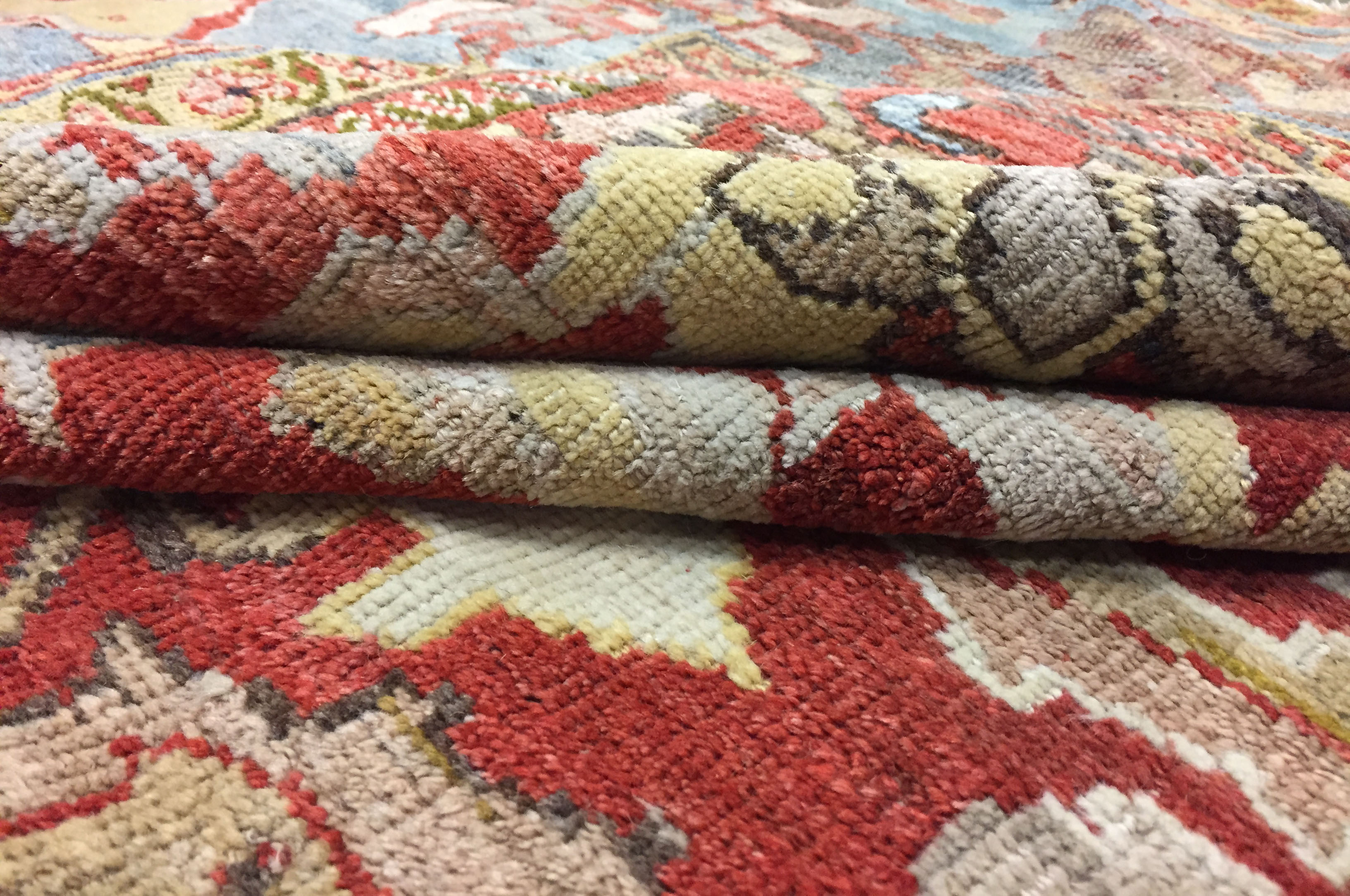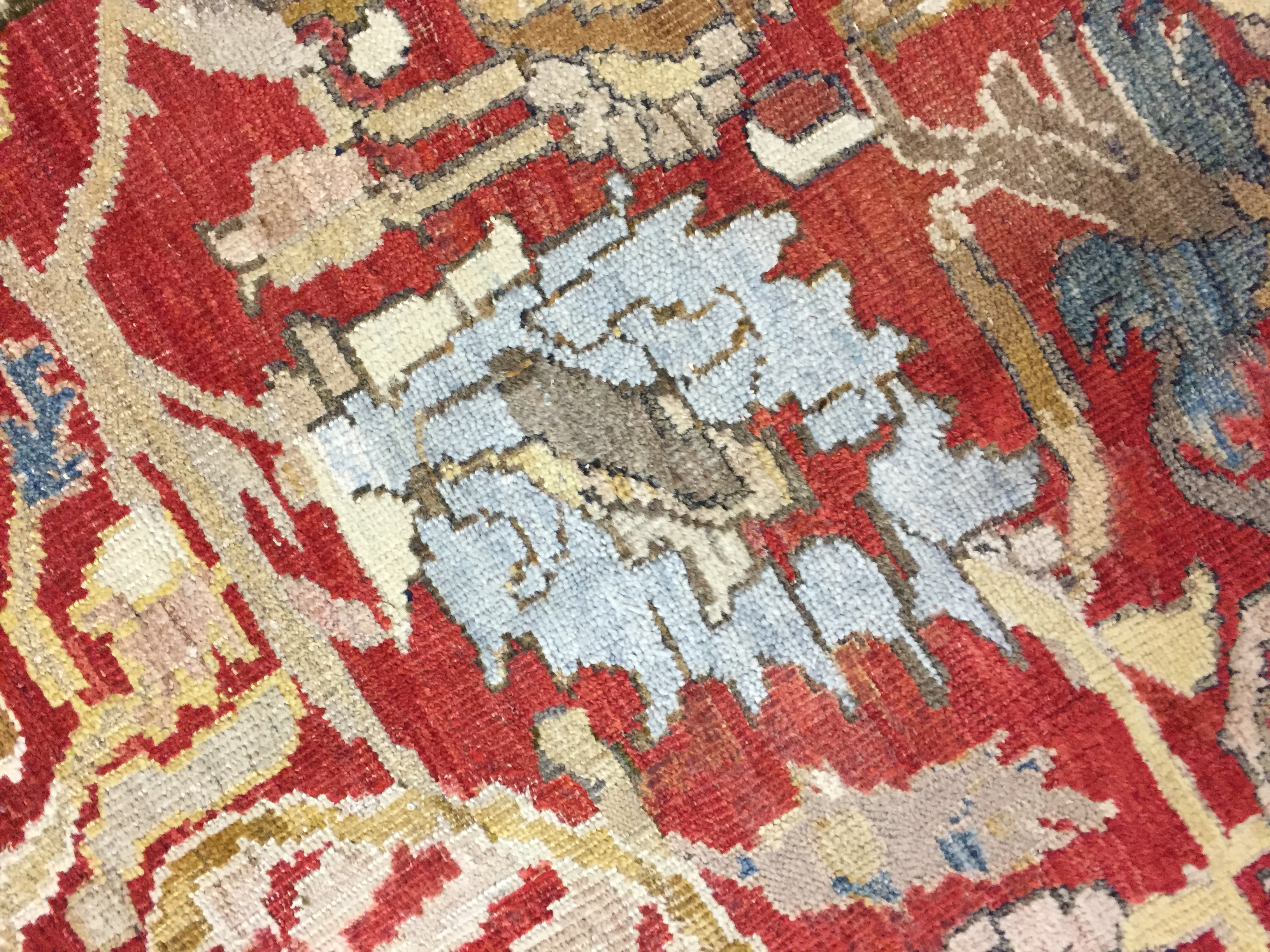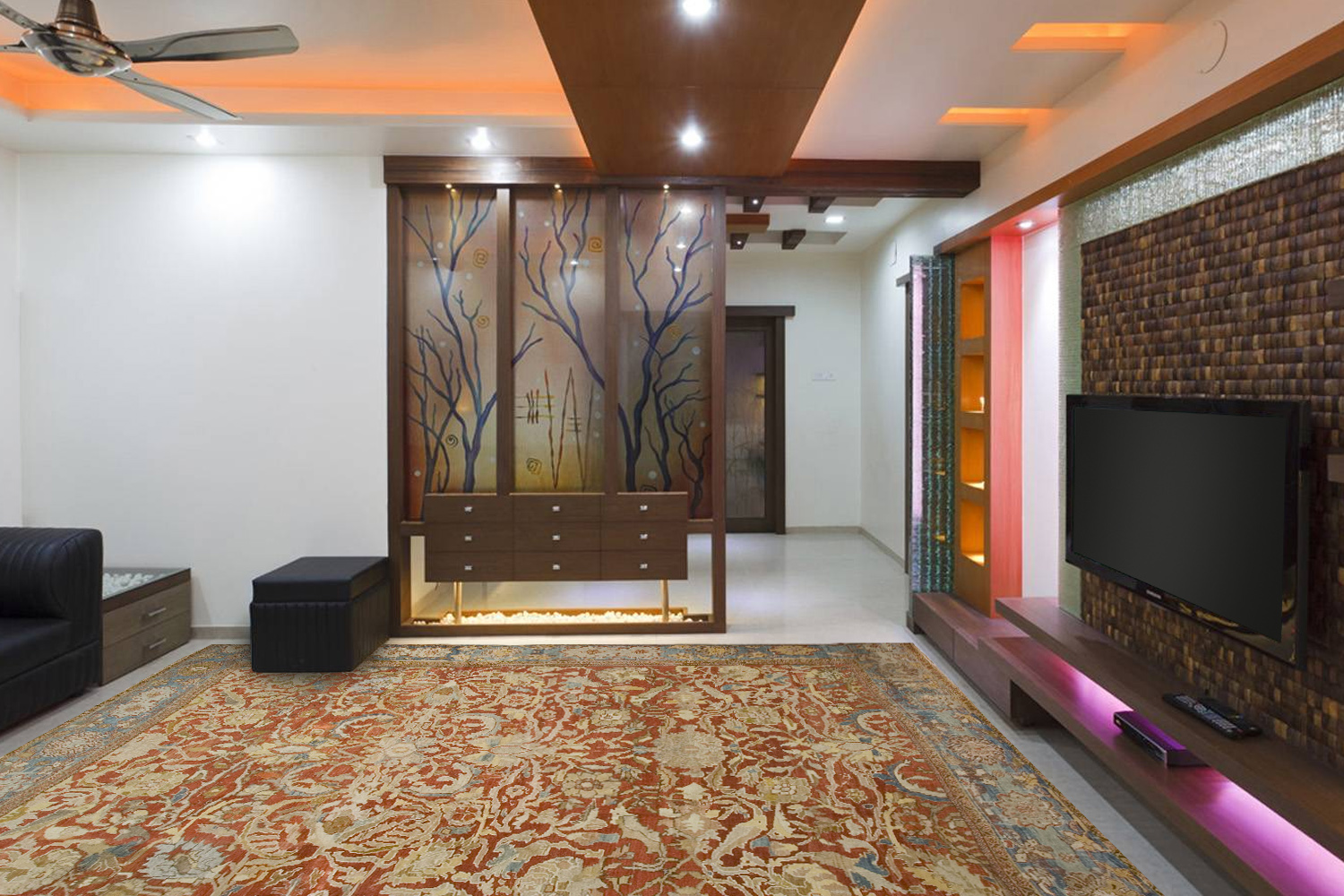 U-1286 - Antique Persian Ziegler Rug
12ft 06in X 14ft 06in
Sultanabad-Mahal-Ziegler Rugs
Circa: 1890
This unusually warm almost tomato ground is closely filled by a multi layered array of waving leaves multi form palmettes vines and amusing vegetal devices. Although the pattern flows under the border it is most vigorous toward the central axis. The elements are large when viewed in person and extremely colorful. There is no standard rug design name for this riotously dynamic patter. The abrashed medium blue border alternates conjoint ivory stars with complex rosettes. The red-light blue interplay contrasts warm with cool active with fixed in a most attractive manner. The Ziegler Company of Manchester England was the most active carpet trader in the Sultanabad area from the 1880 s until the 1930 s. This carpet is an excellent product of their creativity. The almost square size and the uniform weave mark it as special in their overall production.
Vacuum your rug frequently and use a vacuum which uses suction and does not have bristles. If possible, set vacuum to low power setting and vacuum the rug up and down and do not use a back-and-forth motion.
If possible, rotate the rug every few years to allow foot traffic to be spread evenly and shade the rug from direct sunlight to avoid fading in areas.
A rug pad is recommended on all surfaces to prevent slipping and stop marking if on floors with grooves or lines. Professional cleaning is recommended every two or three years.