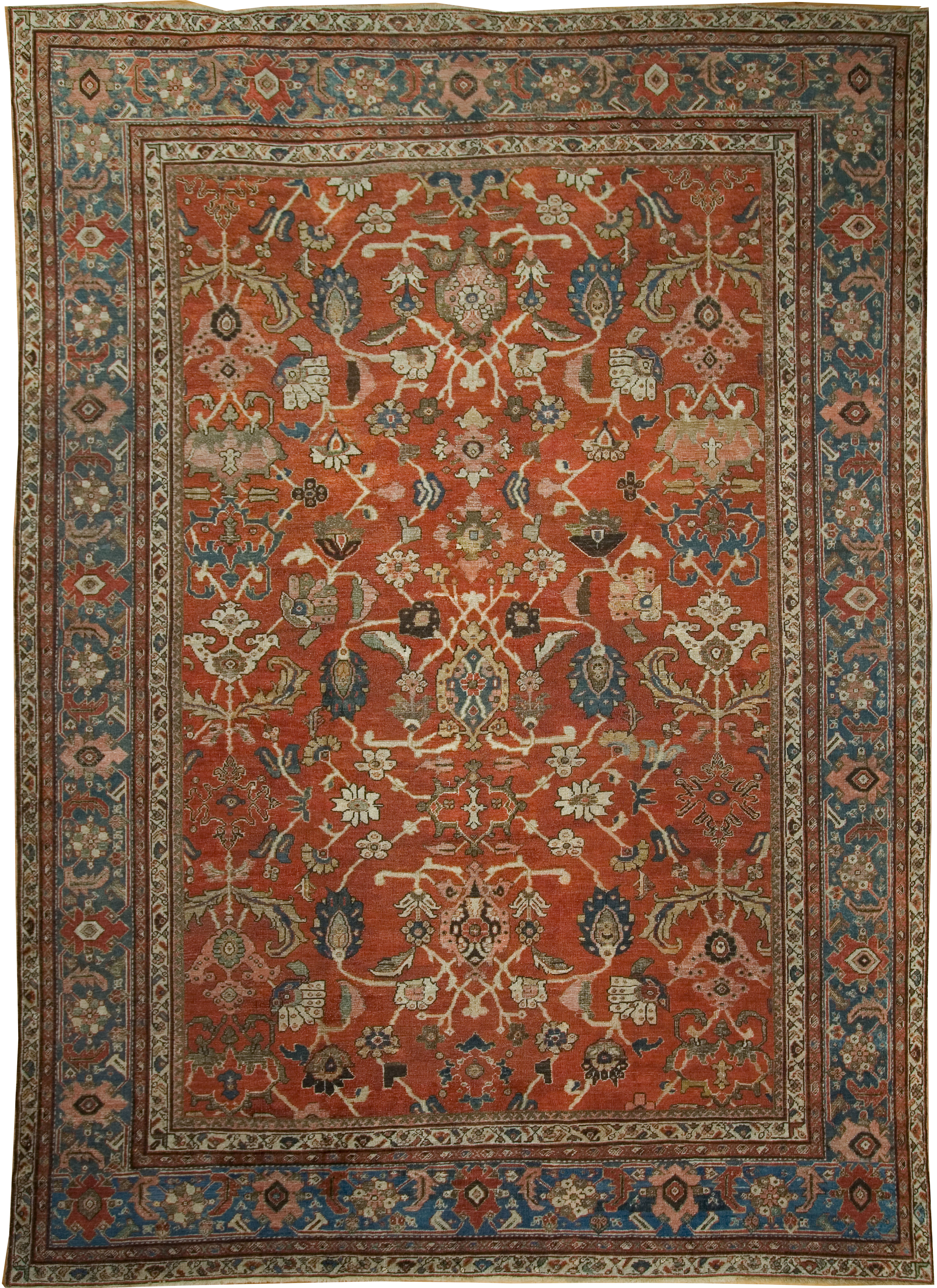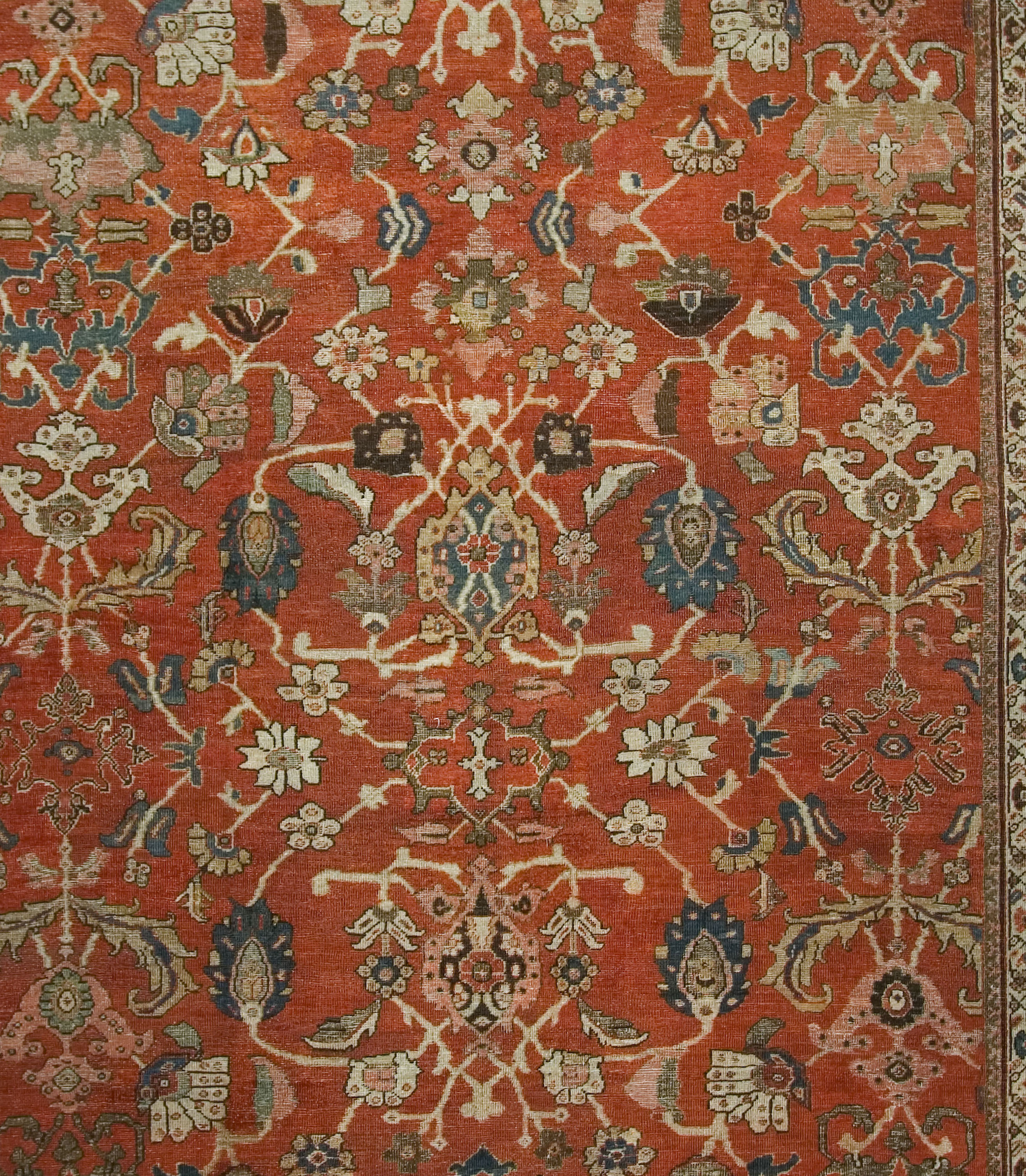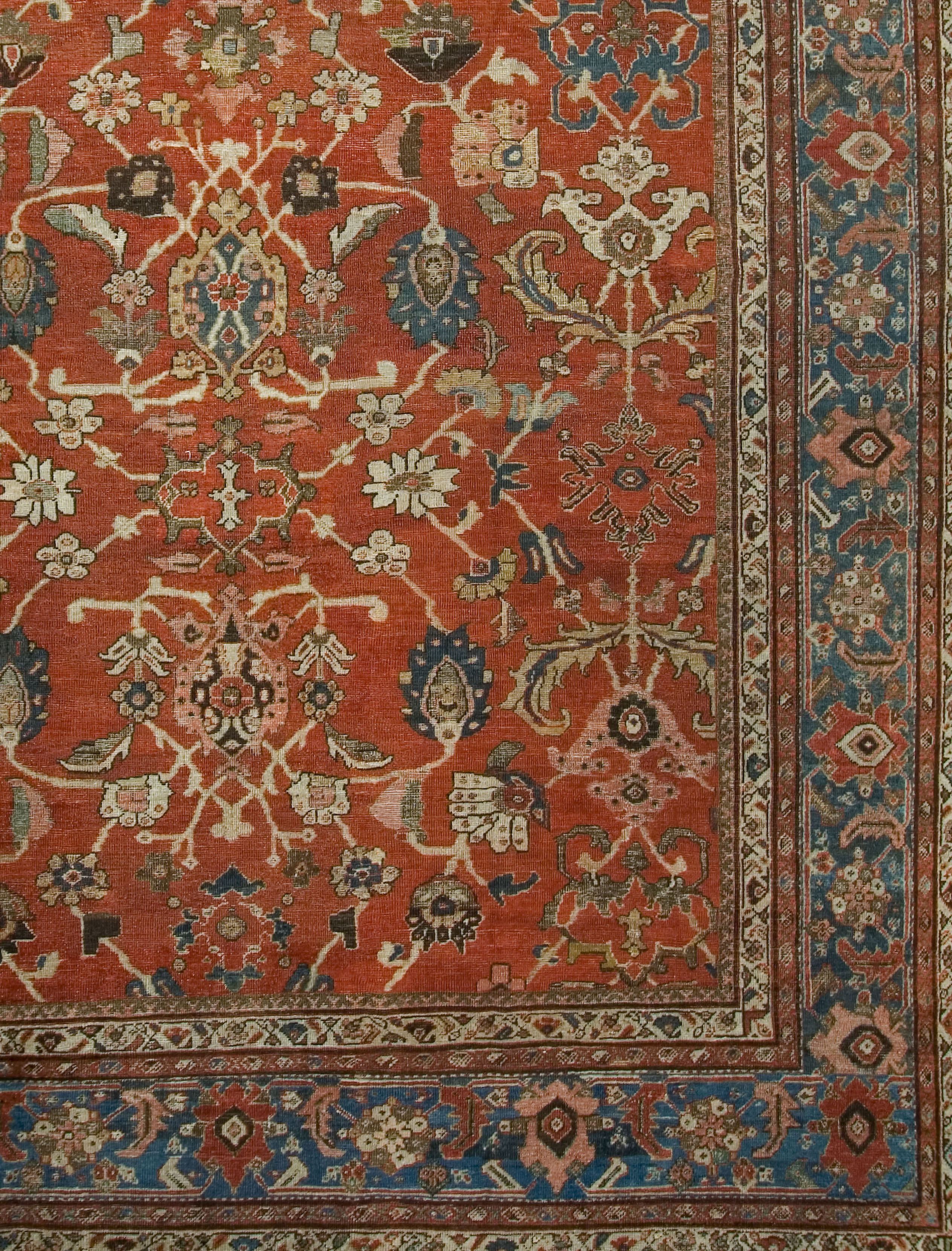 U-1486 - Antique Persian Sultanabad Rug
10ft 03in X 14ft
Circa: 1880
Sultanabad-Mahal-Ziegler Rugs
Bold overall patterns were a specialty of the Manchester-based Ziegler Company in Sultanabad in the 1900 epoch. Although the patterns are clearly "oriental", they do not copy or even closely follow any of the standard designs historically popular in Persian weaving. On a madder tomato red ground the design of arabesques and palmettes develops from a subtle central vertical axis. In addition, two secondary vertical axes display further palmette variants and thickly veined curved leaves. Every vegetal element is connected to a prominent arabesque; none are unattached and freely floating. Although the field is well covered, there is no sense of clutter or over elaboration. The blue green main border is considerably more disciplined, with palmettes, rosettes and lancet leaves connected by straight vine segments. As is usual with Sultanabad carpets of this period, all the dyes are from natural sources, the foundation is all cotton and the weave is medium coarse. In general, the pattern may be best described as structured, but lacking a true center and not an allover repeat.
Vacuum your rug frequently and use a vacuum which uses suction and does not have bristles. If possible, set vacuum to low power setting and vacuum the rug up and down and do not use a back-and-forth motion.
If possible, rotate the rug every few years to allow foot traffic to be spread evenly and shade the rug from direct sunlight to avoid fading in areas.
A rug pad is recommended on all surfaces to prevent slipping and stop marking if on floors with grooves or lines. Professional cleaning is recommended every two or three years.