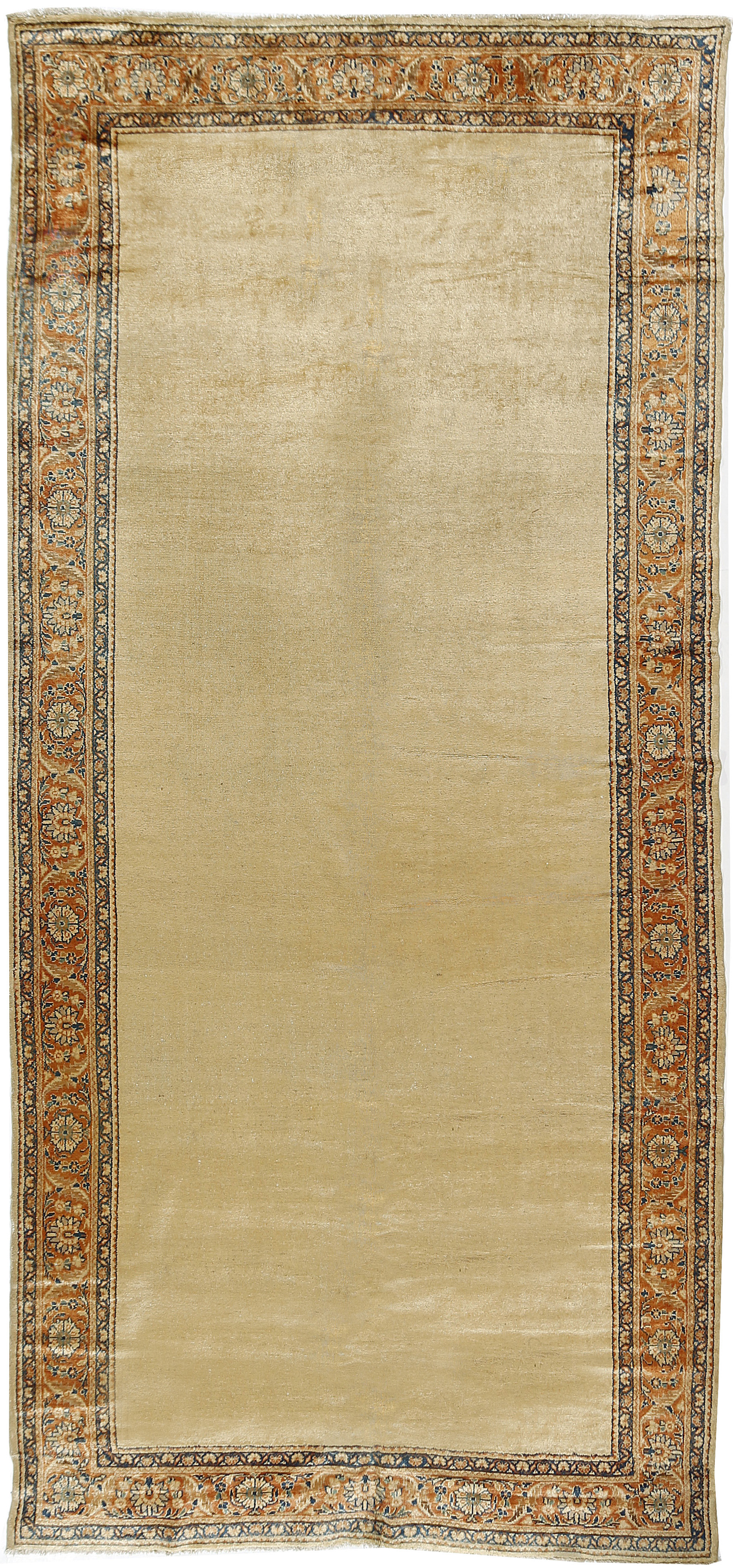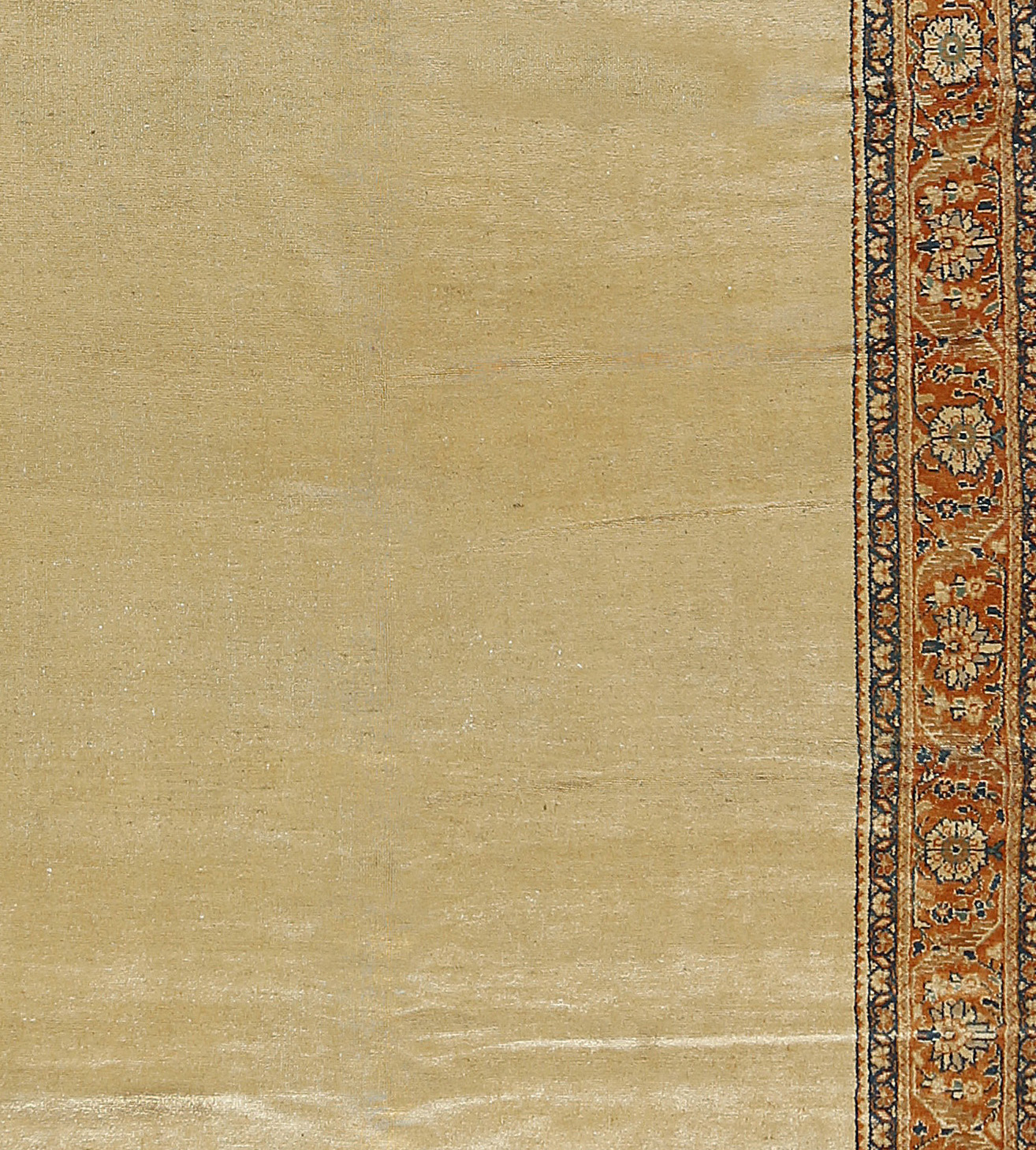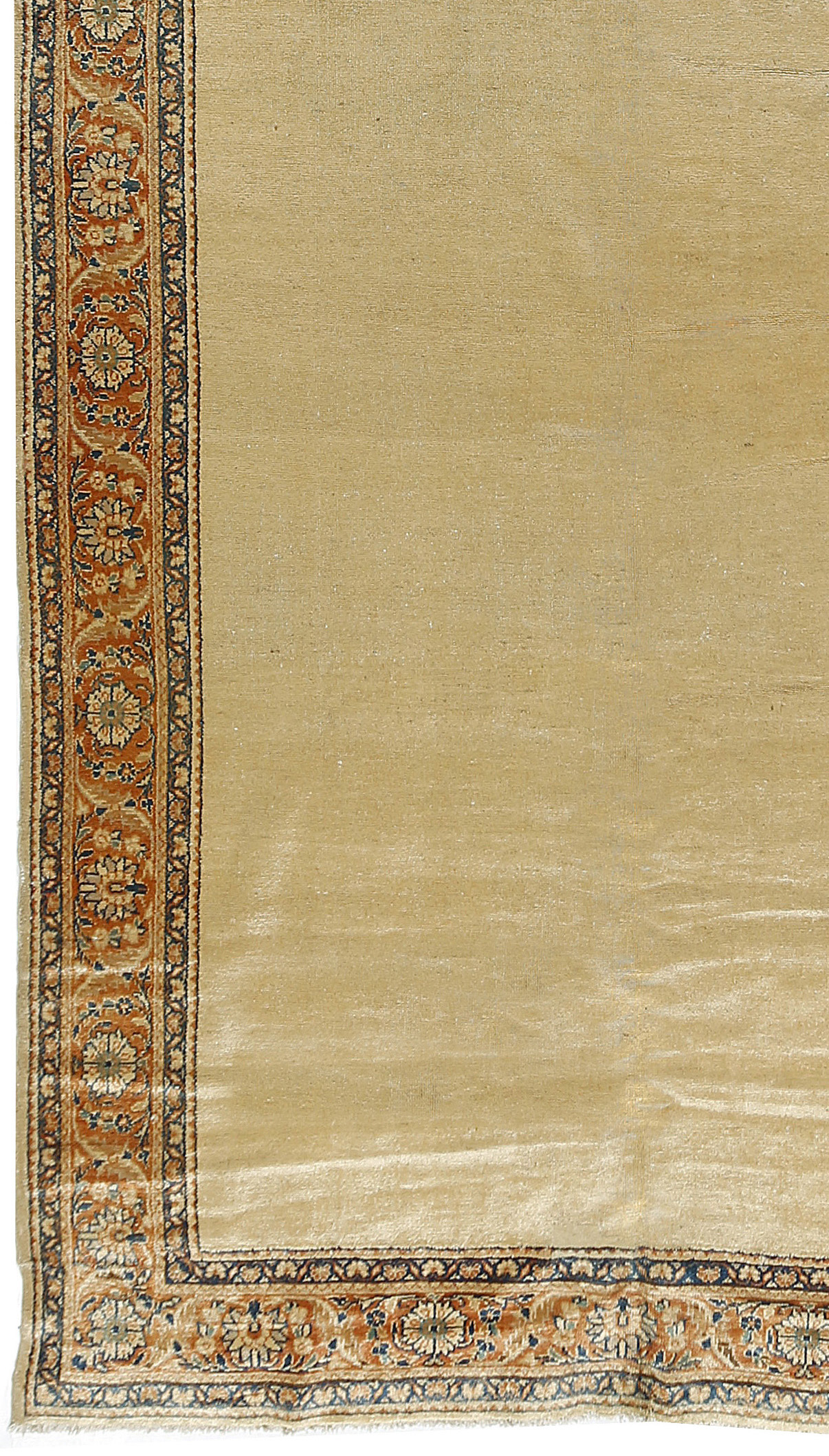 CU-1225 - Antique Persian Mahal Gallery Rug
6ft 10in X 14ft 08in
Circa: 1910
Sultanabad-Mahal-Ziegler Rugs
Situated in the west of Persia and to the south of Arak is the area of Mahallet within the larger province of Kurdistan. From this area come Mahal and Sultanabad Carpets famous for their floral designs and following the influence of the Ziegler Company in the late 19th century they improved the quality and designs to match the European taste of the time. This lovely rug has a caramel ground that will give a softness and feeling of openness to a room.
Vacuum your rug frequently and use a vacuum which uses suction and does not have bristles. If possible, set vacuum to low power setting and vacuum the rug up and down and do not use a back-and-forth motion.
If possible, rotate the rug every few years to allow foot traffic to be spread evenly and shade the rug from direct sunlight to avoid fading in areas.
A rug pad is recommended on all surfaces to prevent slipping and stop marking if on floors with grooves or lines. Professional cleaning is recommended every two or three years.