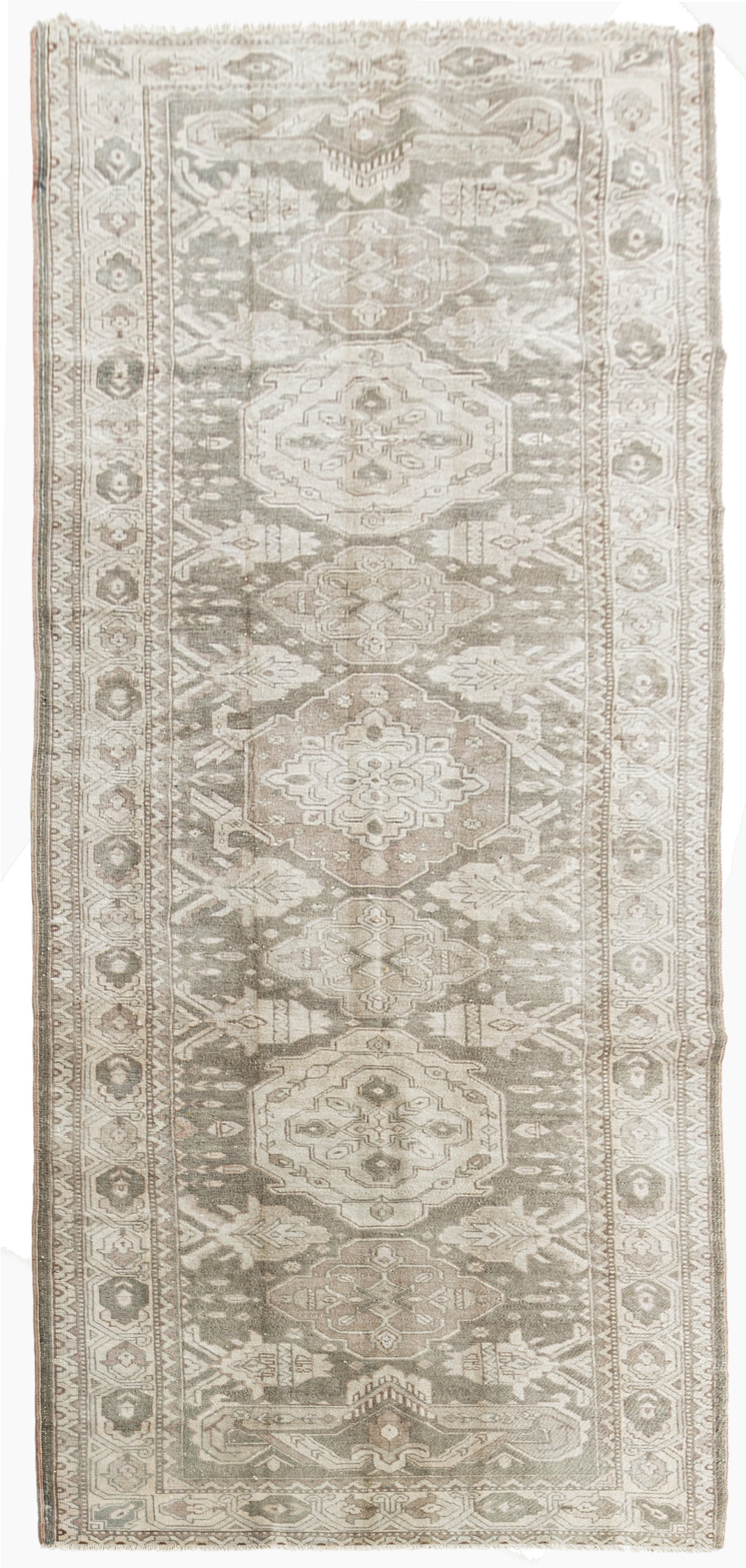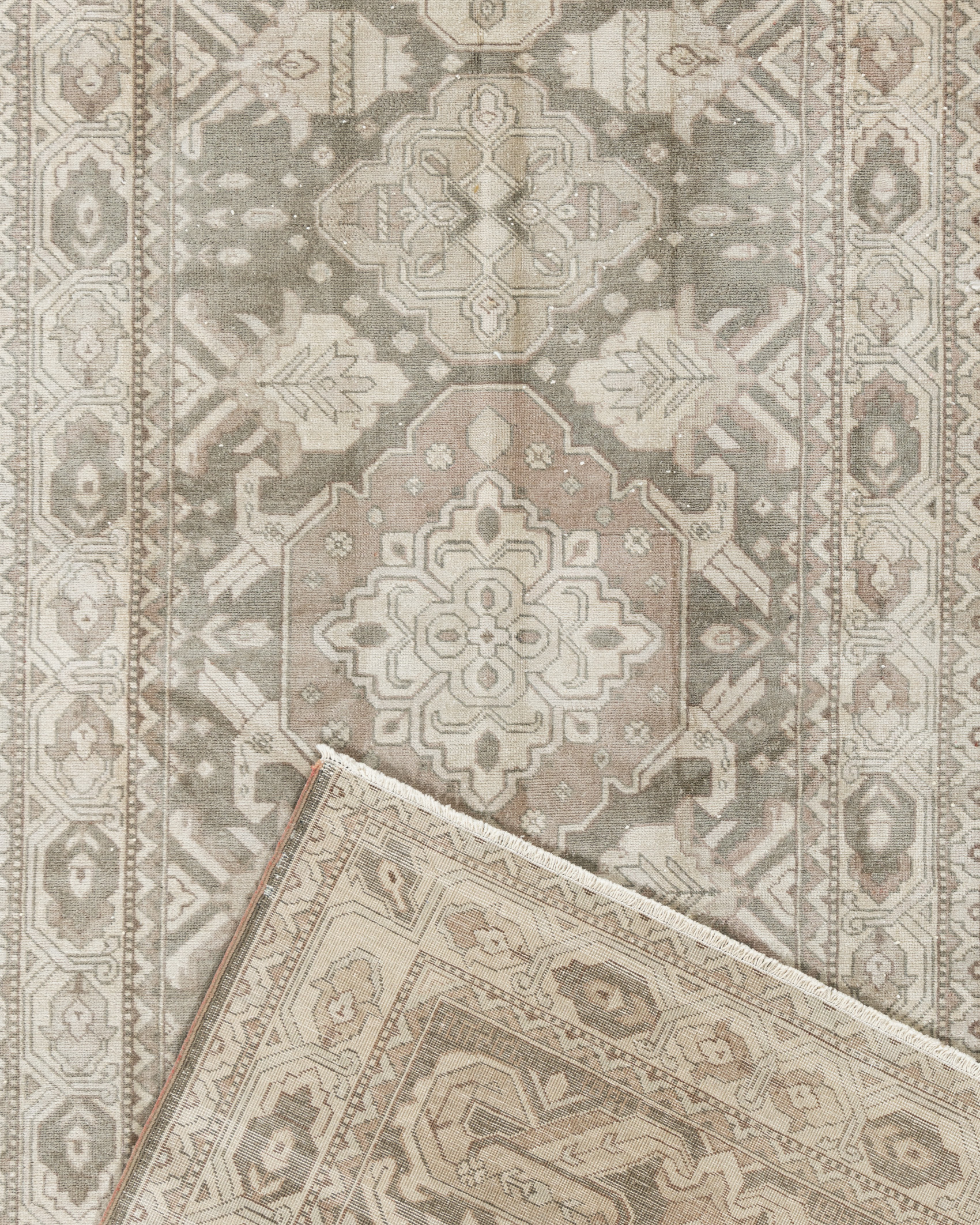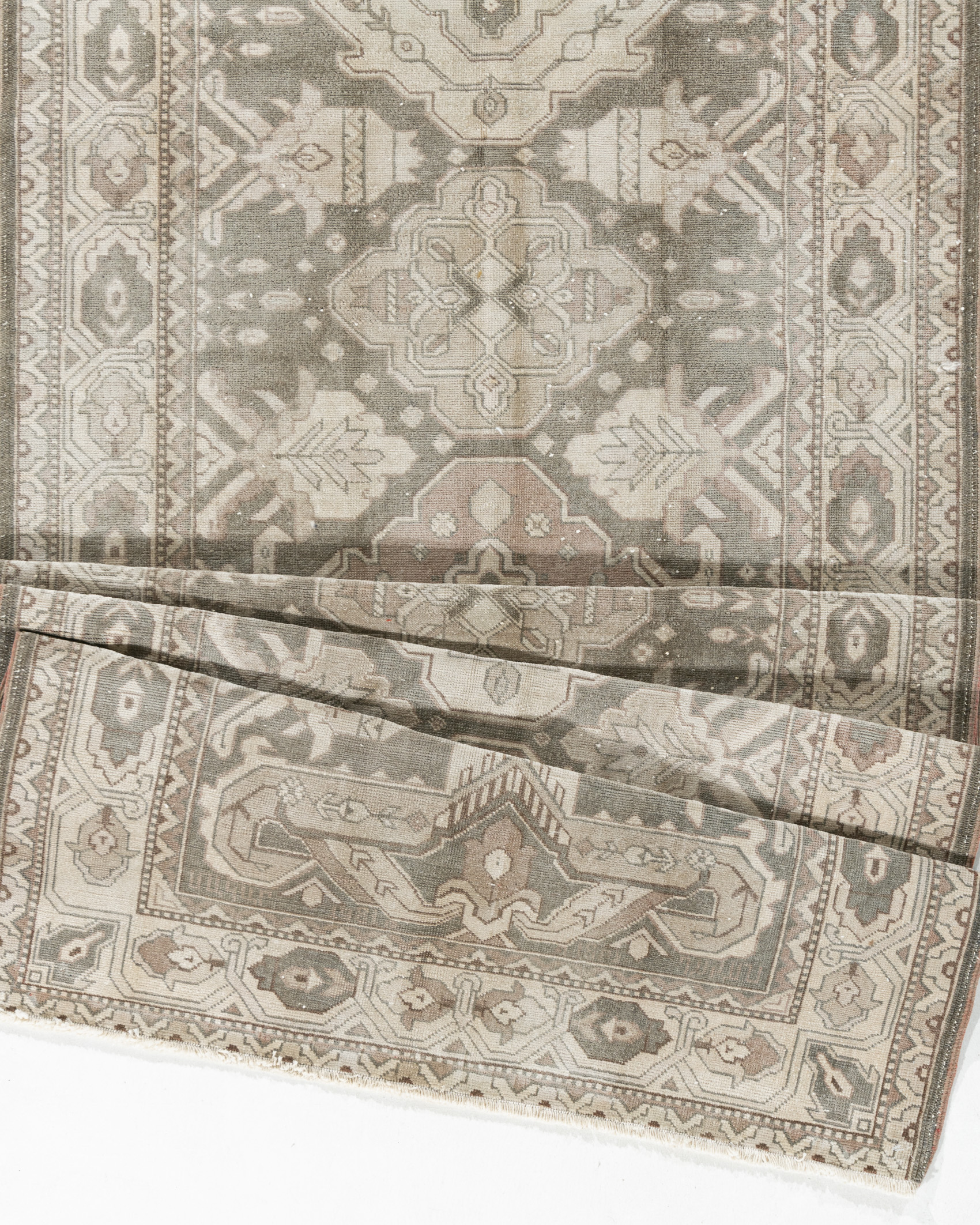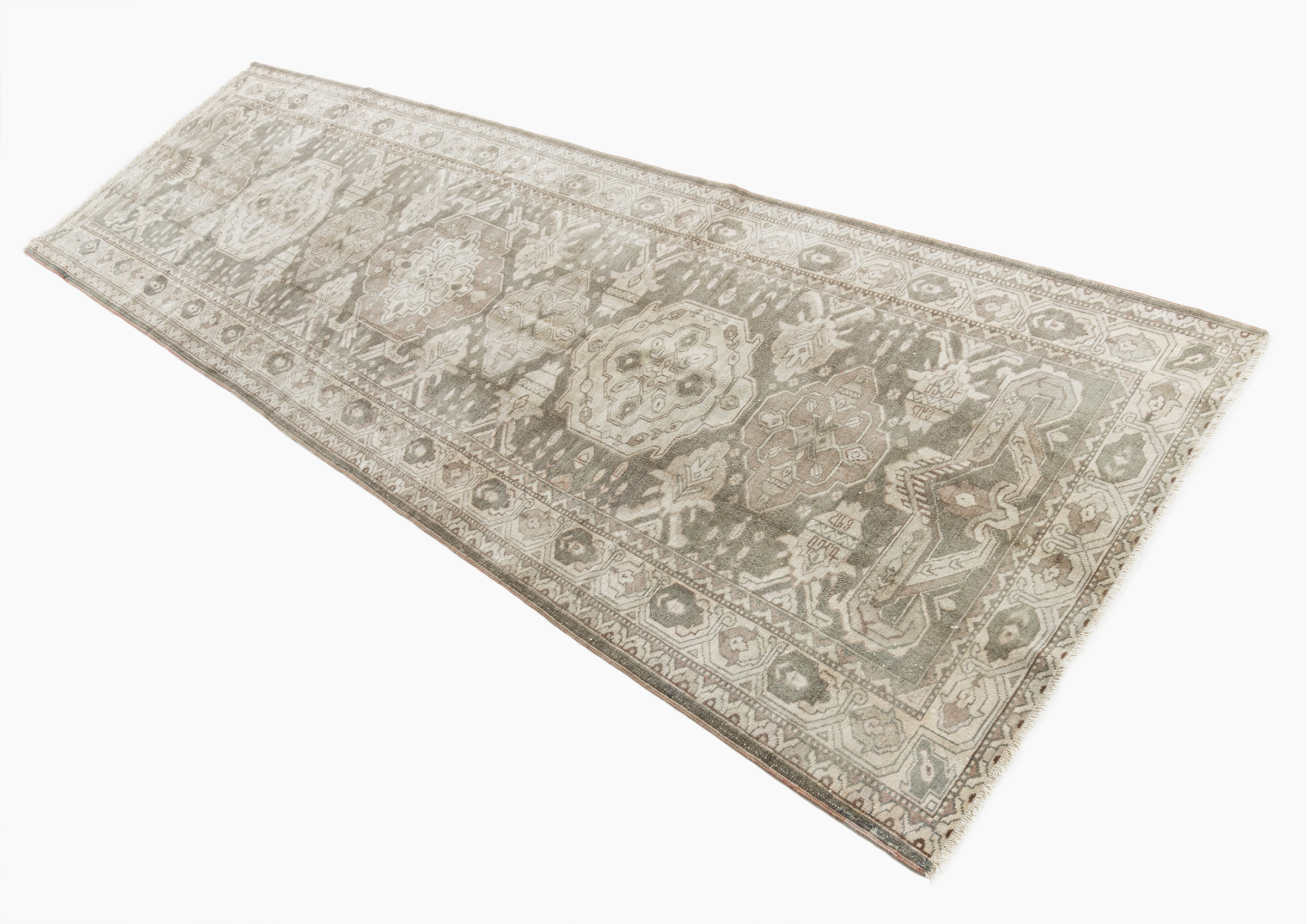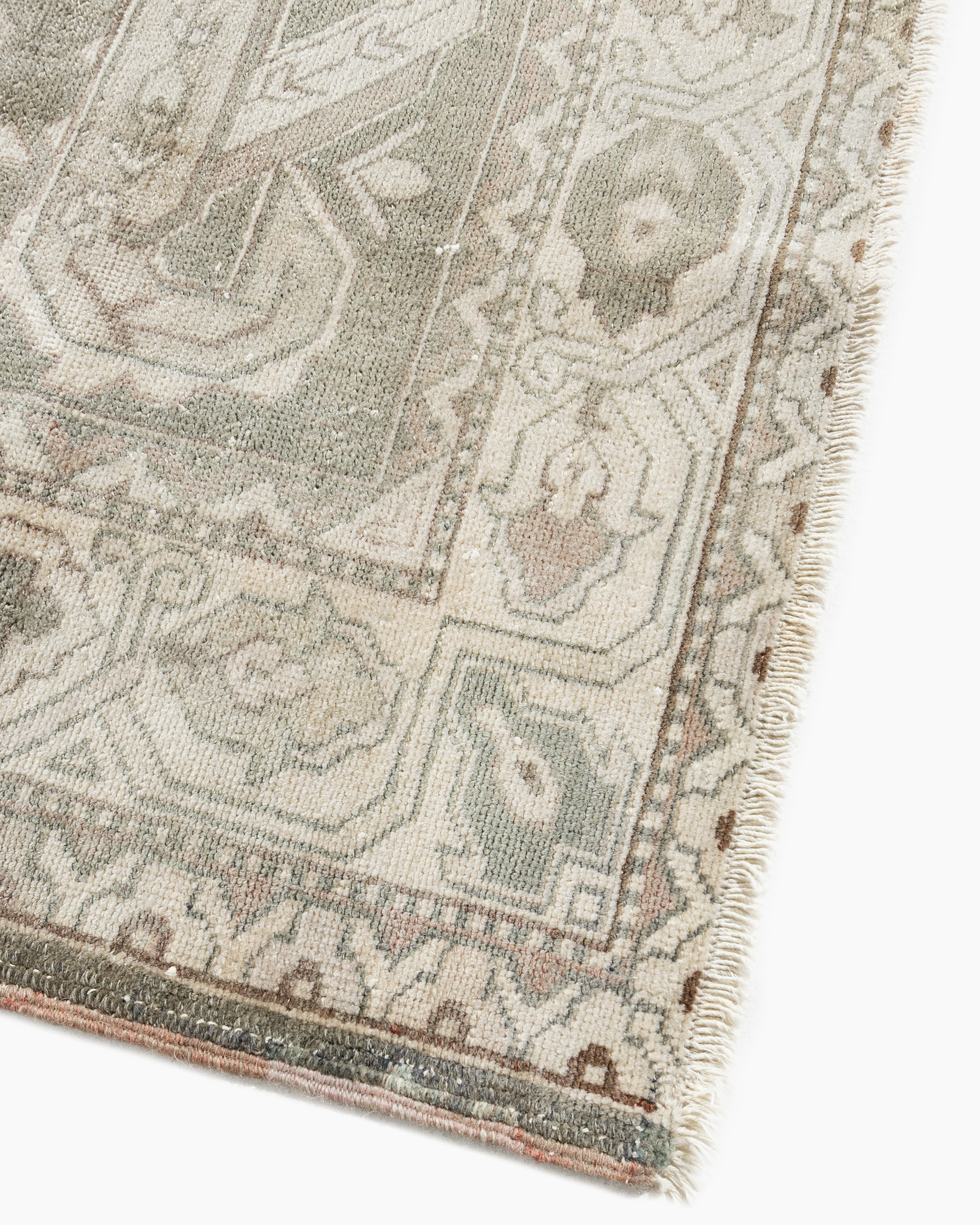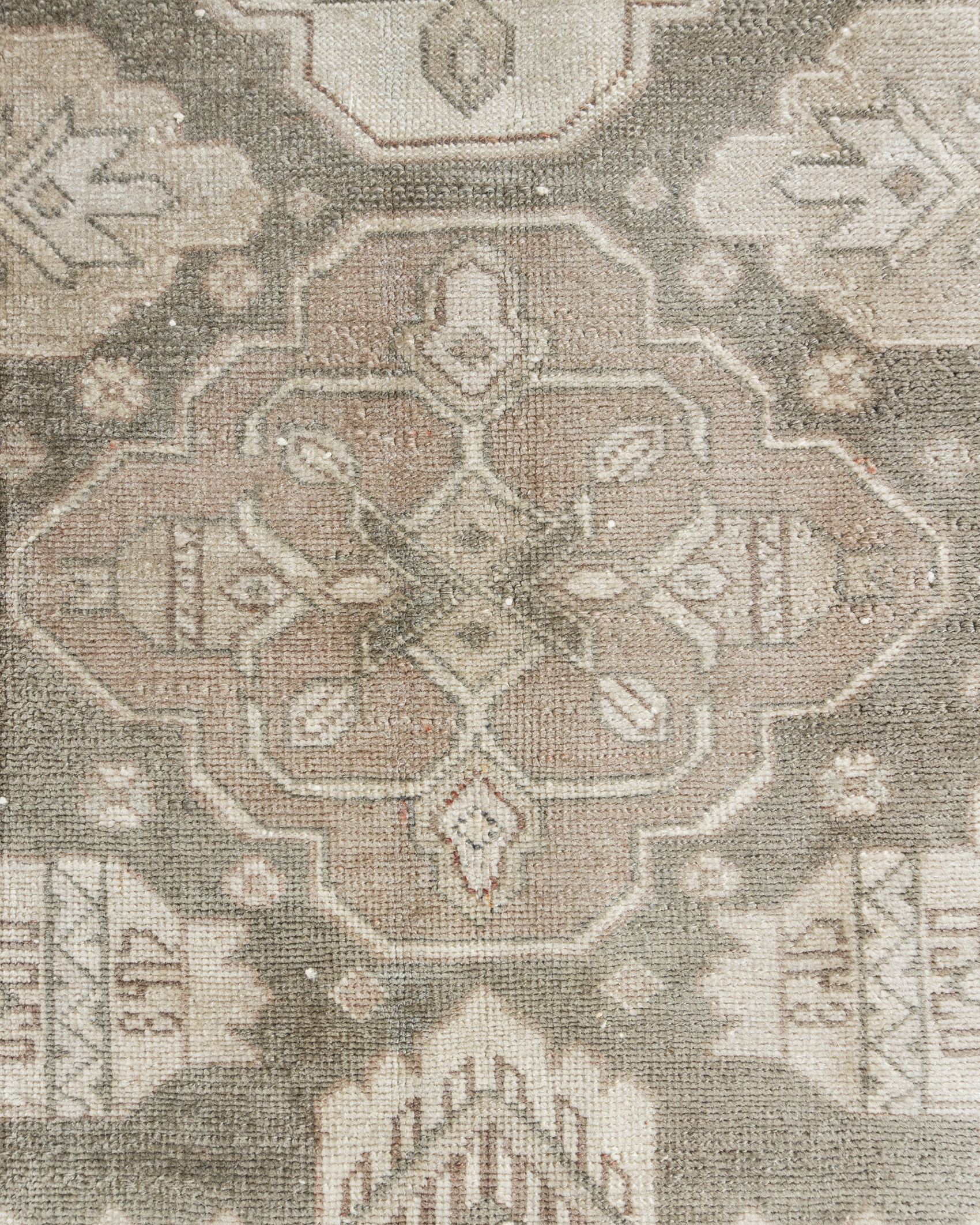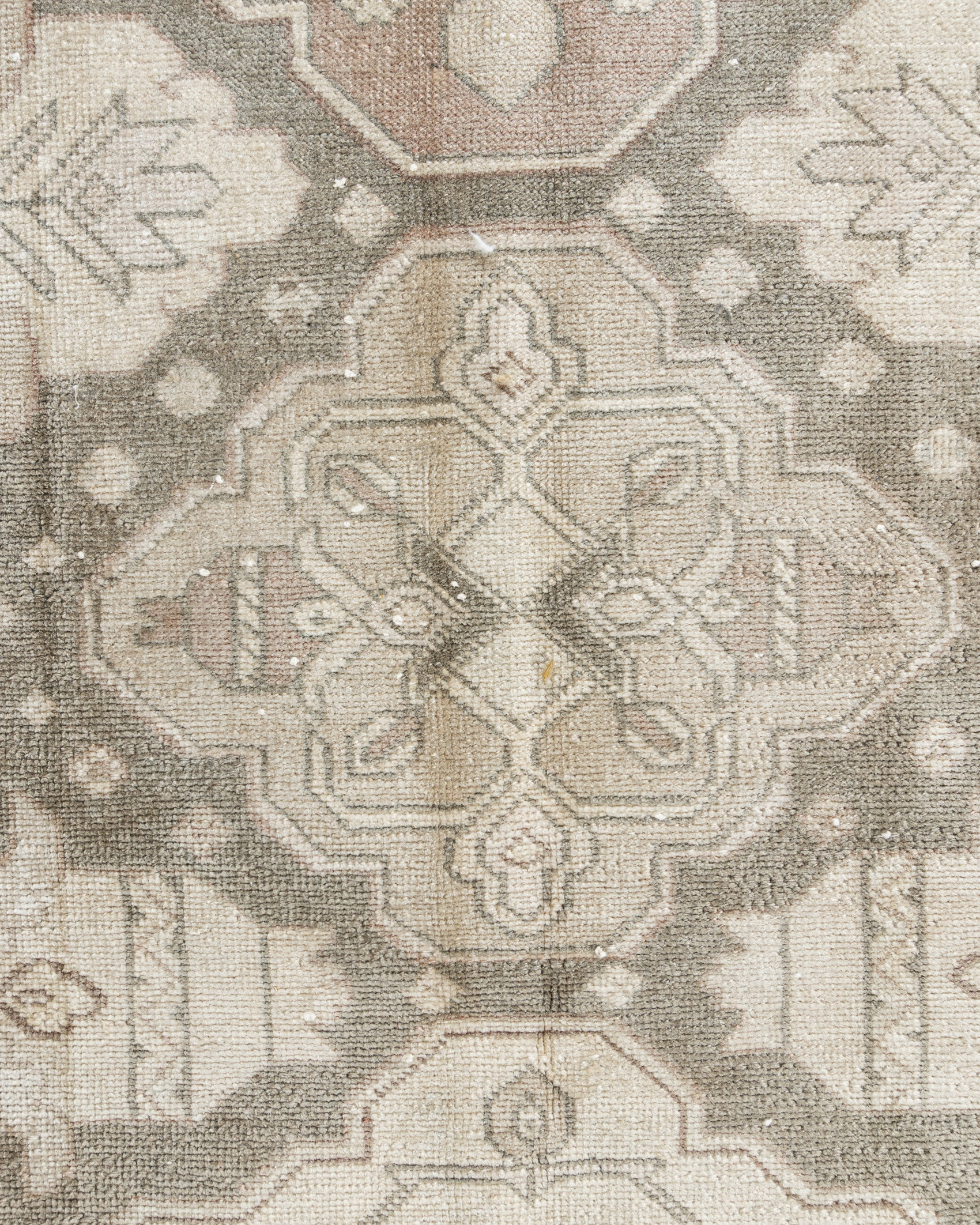 U-5004 - Vintage Turkish Oushak Runner
2ft 02in X 10ft 11in
Oushak-Anatolian-Kars Rugs
Circa: 1940
The luxurious quality of the wool (for which Oushaks have always been famous) contributed to the vibrancy of the colors. Unlike most Turkish rugs, Oushak rugs were heavily influenced by Persian design. Many depictions of ancient oriental carpets in old western paintings appear to be styles designed and woven in Oushak. Many people look at Oushak rugs for their history and ancient value, but even in today's world of carpet weaving, there are countless Oushak rugs that truly convey the original aesthetic and sense of timeless ancient design. You will fall in love with our Oushak rugs, featuring bold floral designs and many other antique details. Colors: taupy green/ivory/beige/blue/taupe/grays.


Vacuum your rug frequently and use a vacuum which uses suction and does not have bristles. If possible, set vacuum to low power setting and vacuum the rug up and down and do not use a back-and-forth motion.
If possible, rotate the rug every few years to allow foot traffic to be spread evenly and shade the rug from direct sunlight to avoid fading in areas.
A rug pad is recommended on all surfaces to prevent slipping and stop marking if on floors with grooves or lines. Professional cleaning is recommended every two or three years.