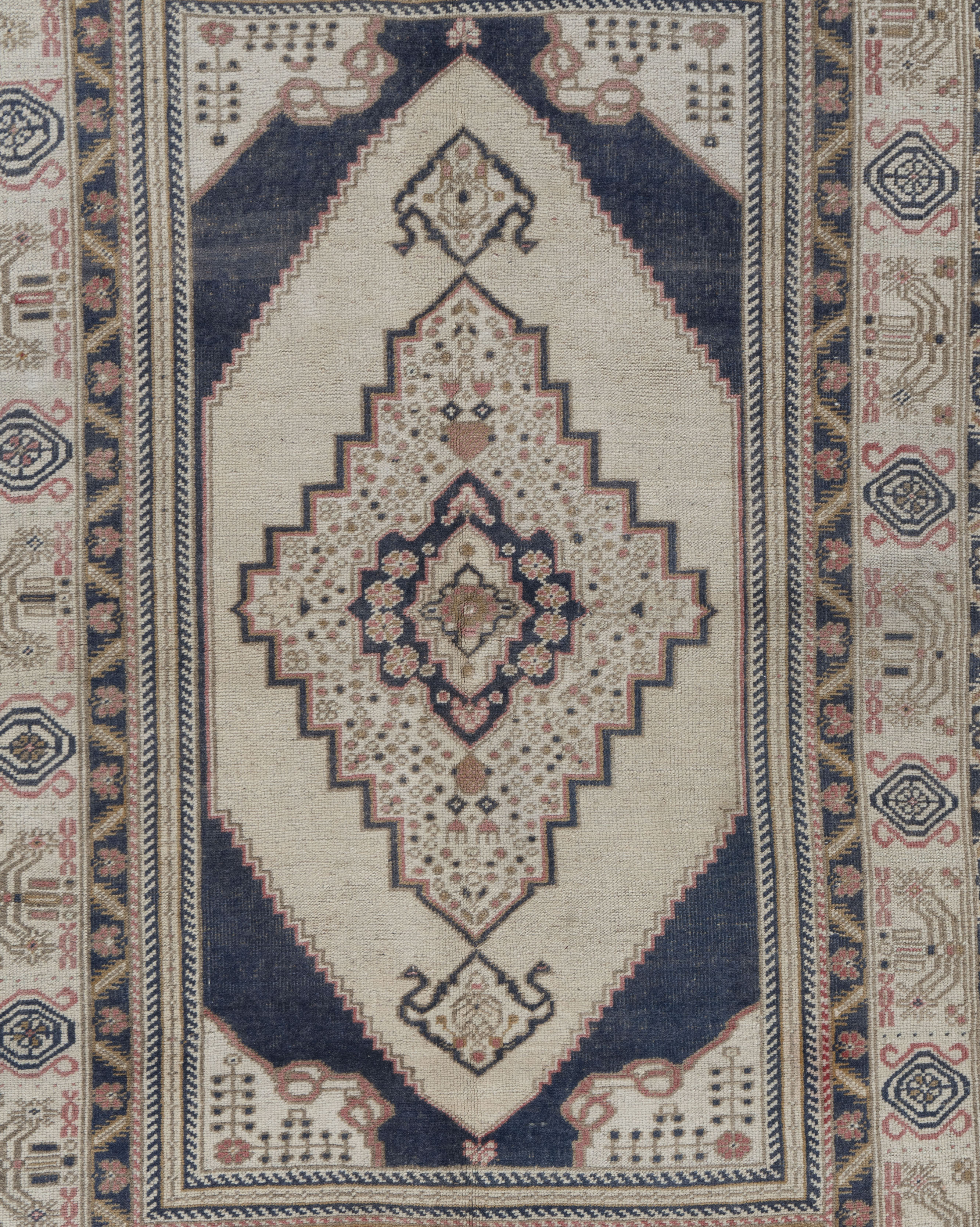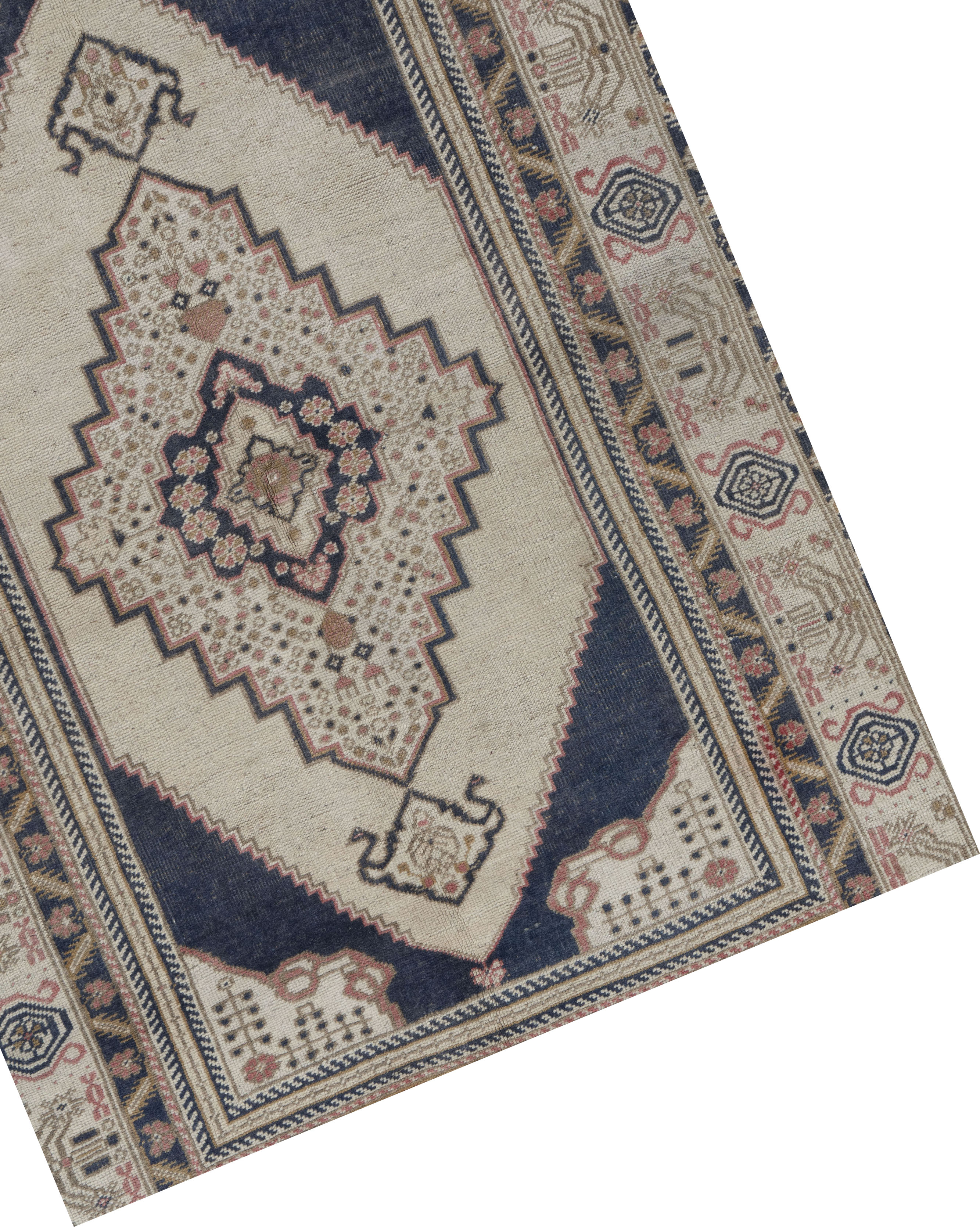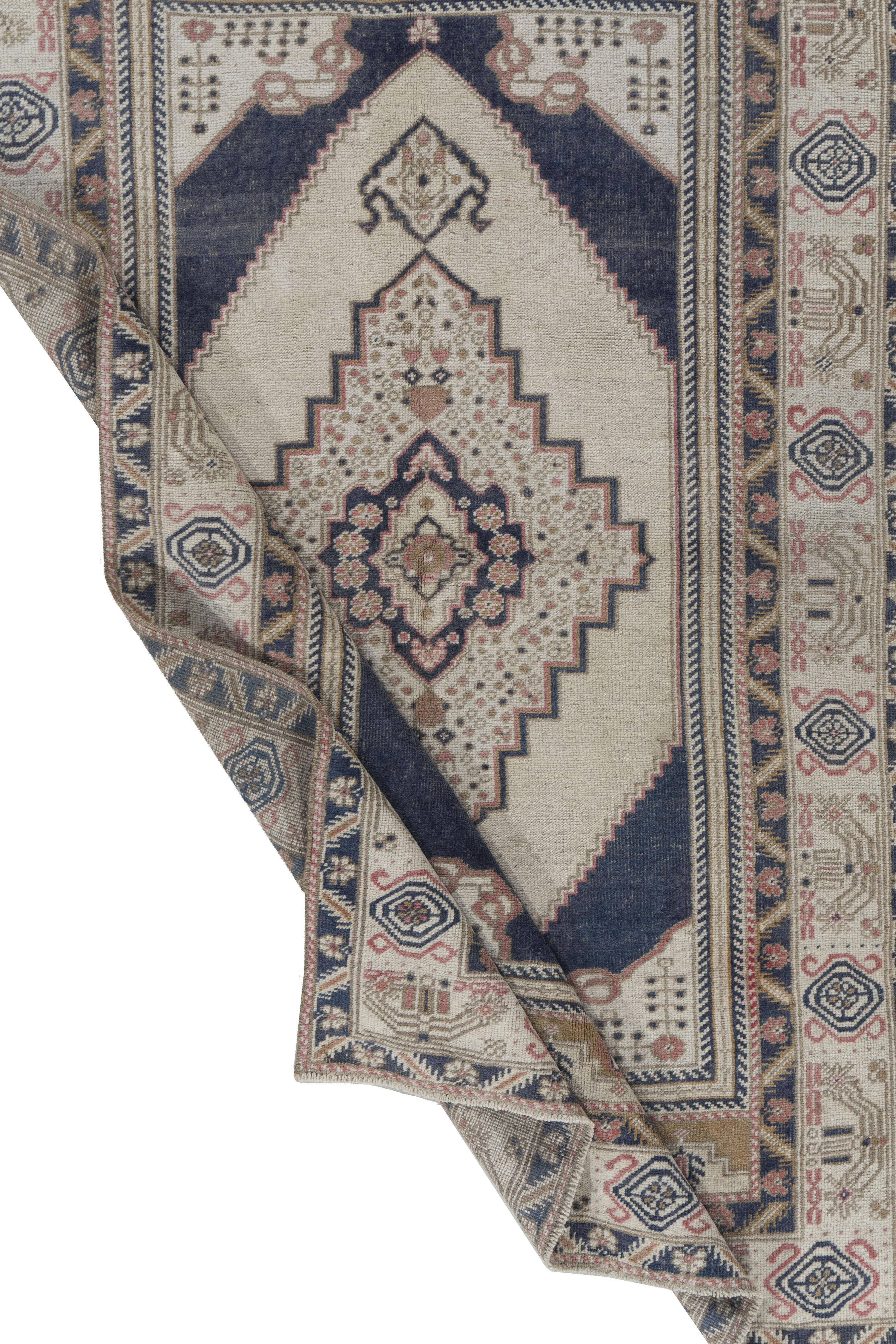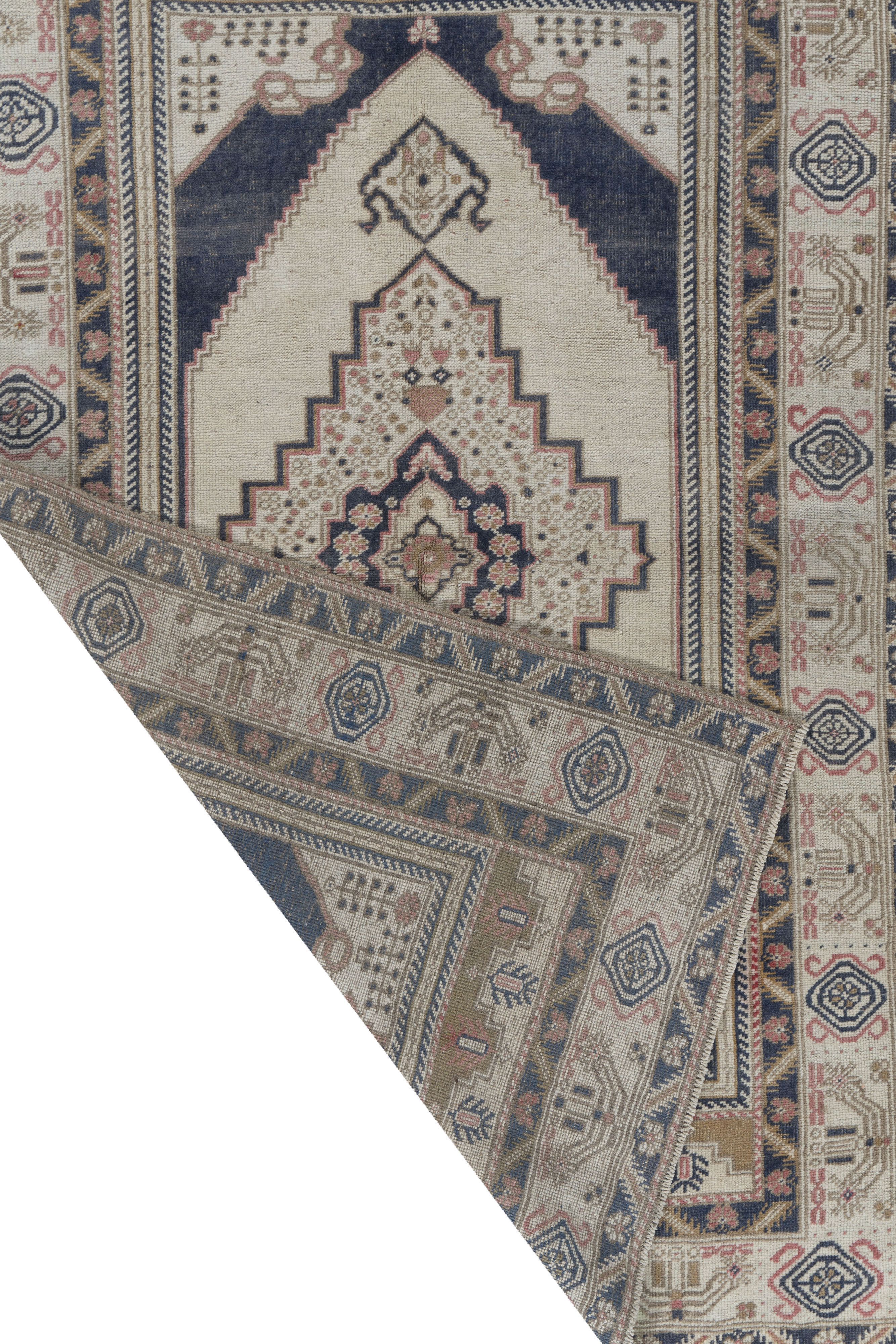 U-5154 - Vintage Turkish Oushak Rug
3ft 09in X 6ft 01in
Circa: 1940
Oushak-Anatolian-Kars Rugs
These attractive rugs are suitable for a wide variety of places, but the significant effect of Oushaks is that they bring space together, making it cozy and warm. The artistic technique of weaving Oushak's knots allows you to create a unique carpet. Antique & Vintage Oushak rugs are typically roughly woven on a woolen backing with a woolen pile, so the sense of luxury helps bring out the vibrant colors, further enhancing the beauty of vintage Oushak rugs. The rug itself is perfectly designed with symmetrical patterns that add depth and beauty. Colors: ivory/blues/taupe/pinks.
Vacuum your rug frequently and use a vacuum which uses suction and does not have bristles. If possible, set vacuum to low power setting and vacuum the rug up and down and do not use a back-and-forth motion.
If possible, rotate the rug every few years to allow foot traffic to be spread evenly and shade the rug from direct sunlight to avoid fading in areas.
A rug pad is recommended on all surfaces to prevent slipping and stop marking if on floors with grooves or lines. Professional cleaning is recommended every two or three years.