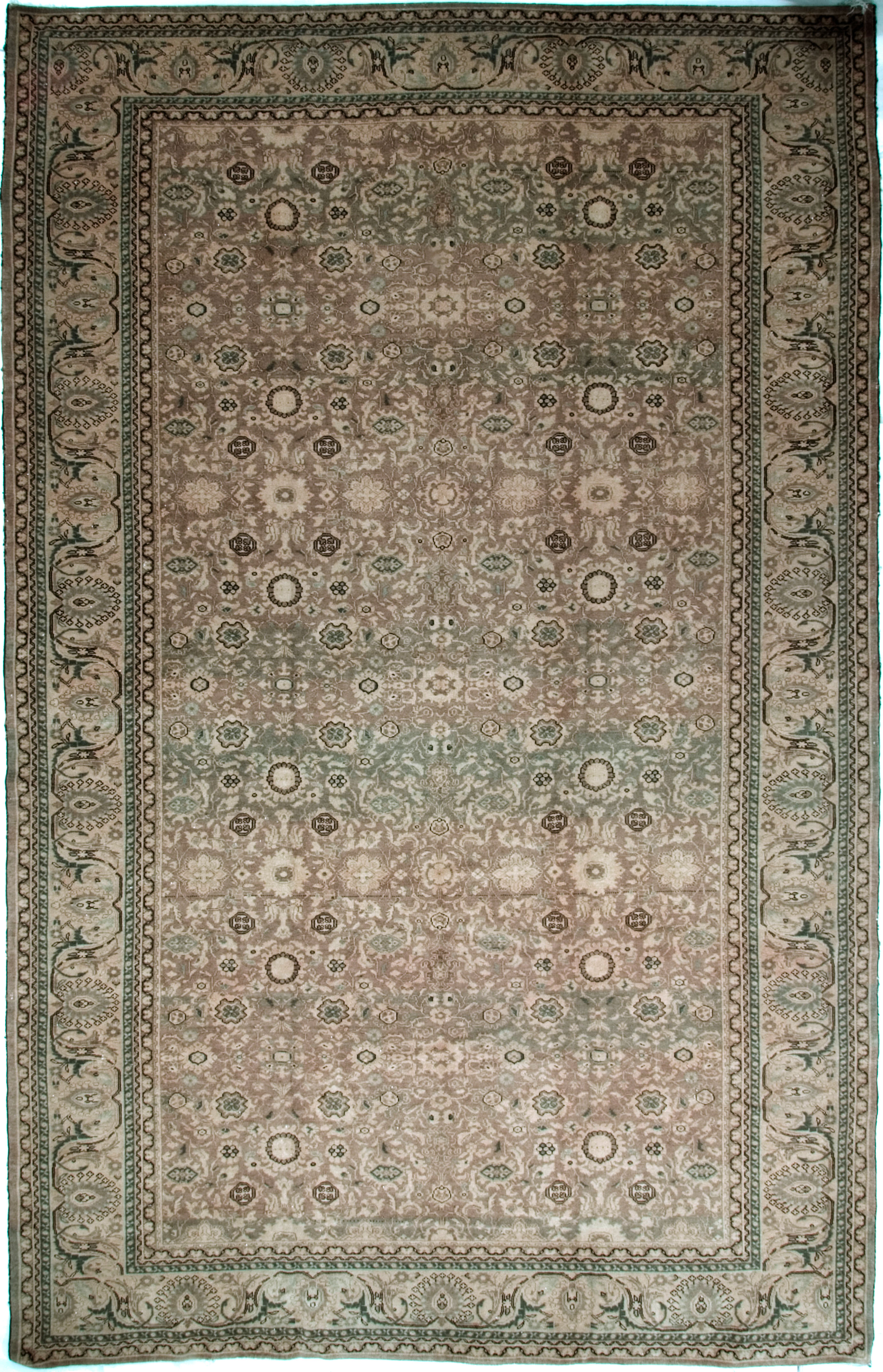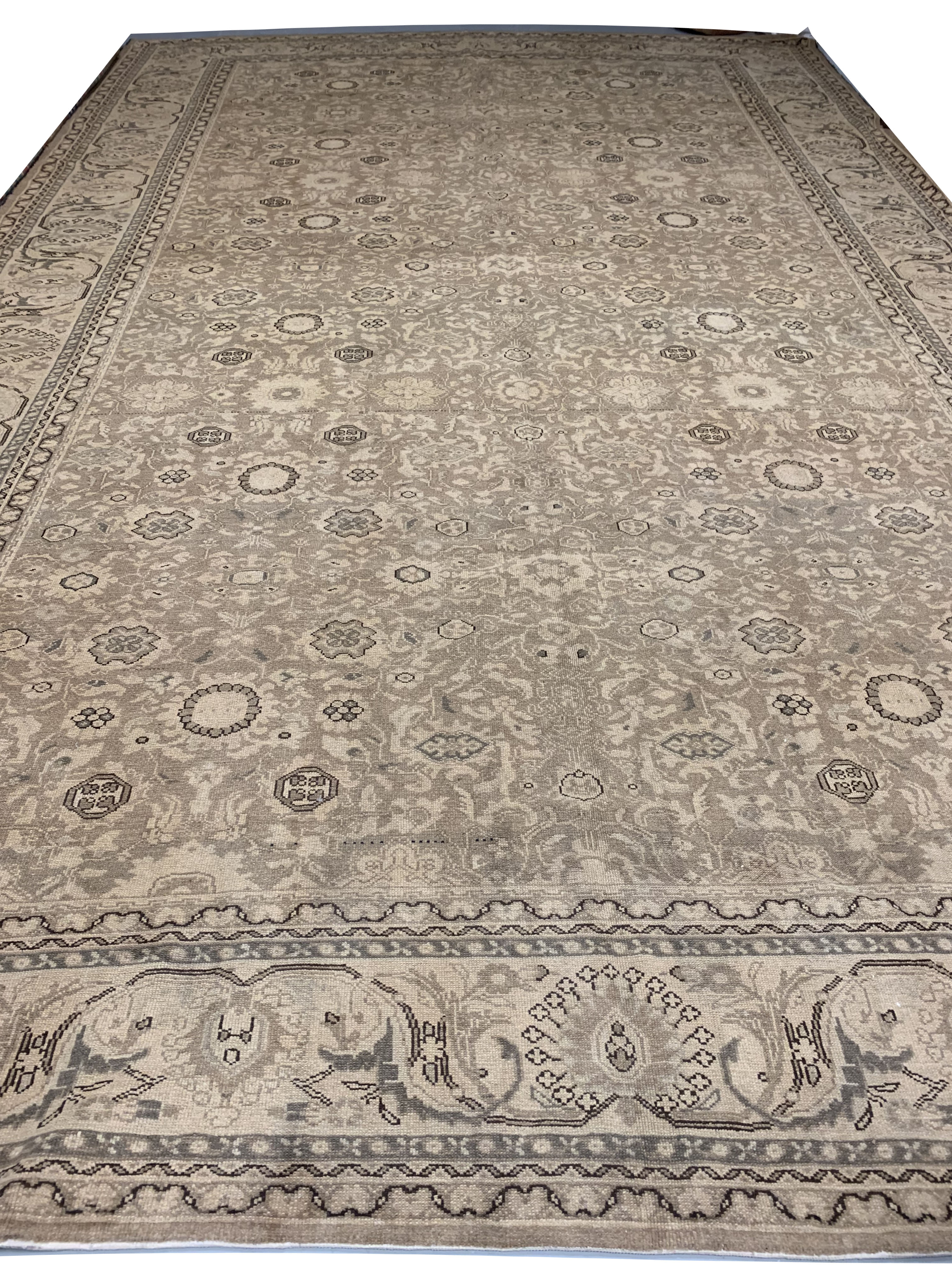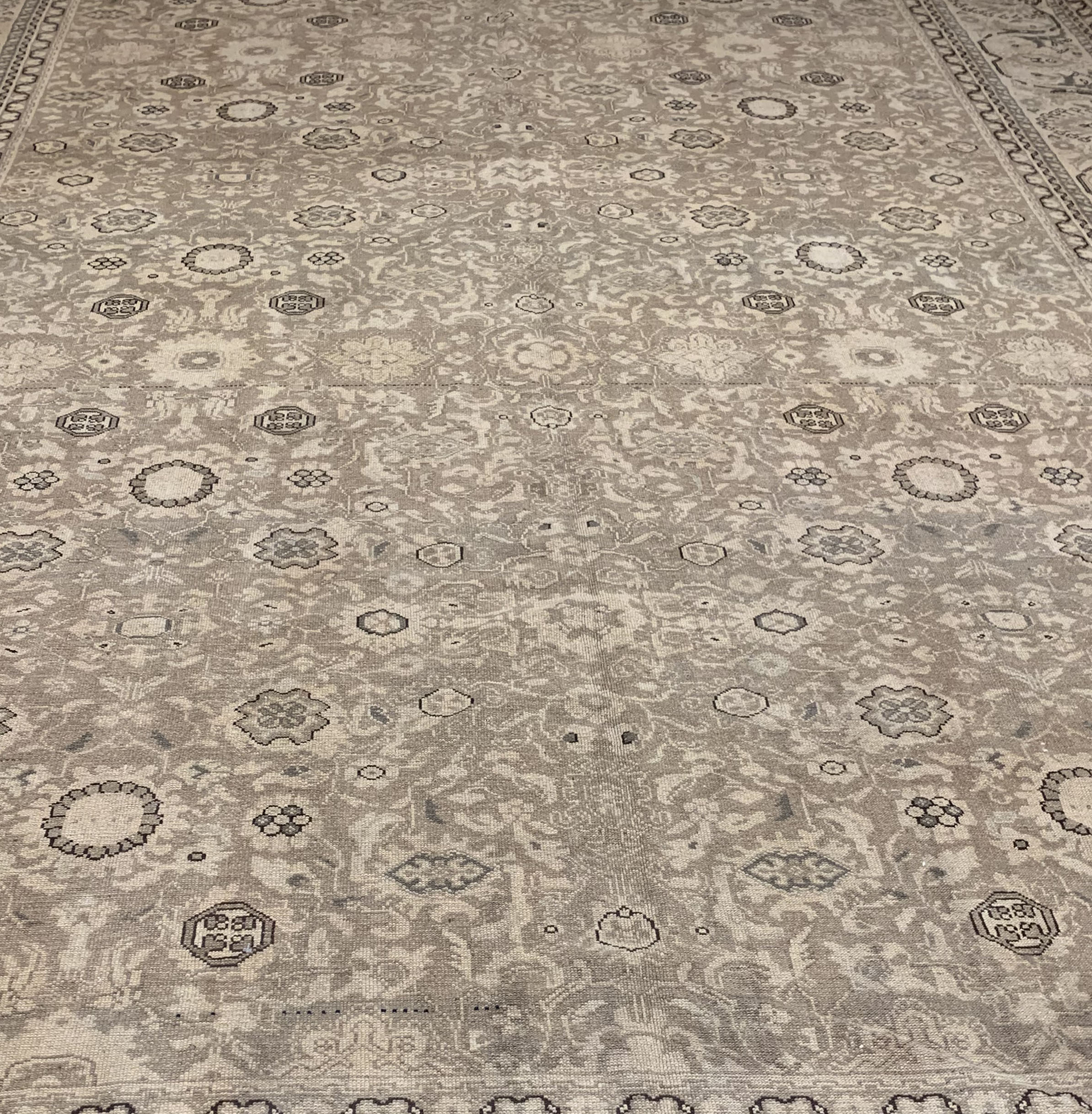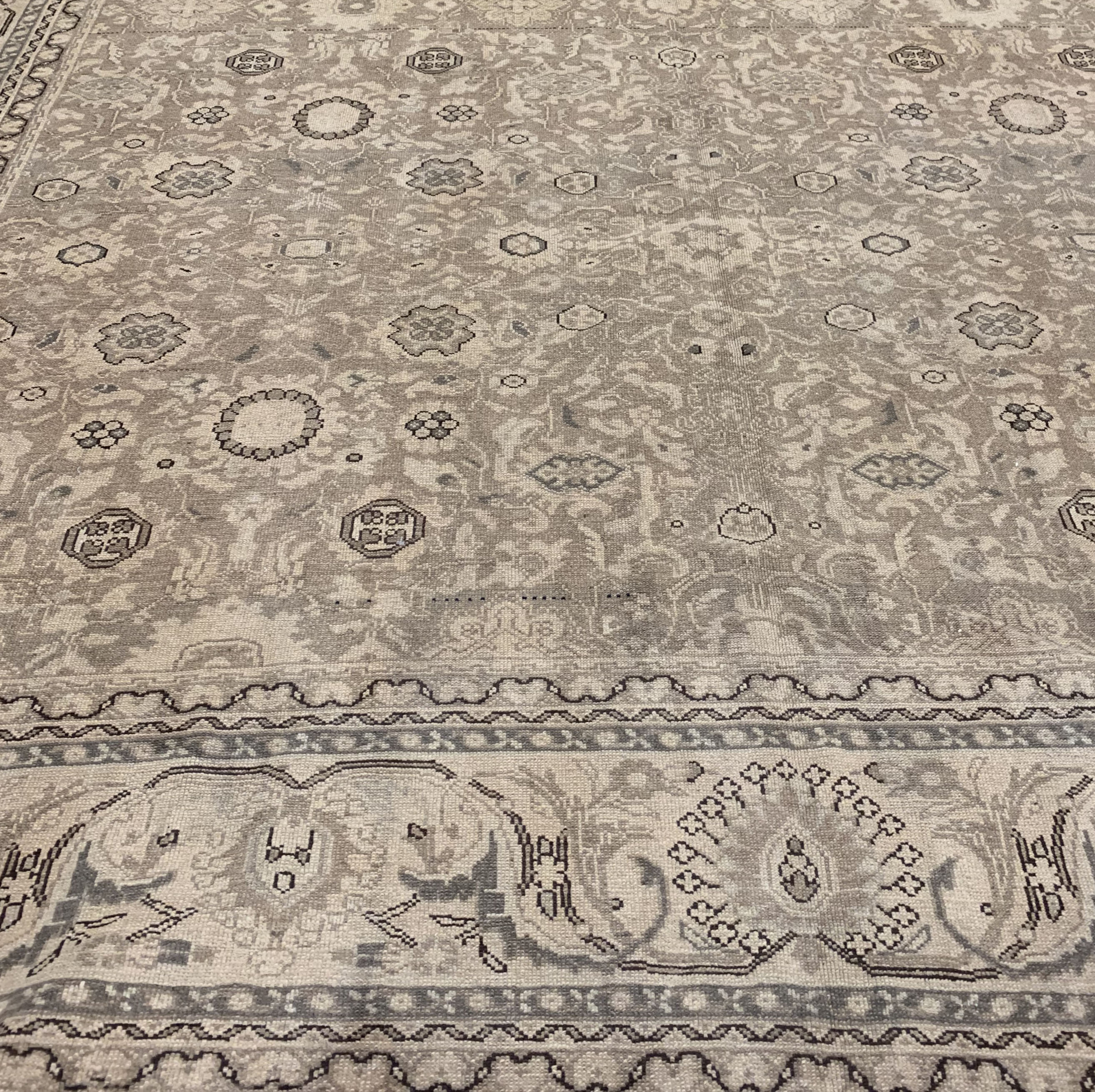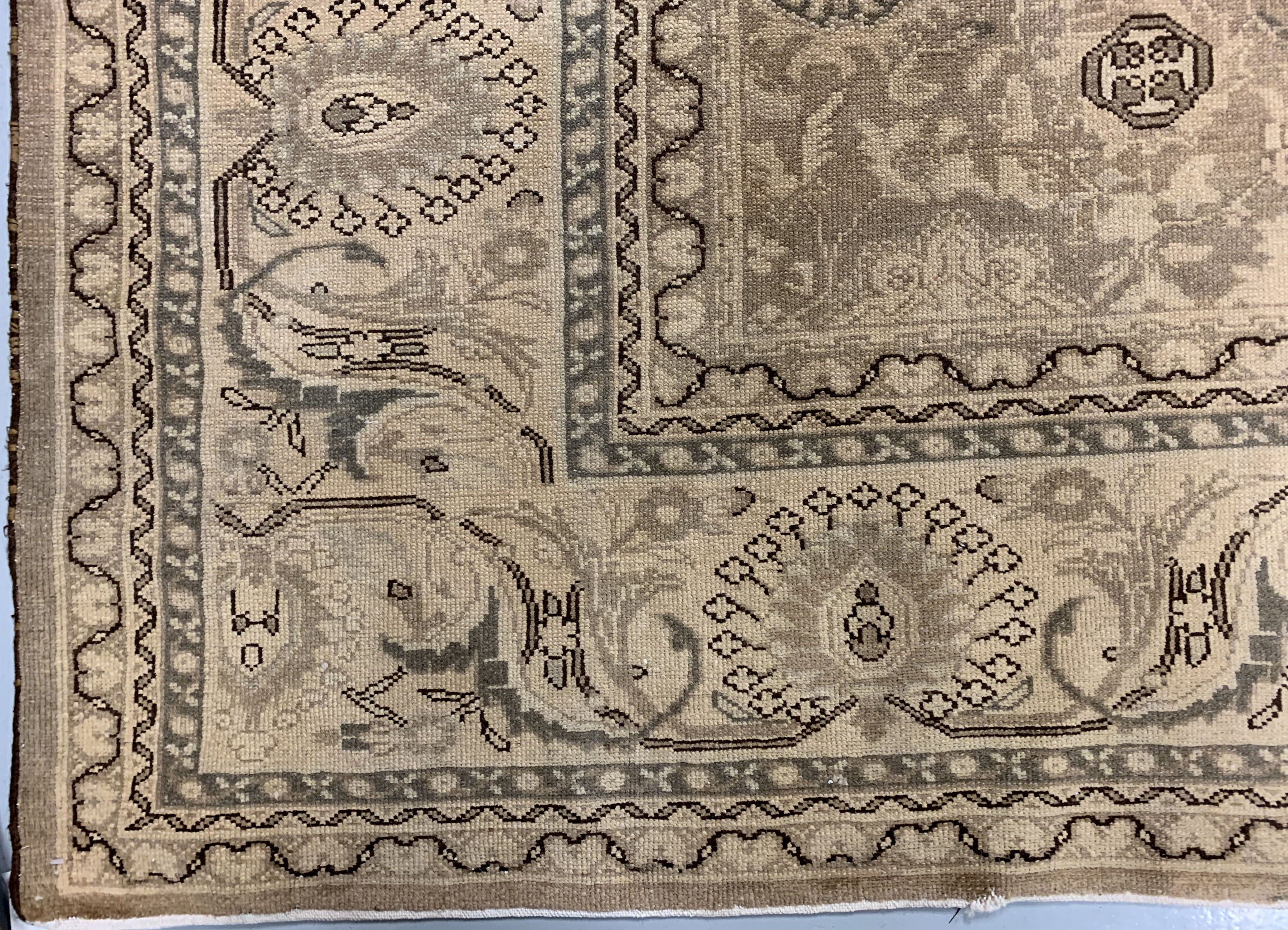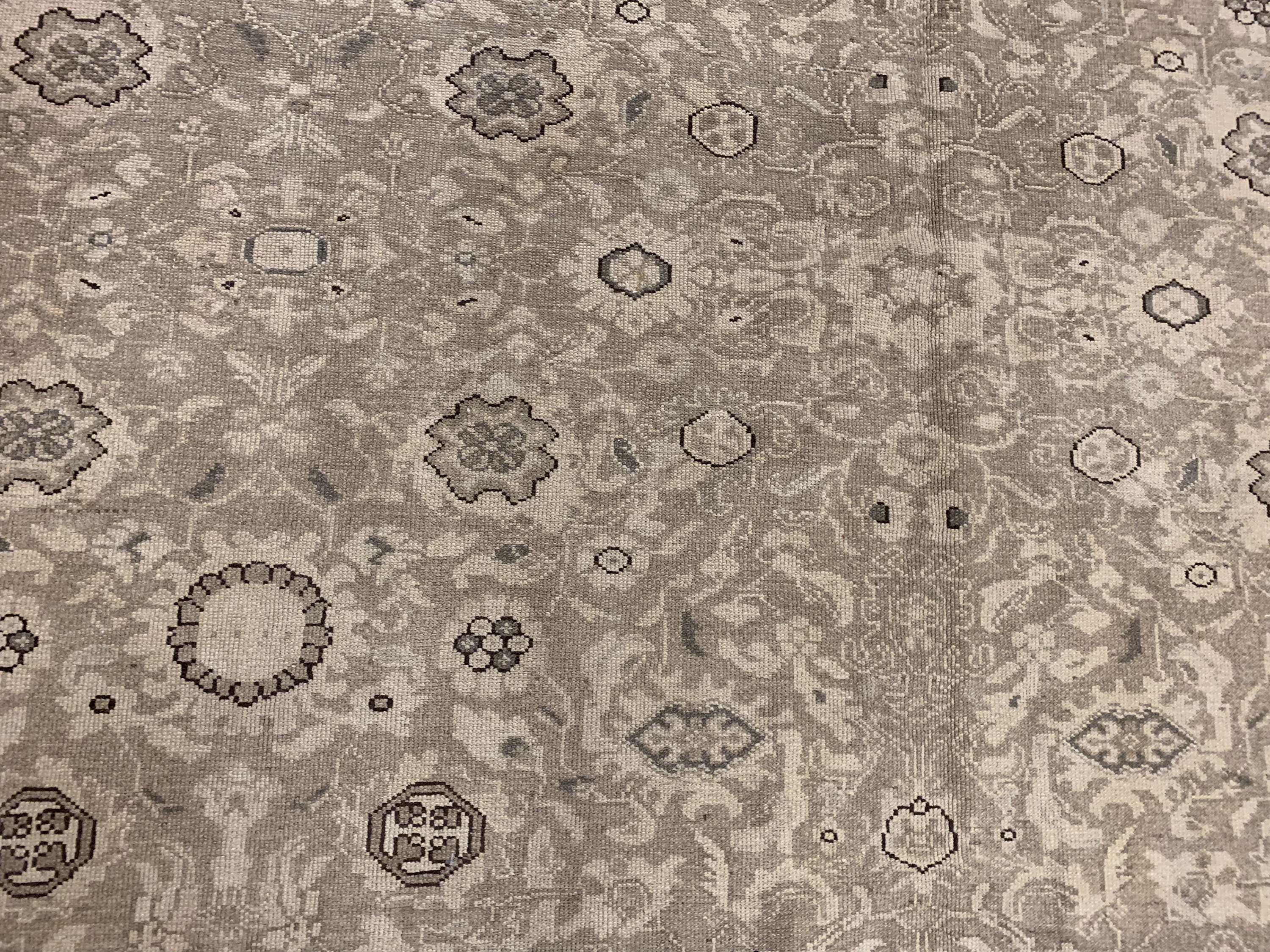 U-2385 - Vintage Malayer Persian Rug
10ft 06in X 16ft 04in
Circa: 1920
Malayer Rugs
As demand grew in the early 20th century for more oriental rugs many towns and villages began weaving larger, more profitable carpets for export to America and Europe. This now extremely decorative Malayer was among them. The allover pattern of grouped rosettes seems to relate to contemporary Mahal carpets made further to the east. The beige field with ivory, tan and light brown ornaments is totally in style with current design trends. The ivory border is drawn in a larger scale with complex inward facing palmettes and two undulating vines, one dominant, the other recessive. The field pattern is continuous, passing beneath the border frame. The pattern is perfectly balanced in all directions and no element stands out to interrupt the placement of furniture. This carpet is quietly elegant, but not formal; composed but not repressed. It will work not only with any furnishings, but any art on the walls as well.
Vacuum your rug frequently and use a vacuum which uses suction and does not have bristles. If possible, set vacuum to low power setting and vacuum the rug up and down and do not use a back-and-forth motion.
If possible, rotate the rug every few years to allow foot traffic to be spread evenly and shade the rug from direct sunlight to avoid fading in areas.
A rug pad is recommended on all surfaces to prevent slipping and stop marking if on floors with grooves or lines. Professional cleaning is recommended every two or three years.