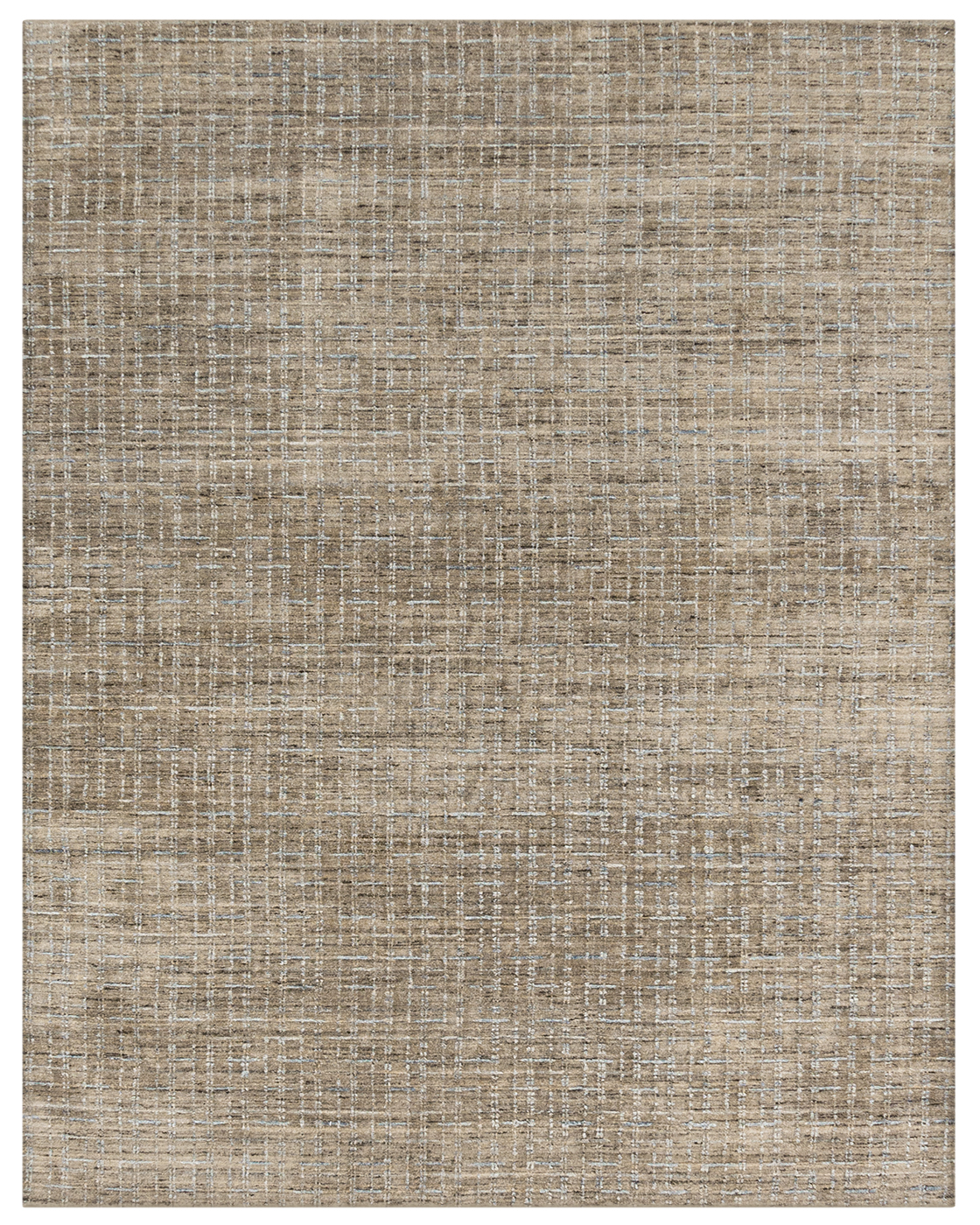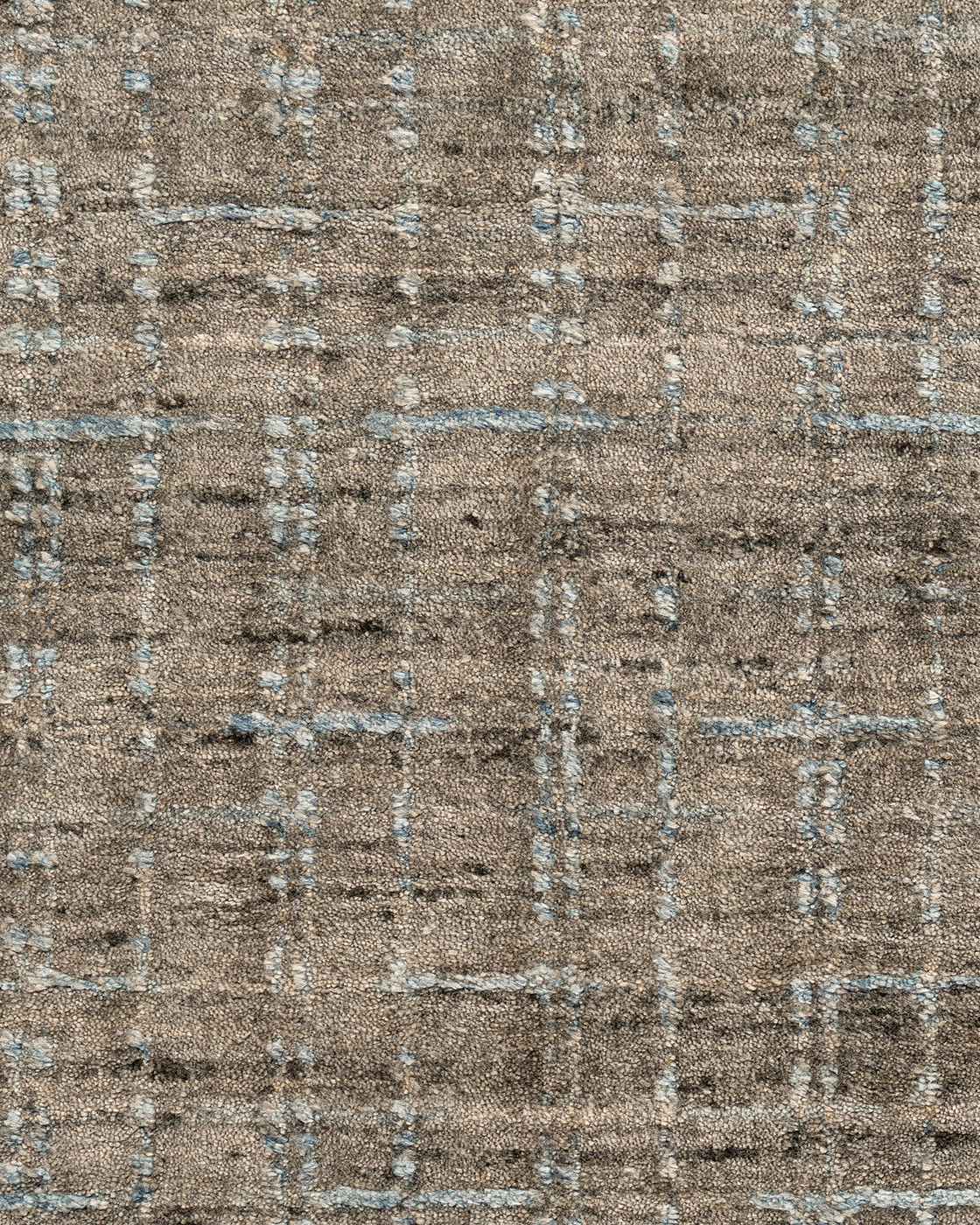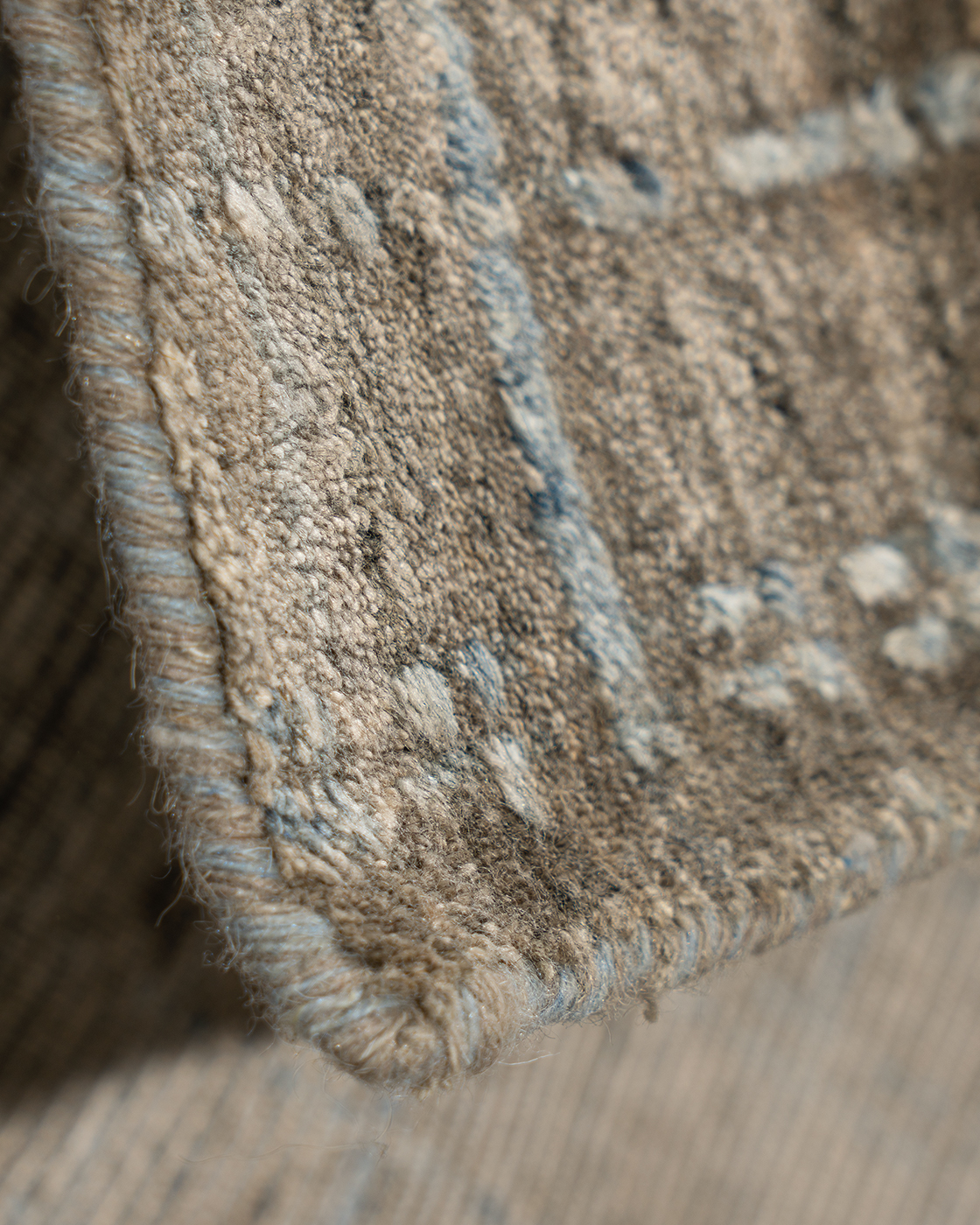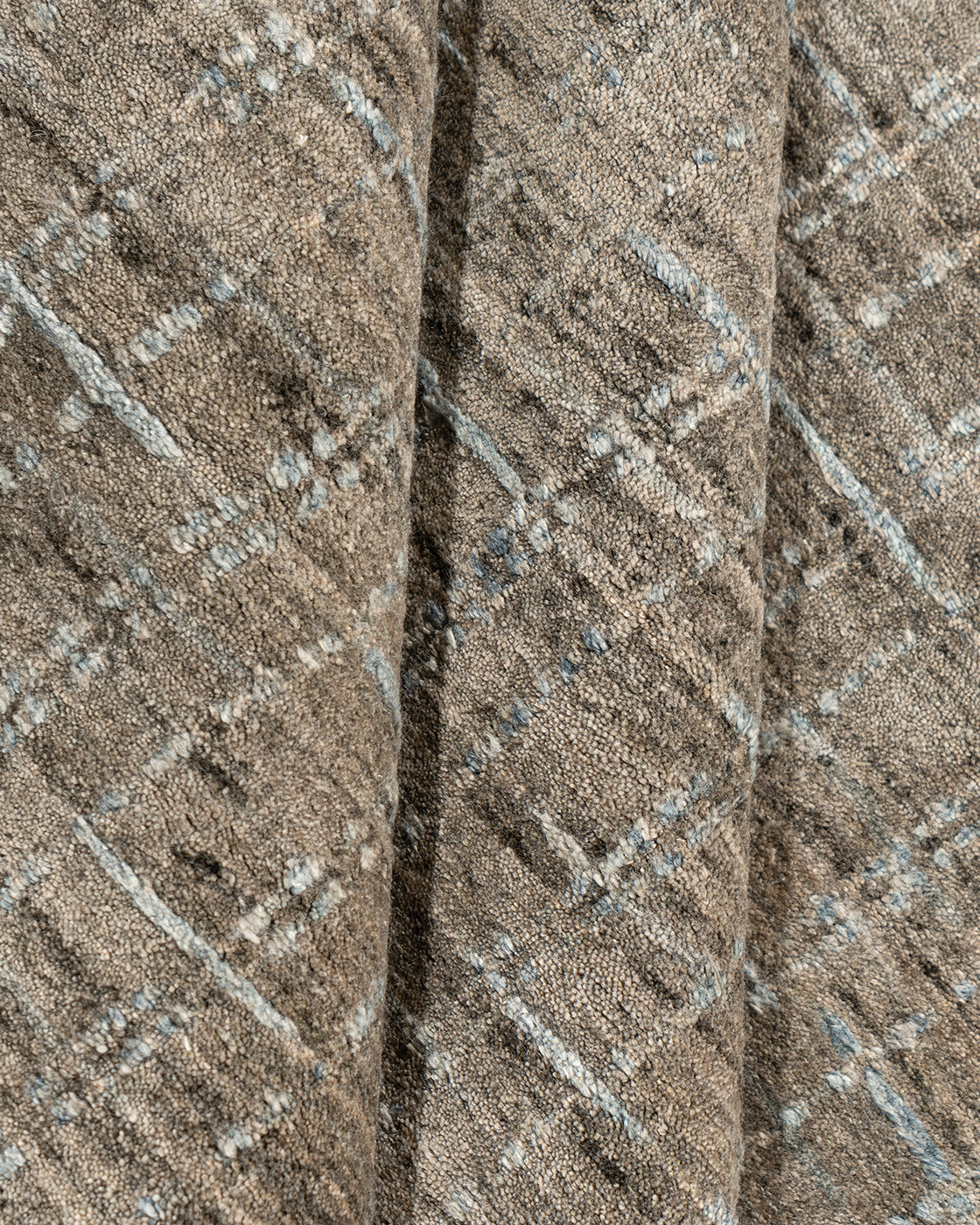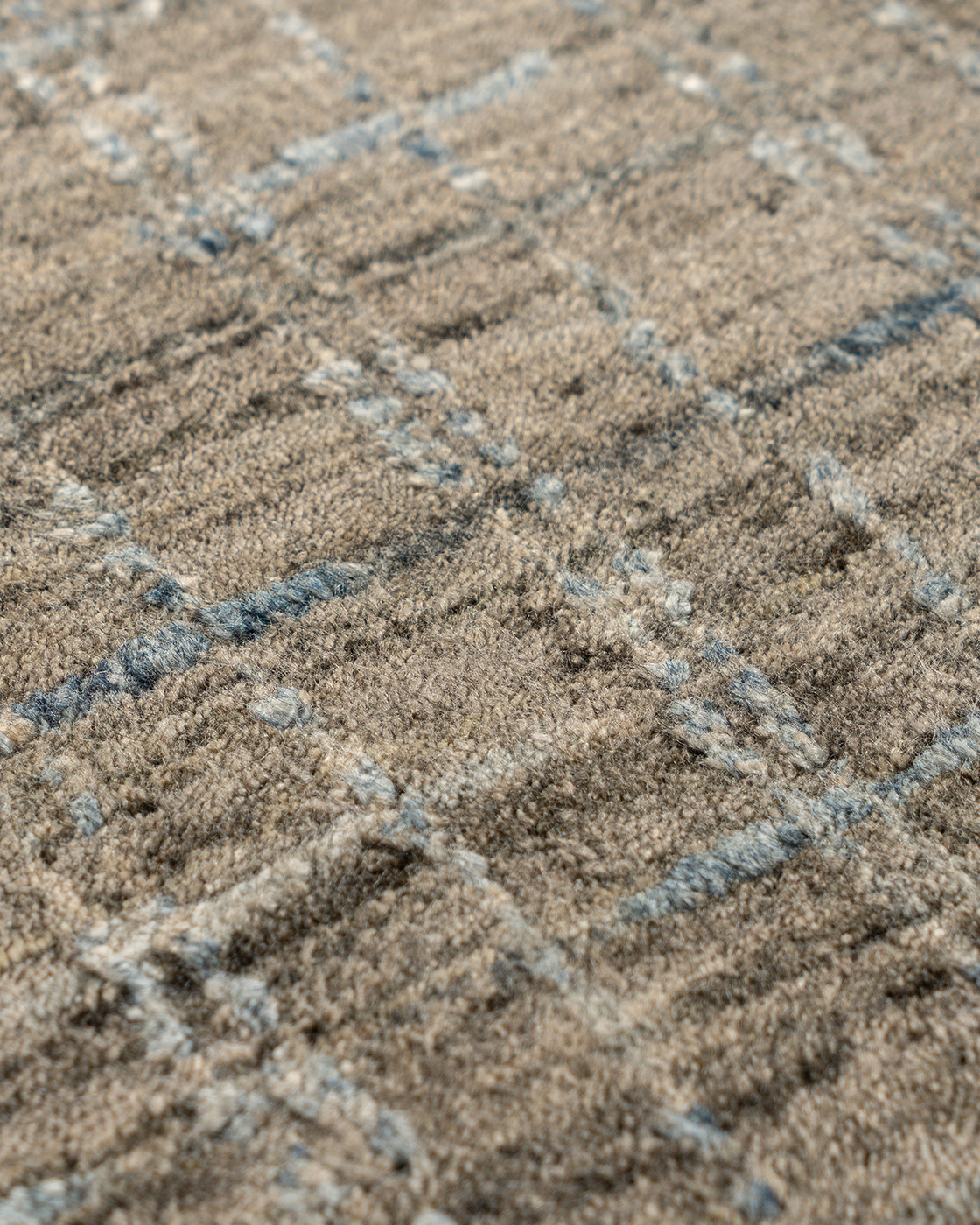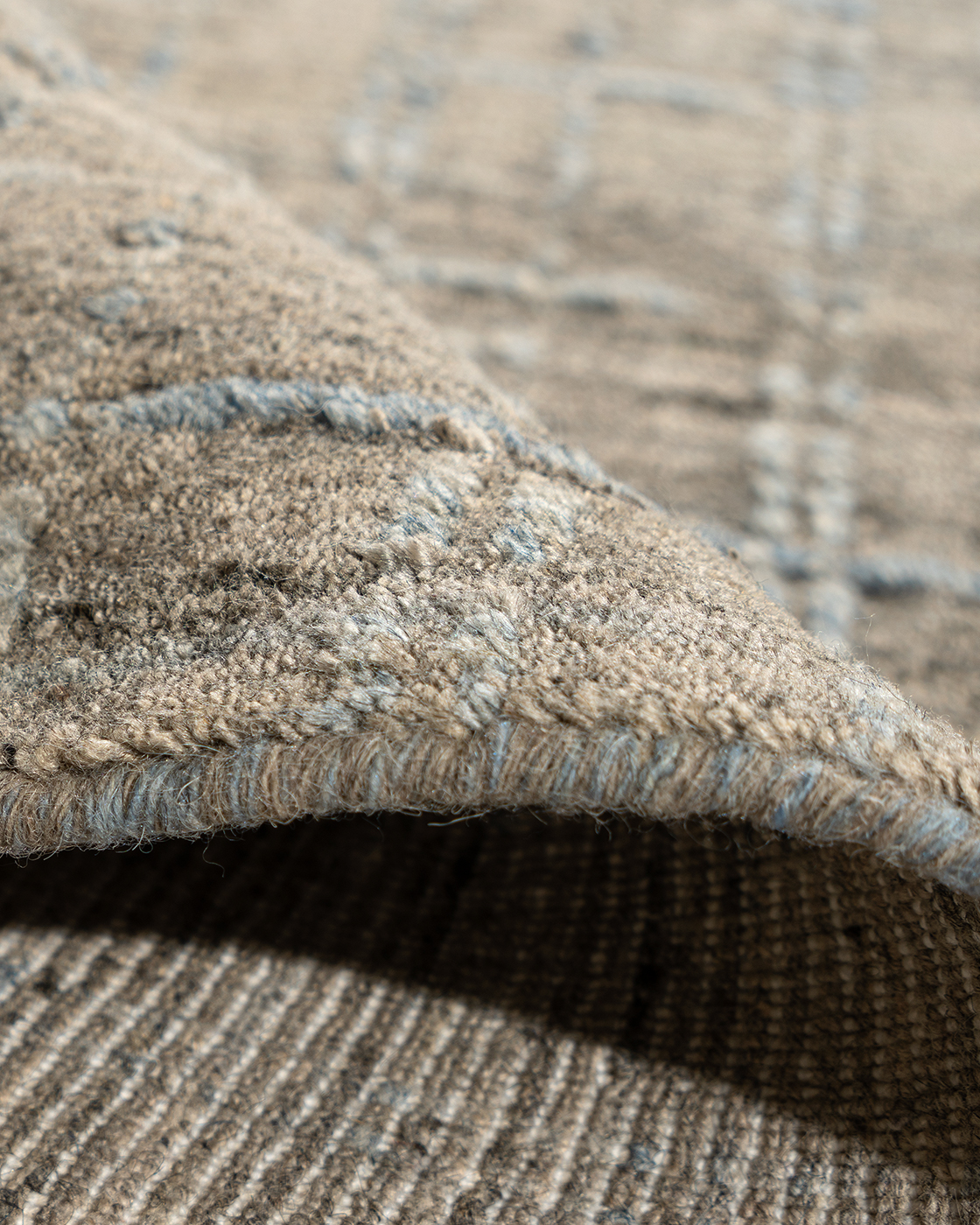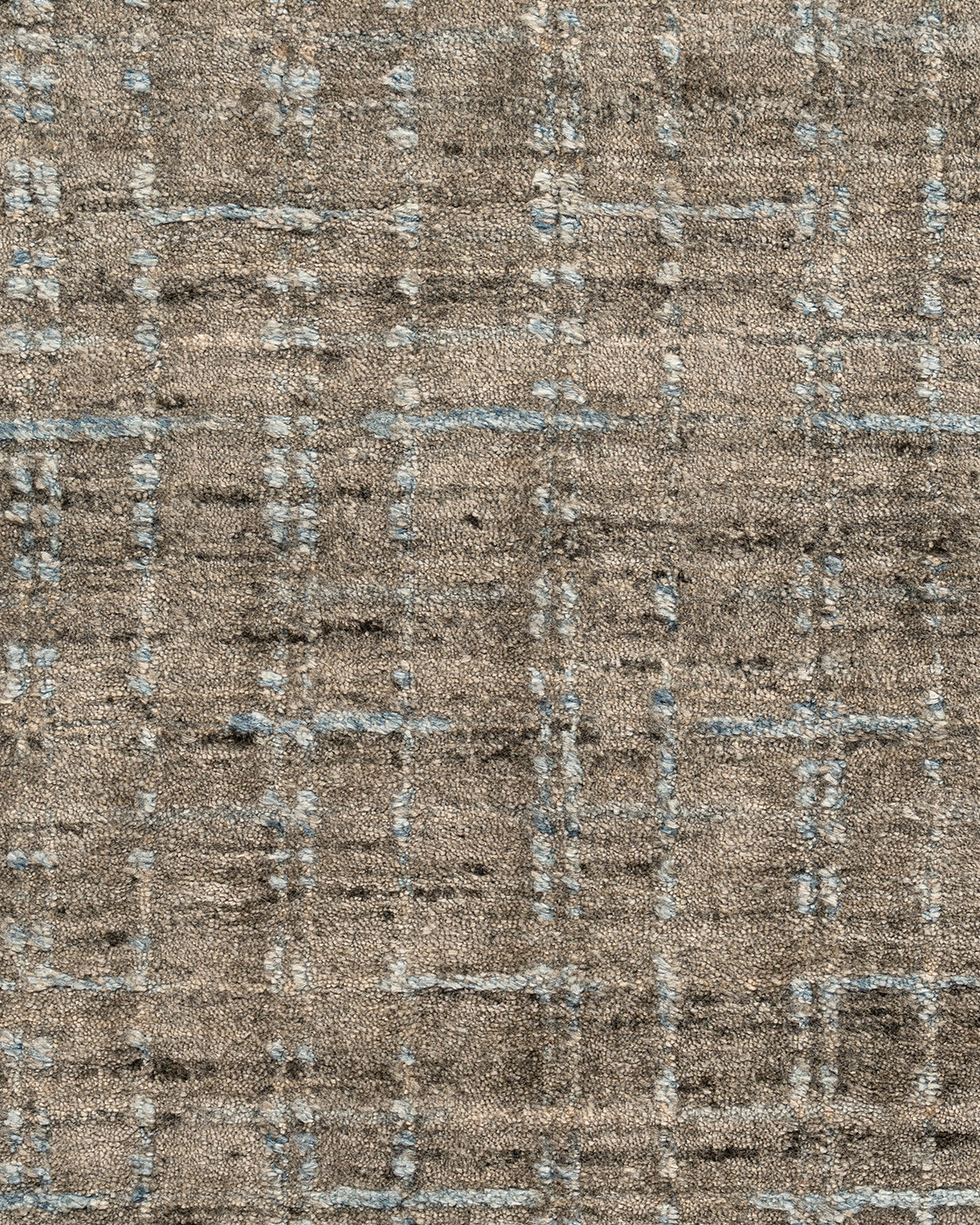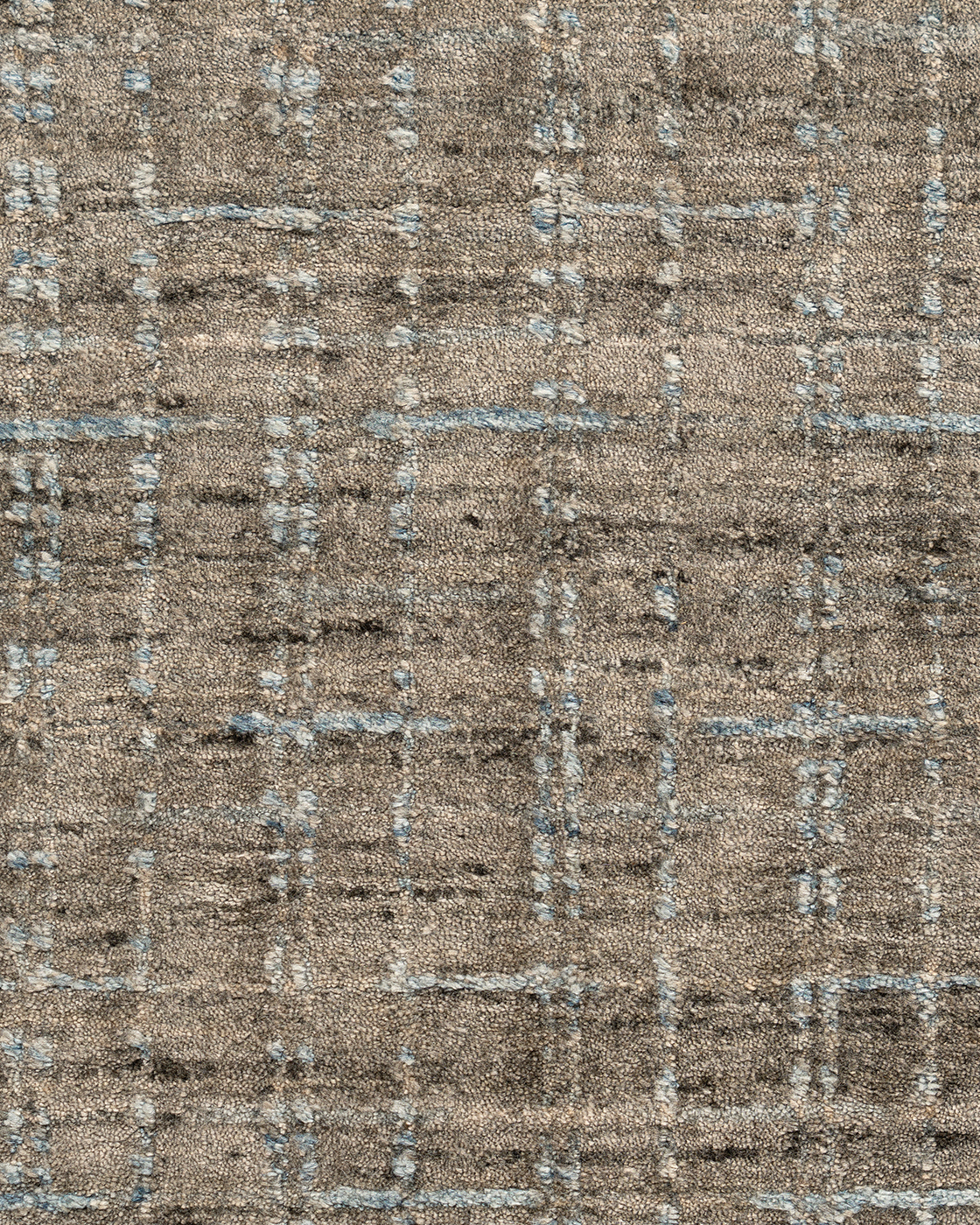 N-4618 - Simplicity Comfort Beige Light Blue Area Rugs
8ft 11in X 12ft 01in
Circa: new
Hand Loomed Viscose/Wool/Cotton
Simplicity Comfort Collection
We call this our "Simplicity" Line, but a closer look reveals that it is not so simple. Yes, we have eliminated borders, yes the pattern is infinite, yes it is purely geometric. But no, it is not a simple creation at all. These area rugs are ideal living room rugs or indoor rugs in general. A hand loomed wool, cotton & viscose blend of variable medium height pile. Available in standard sizes and colors or can be custom made.
Vacuum your rug frequently and use a vacuum which uses suction and does not have bristles. If possible, set vacuum to low power setting and vacuum the rug up and down and do not use a back-and-forth motion.
If possible, rotate the rug every few years to allow foot traffic to be spread evenly and shade the rug from direct sunlight to avoid fading in areas.
A rug pad is recommended on all surfaces to prevent slipping and stop marking if on floors with grooves or lines. Professional cleaning is recommended every two or three years.