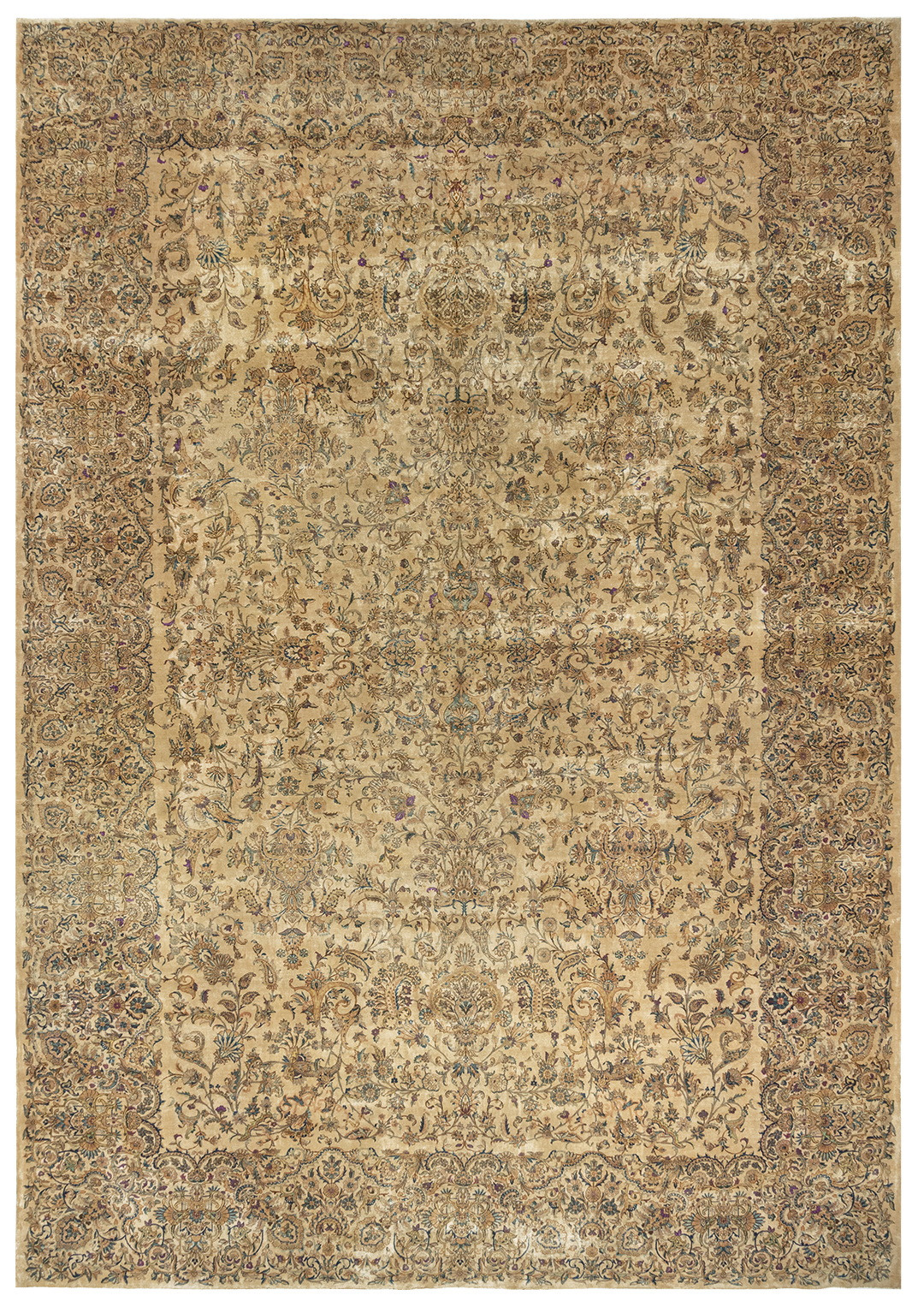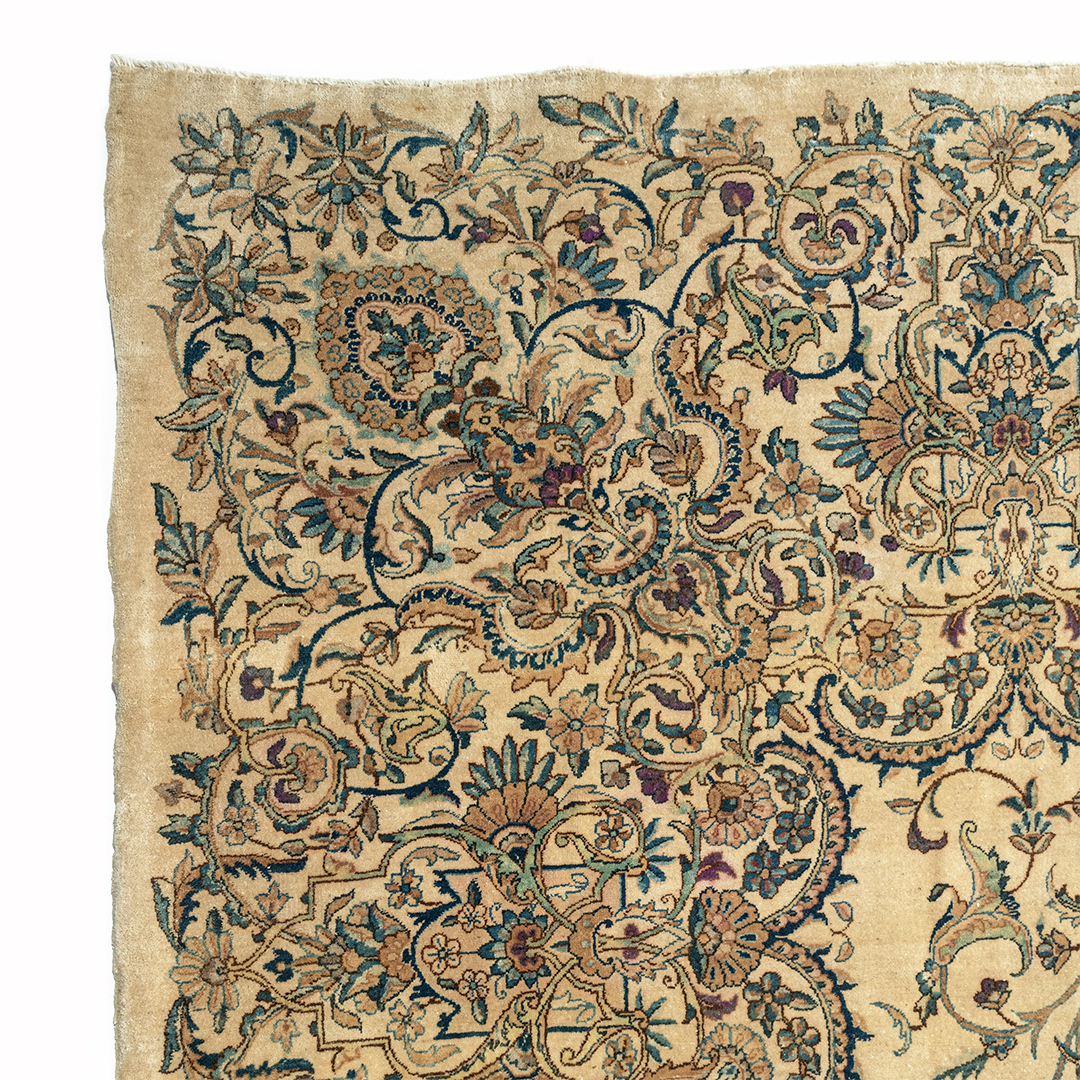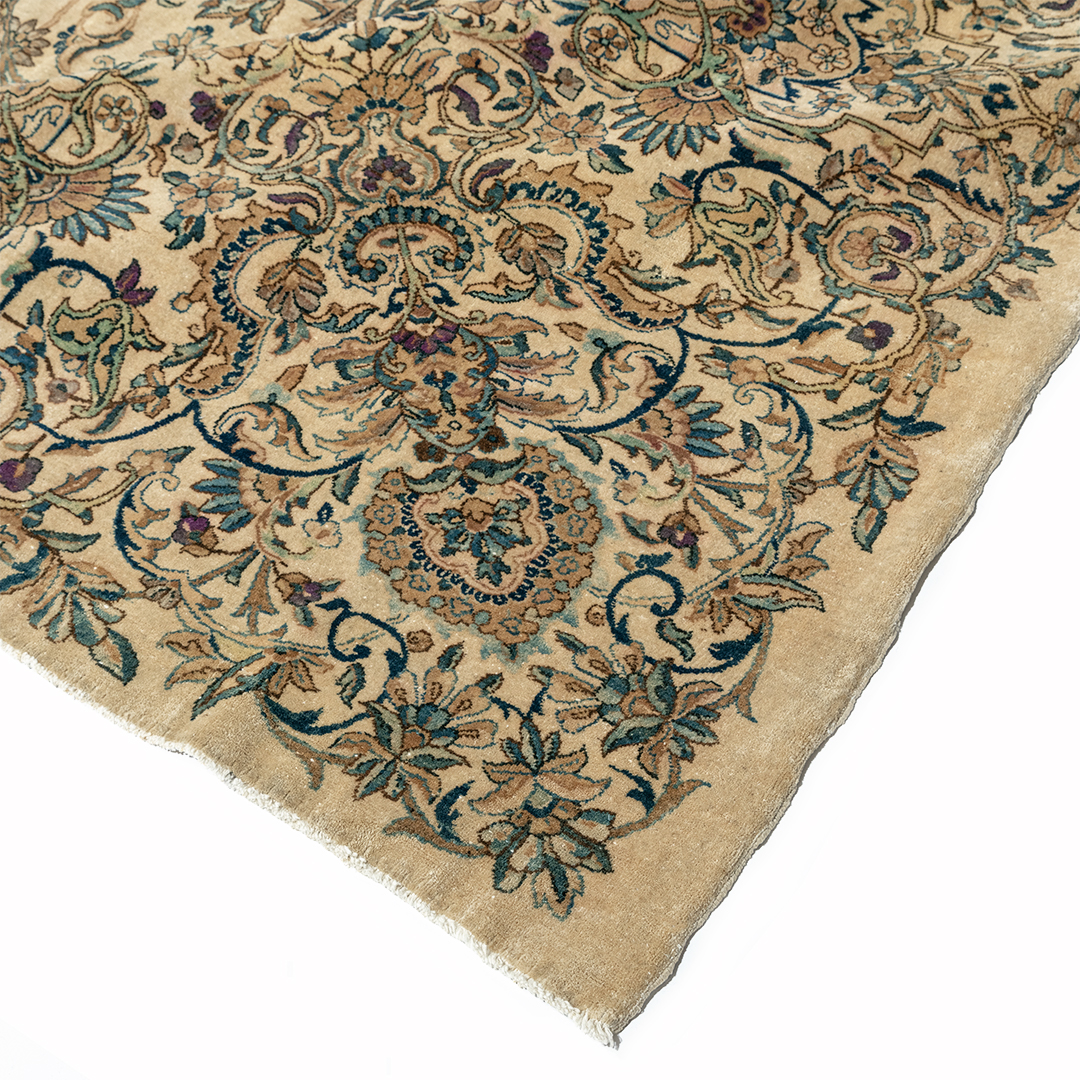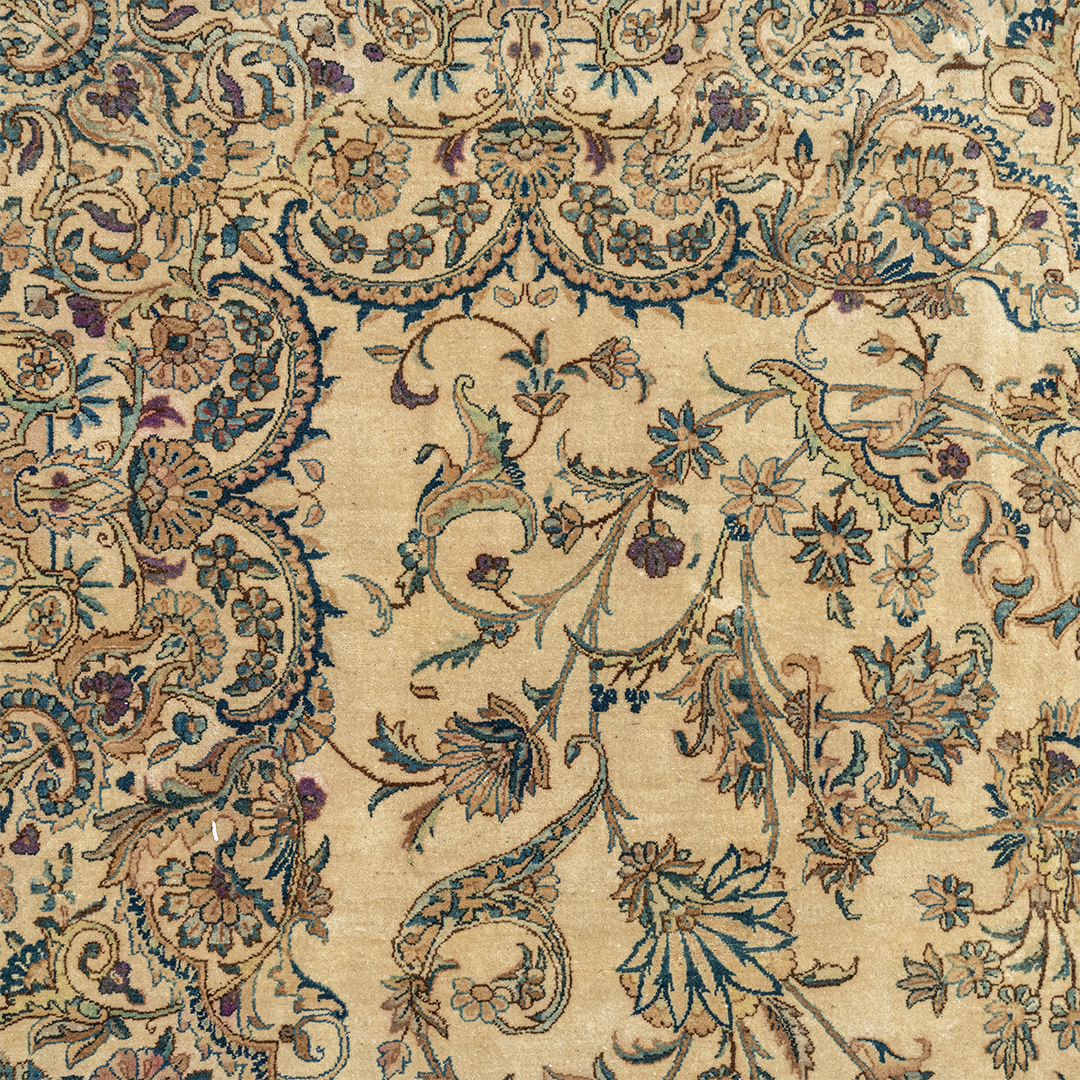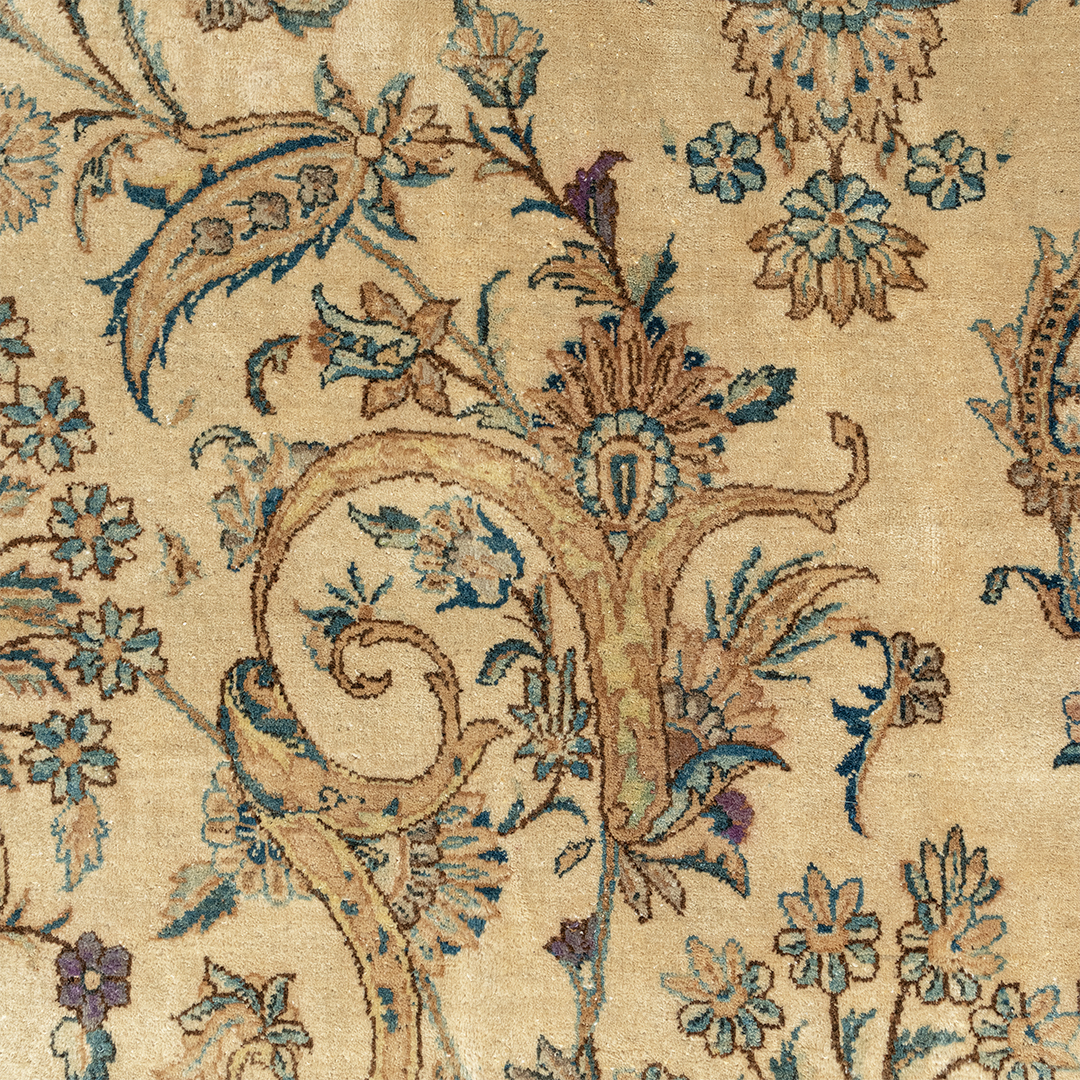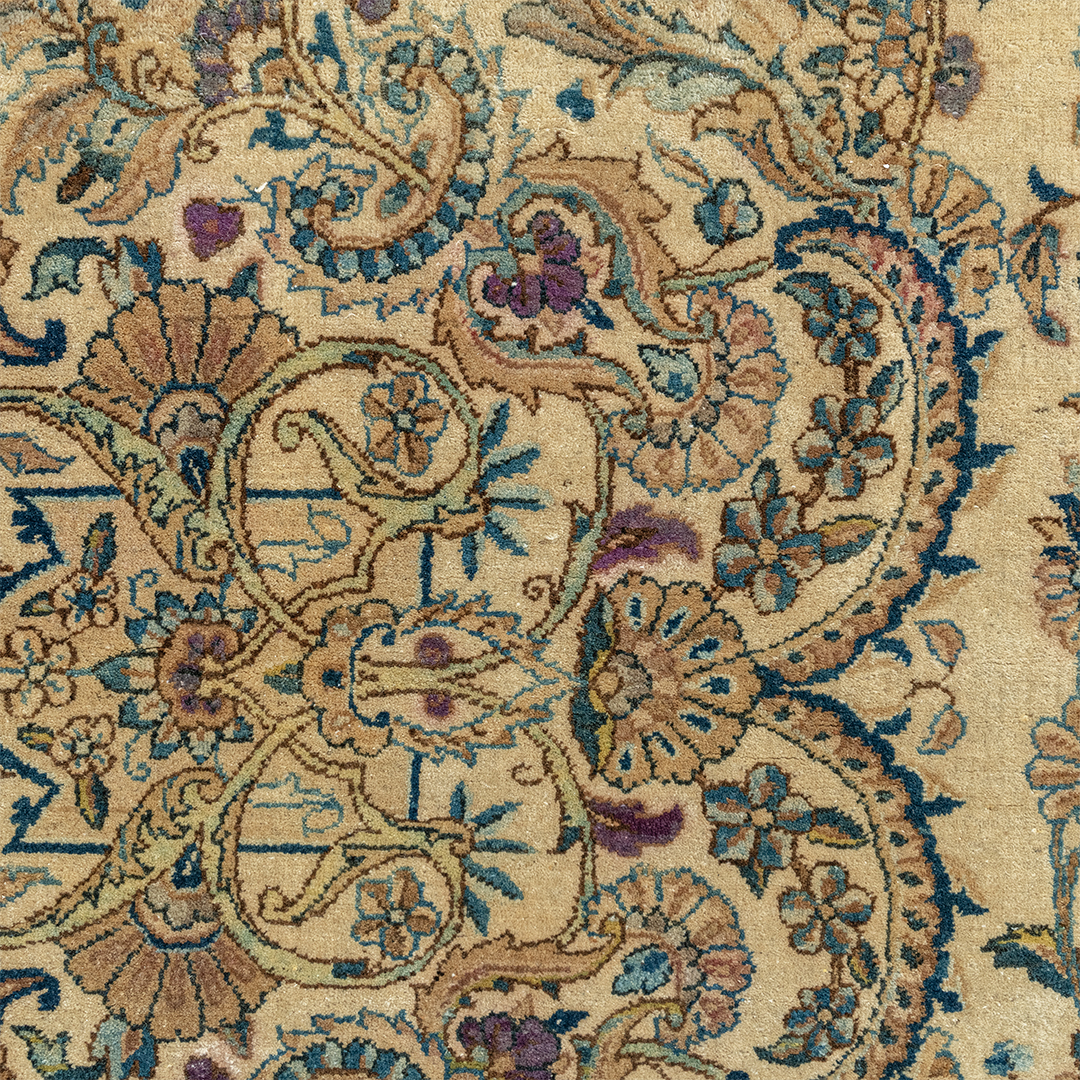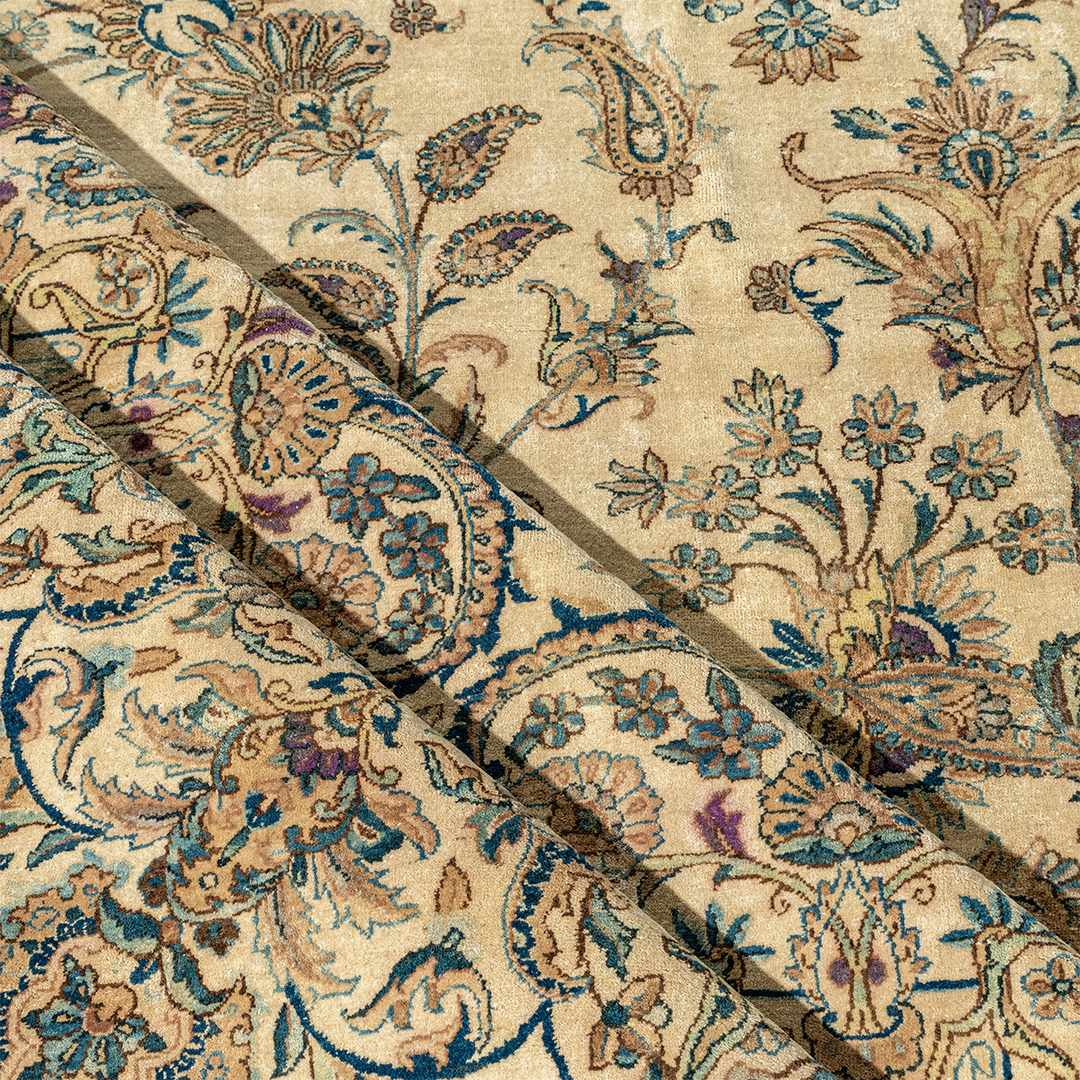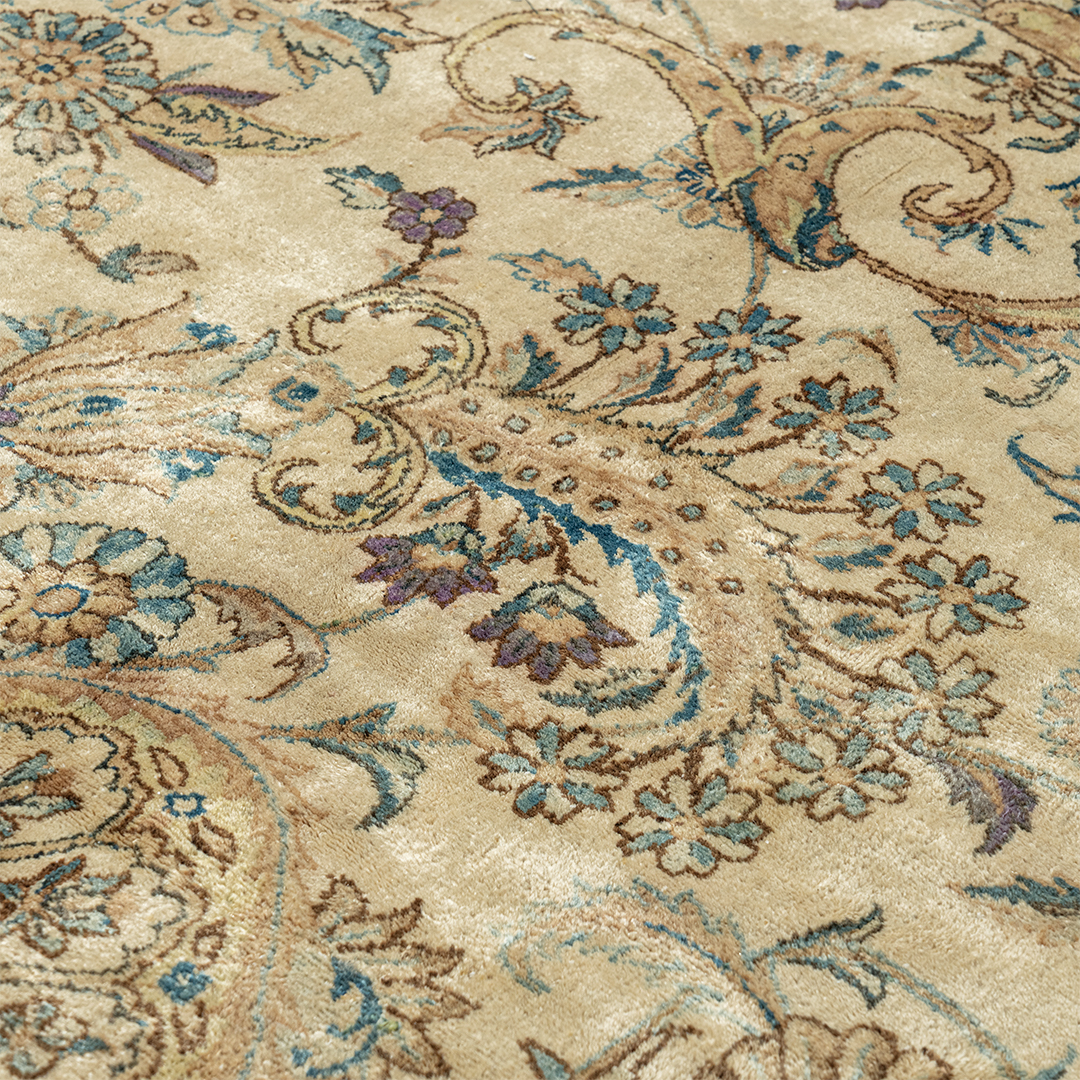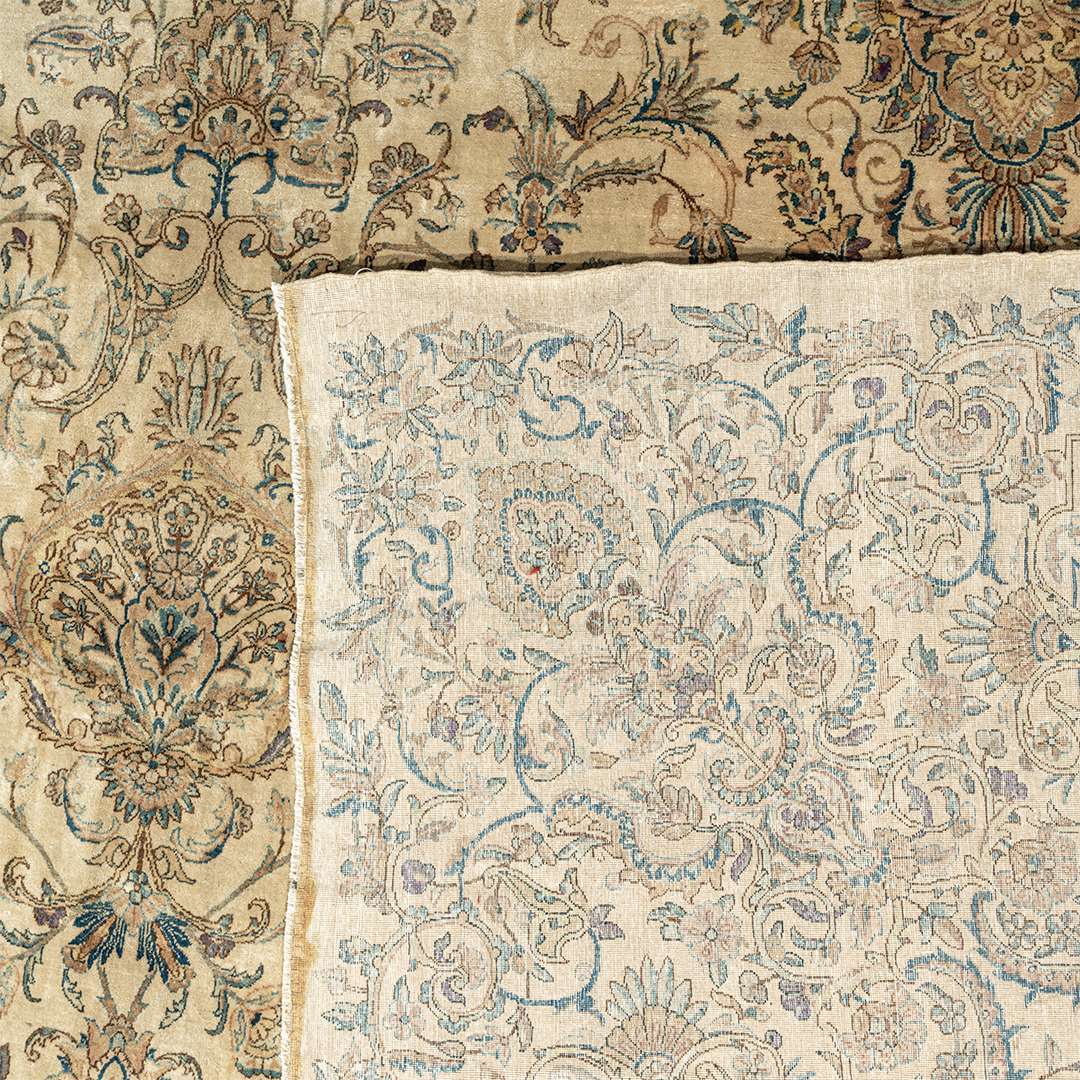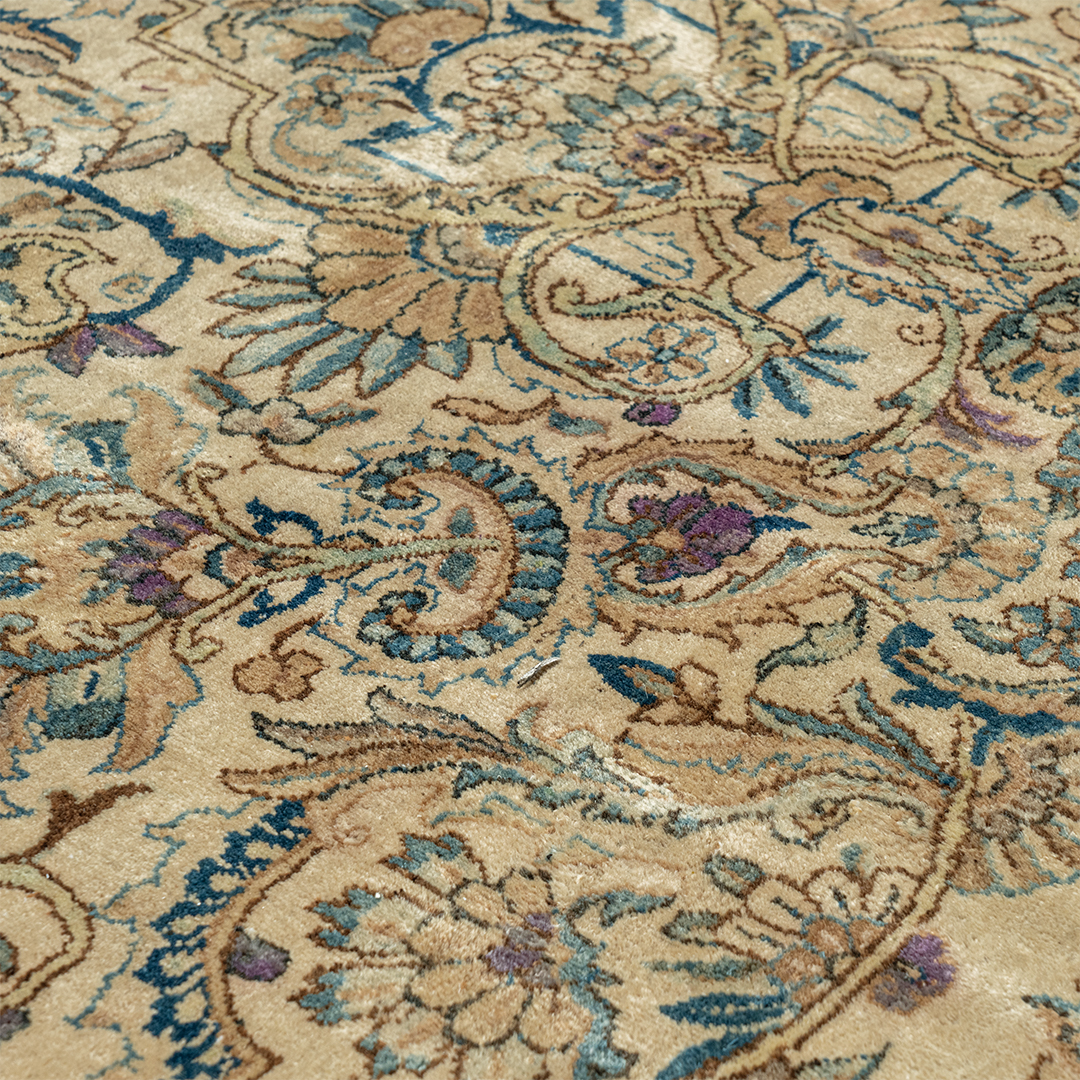 U-1833 - Oversize Vintage Persian Kerman Rug
13ft 08in X 19ft 05in
Circa: 1920
Kerman - Kirman Rugs
This Kirman comes from the period when designs were in transition from traditional Persian patterns to those influenced by western tastes. The beige field is covered by curving leave boteh fantastic flowers blooming flowers and all manner of botanic ornaments. Kirman designers have fertile imaginations and old and antique pieces are usually one of a kind unlike rugs from other areas which tend to follow fixed design trends instead of a rigid frame. The border has been broken by a vine enclosing complex bouquet. Kirman carpets are hard to describe and easier to appreciate in person or through large scale photos. The pile is of excellent locally sourced wool reputedly the best carpet wool in Persia.
Vacuum your rug frequently and use a vacuum which uses suction and does not have bristles. If possible, set vacuum to low power setting and vacuum the rug up and down and do not use a back-and-forth motion.
If possible, rotate the rug every few years to allow foot traffic to be spread evenly and shade the rug from direct sunlight to avoid fading in areas.
A rug pad is recommended on all surfaces to prevent slipping and stop marking if on floors with grooves or lines. Professional cleaning is recommended every two or three years.