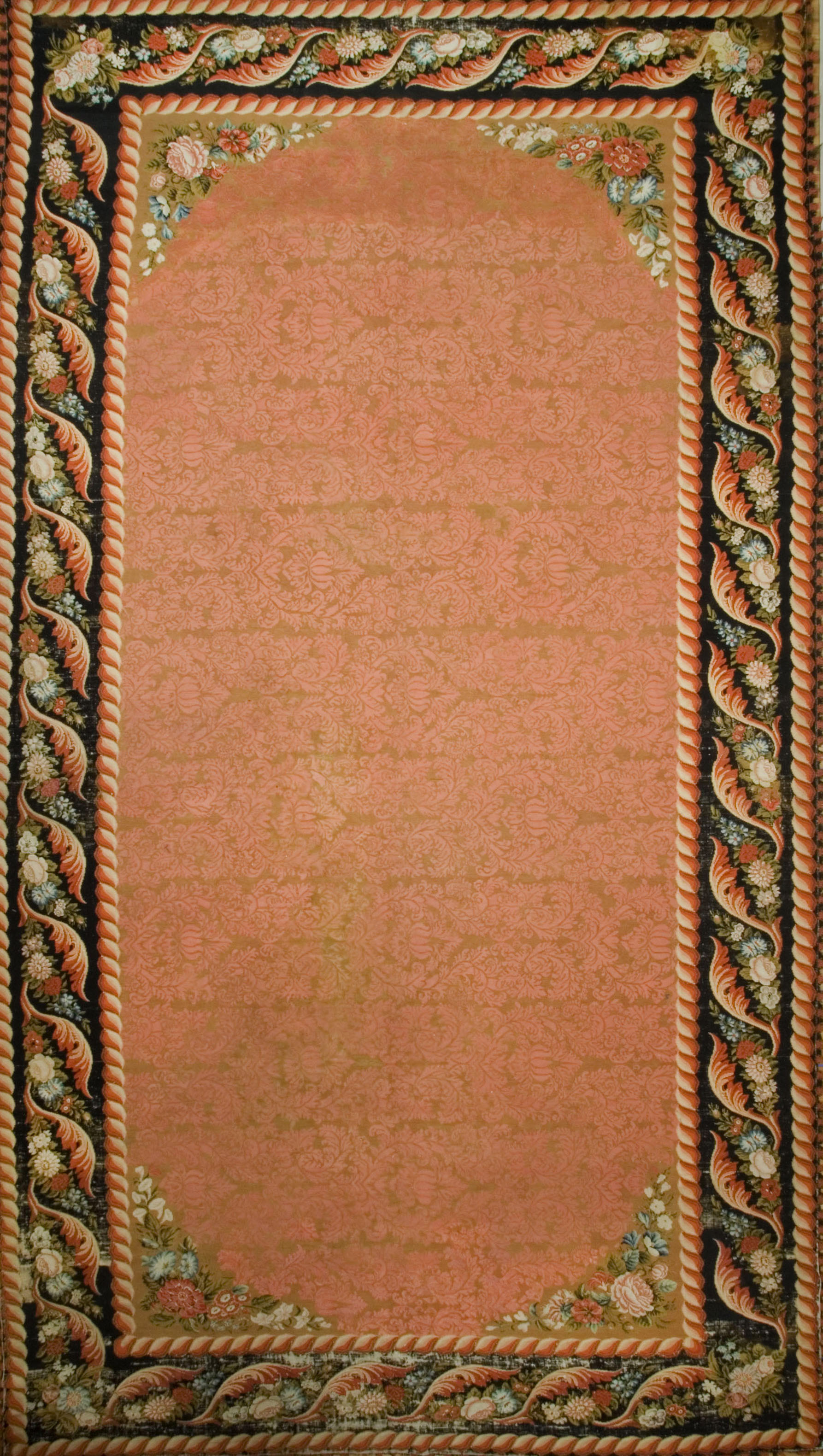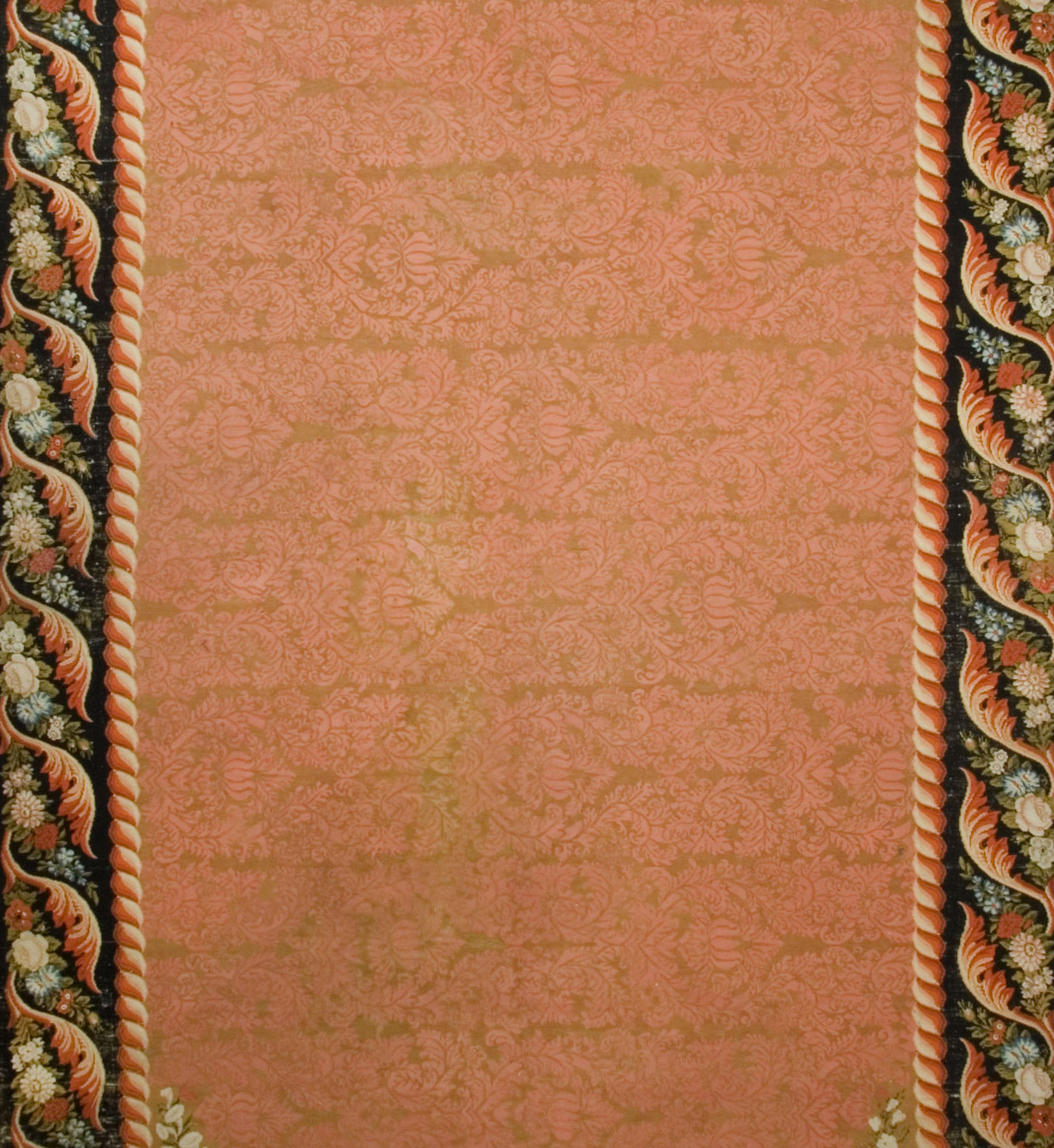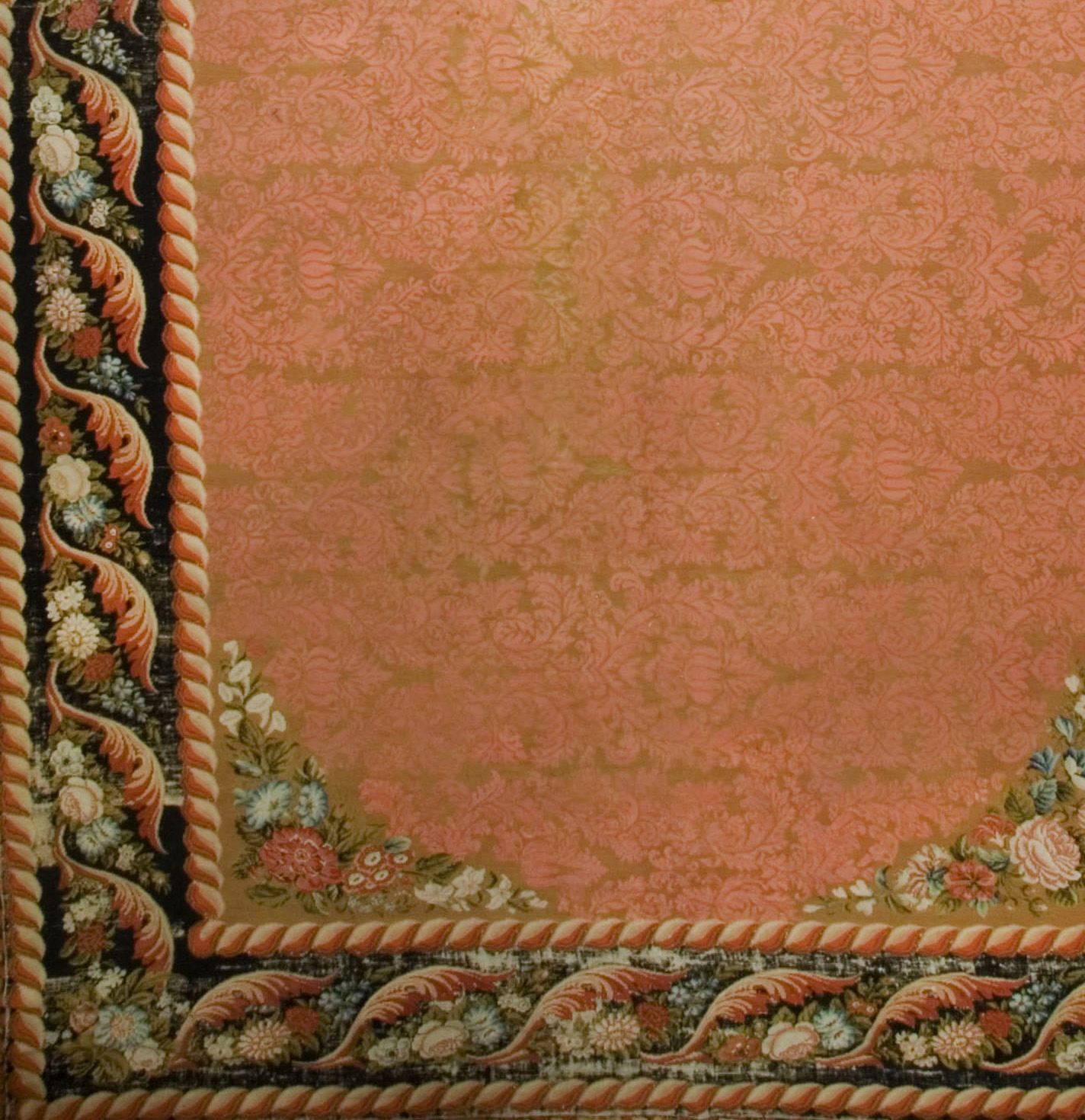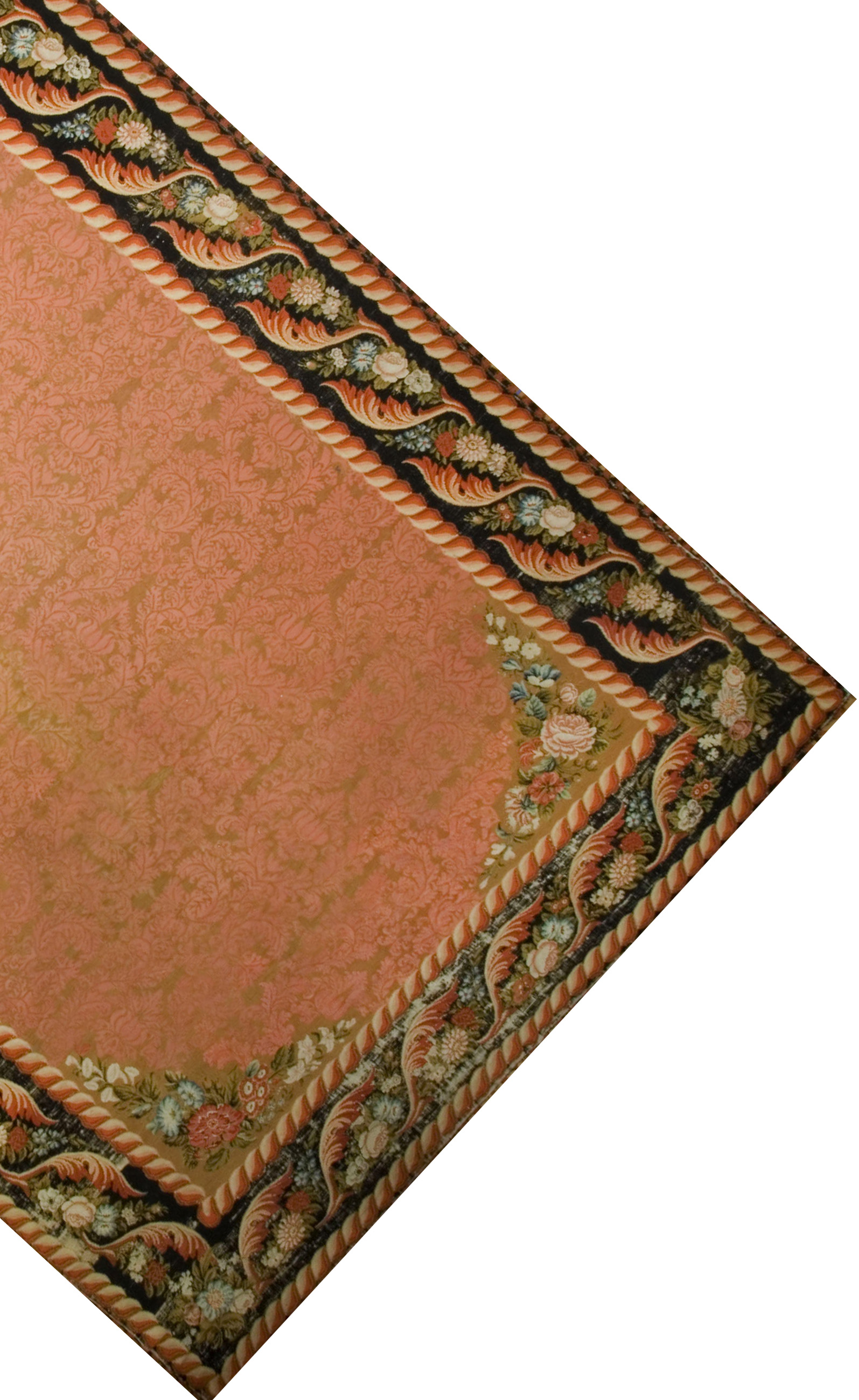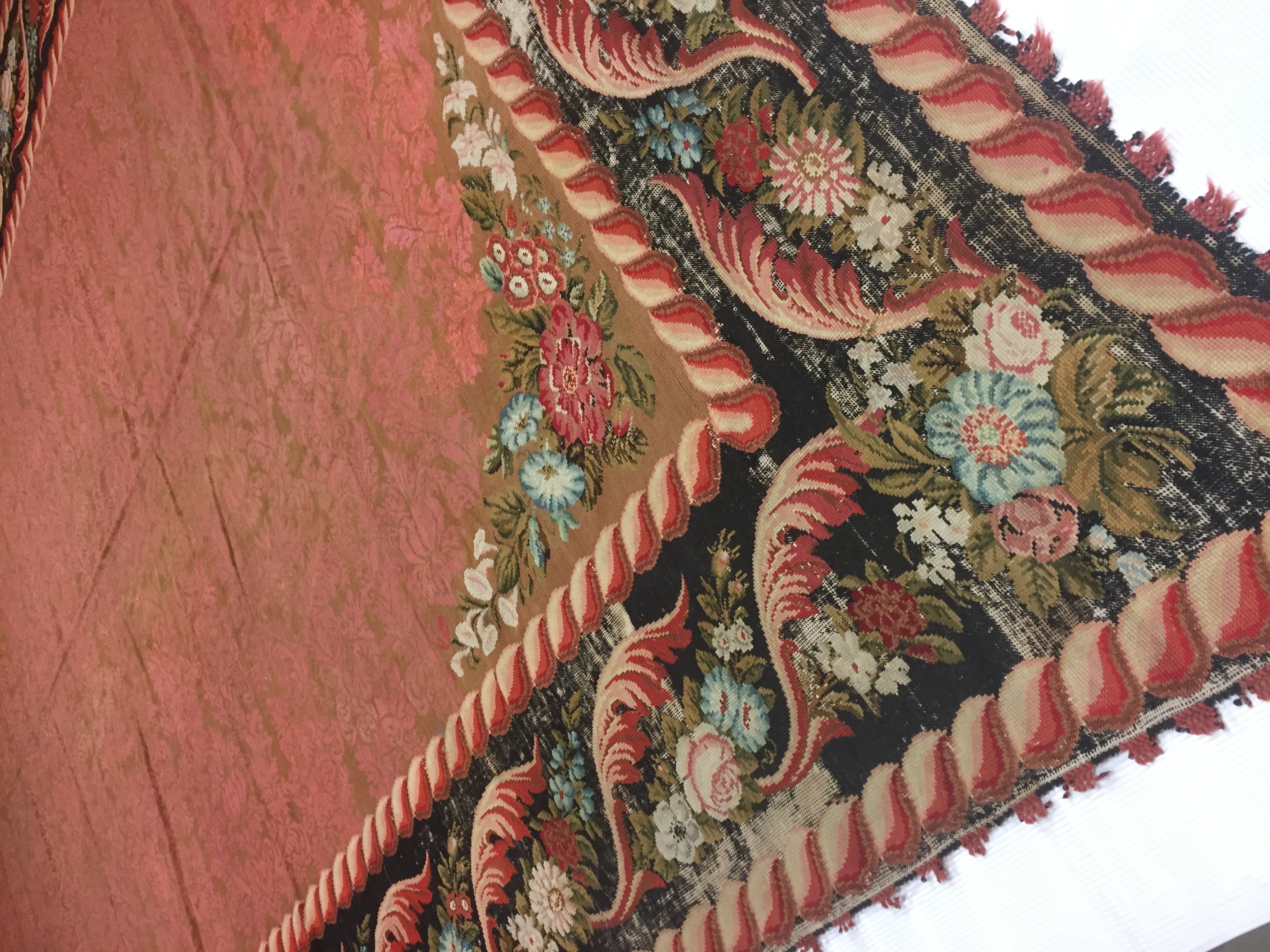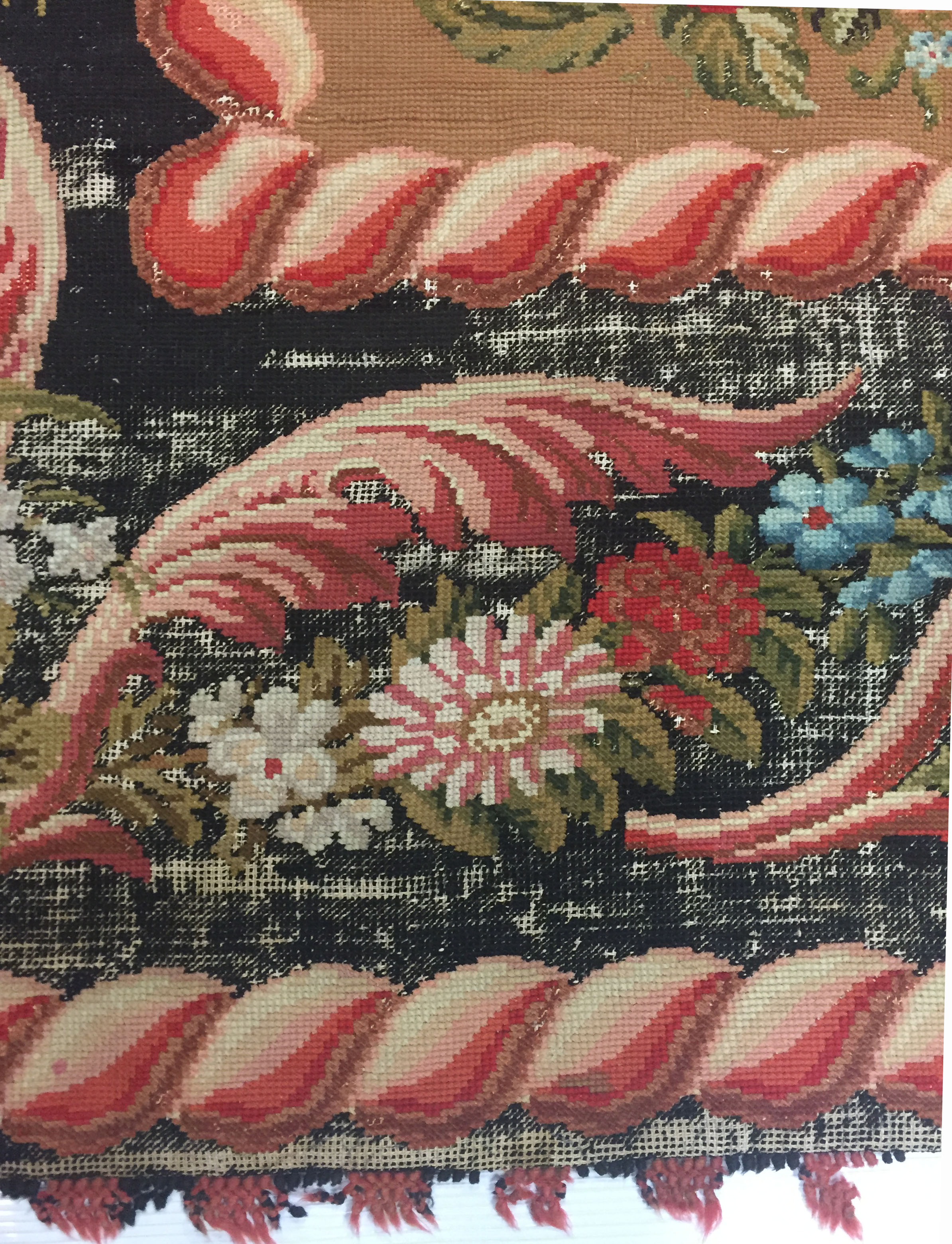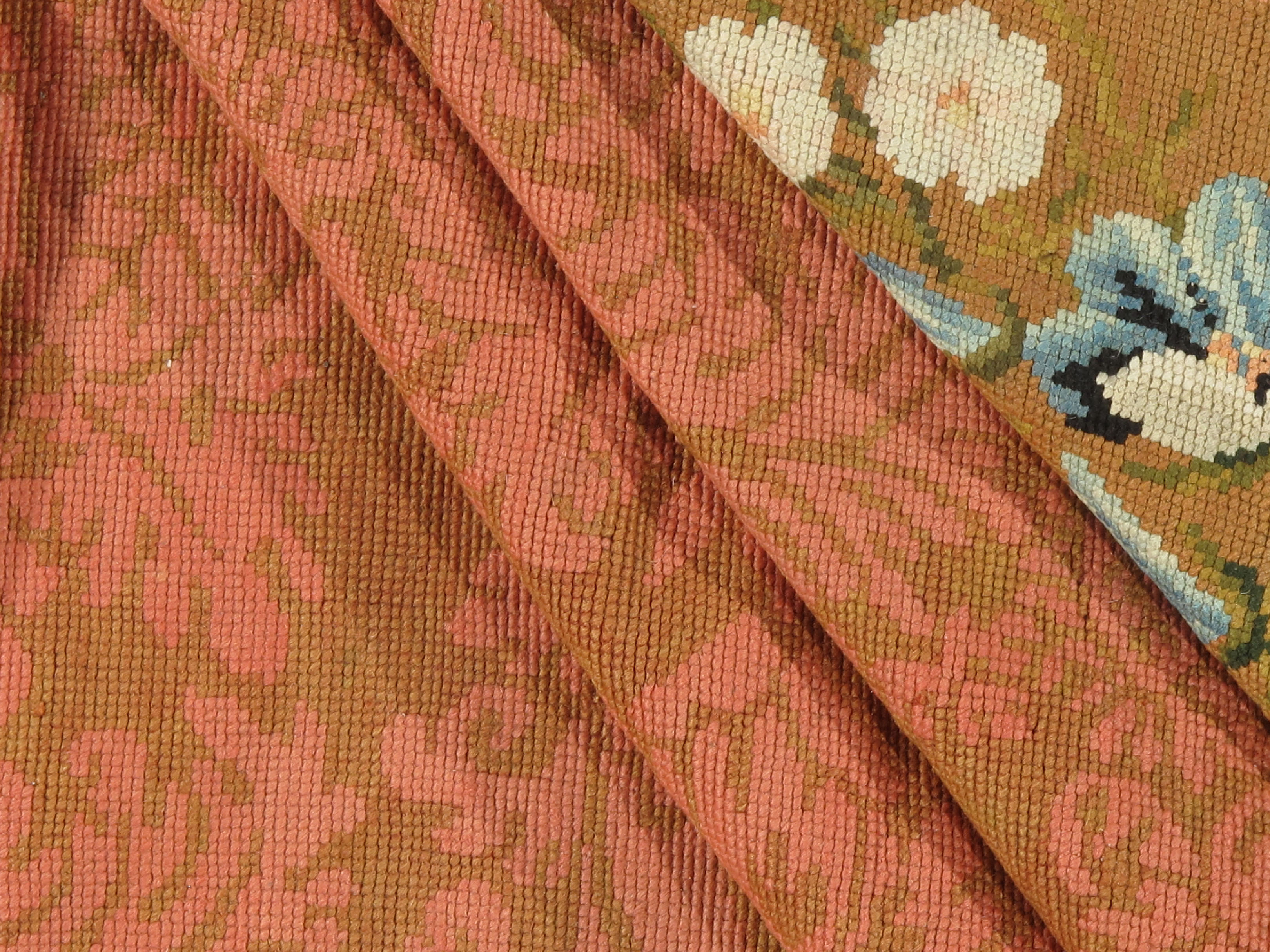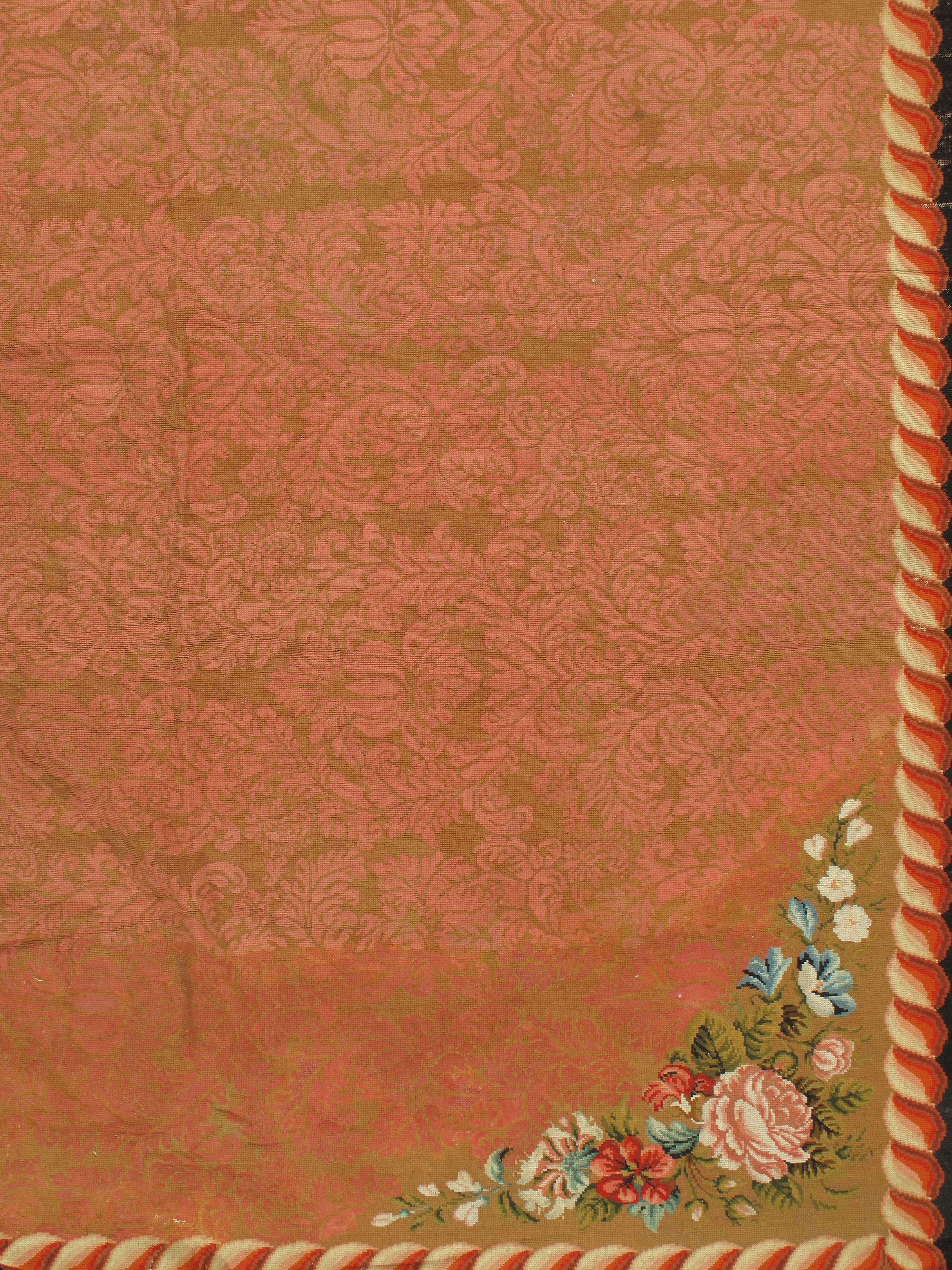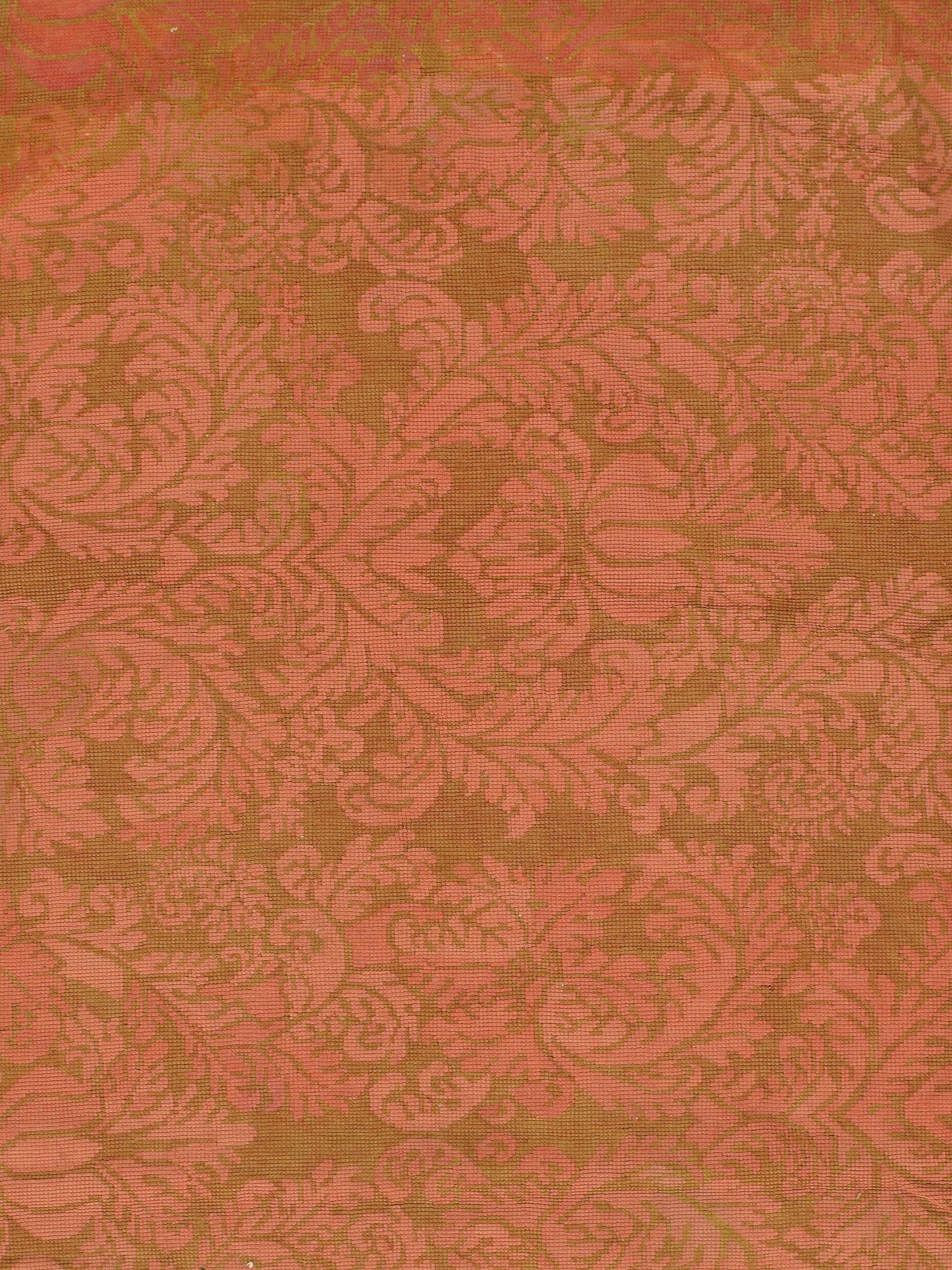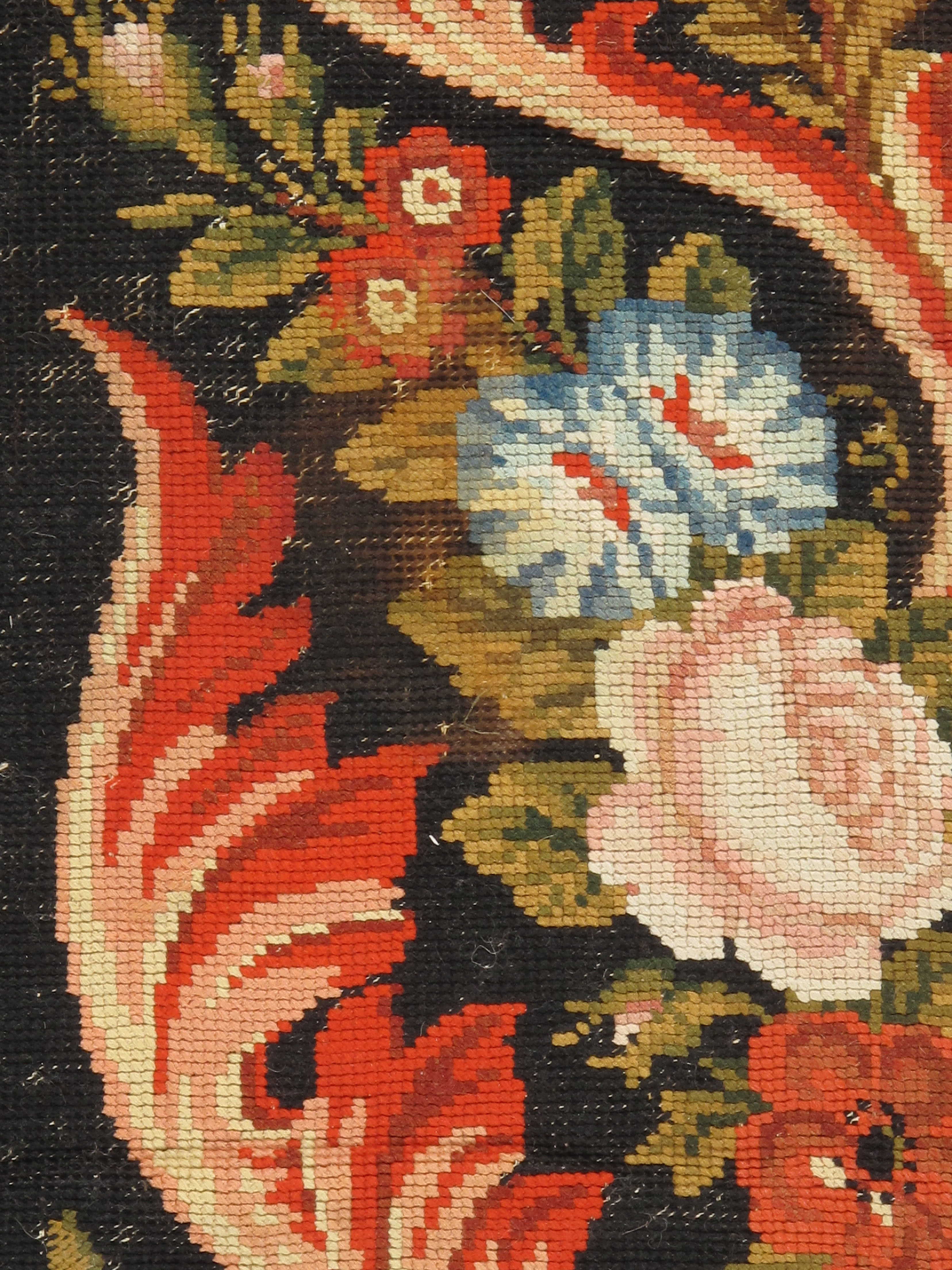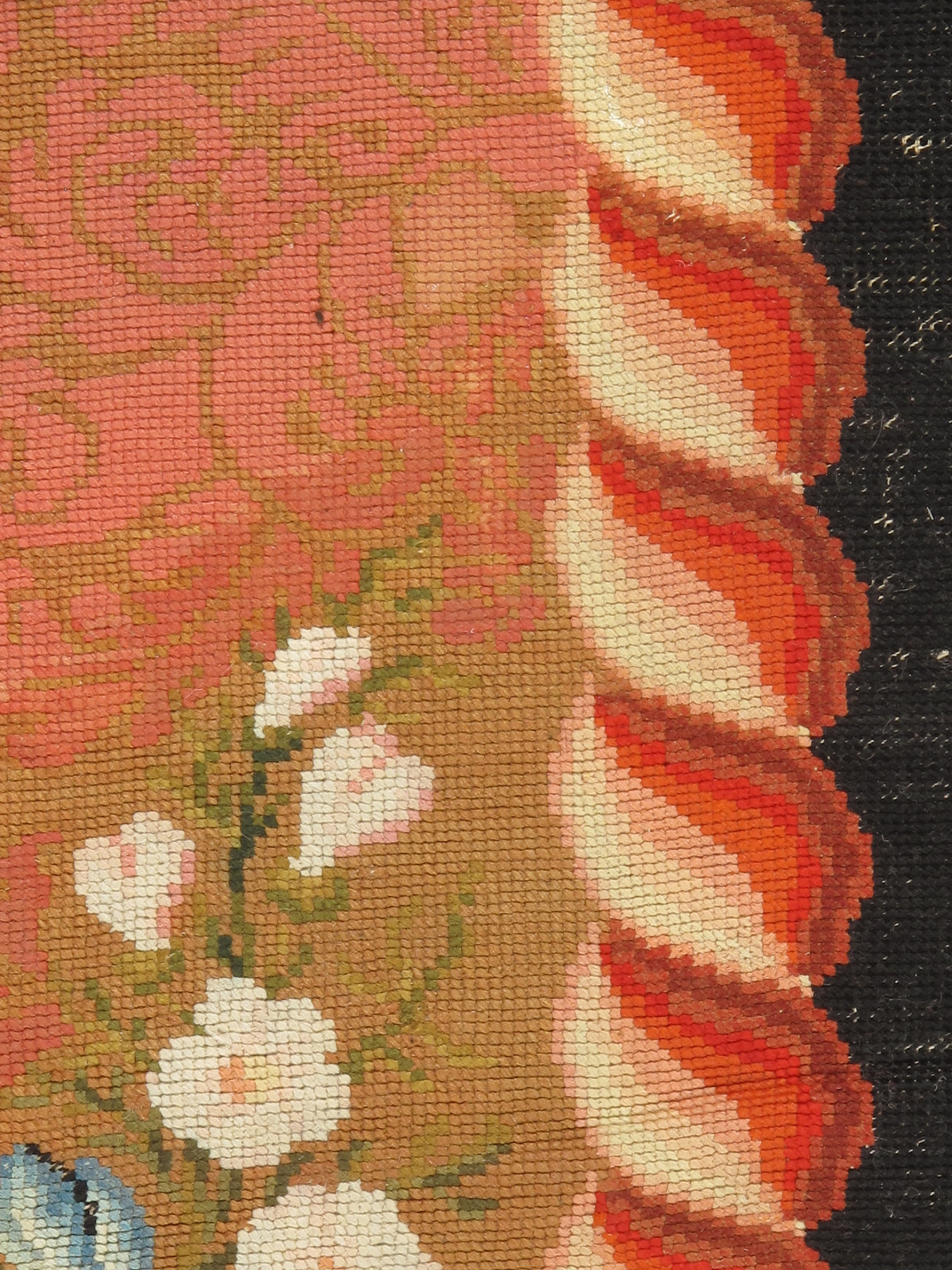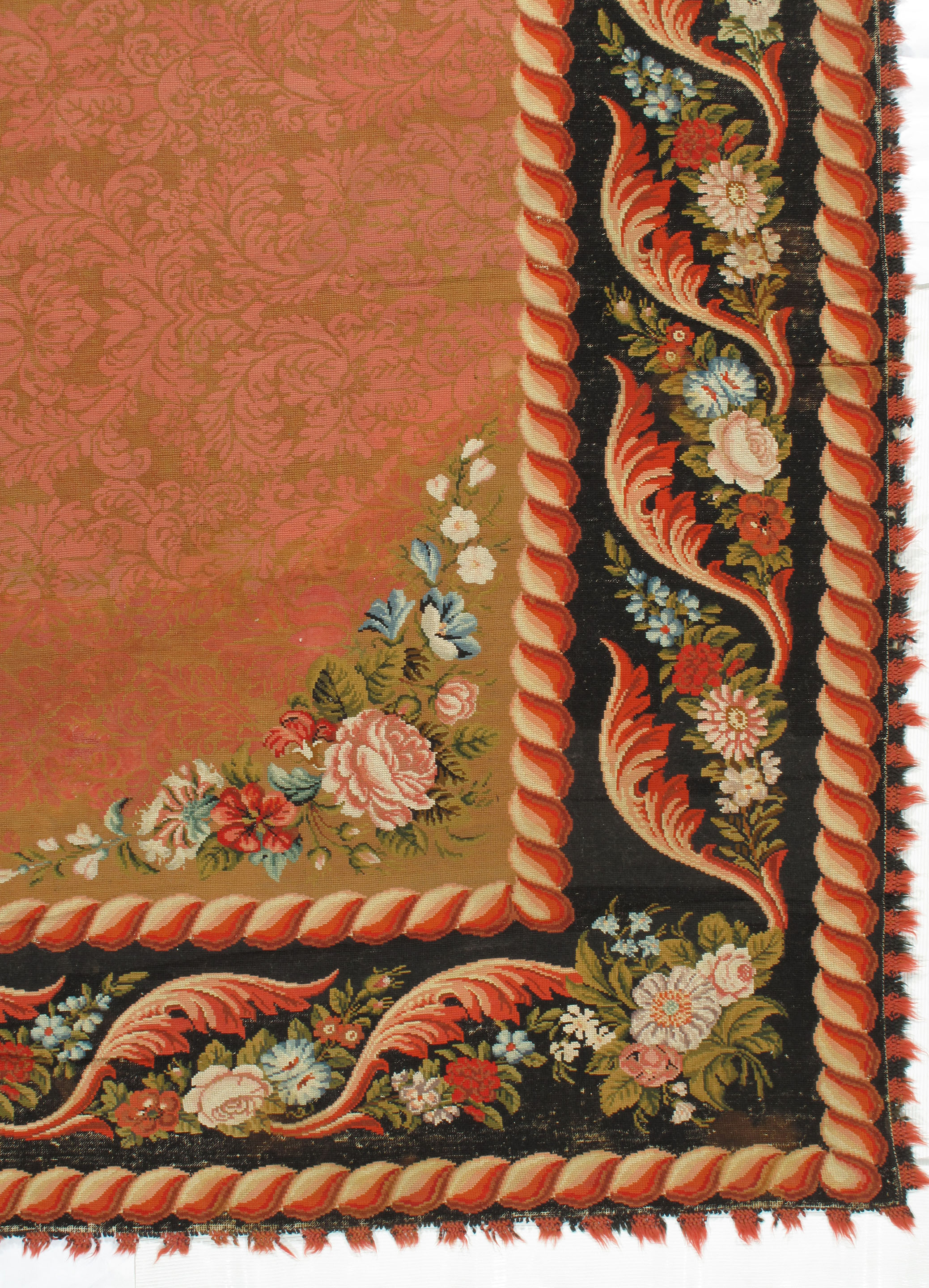 D263 - Oversize English Needlepoint Rug
11ft 06in X 20ft
Circa: Mid Victorian Period
Needlepoint Rugs
This is an exceptional Victorian English Needlepoint carpet. The damask field patterns of pink palmettes curving leaves and sprays repeat horizontally. The pattern is from Italian Renaissance velvets and is a most unusual departure from the common English needlepoint patterns. The field colors is also most unusual not the standard black. There are small corner pieces centered on large cabbage roses. The black ground border has just the right amount of corrosion to indicate the age of the piece and features flower sprays and three dimensional shaded acanthus leaves all in a slanted flowering pattern. The borders more clearly carry on the motif. The condition is good and the end tassels are intact a rare occurrence on a piece this age. This is not a rug for everybody. The unusual color scheme requires equally personnel furnishings particularly those with good scale qualities and definitely not brown. The format is perfect for a dining room although the needlepoint medium is more suited for a salon or drawing room with less moving of furniture.
Vacuum your rug frequently and use a vacuum which uses suction and does not have bristles. If possible, set vacuum to low power setting and vacuum the rug up and down and do not use a back-and-forth motion.
If possible, rotate the rug every few years to allow foot traffic to be spread evenly and shade the rug from direct sunlight to avoid fading in areas.
A rug pad is recommended on all surfaces to prevent slipping and stop marking if on floors with grooves or lines. Professional cleaning is recommended every two or three years.