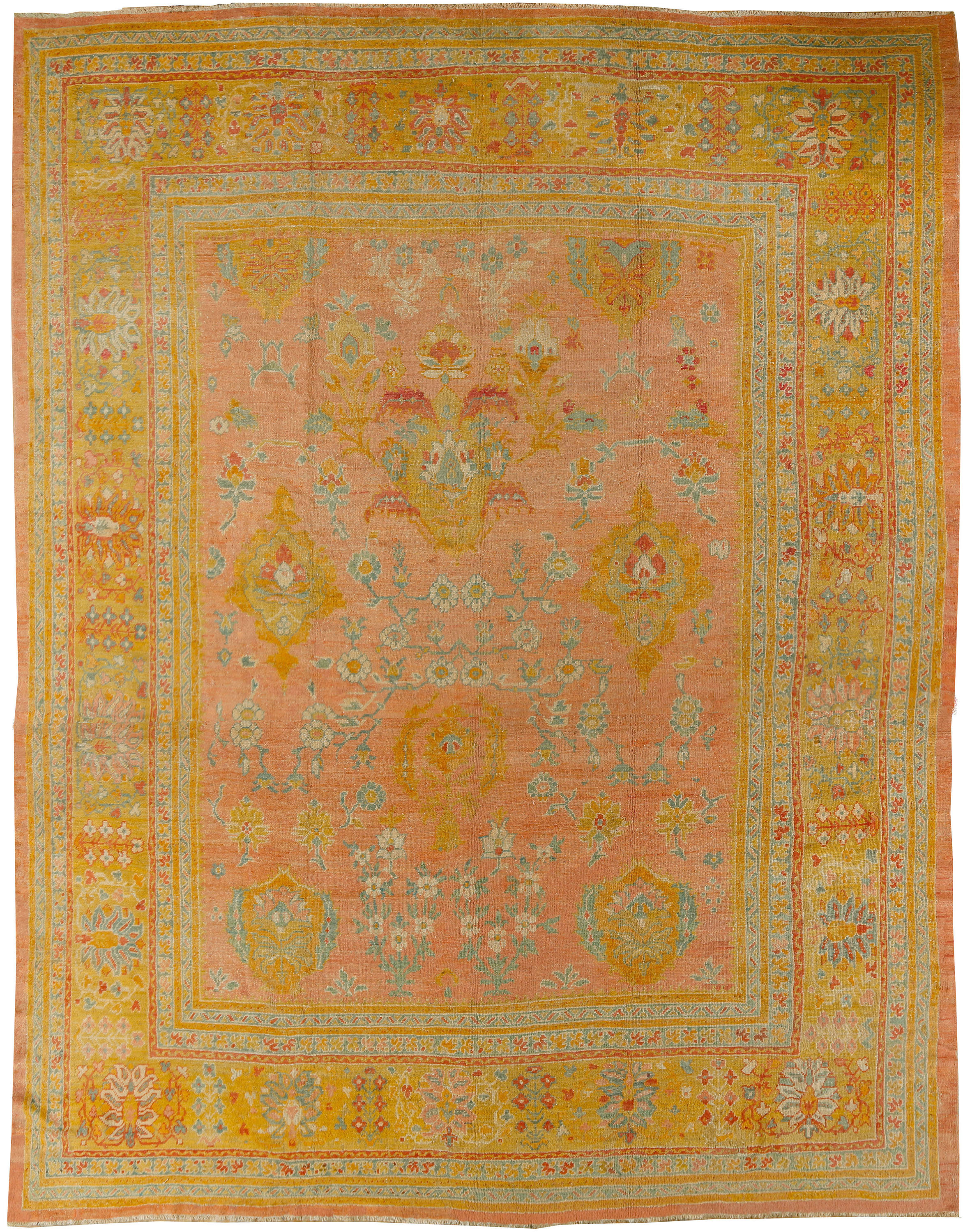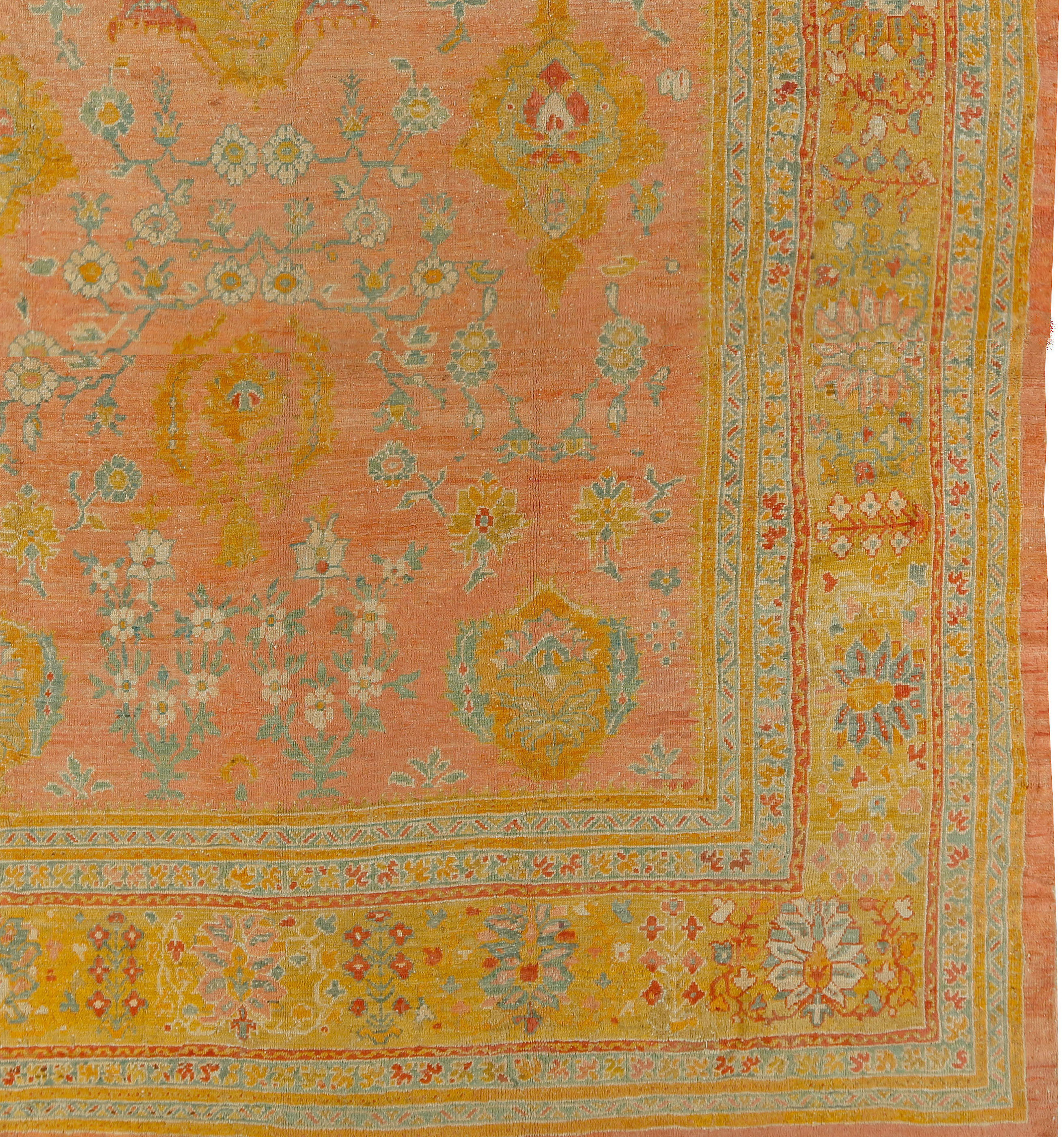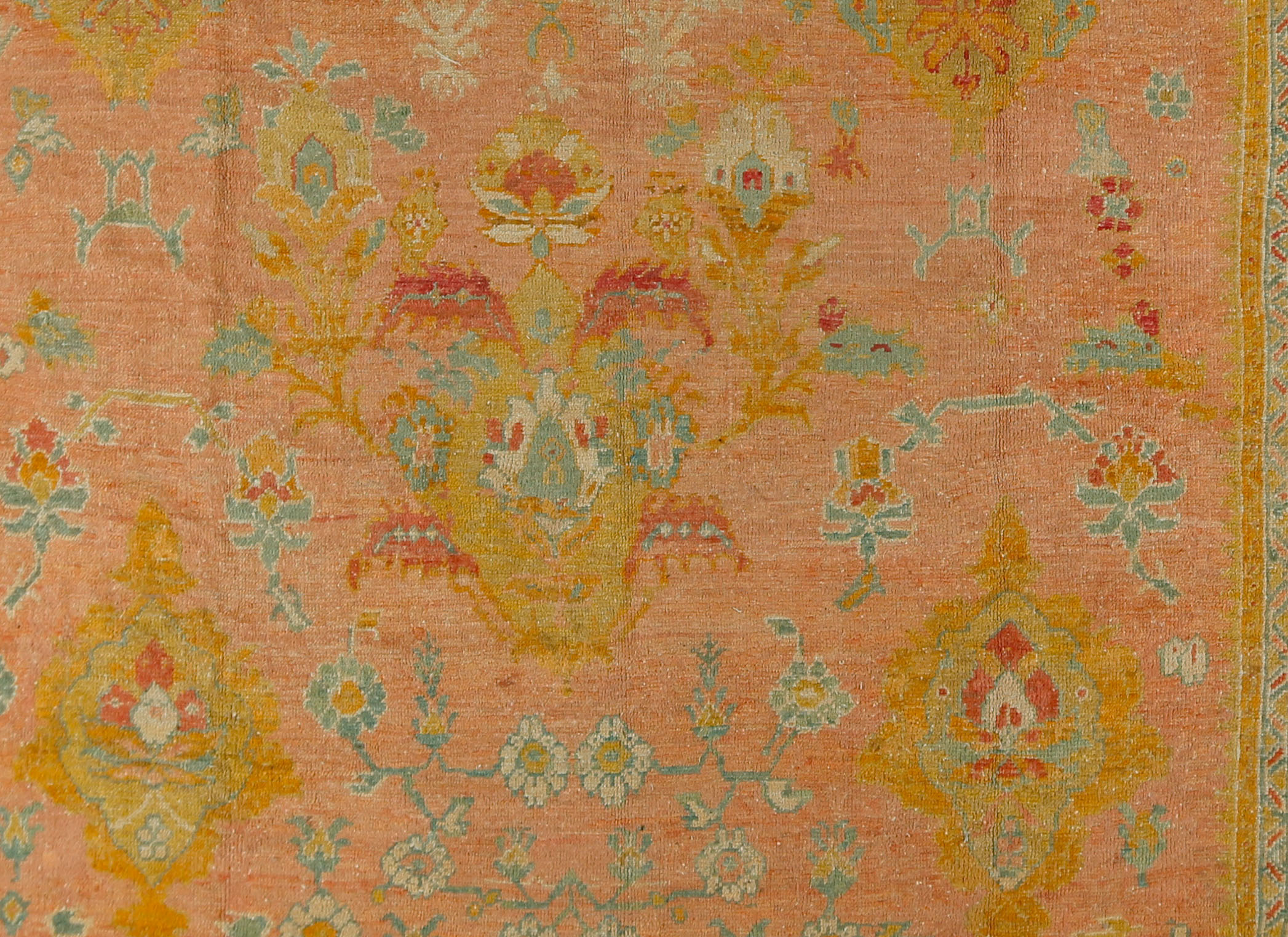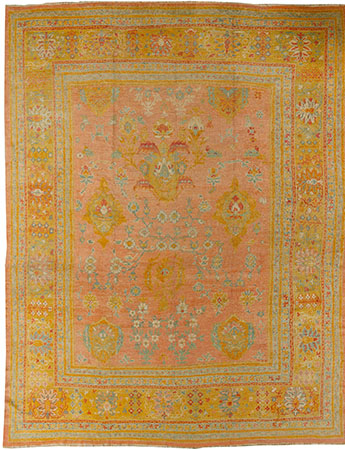 U-1170 - Oversize Antique Turkish Oushak Rug
13ft 08in X 17ft 08in
Oushak-Anatolian-Kars Rugs
Circa: 1900
The best modern Oushaks from western Turkey originate in the 1890 to 1910 period. Western importers, required soft tonalities, allover patterns and Persianate, but not truly Persian motives. During this era field colors hitherto unimagined became popular. In this large carpet the soft salmon ground displays various styles of lotus palmettes, curving lancet leaves, rosettes and angular stem sections. Accent colors include claret, ivory, light blue and a greenish yellow which reappears as the background of the main border in which larger, complex palmettes alternate with standing, tall multiply blossoming flowers. As with virtually all Oushak carpets of this era, the foundation is all wool, the weave is coarse and the pile is long. Modern design prizes Oushak carpets such as this attractive example for their elegant traditional designs well-spaced on unusually colored fields. Because Oushak carpets possess the rare combination of traditional without being fussy, referencing the past without being beholden to it, they have always been popular on both sides of the Atlantic. This elegant carpet brings a subtle and uncommon palette to any decorating situation. This carpet is particularly wide for its length and it was probably a special order for a particularly discerning client.
Vacuum your rug frequently and use a vacuum which uses suction and does not have bristles. If possible, set vacuum to low power setting and vacuum the rug up and down and do not use a back-and-forth motion.
If possible, rotate the rug every few years to allow foot traffic to be spread evenly and shade the rug from direct sunlight to avoid fading in areas.
A rug pad is recommended on all surfaces to prevent slipping and stop marking if on floors with grooves or lines. Professional cleaning is recommended every two or three years.