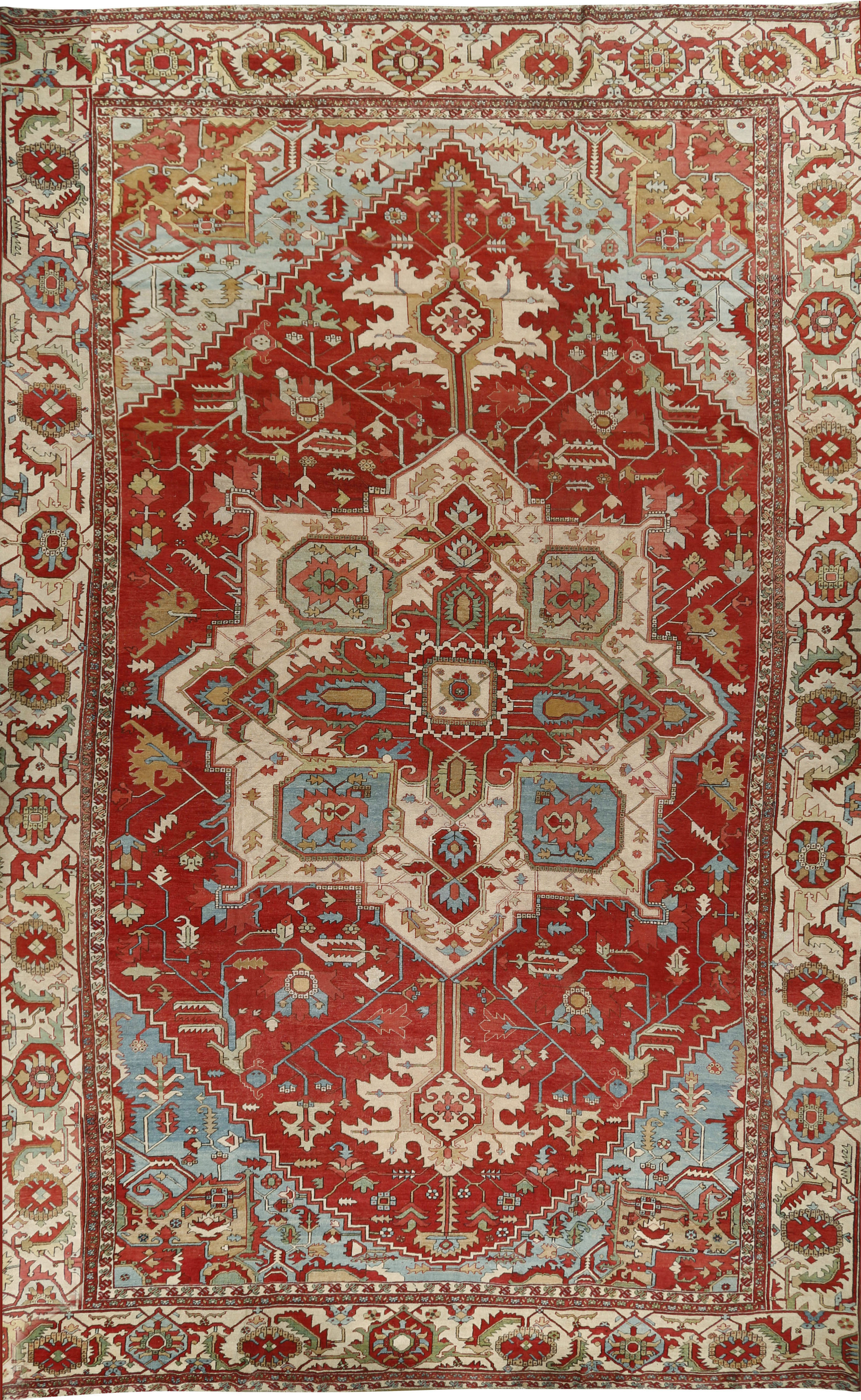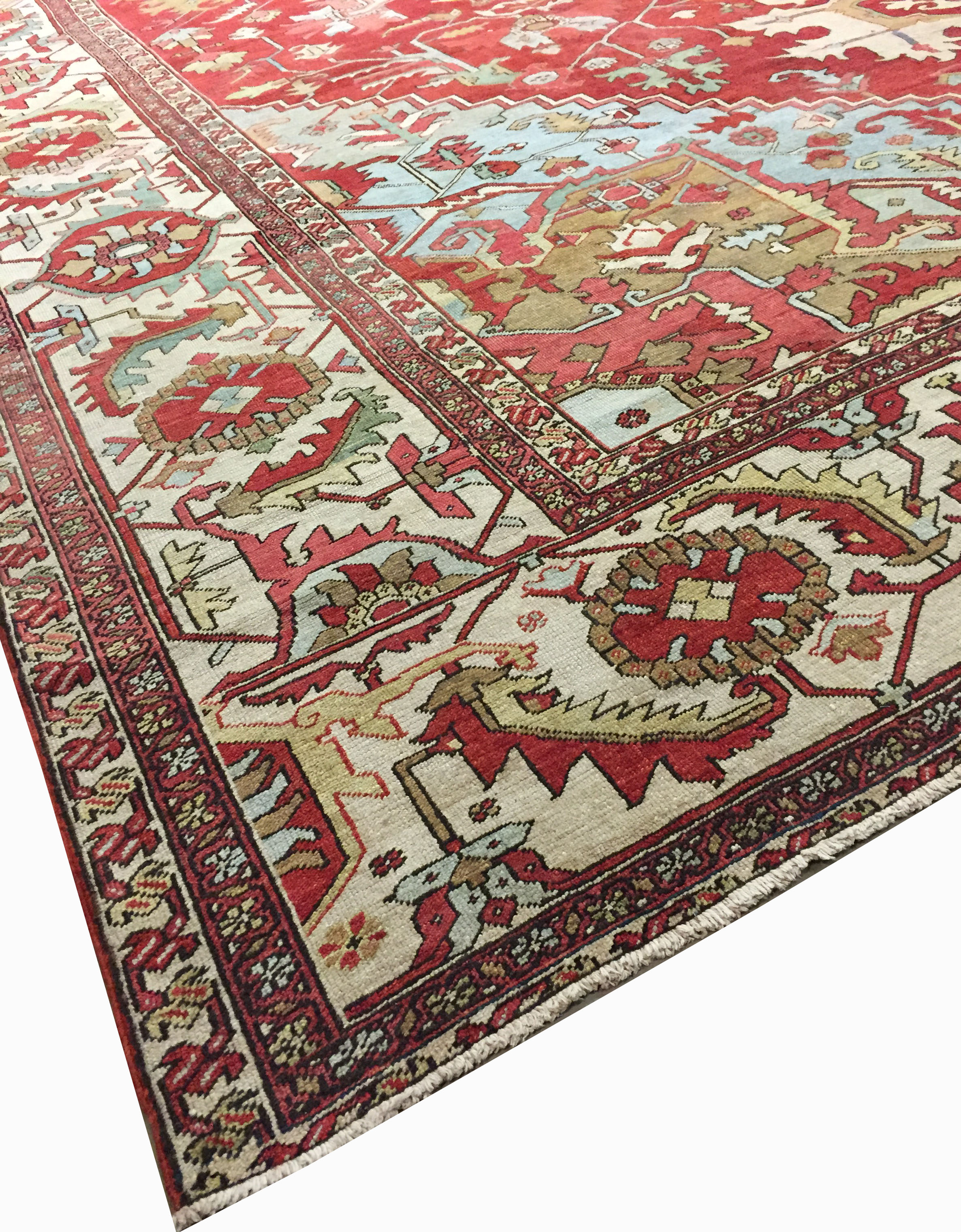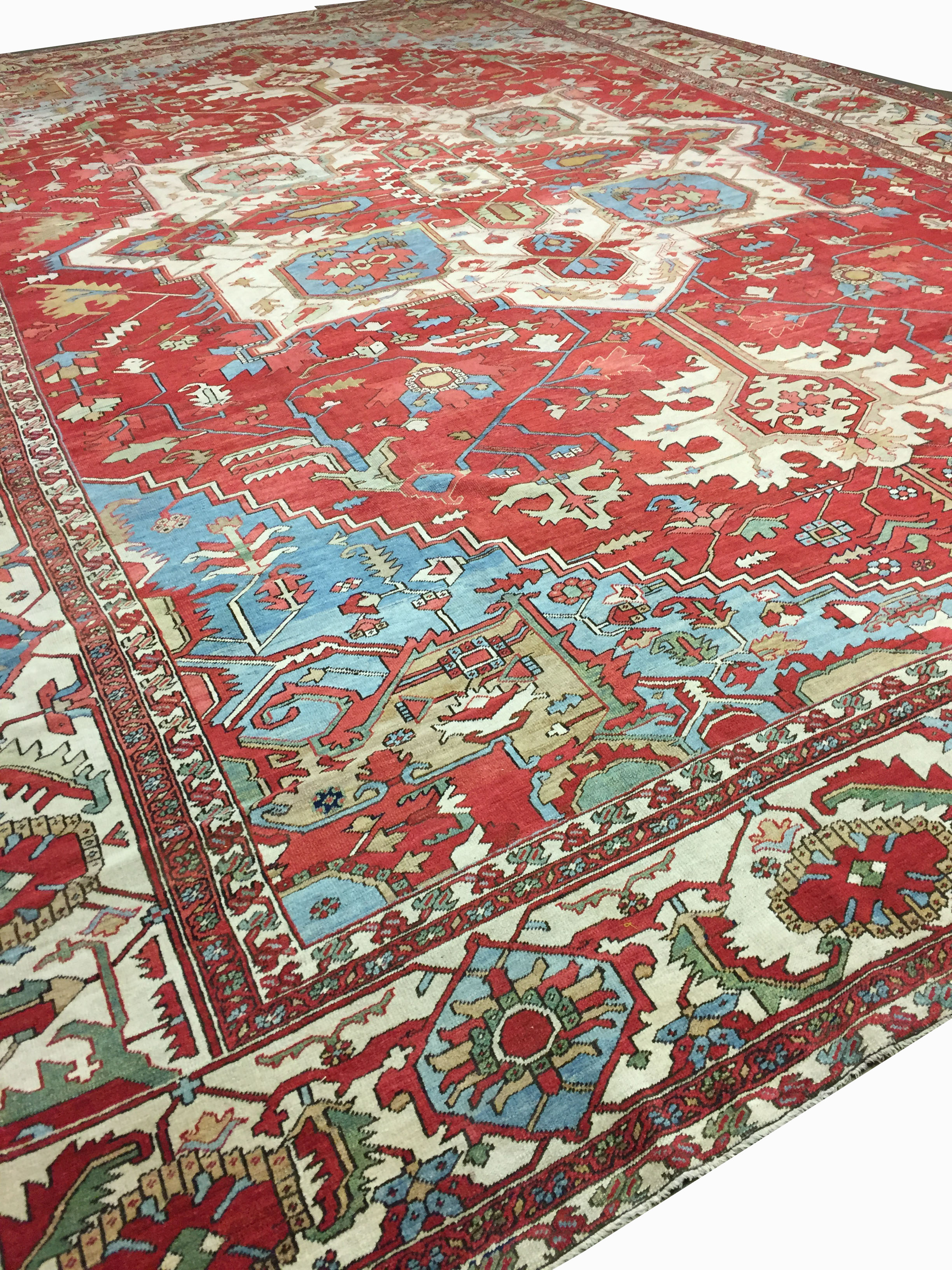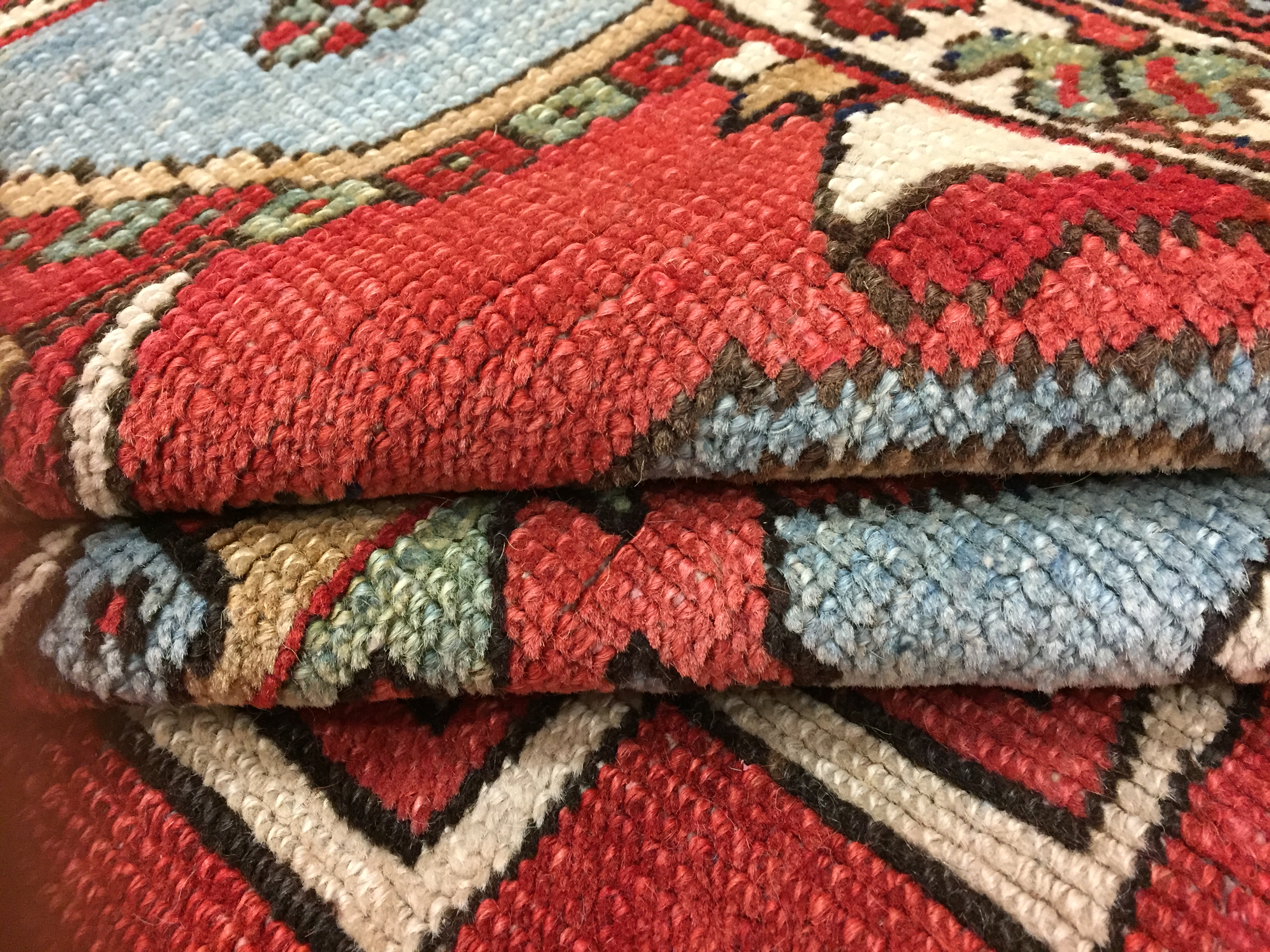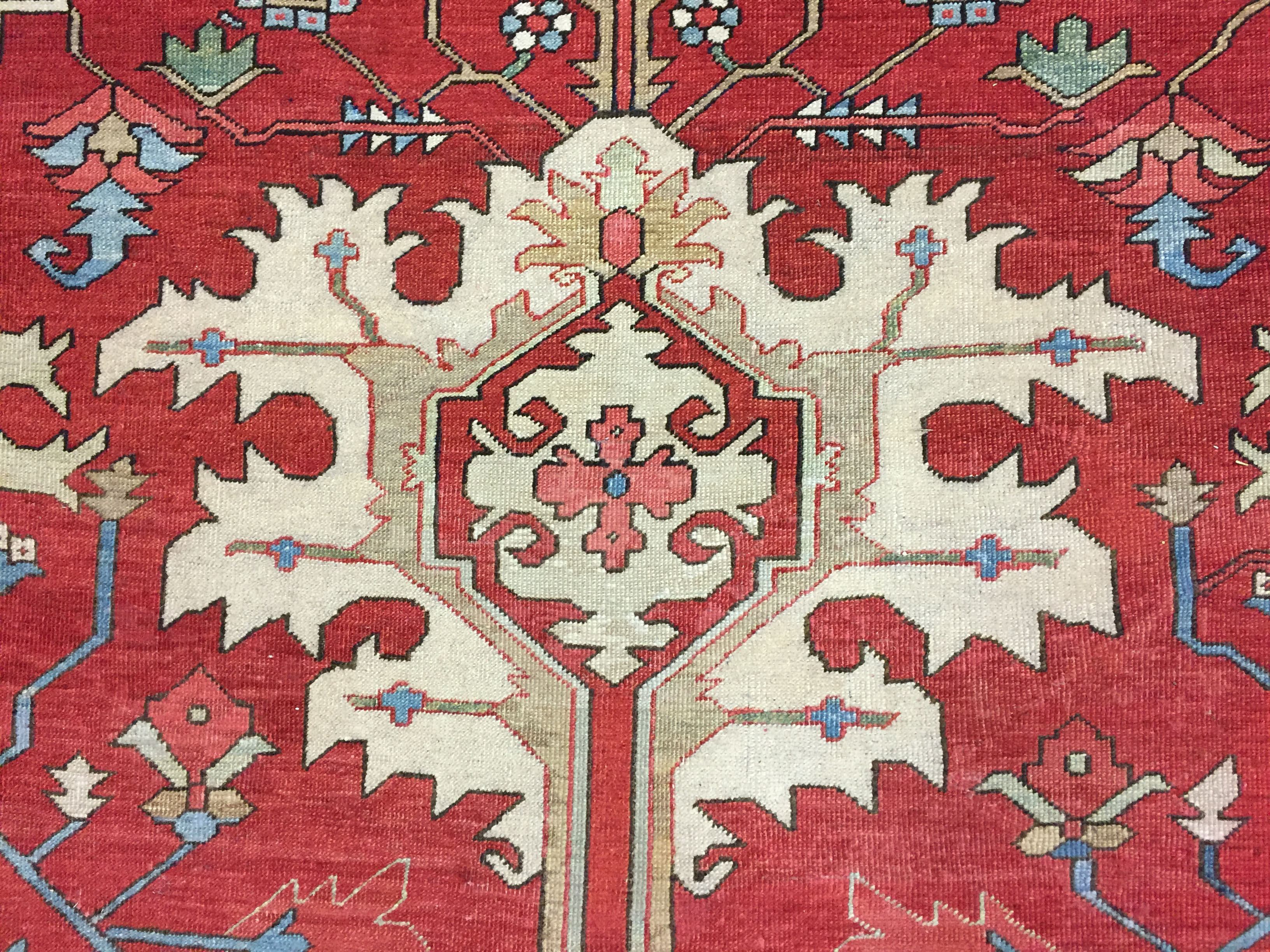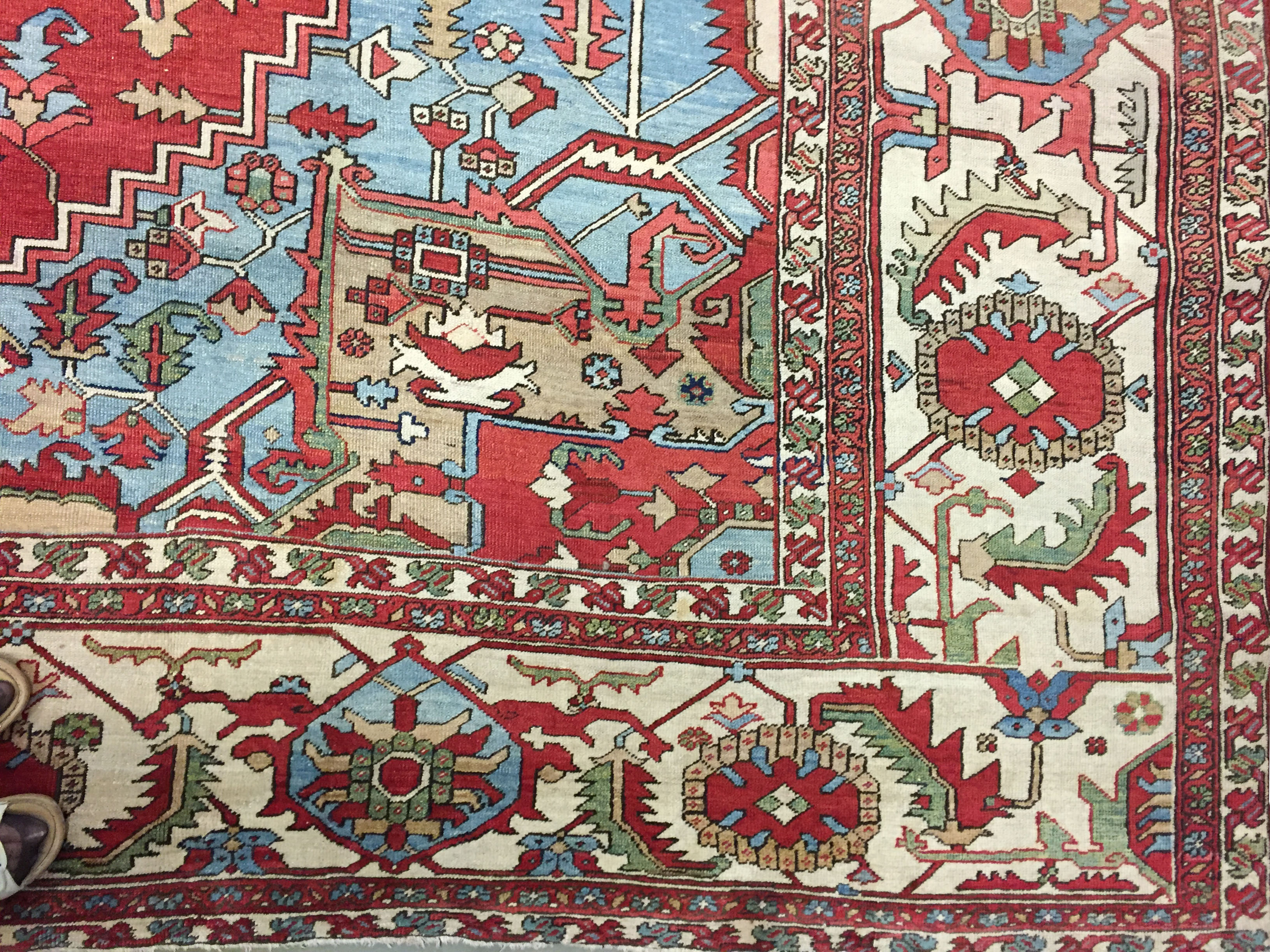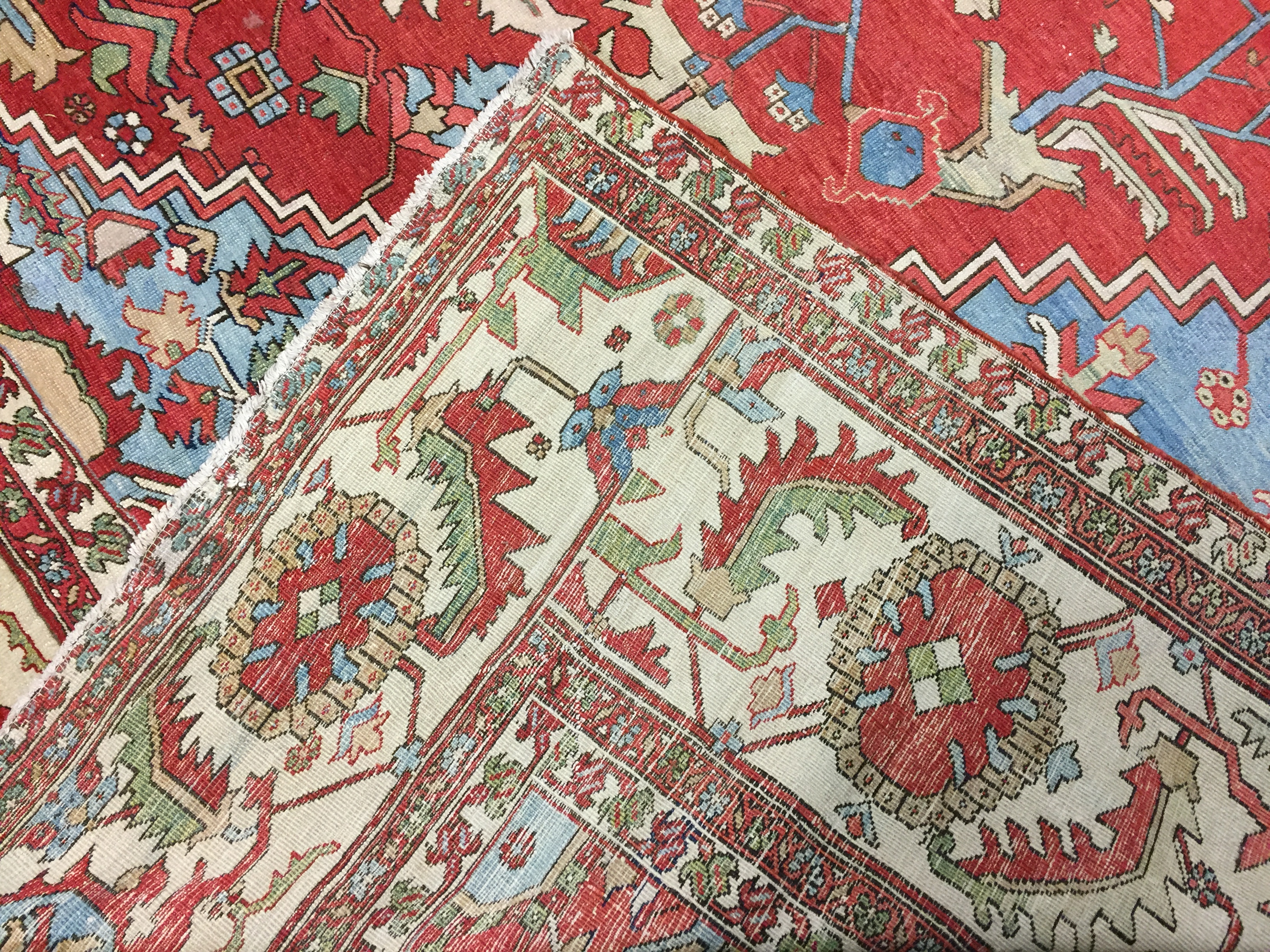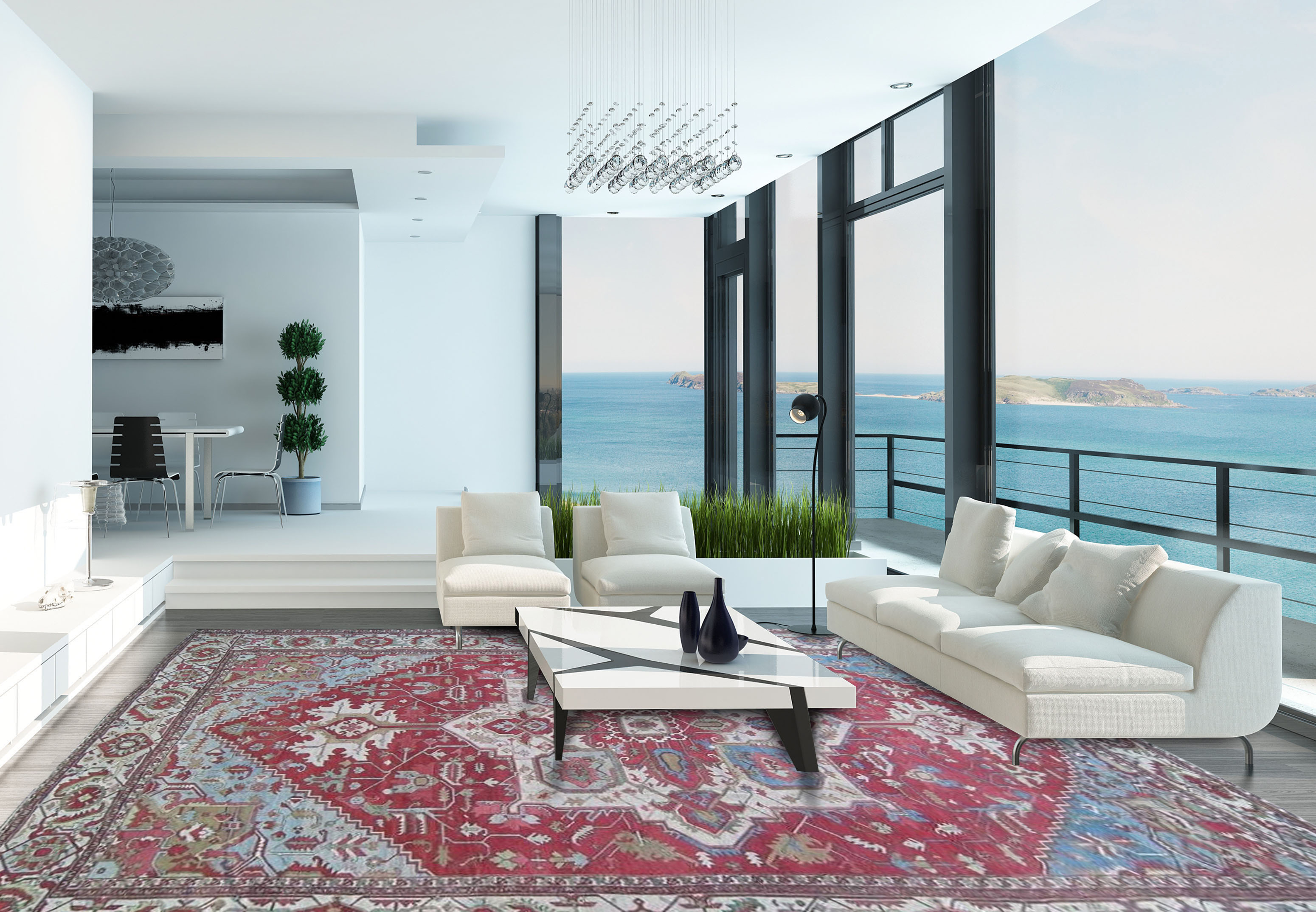 D348-CU-1341 - Oversize Antique Persian Heriz Serapi Rug
13ft 10in X 20ft 08in
Circa: 1890
Heriz-Serapi Rugs
Serapi carpets are a quality designation for Heriz pieces of a firmer weave, shorter pile and finer quality. There is no village of Serapi among the thirty-odd towns in the Heriz weaving district. Rather, Serapi quality carpets were made anywhere during the 1885 to 1910 period in the locale. The simplicity and striking character of these carpets, along with their basic two-dimensional flat patterning and primary colors has made then almost like room sized Kazaks and they have always been popular in the company of Caucasian scatter rugs. The overall tonality of this highly decorative carpet instead verges on the neutral and as a result it works in almost any furnishing context.
Vacuum your rug frequently and use a vacuum which uses suction and does not have bristles. If possible, set vacuum to low power setting and vacuum the rug up and down and do not use a back-and-forth motion.
If possible, rotate the rug every few years to allow foot traffic to be spread evenly and shade the rug from direct sunlight to avoid fading in areas.
A rug pad is recommended on all surfaces to prevent slipping and stop marking if on floors with grooves or lines. Professional cleaning is recommended every two or three years.