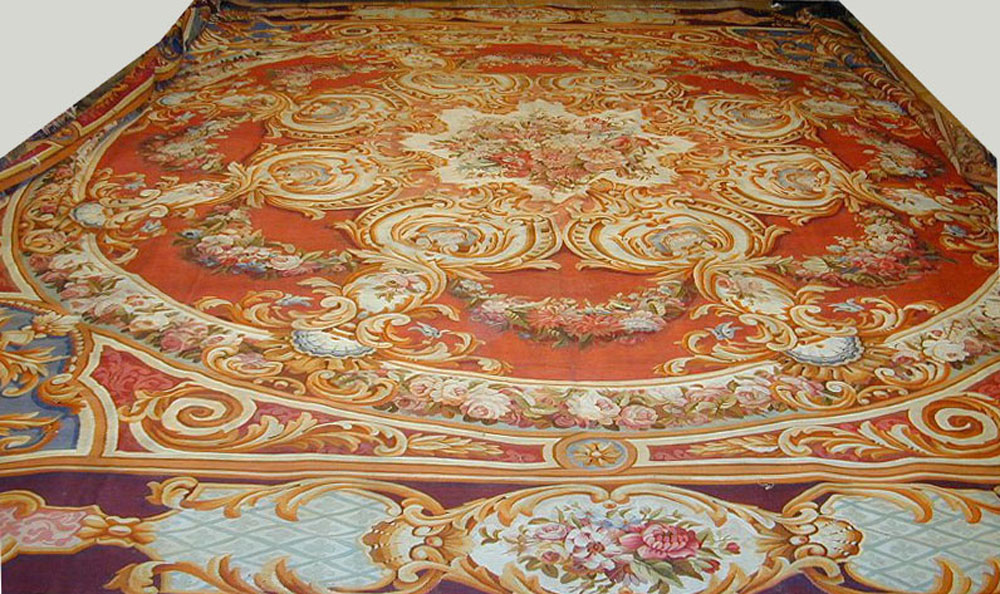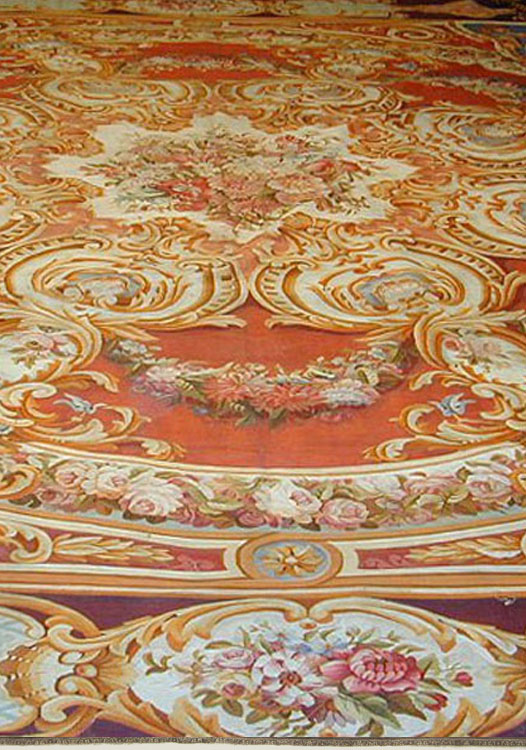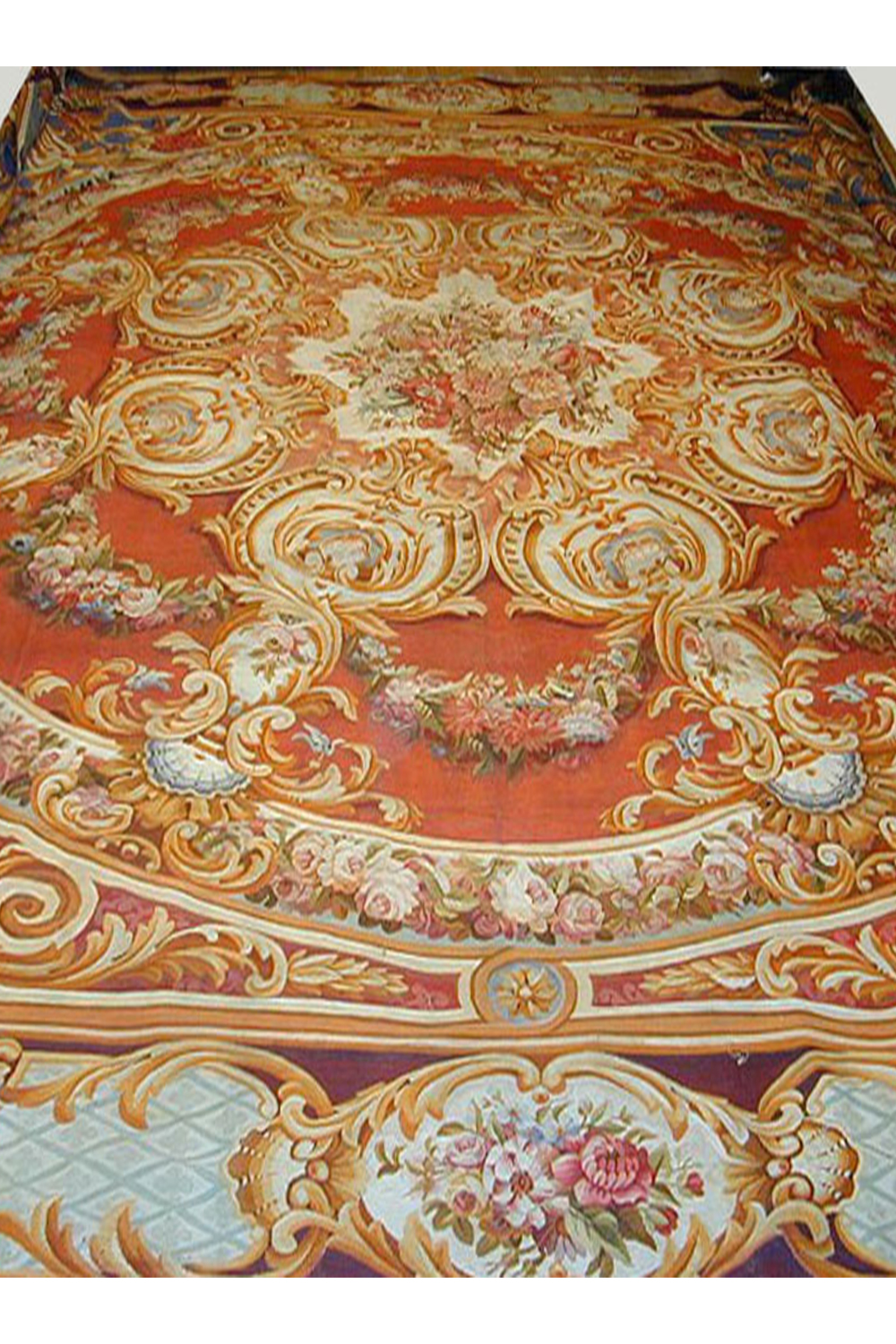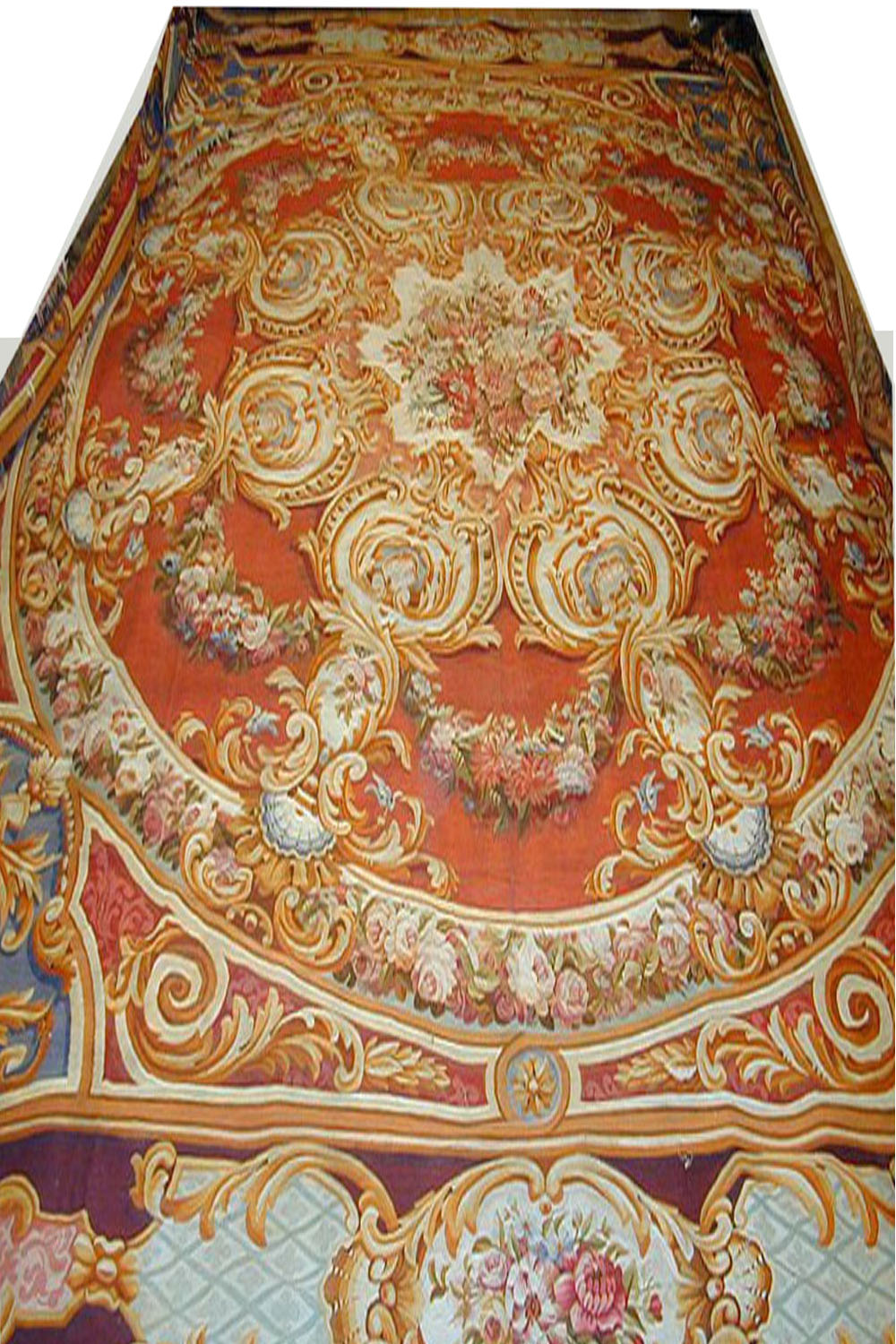 D349 - Oversize Antique French Aubusson Rug
15ft 05in X 18ft
Circa: 1880
Aubusson-Savonnerie Rugs
The Aubusson carpets of the second Empire period are often more elaborate and accomplished than their 18th century predecessors. The richness and complexity of ornaments is almost indescribable. The field here is strong rust nearly red and the border is dark blue. The ivory bouquet sub medallion is ringed by eight oval panels formed by three dimensional rococo shells. In turn this is tied to circular bands of violets and a rose chain. Complex floral swag garlands nearly cover the red spaces between medium blue spandrels with huge scrolls transition to the over scale bouquets latticed pendants and corners. Unlike the more subdued Aubusson carpets appropriate for a bedroom or boudoir. This extremely bold carpet requires visually strong and colorful furniture and secondary objects. This rug dominates a room and is not a recessive element in a decorative scheme. The strong colors allow it to be used effectively with more modern furnishings as a magnificent accent.
Vacuum your rug frequently and use a vacuum which uses suction and does not have bristles. If possible, set vacuum to low power setting and vacuum the rug up and down and do not use a back-and-forth motion.
If possible, rotate the rug every few years to allow foot traffic to be spread evenly and shade the rug from direct sunlight to avoid fading in areas.
A rug pad is recommended on all surfaces to prevent slipping and stop marking if on floors with grooves or lines. Professional cleaning is recommended every two or three years.