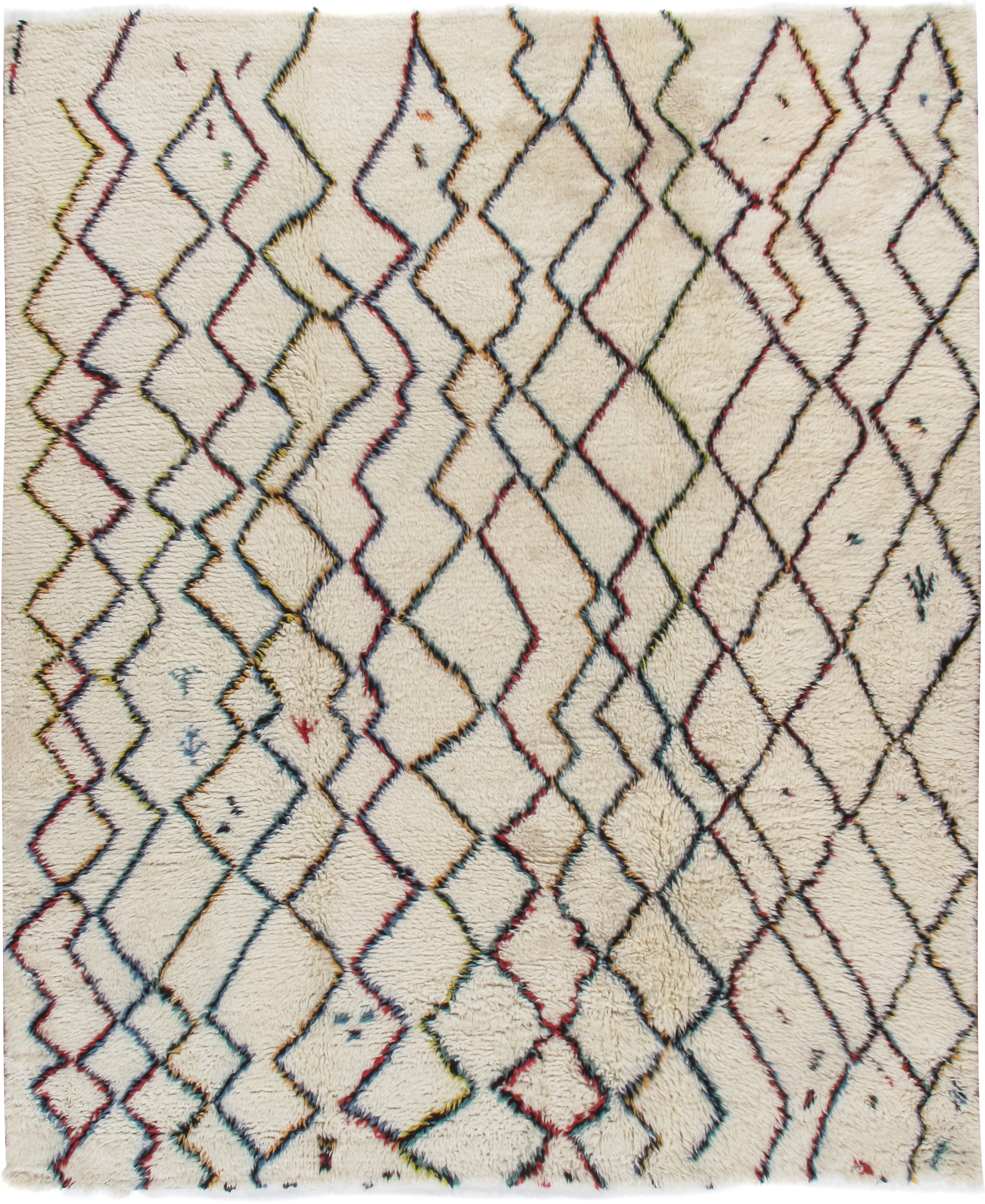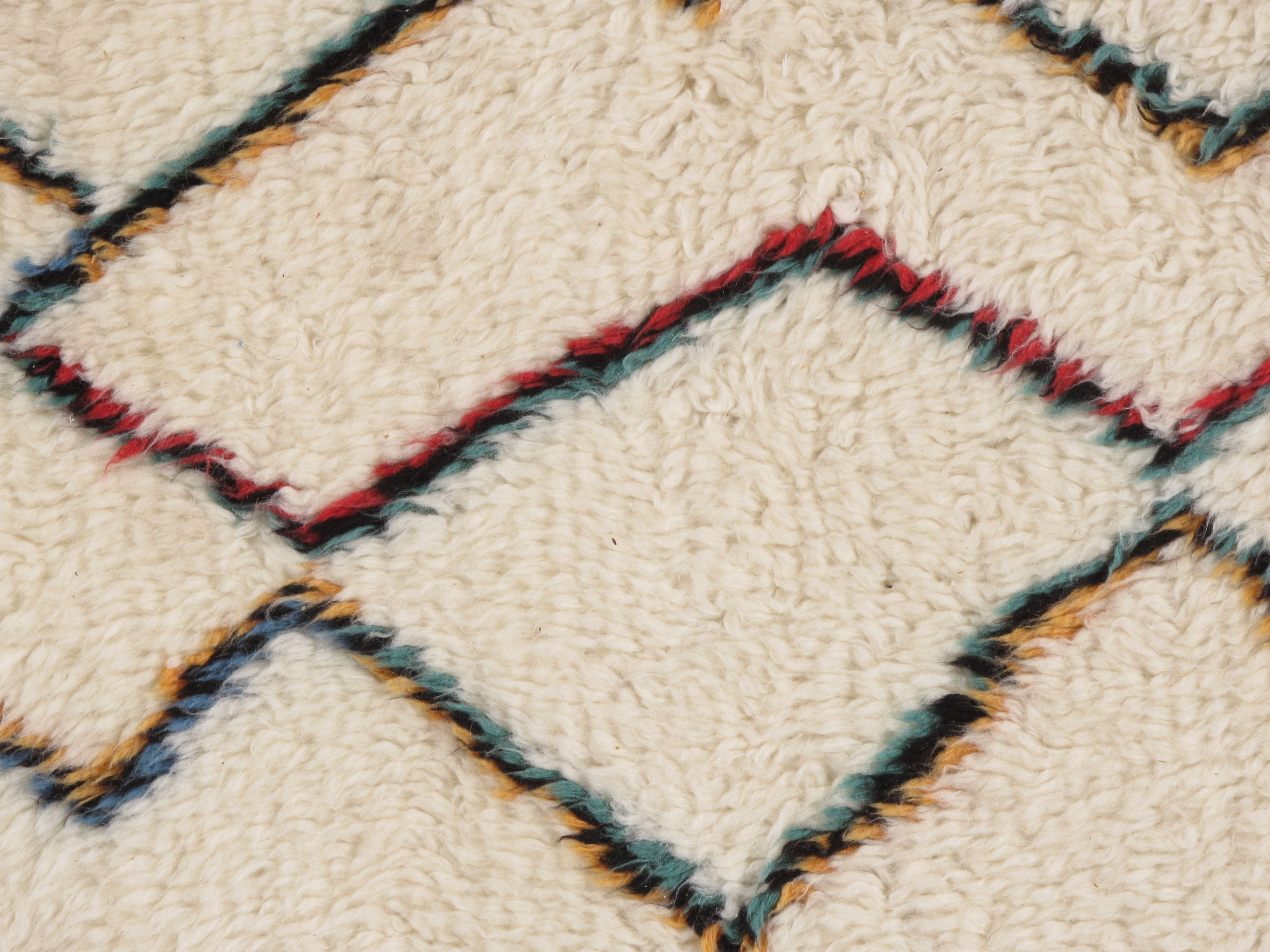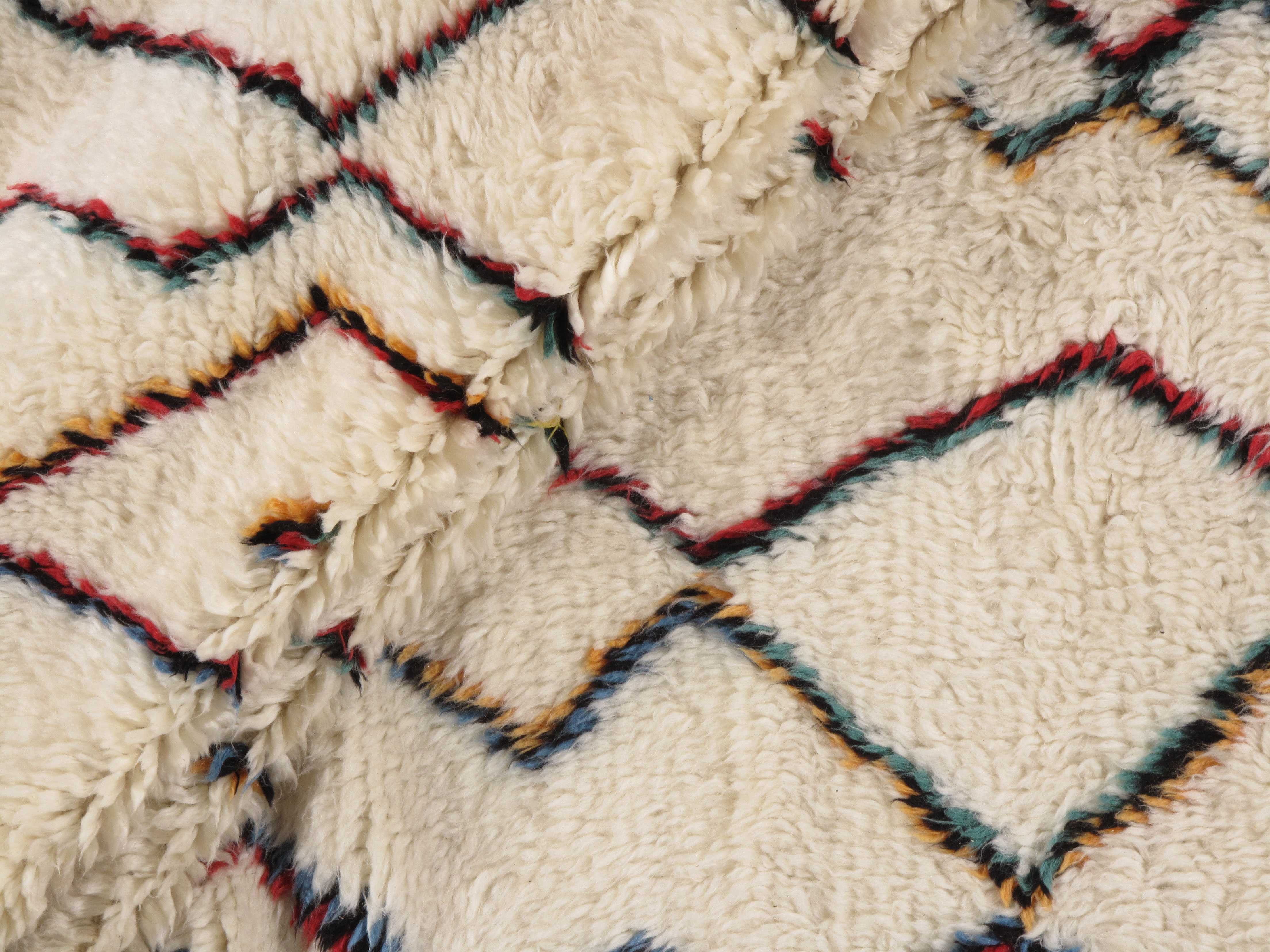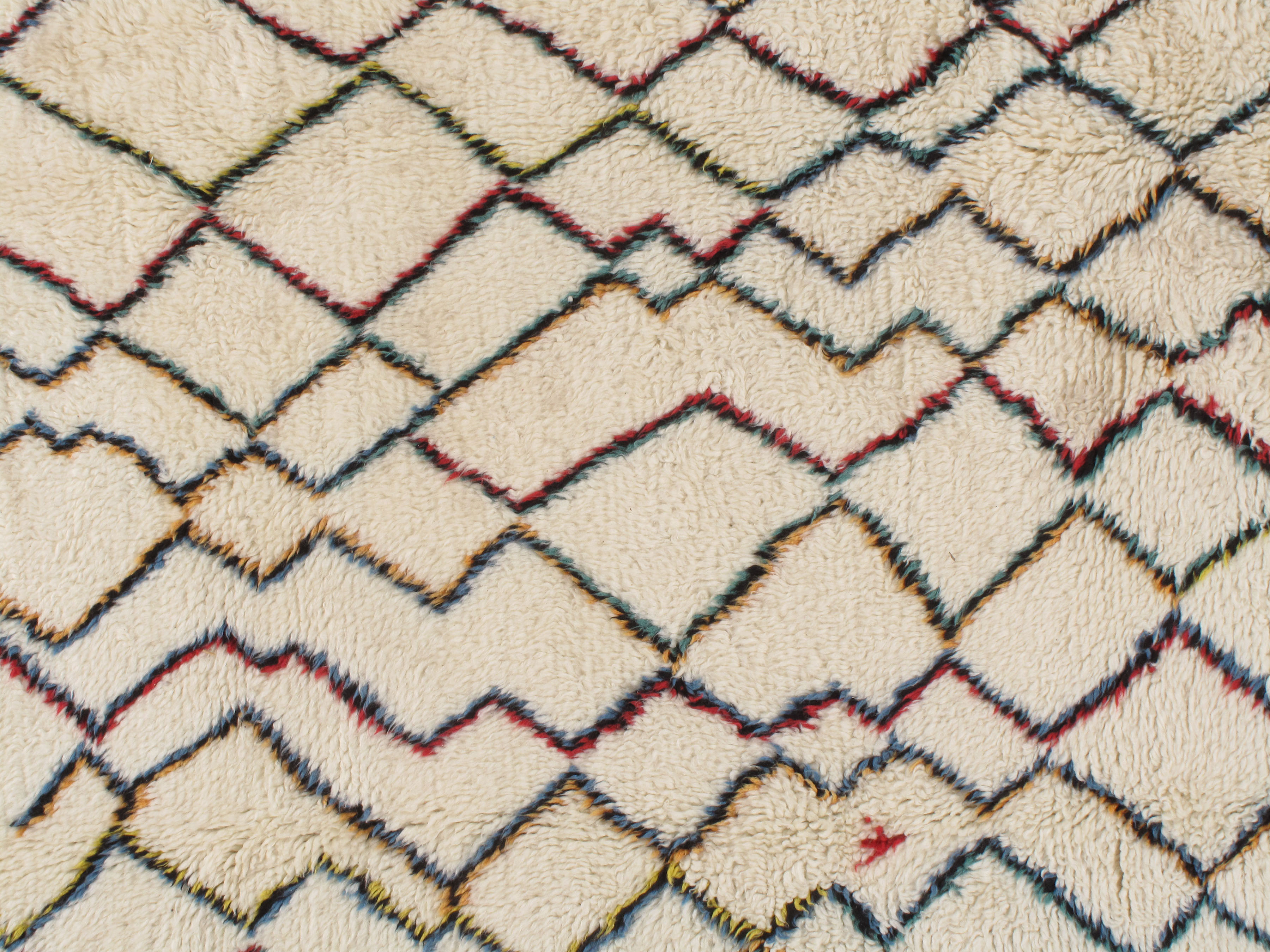 N-3517 - Moroccan Style Fluffy Rug Multi
8ft 08in X 9ft 10in
Circa: New
Moroccan Fluffy Collection
Moroccan and Moroccan-style carpets are having a day, with their directness, lack of fussiness and stripped-down palettes working with modern decors. This piece continues this stylistic trend. We call this our Organic Line because from sheep to rug, all the processes are organic and natural. The sheep are hand sheared and the wool is separated initially by color into beiges, creams, taupes and various shades of brown. All the wool yarn in our organic line is handspun by locals, both for the pile and for the weft. The various shades are then compared and selected for the weavers to work. This carpet, and our entire Organic line, is woven in India. The pile is shorter and more closely compacted than on the vintage Moroccan prototypes. Informality is the stylistic key here. The incomplete lattice lets the owner complete it in the imagination.
Vacuum your rug frequently and use a vacuum which uses suction and does not have bristles. If possible, set vacuum to low power setting and vacuum the rug up and down and do not use a back-and-forth motion.
If possible, rotate the rug every few years to allow foot traffic to be spread evenly and shade the rug from direct sunlight to avoid fading in areas.
A rug pad is recommended on all surfaces to prevent slipping and stop marking if on floors with grooves or lines. Professional cleaning is recommended every two or three years.