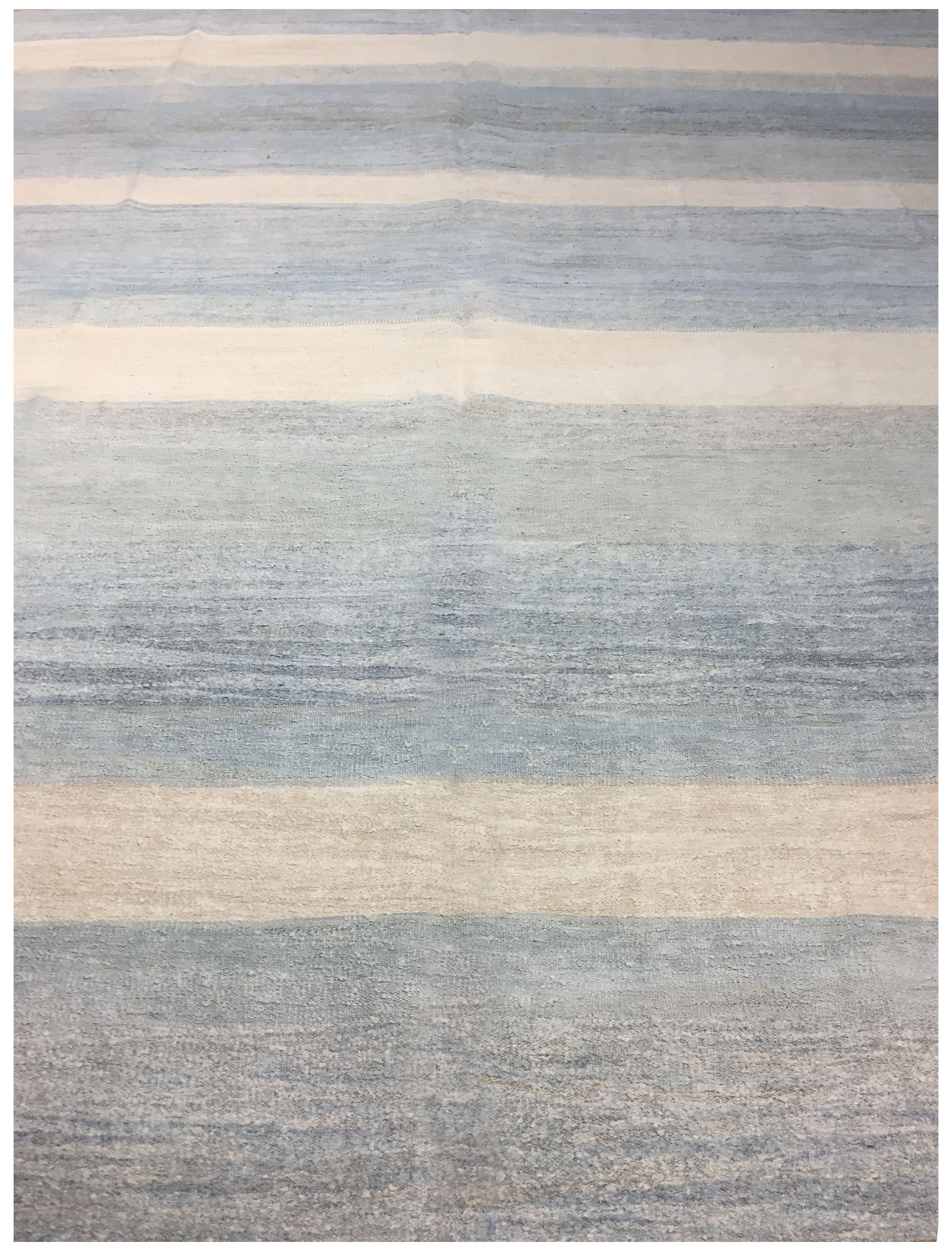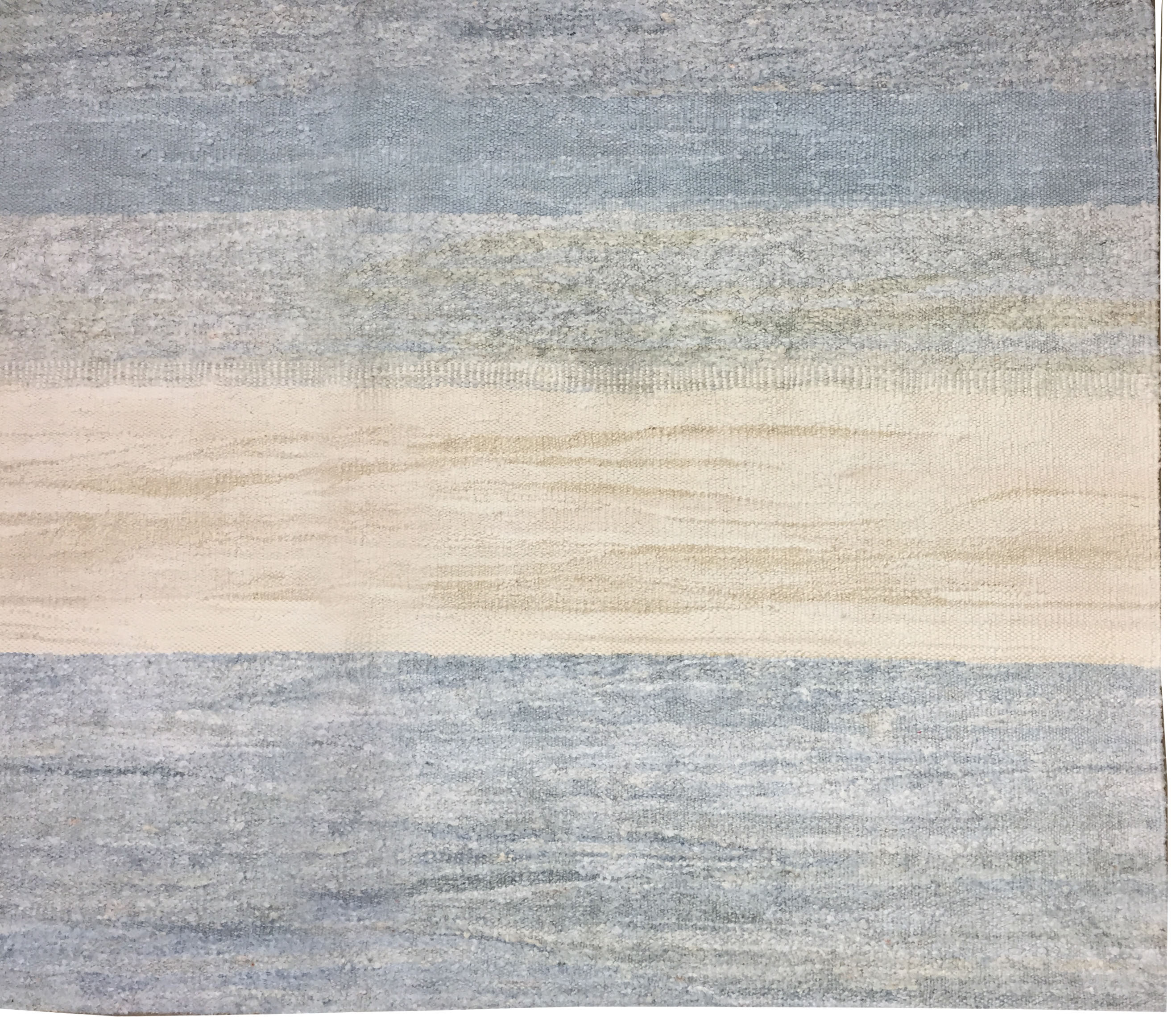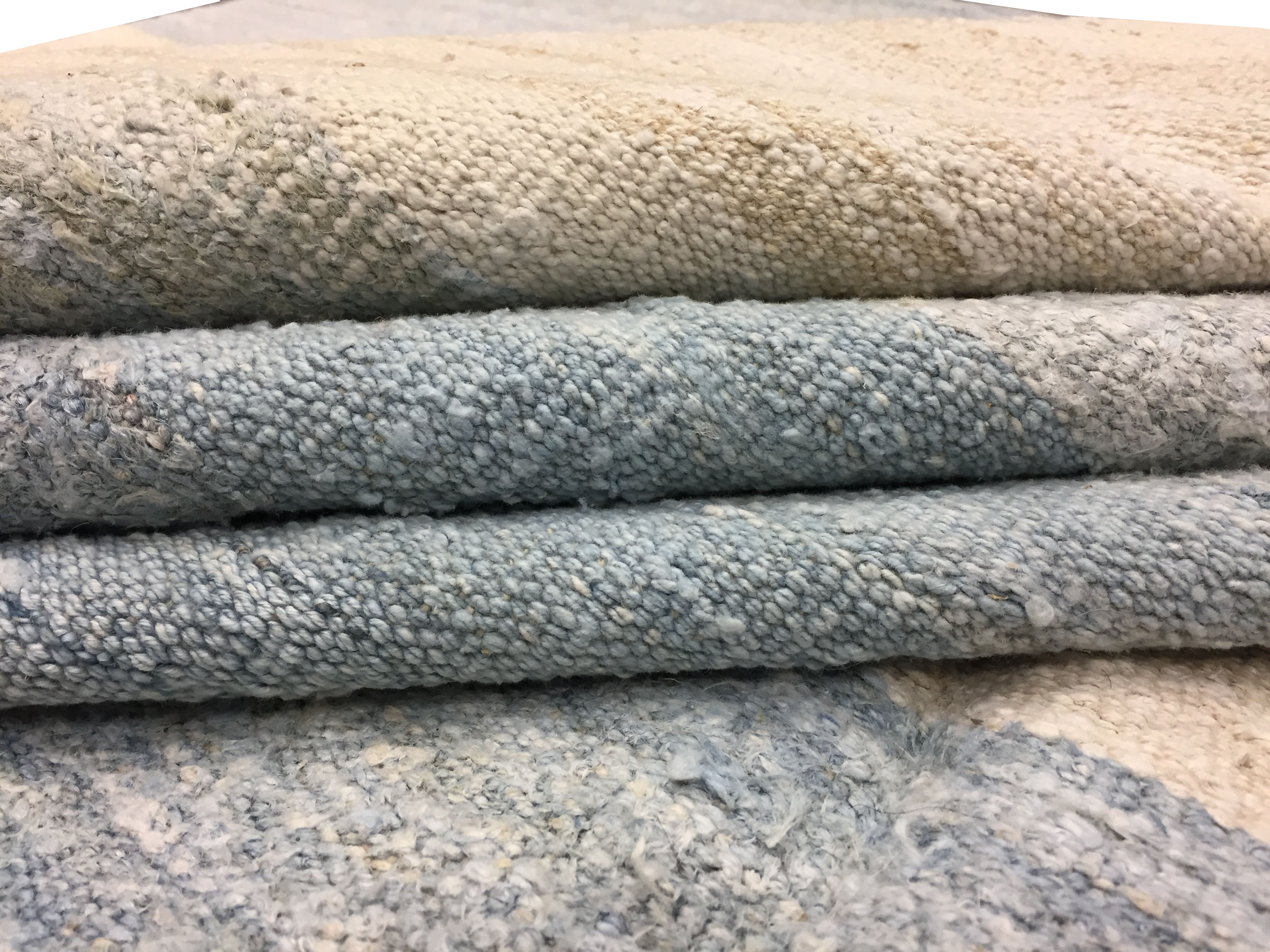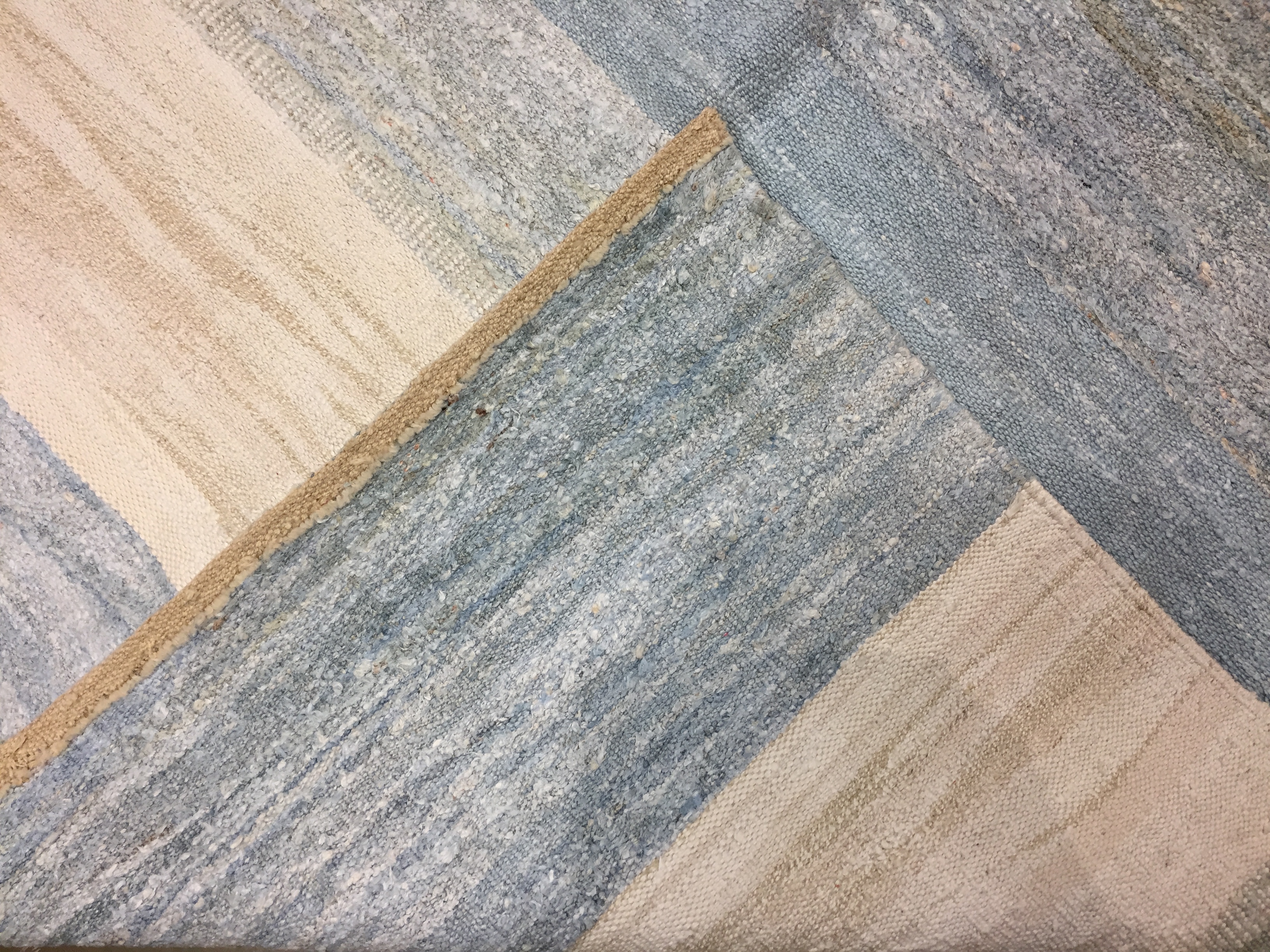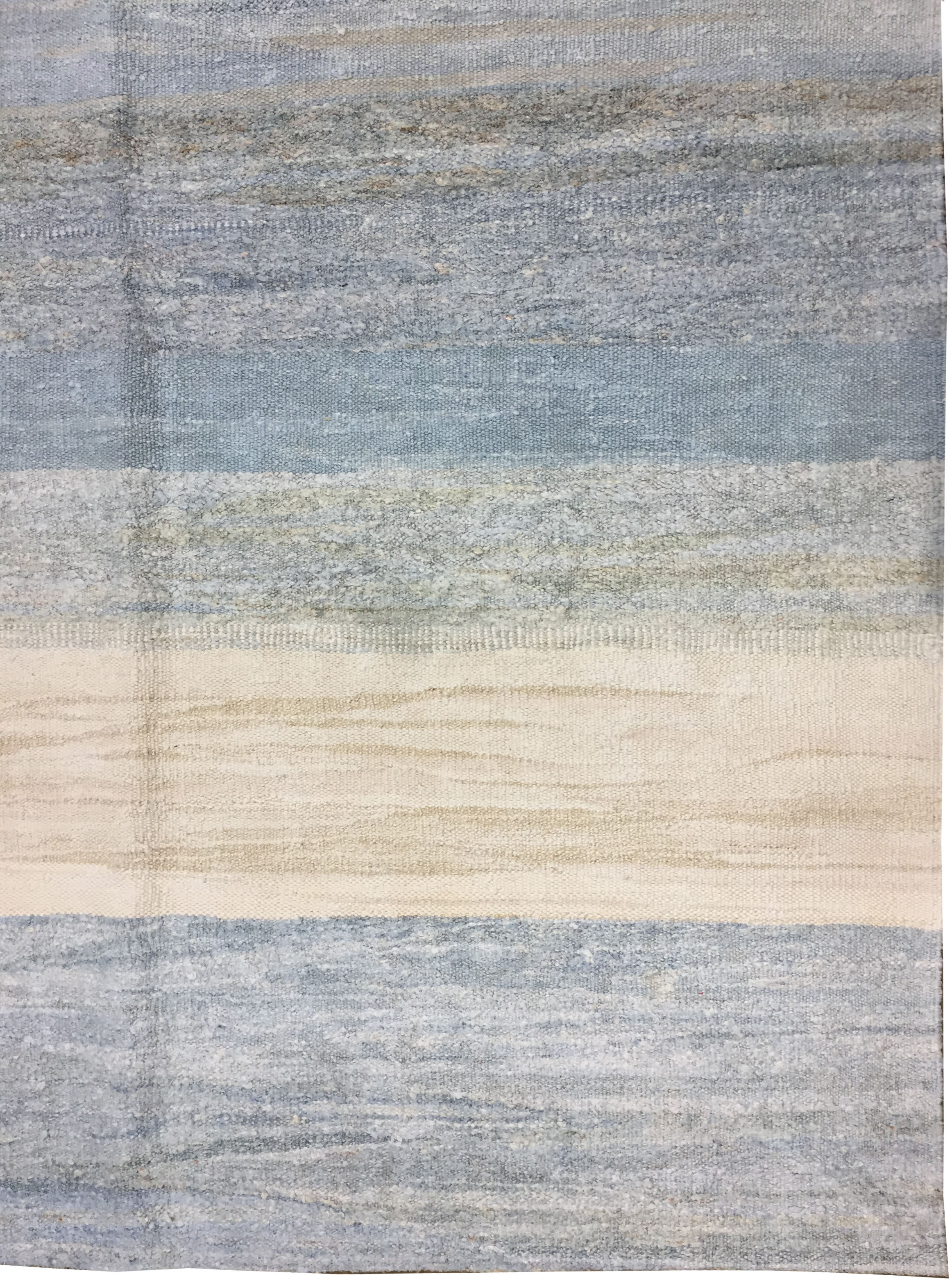 N-3741 - Modern Turkish Flat Weave Hemp Rug
9ft 11in X 13ft 07in
Flatweave Contemporary Collection
Circa: New
This is a new line fashioned from old materials. Vintage hemp flatweaves are unraveled to provide yarn which is re-spun into sturdy yarns and then dyed in the light tones currently fashionable. Because the original flatweaves are in compromised condition, the available yarns are irregular in length and texture. This results in pleasing irregularities throughout each piece. No two carpets are the same. The wefts stop and start, wedge in or expand out, and there is abrash (color change) within each tonal band. The warps are wool or hemp. The weave is a simple tabby or plain weave. The patterns are all bands of varying width, but each color goes the width of the rug. There are no borders. The texture is robustly coarse and firm, and a good pad is recommended. They are cool to the touch and slightly bristle-y, perfect in place of dhurries for beach houses or other informal settings. They will also work well in contempo contexts. These hemp carpets are easy to clean and are naturally moth resistant. They come in slightly long carpet formats, six feet by ten and over.
Vacuum your rug frequently and use a vacuum which uses suction and does not have bristles. If possible, set vacuum to low power setting and vacuum the rug up and down and do not use a back-and-forth motion.
If possible, rotate the rug every few years to allow foot traffic to be spread evenly and shade the rug from direct sunlight to avoid fading in areas.
A rug pad is recommended on all surfaces to prevent slipping and stop marking if on floors with grooves or lines. Professional cleaning is recommended every two or three years.