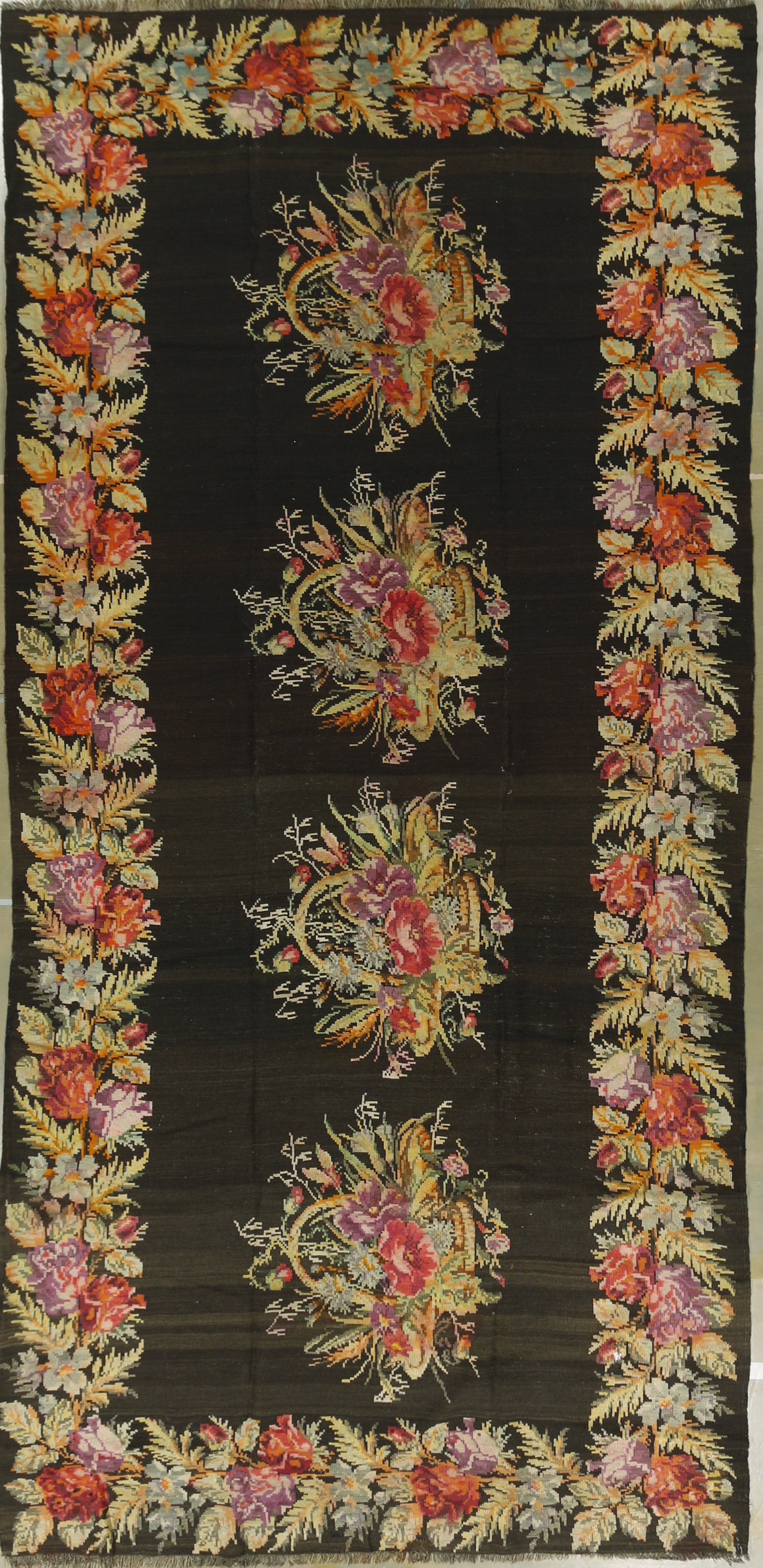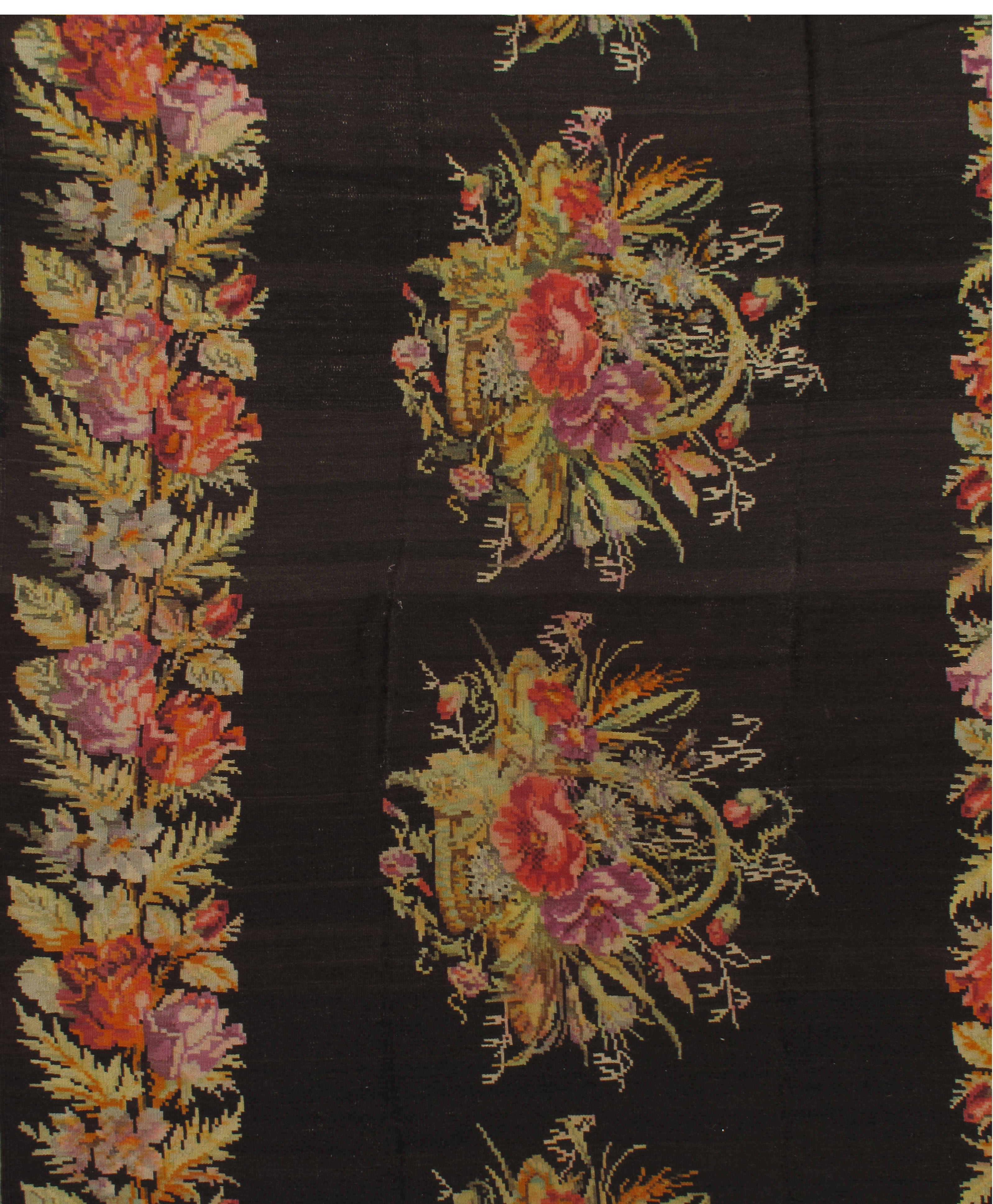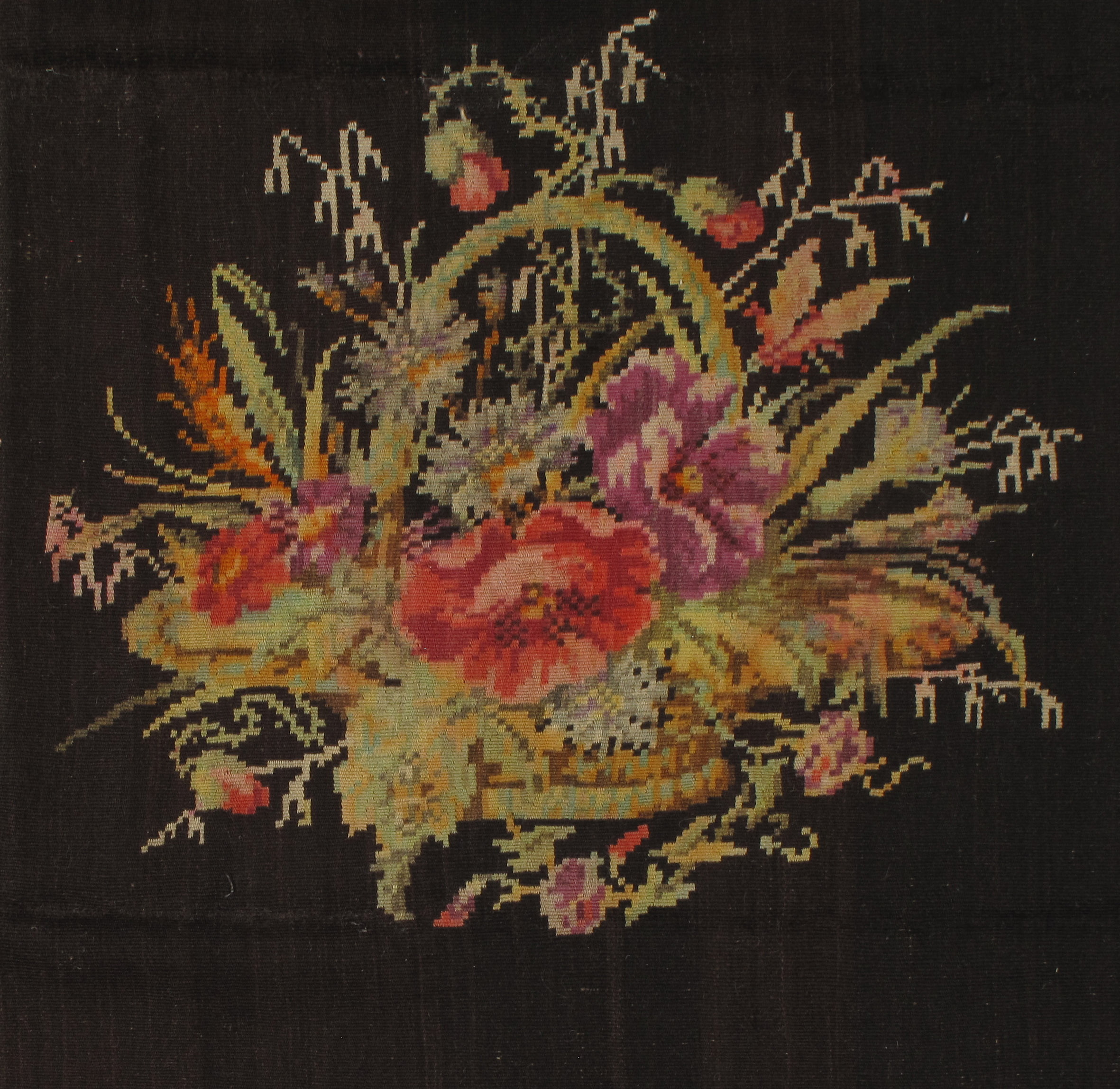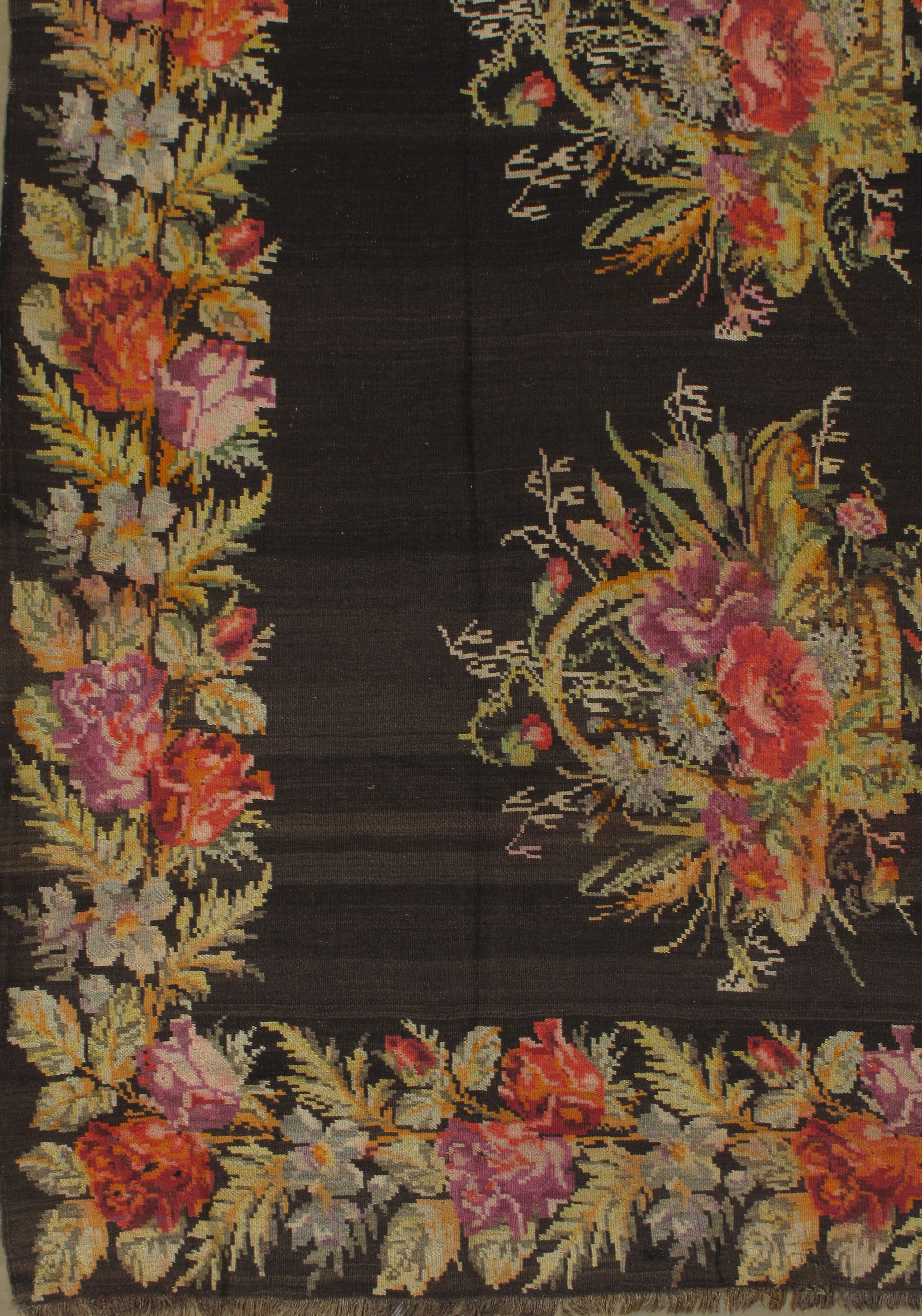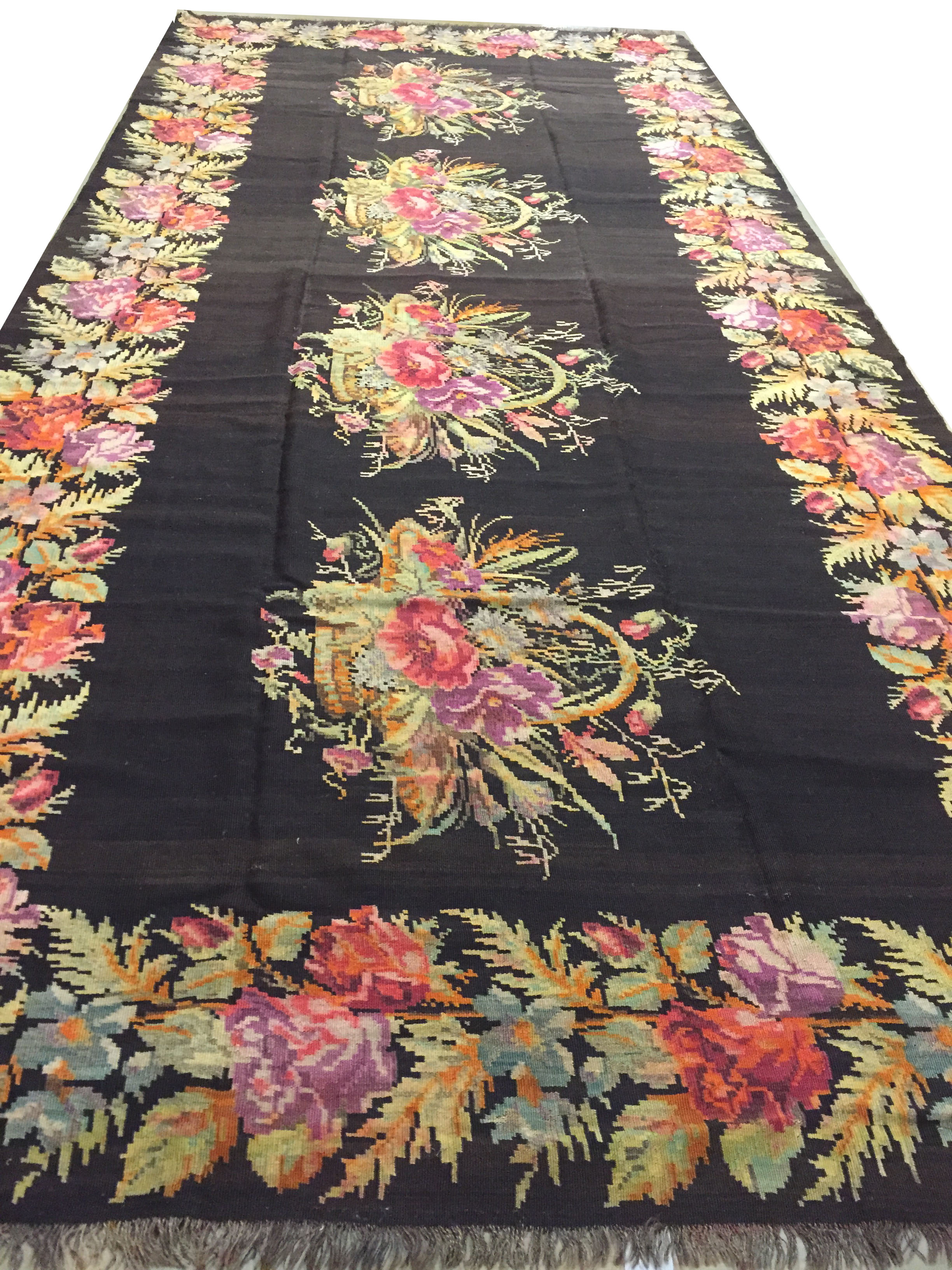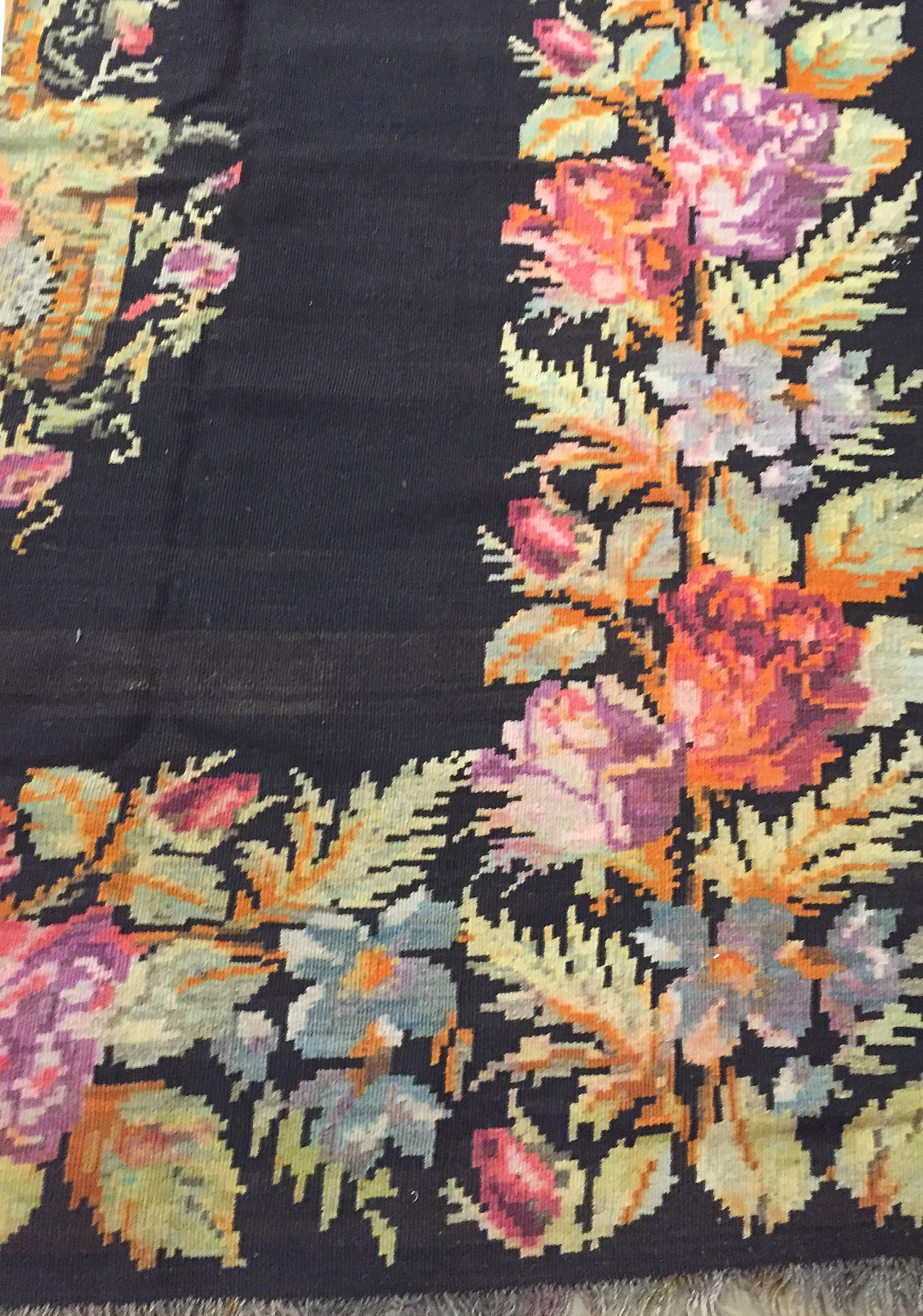 CU-965 - Large Bessarabian Kilim Gallery Size Rug
6ft 08in X 14ft 04in
Bessarabian Rugs
Circa: 1960
Vintage handwoven Bessarabian Kilim with an ornate design in soft red and gold on a black ground. The antique & vintage carpets of Bessarabia are almost all flatwoven with profuse, semi-French patterns, and woven in southern Russia, originally for an affluent domestic market. Designs of floral bouquets and vases, often on desirable black grounds, are popular on 19th century carpets, often in large, square sizes. A few are pile woven, however. The designs still feel contemporary even though they employ traditional elements. Although the original market was the Russian nobility, now everyone can enjoy their exotic yet European flair.
Vacuum your rug frequently and use a vacuum which uses suction and does not have bristles. If possible, set vacuum to low power setting and vacuum the rug up and down and do not use a back-and-forth motion.
If possible, rotate the rug every few years to allow foot traffic to be spread evenly and shade the rug from direct sunlight to avoid fading in areas.
A rug pad is recommended on all surfaces to prevent slipping and stop marking if on floors with grooves or lines. Professional cleaning is recommended every two or three years.