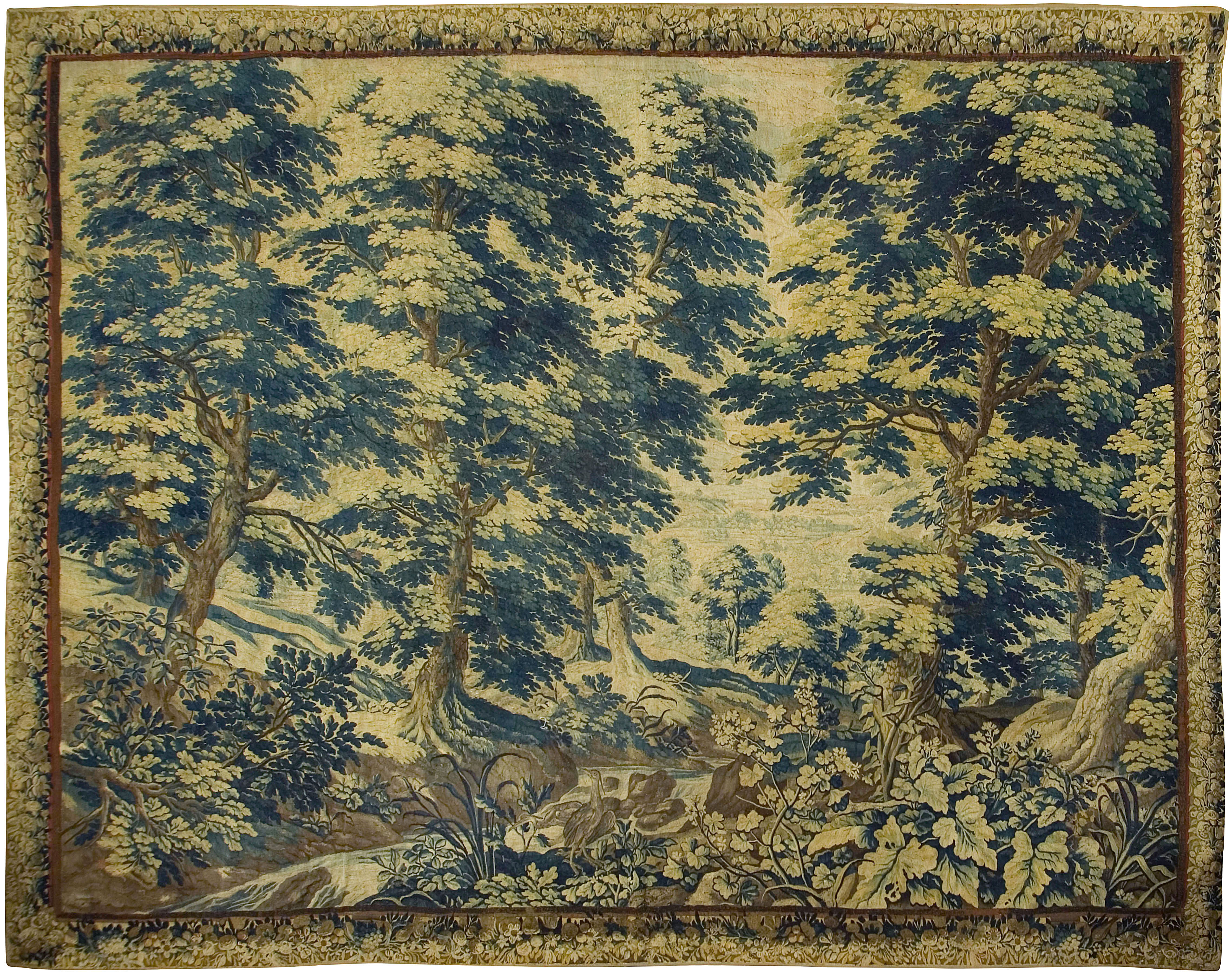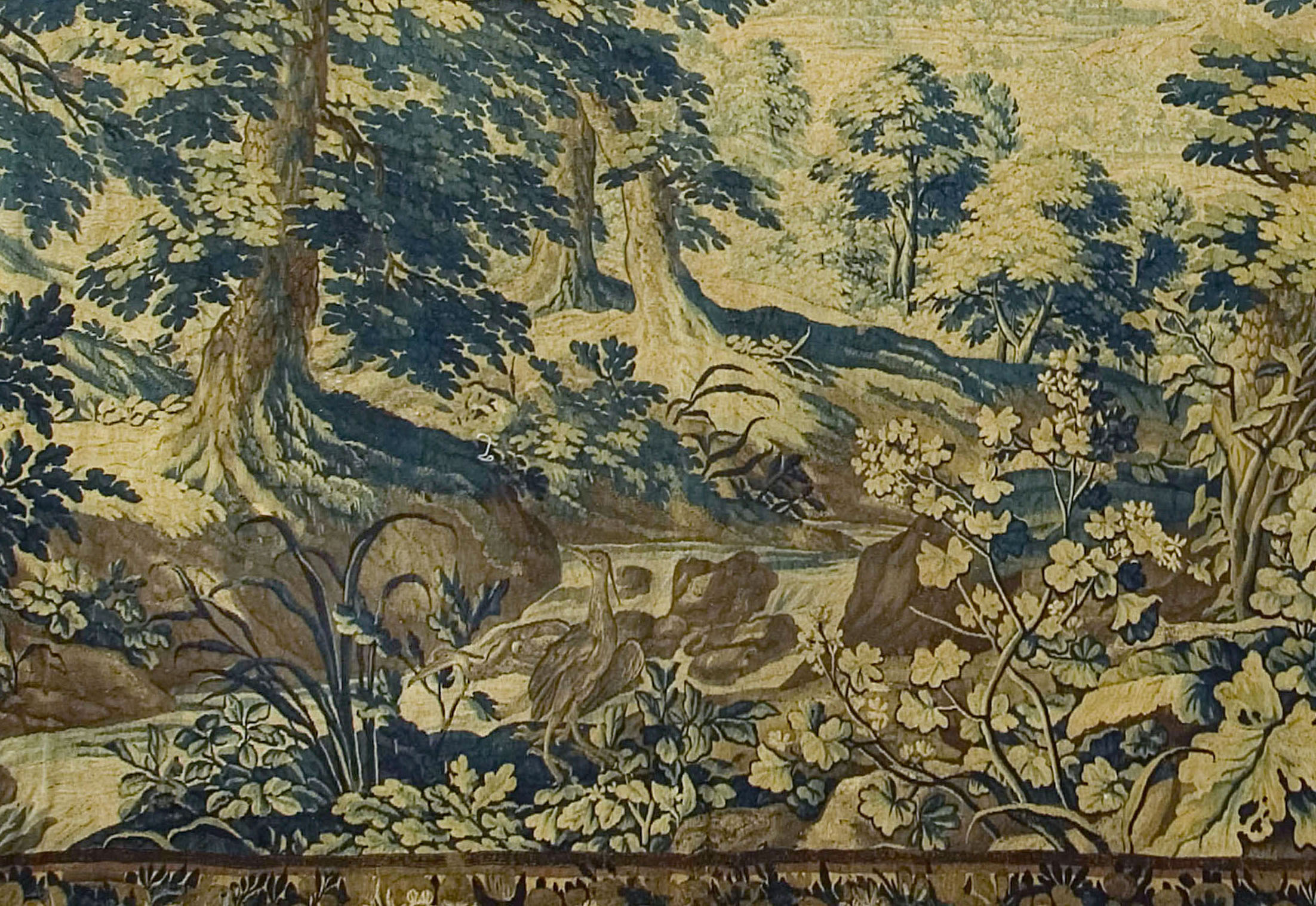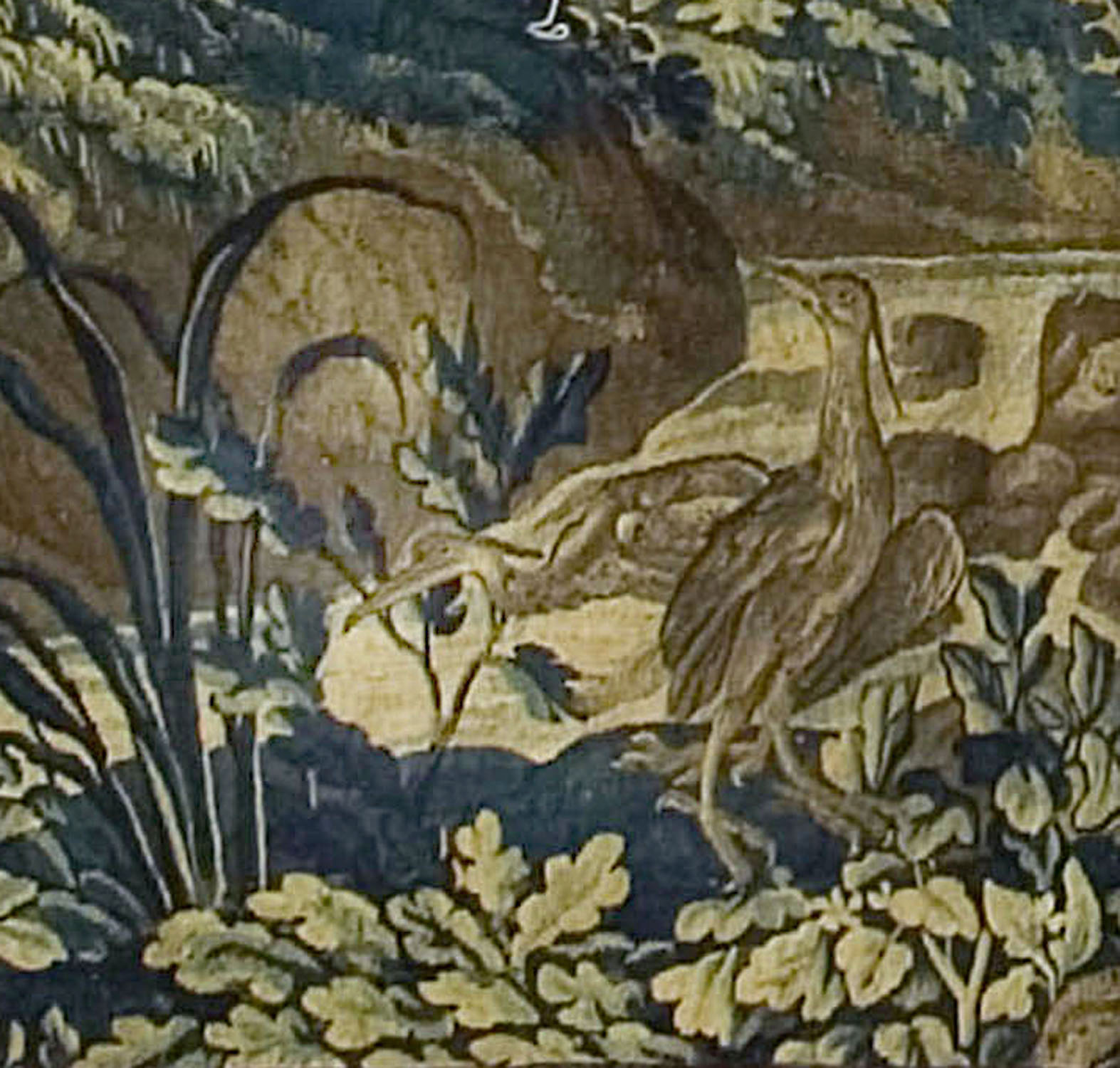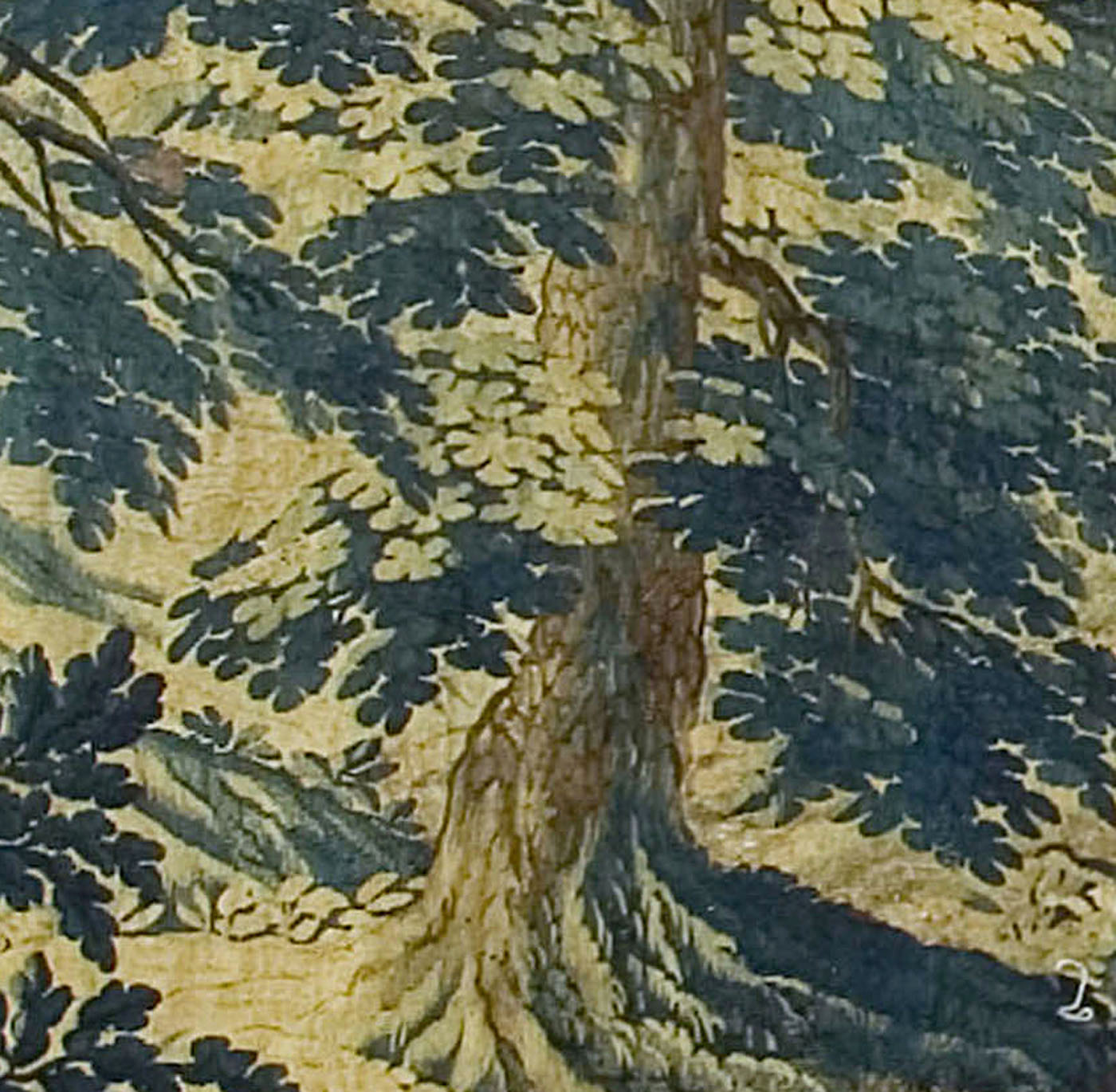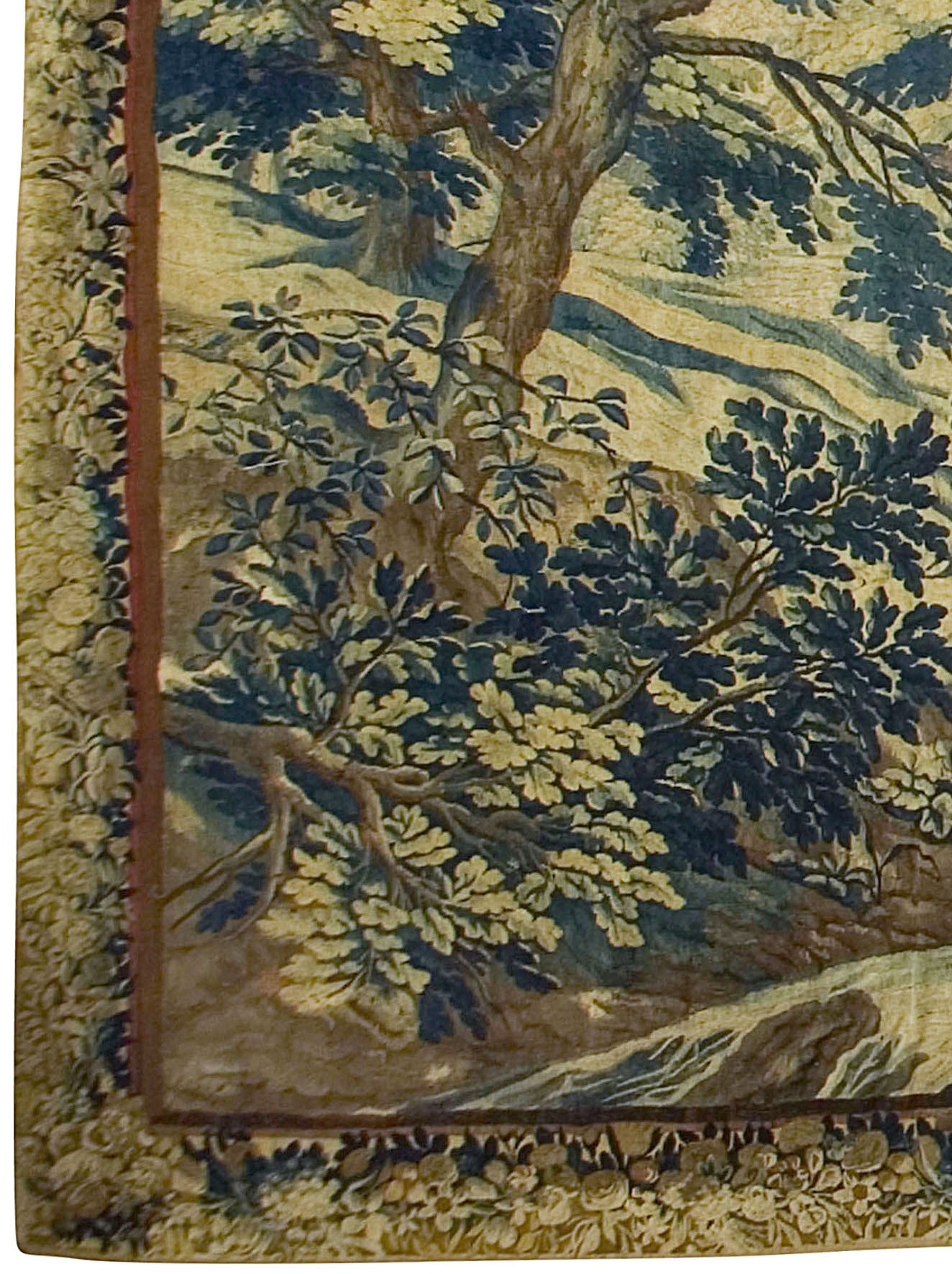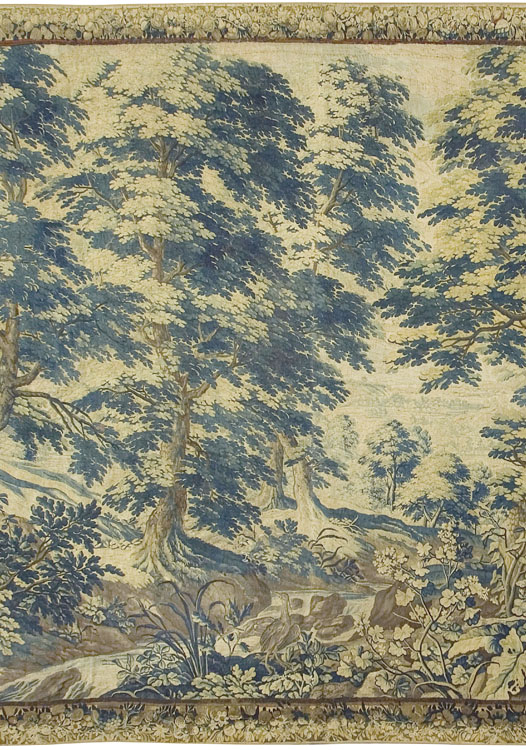 U-2268 - Flemish Verdure 18th Century
12ft 02in X 9ft 06in
Circa: 1720
Tapestry
This antique Flemish tapestry, probably from Brussels is a pure verdure, no humans, just one bird and no animals disturb the sylvan tranquilly. In the foreground is a fine and lush still life of vines and bushes diagonally divided by a rushing brook. The mature gnarled oak trees are in full summer leaf their brown rough trunks contrasting with lush green foliage. The leaves are realistically depicted and give a feel of life and growth in the lowest level of the forest. The trunks bend and sway allowing sunlight to filter through. The lightest leaves are in the foreground implying a light source alone and behind the viewer. Atmospheric perspective softens and blurs more distant vistas. The border is a dense convex picture frame trompe l'oeil. Measures: 9.06 high x 12.02 wide.
Vacuum your rug frequently and use a vacuum which uses suction and does not have bristles. If possible, set vacuum to low power setting and vacuum the rug up and down and do not use a back-and-forth motion.
If possible, rotate the rug every few years to allow foot traffic to be spread evenly and shade the rug from direct sunlight to avoid fading in areas.
A rug pad is recommended on all surfaces to prevent slipping and stop marking if on floors with grooves or lines. Professional cleaning is recommended every two or three years.