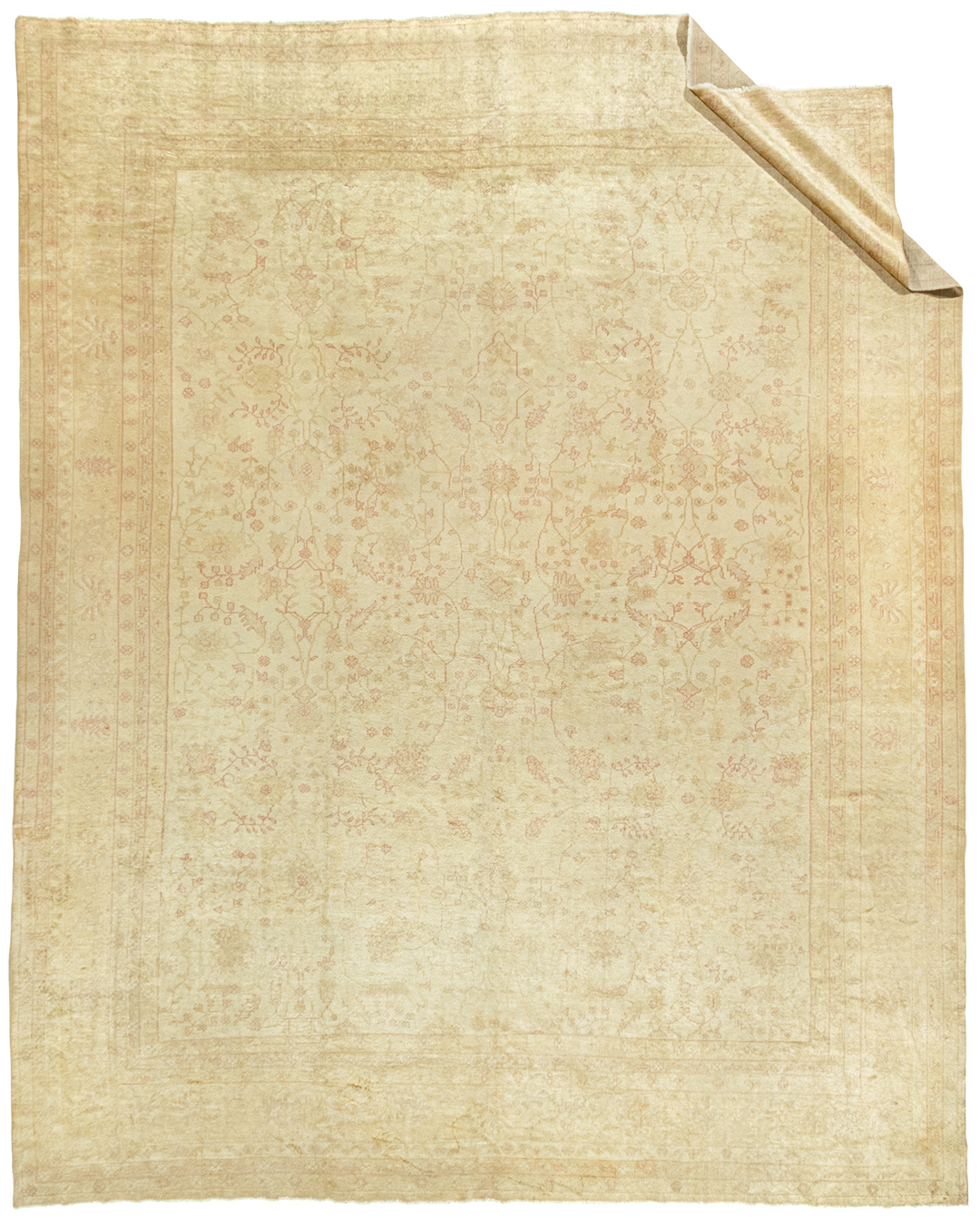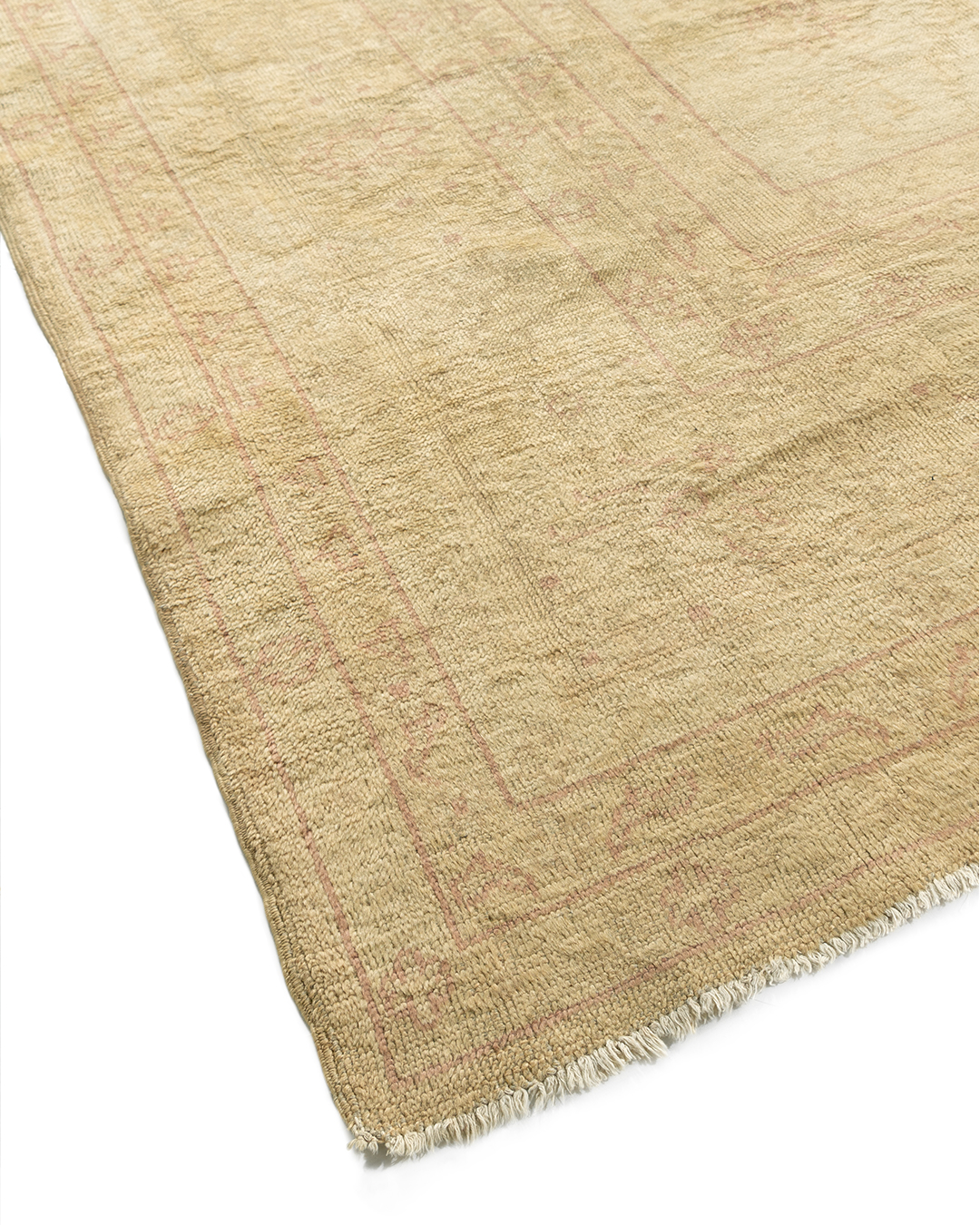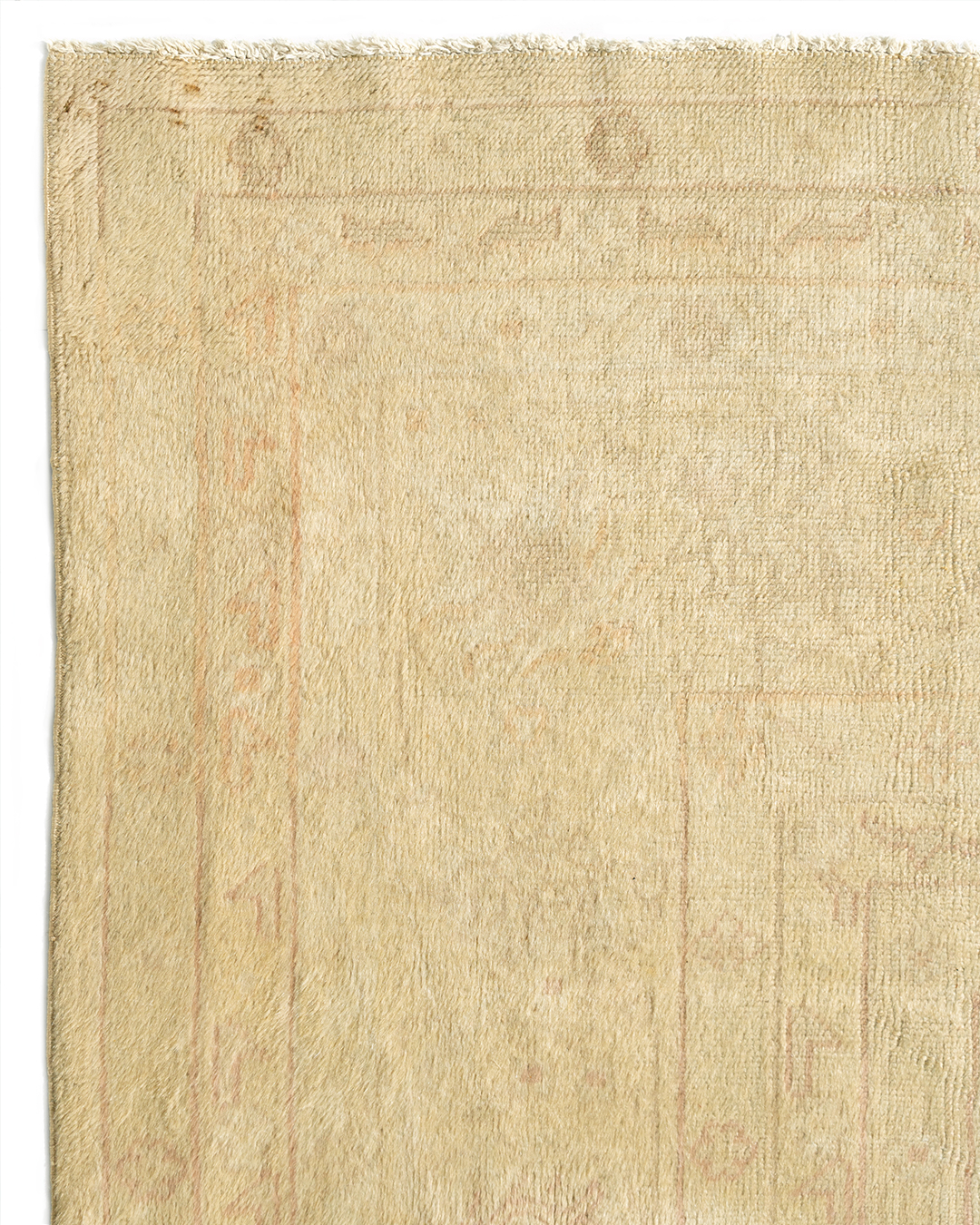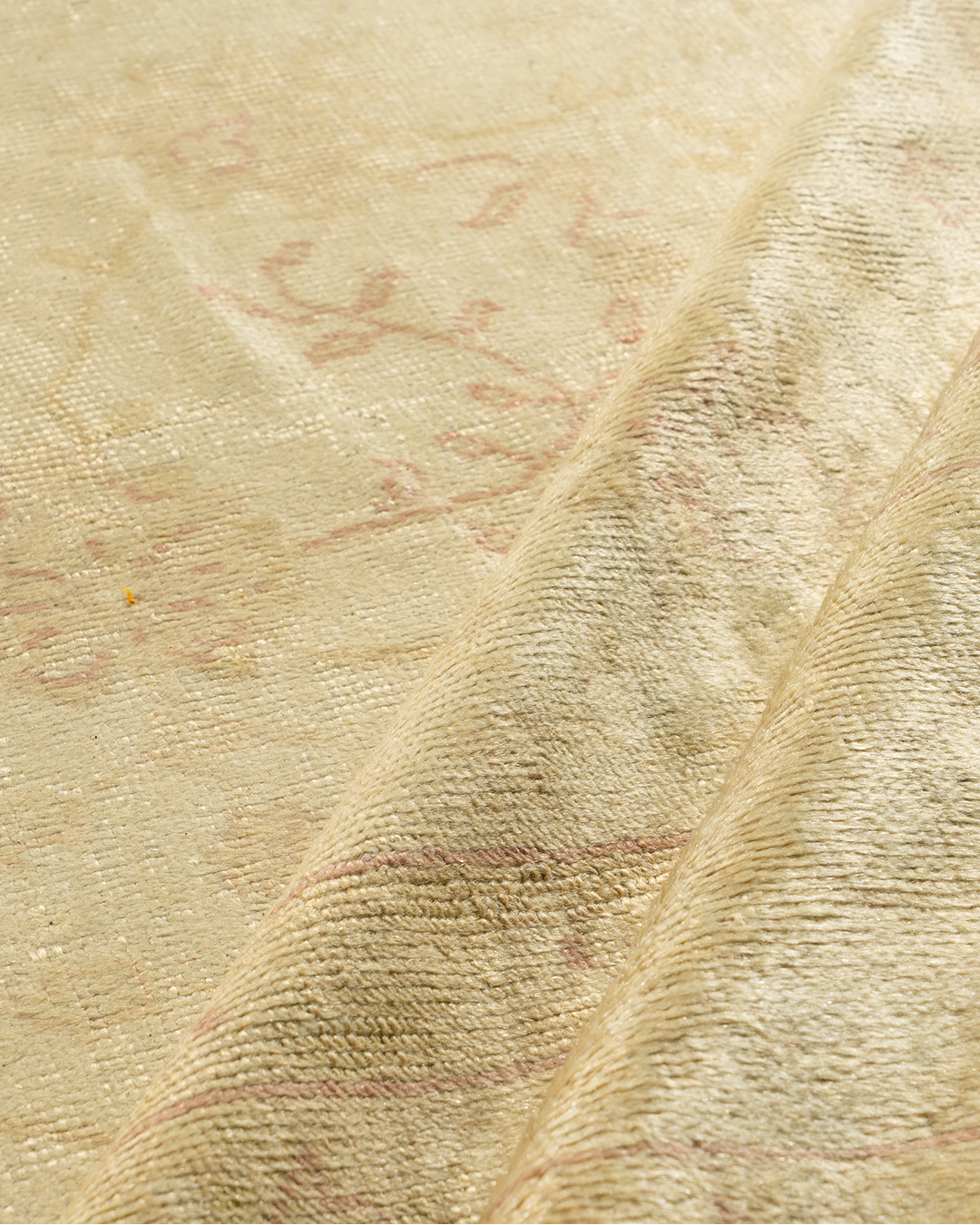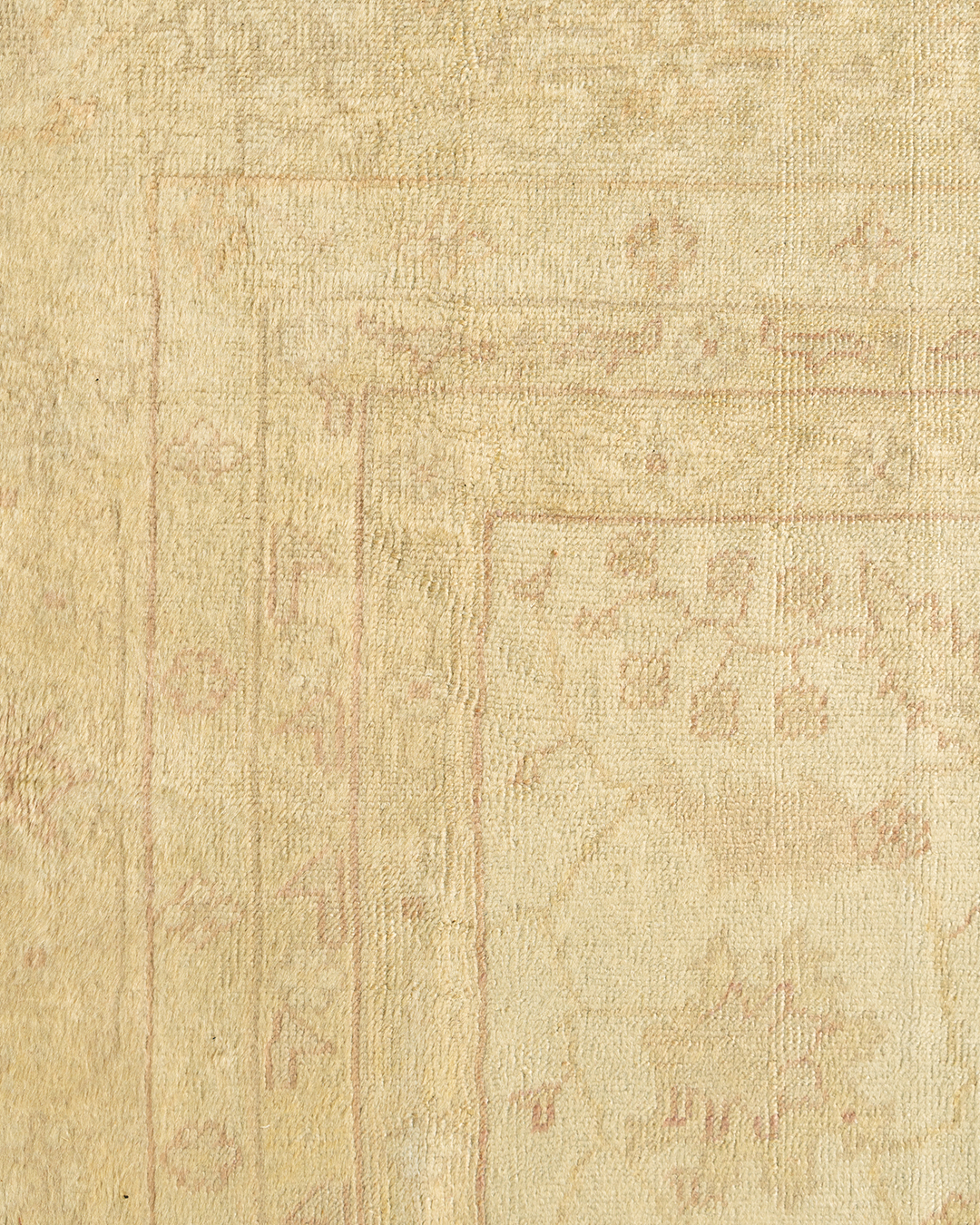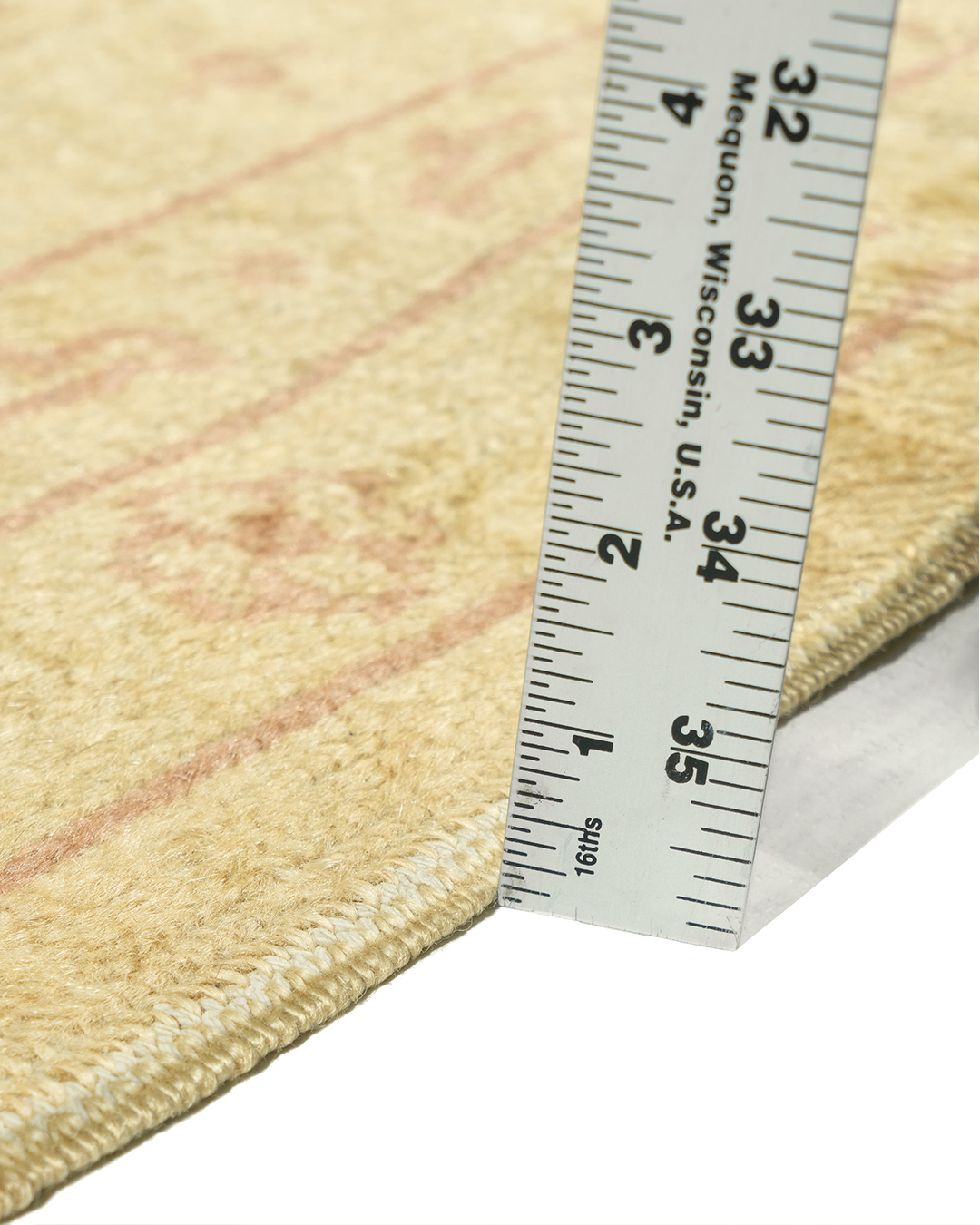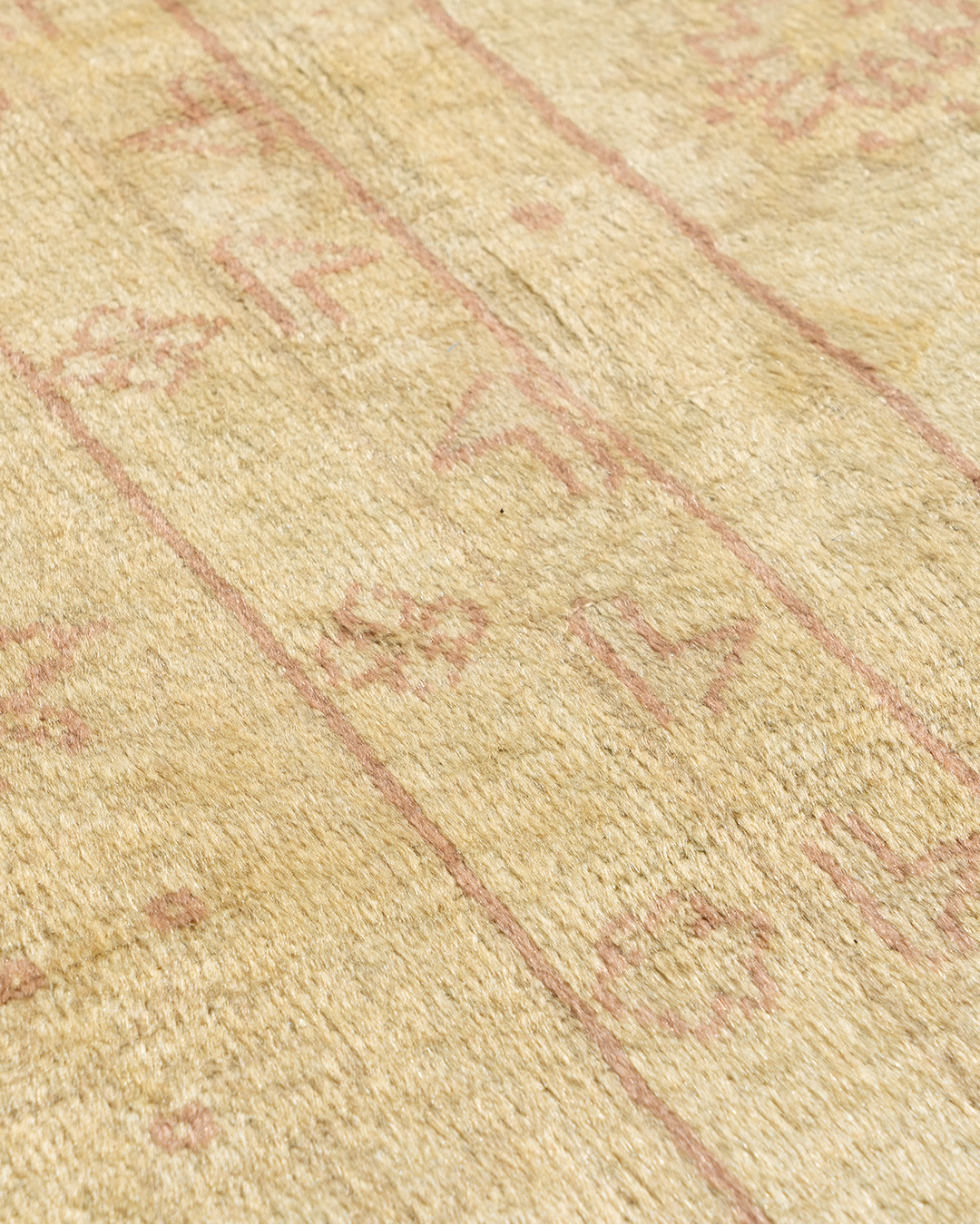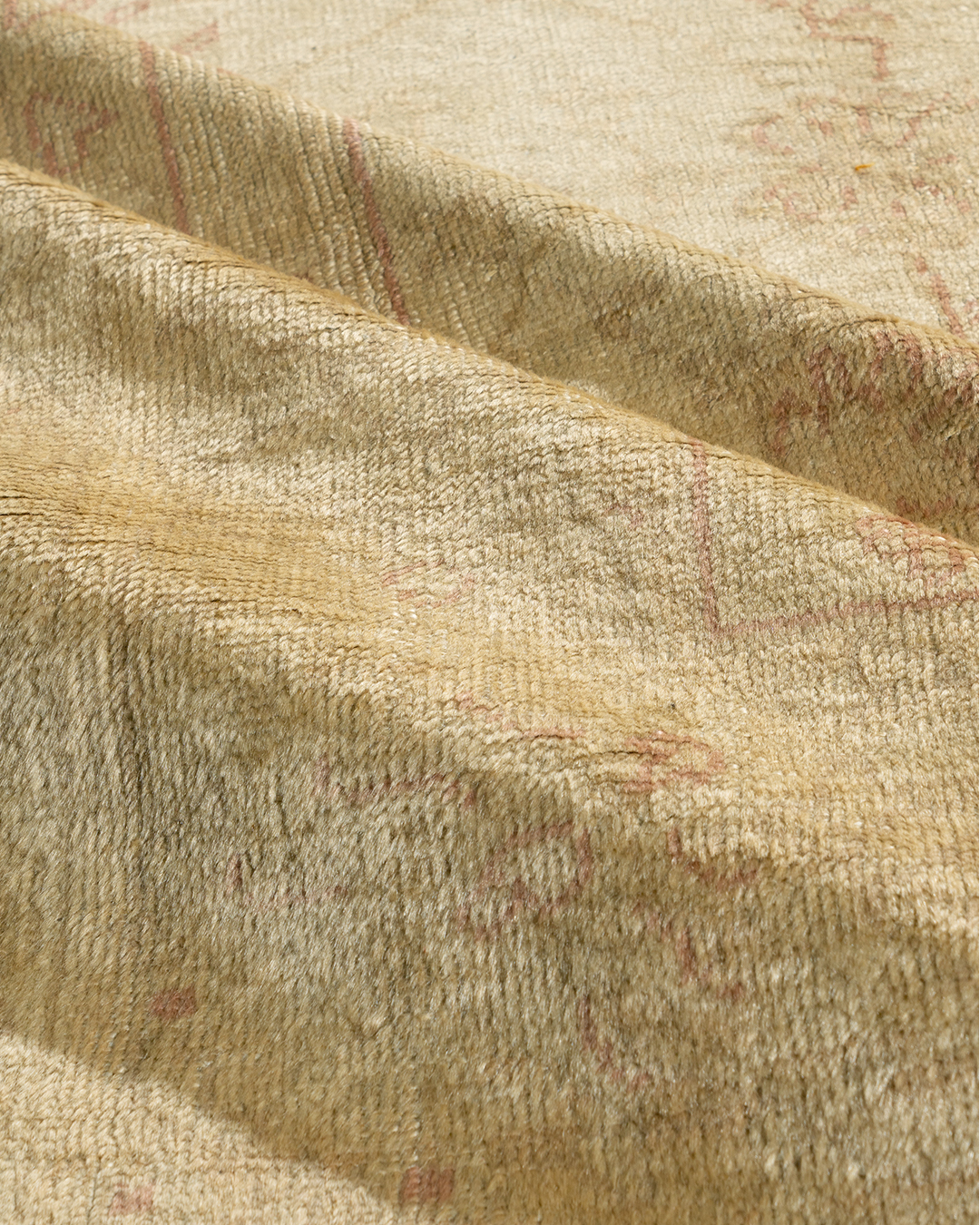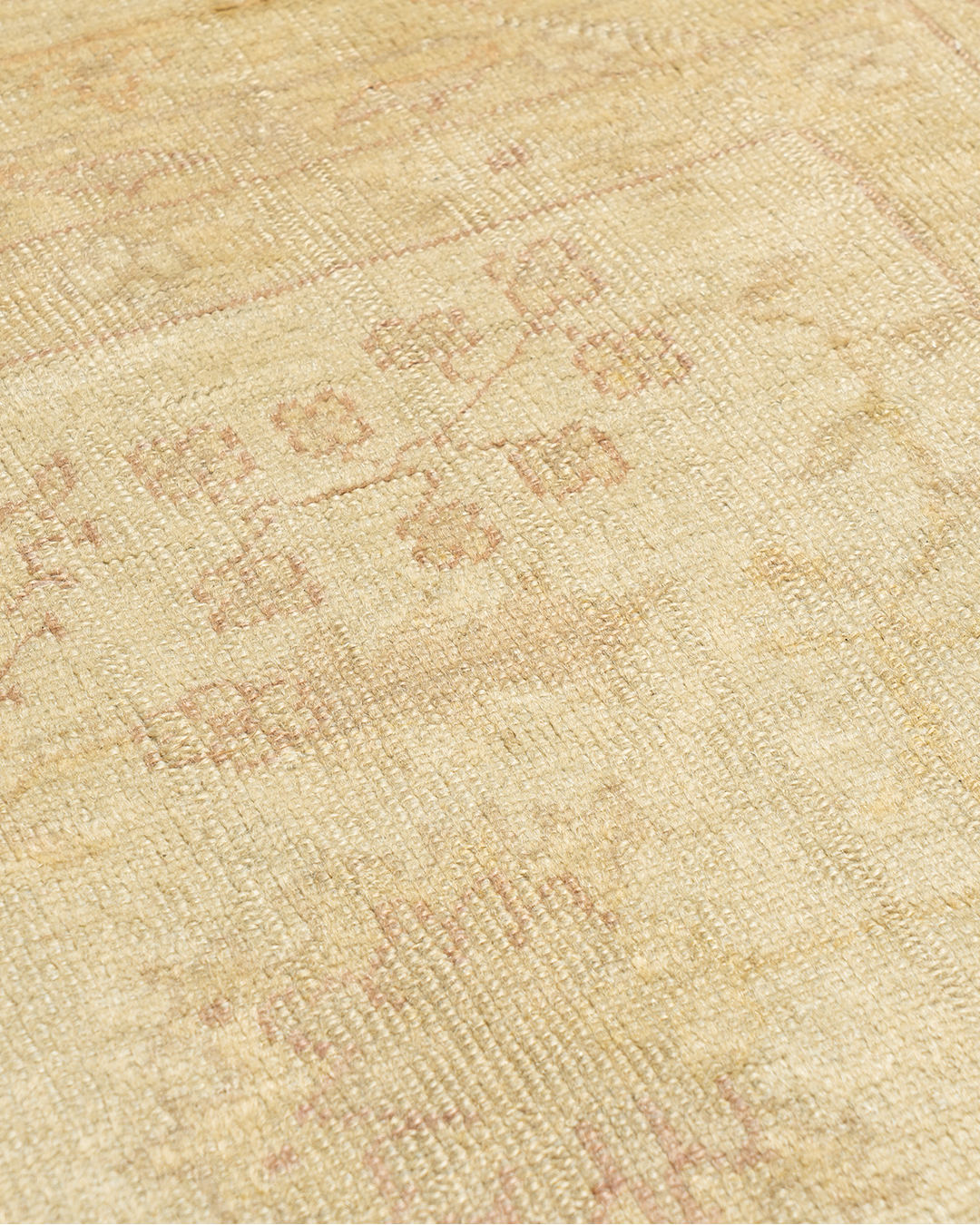 U-1509 - Antique Turkish Oushak Rug
13ft X 16ft
Circa: 1900
Hand Knotted Wool & Cotton
Oushak-Anatolian-Kars Rugs
Delicate botanical patterns woven in soft rose and creams cover the central field on this antique Oushak rug from Turkey. A border of palmettes and repeating floral patterns is surrounded by four floral guard-bands. Oushak's are known for their soft palettes combined with eccentric drawing. Oushak in western Turkey has the longest continuous rug weaving history, stretching back at least to the mid-fifteenth century. It has always been oriented commercially, supplying rugs and carpets, from scatters up to enormous mansion sizes, to both the Turkish/Ottoman domestic markets and to exports into Britain, and America. The best-known family portrait of George Washington has an Oushak beneath the Founder and his family. Doesn't get more esteemed than that. Of course, the carpets have constantly changed as tastes, trends, styles, and markets evolved. In the late 19th/early 20th centuries, Persian or Persianate patterns were adopted, and dimensions mutated into Western room sizes.
Vacuum your rug frequently and use a vacuum which uses suction and does not have bristles. If possible, set vacuum to low power setting and vacuum the rug up and down and do not use a back-and-forth motion.
If possible, rotate the rug every few years to allow foot traffic to be spread evenly and shade the rug from direct sunlight to avoid fading in areas.
A rug pad is recommended on all surfaces to prevent slipping and stop marking if on floors with grooves or lines. Professional cleaning is recommended every two or three years.