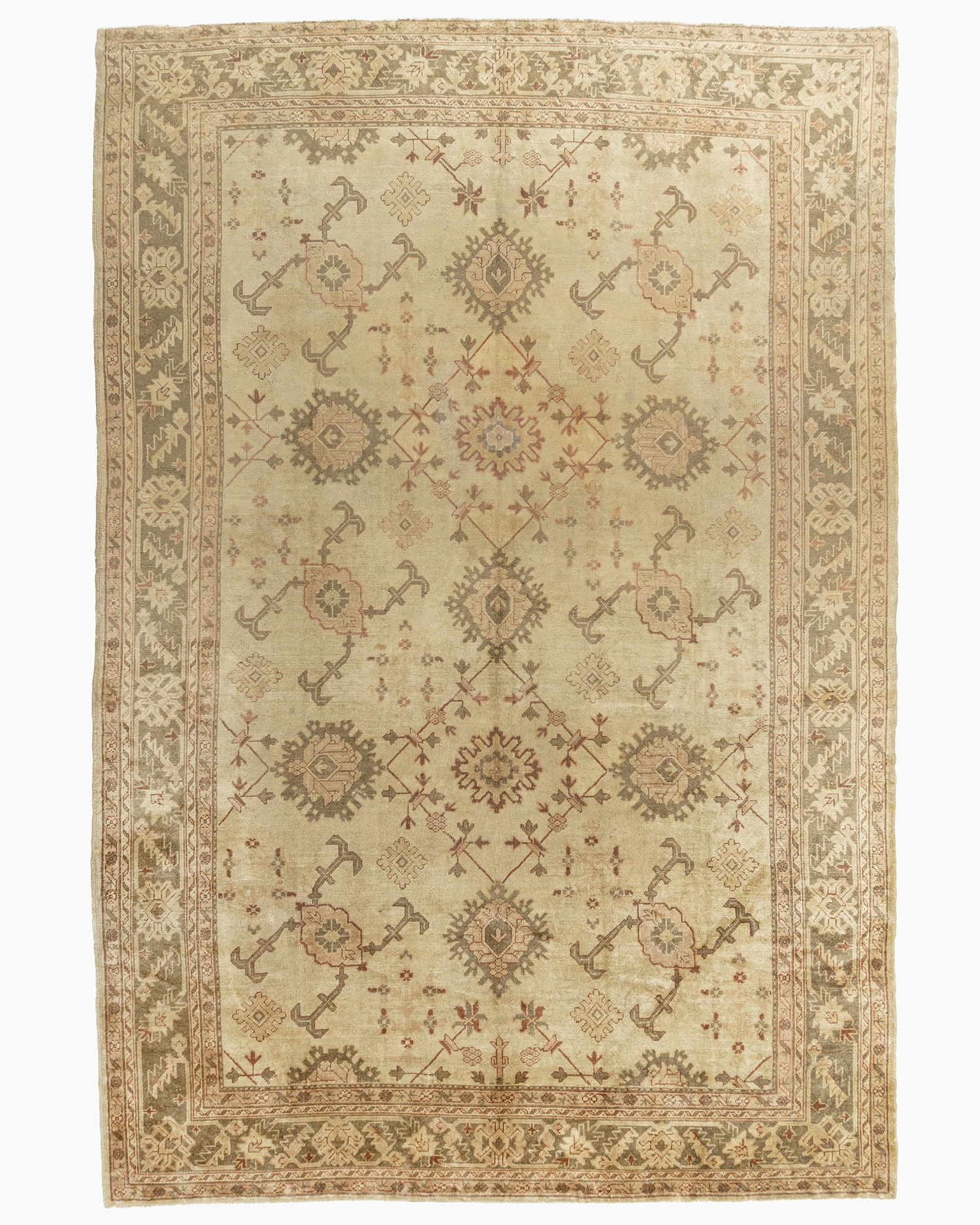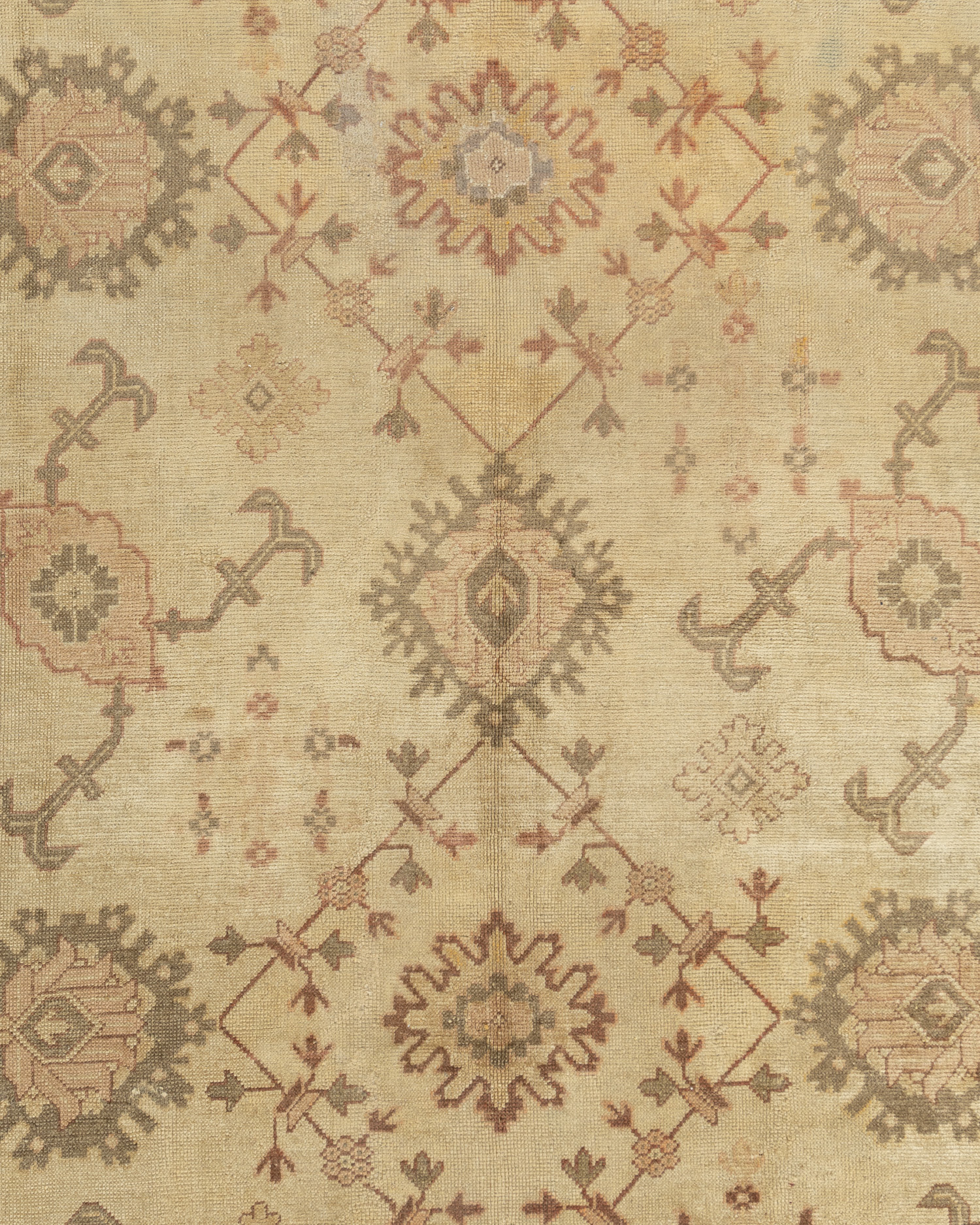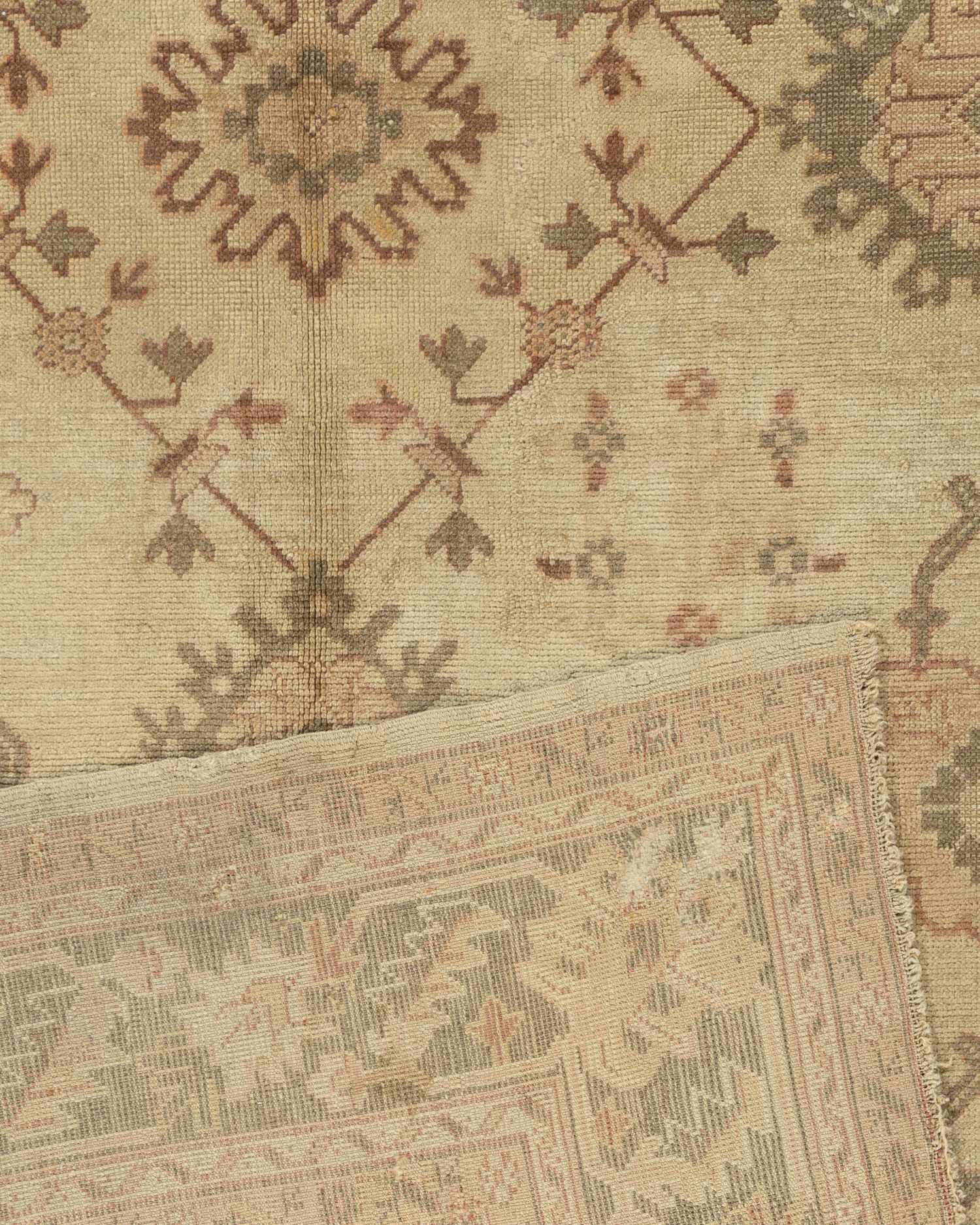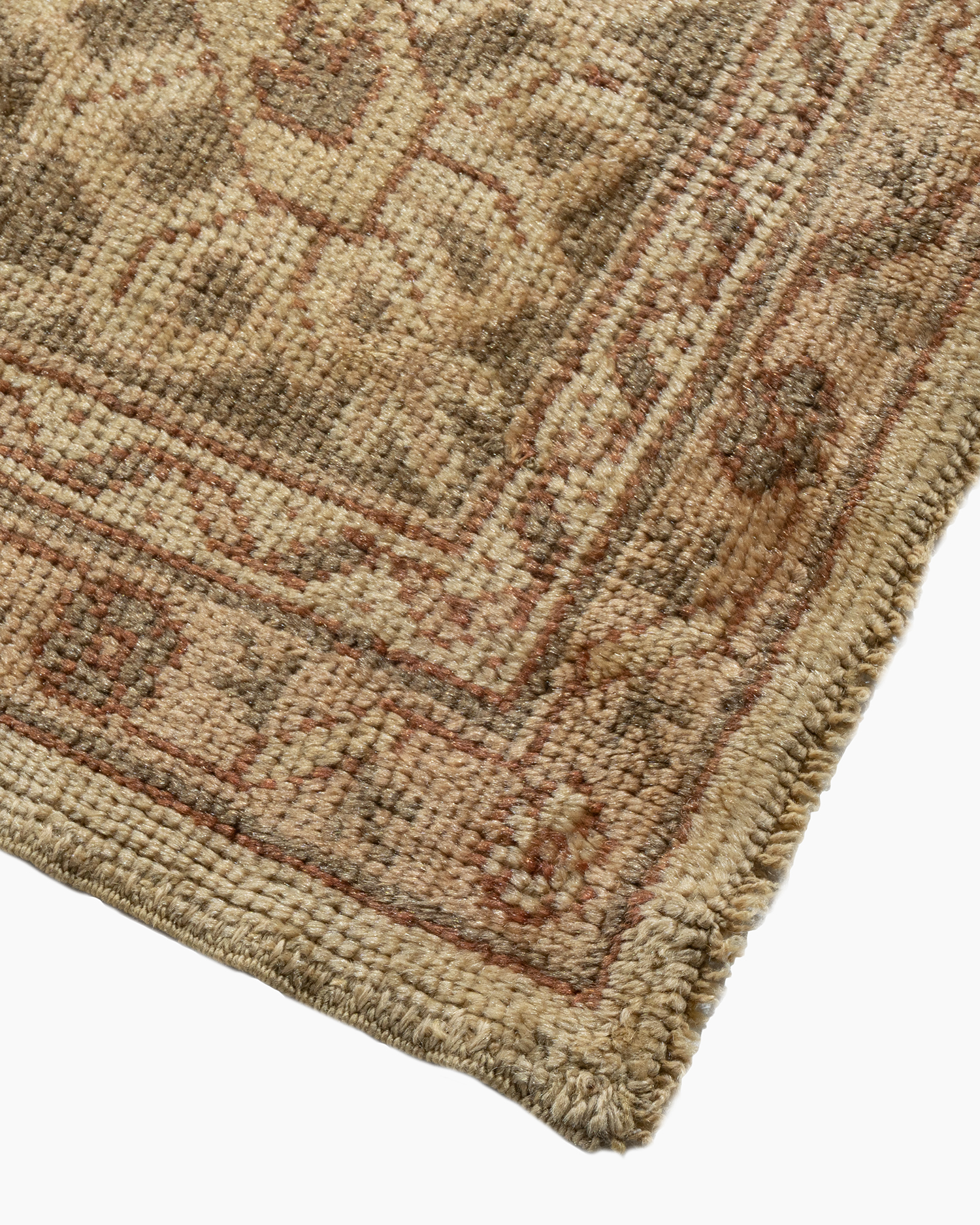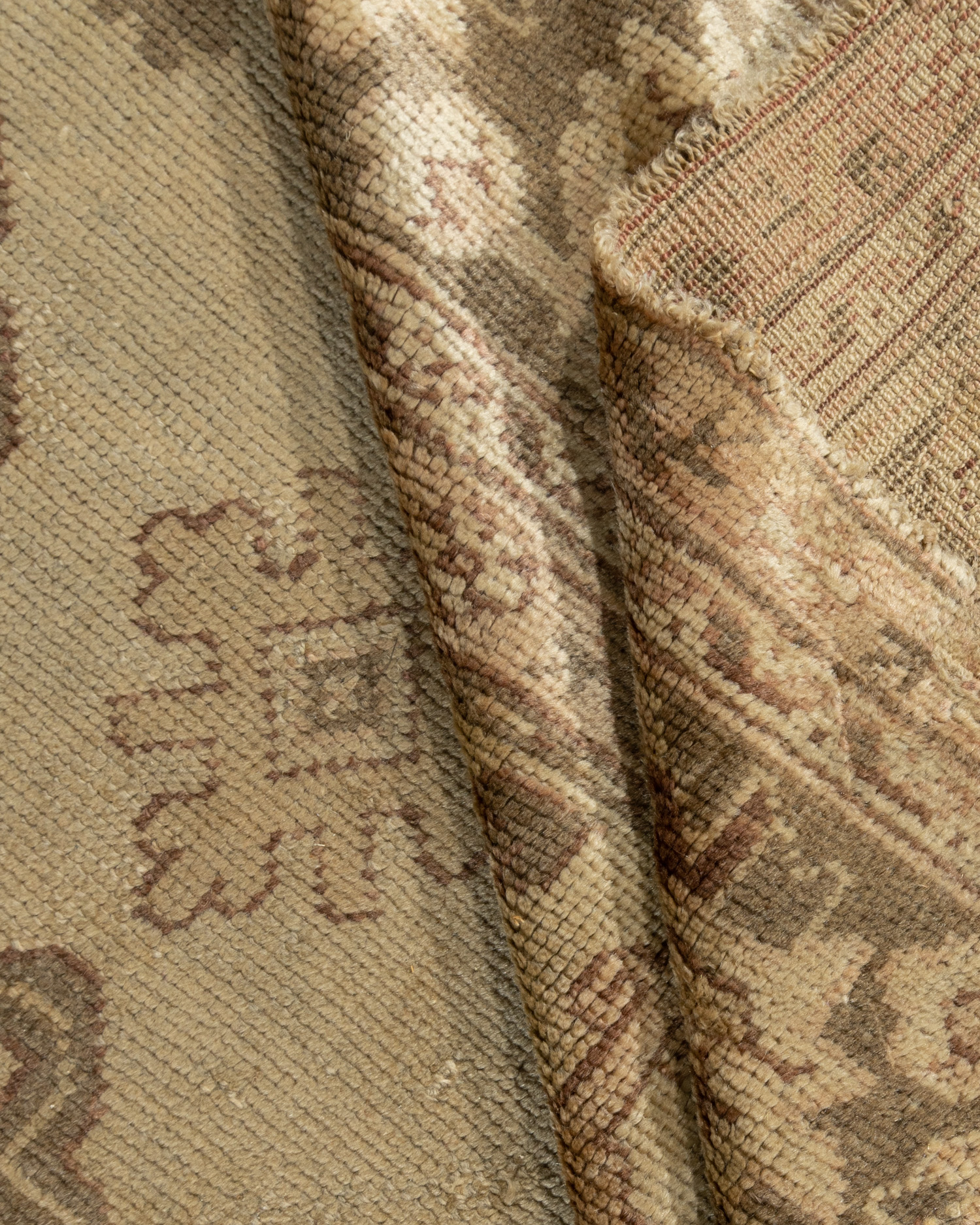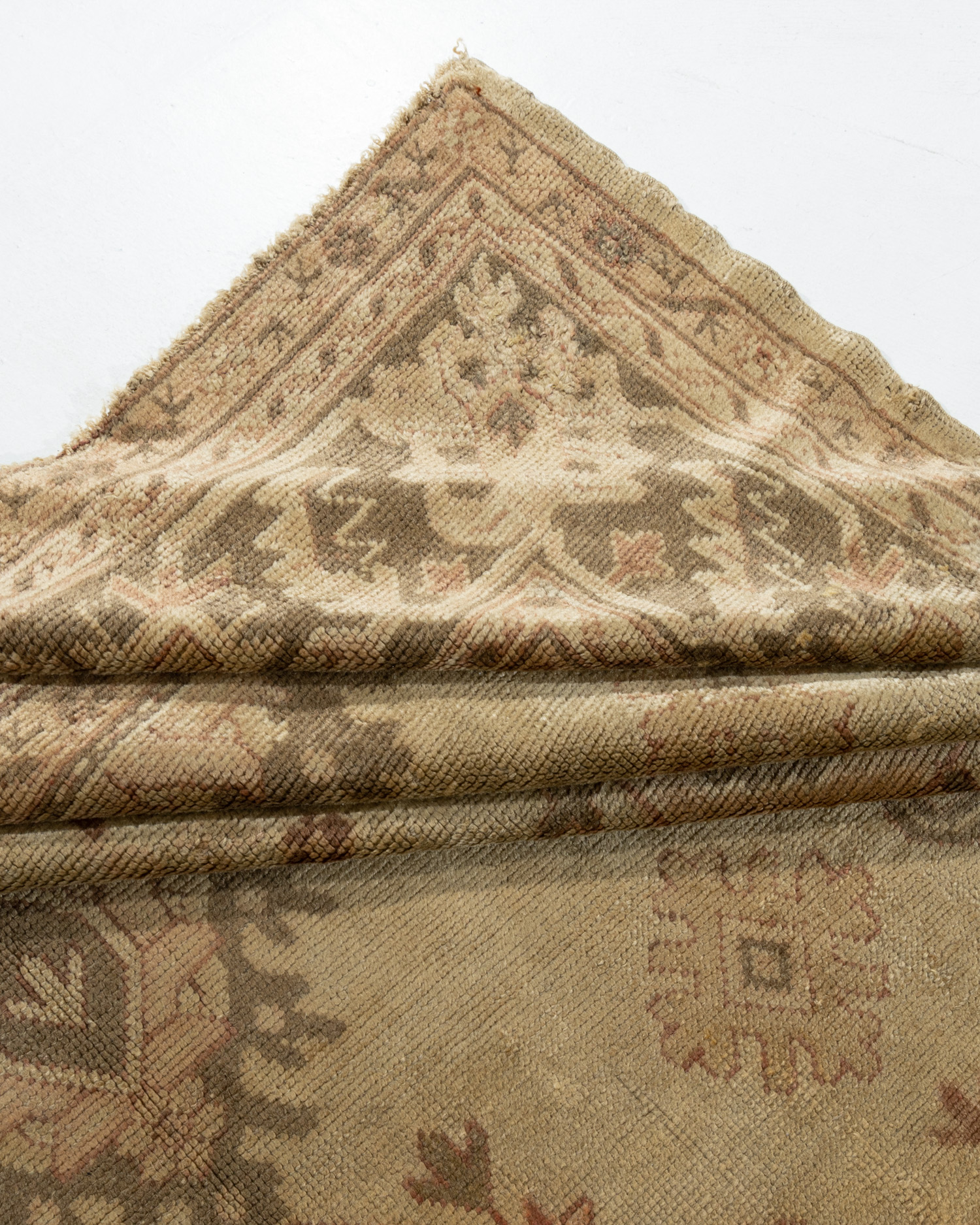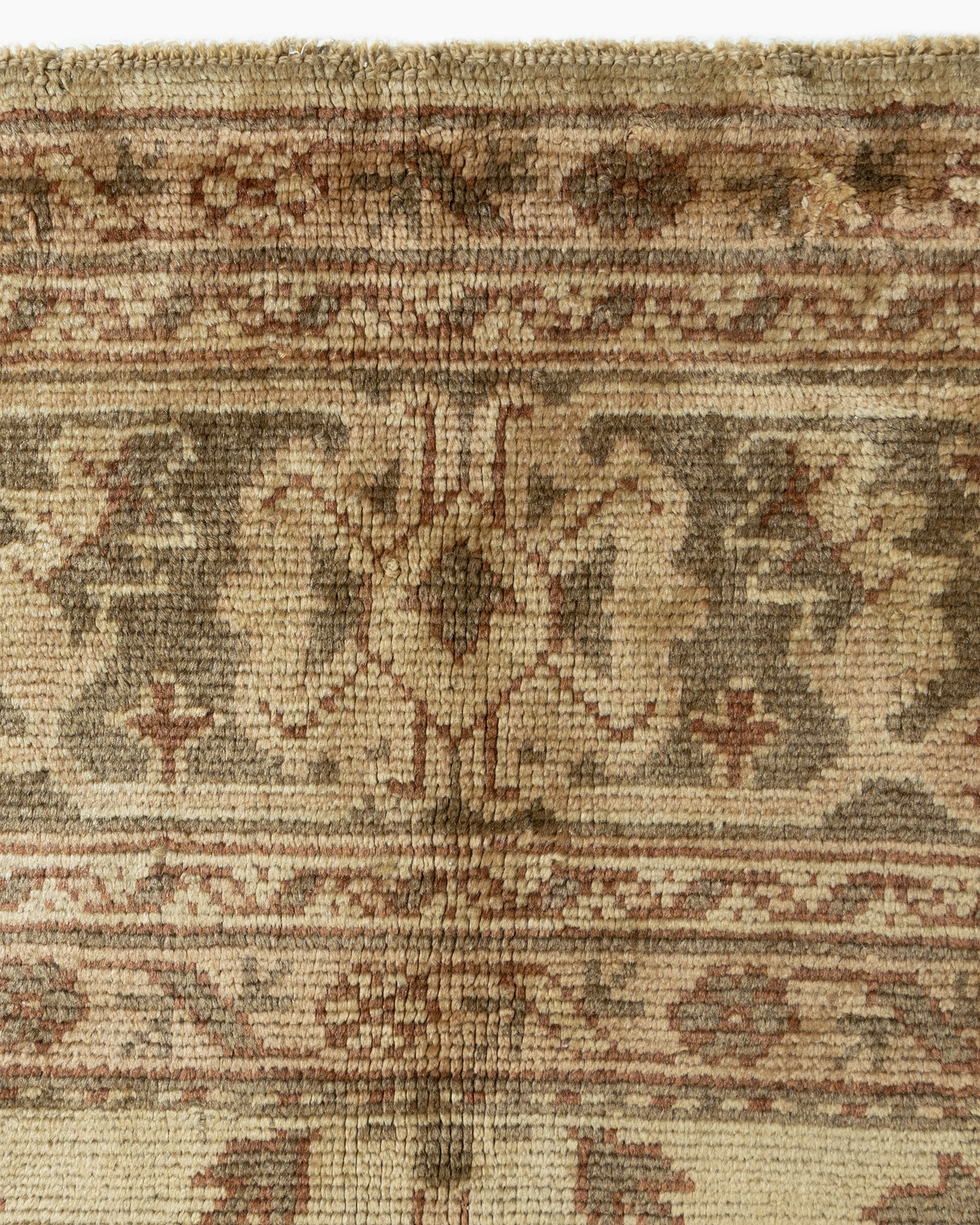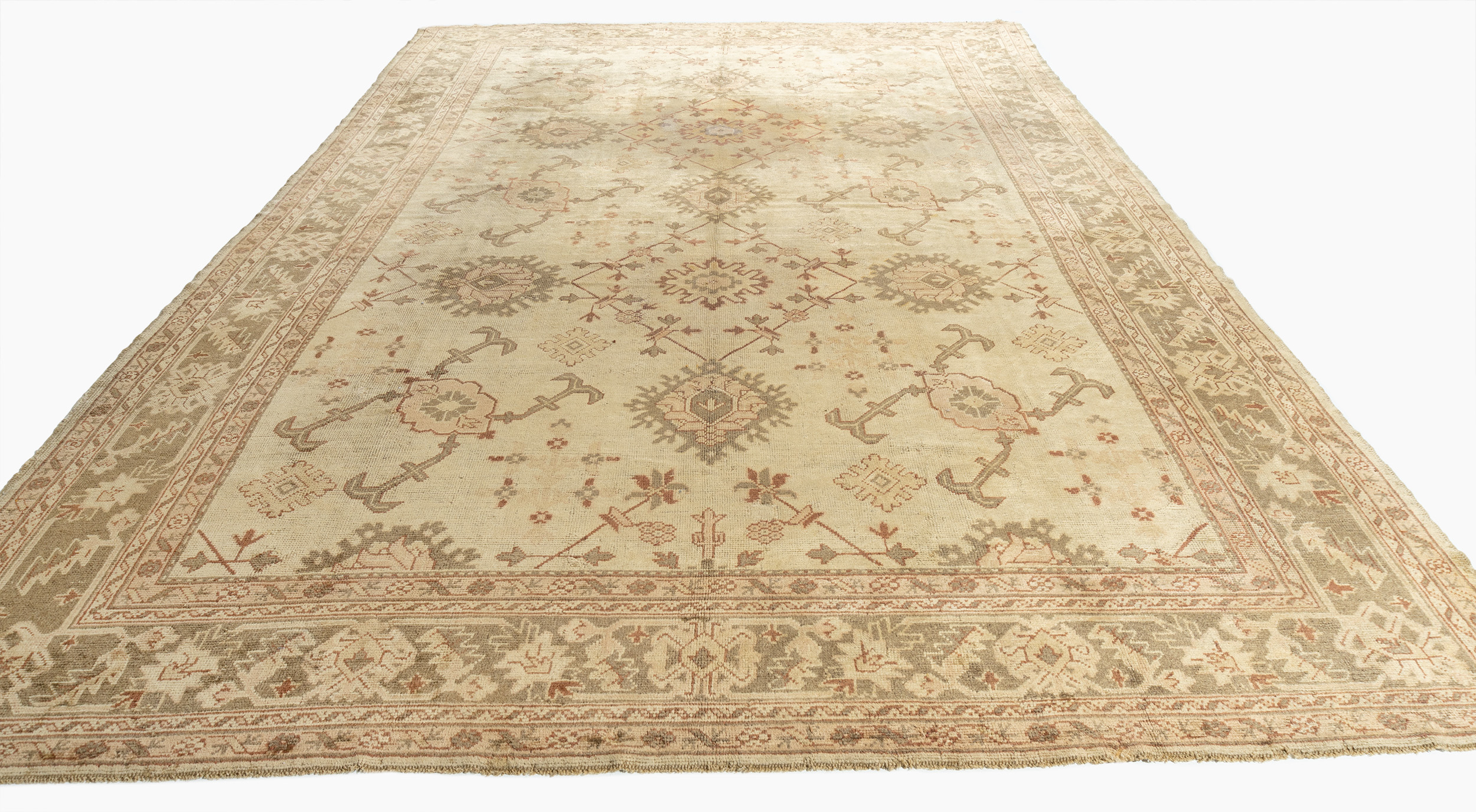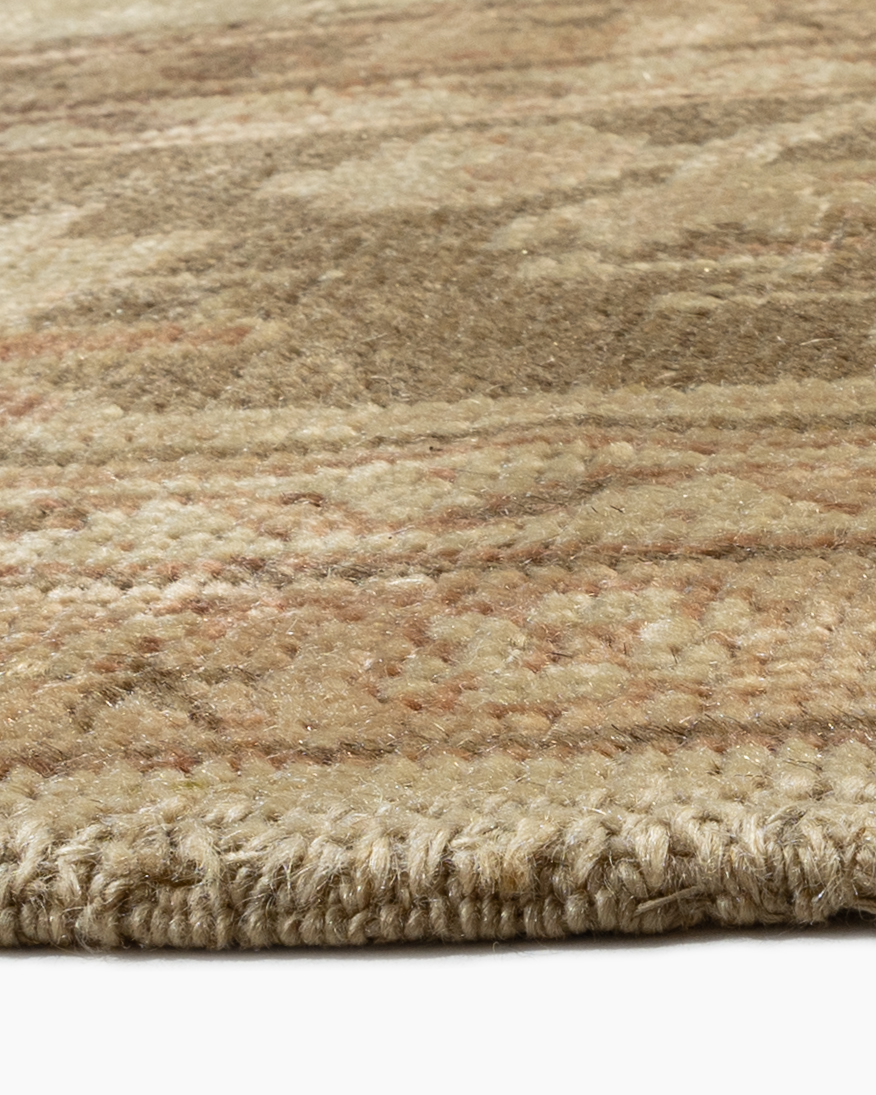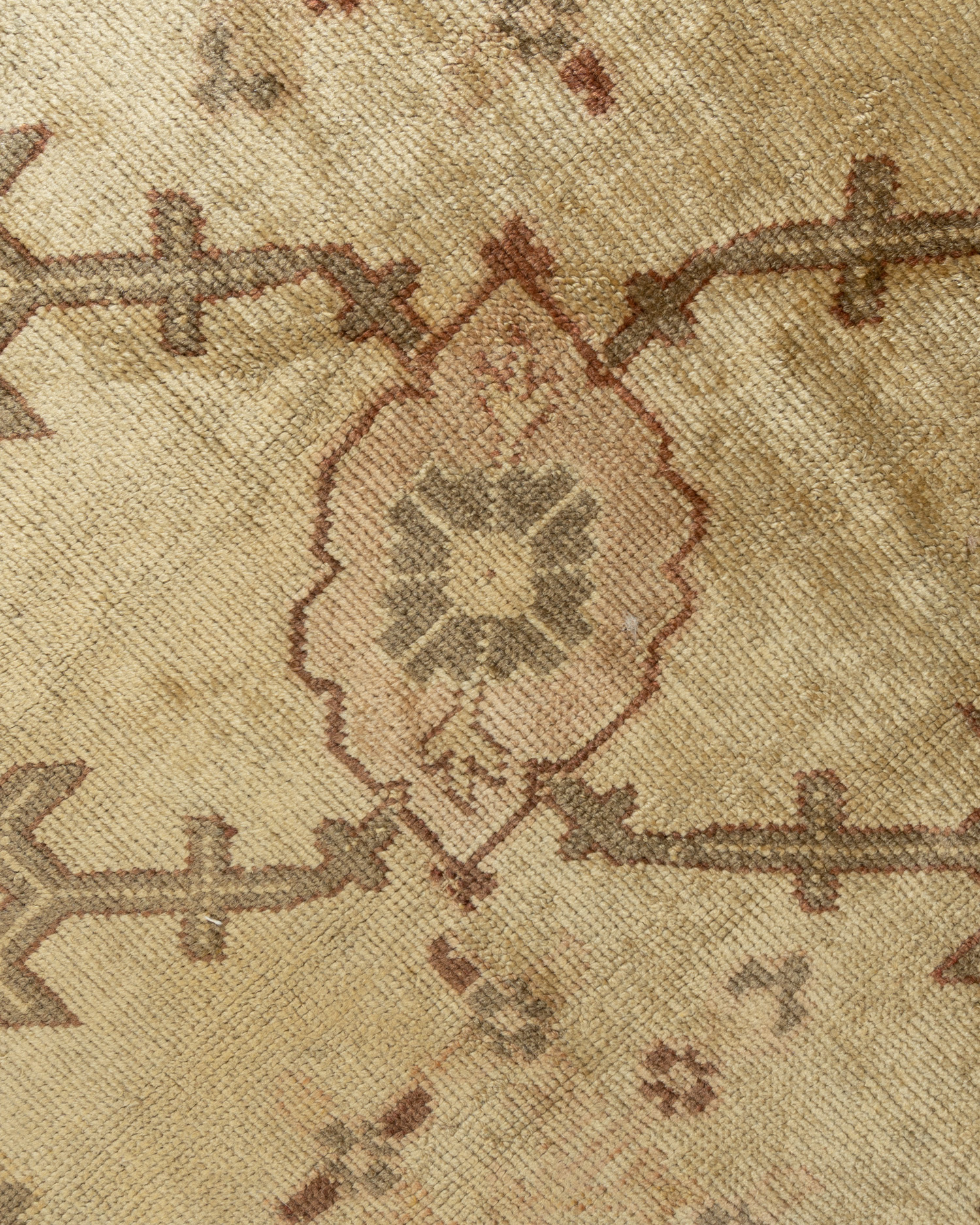 U-1240 - Antique Turkish Oushak Rug
9ft 10in X 14ft
Circa: 1900
Oushak-Anatolian-Kars Rugs
Many antique Oushak carpets employ classic Persian patterns interpreted for Turkish weavers and western export tastes. An old ivory field displays a spacious version of the Harshang pattern of palmettes stiff vines and goose-neck arabesques all in a three-column format. The taupe border uses a simple diagonal leaf and palmette pattern. The palette is light and is popular for many decorative schemes from traditional to modern lofts. Colors: beige/olive/taupe/soft pink/brick.
Vacuum your rug frequently and use a vacuum which uses suction and does not have bristles. If possible, set vacuum to low power setting and vacuum the rug up and down and do not use a back-and-forth motion.
If possible, rotate the rug every few years to allow foot traffic to be spread evenly and shade the rug from direct sunlight to avoid fading in areas.
A rug pad is recommended on all surfaces to prevent slipping and stop marking if on floors with grooves or lines. Professional cleaning is recommended every two or three years.