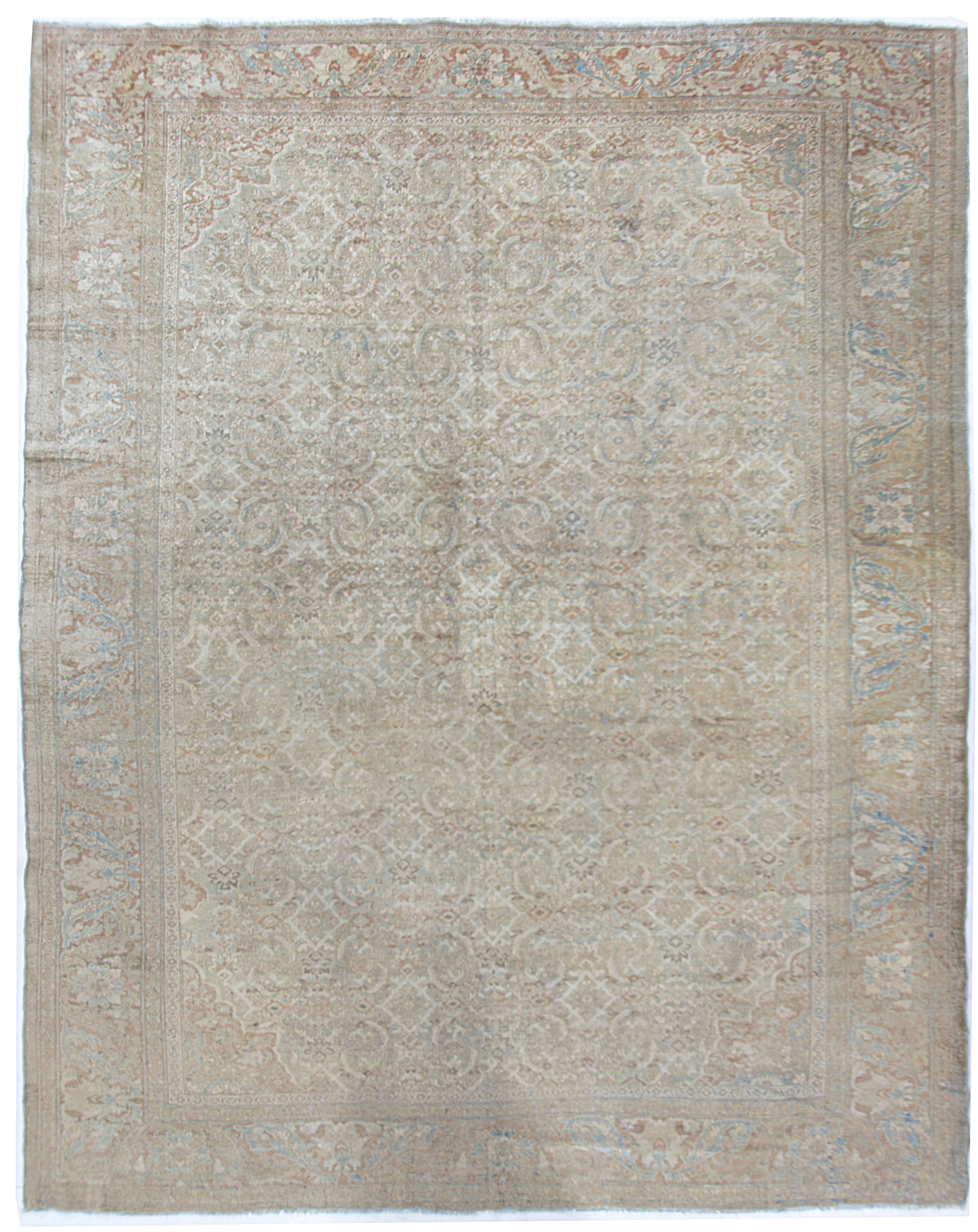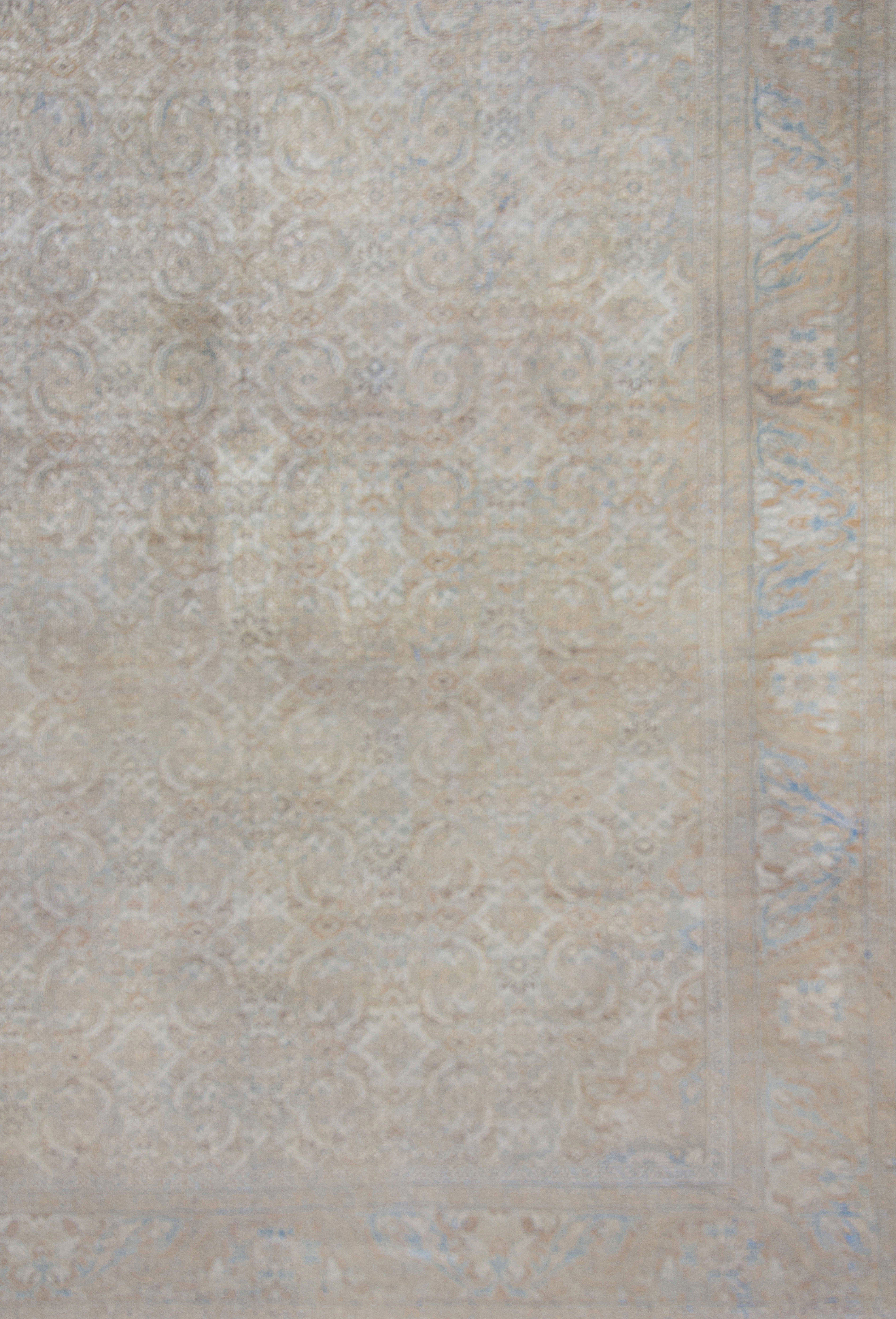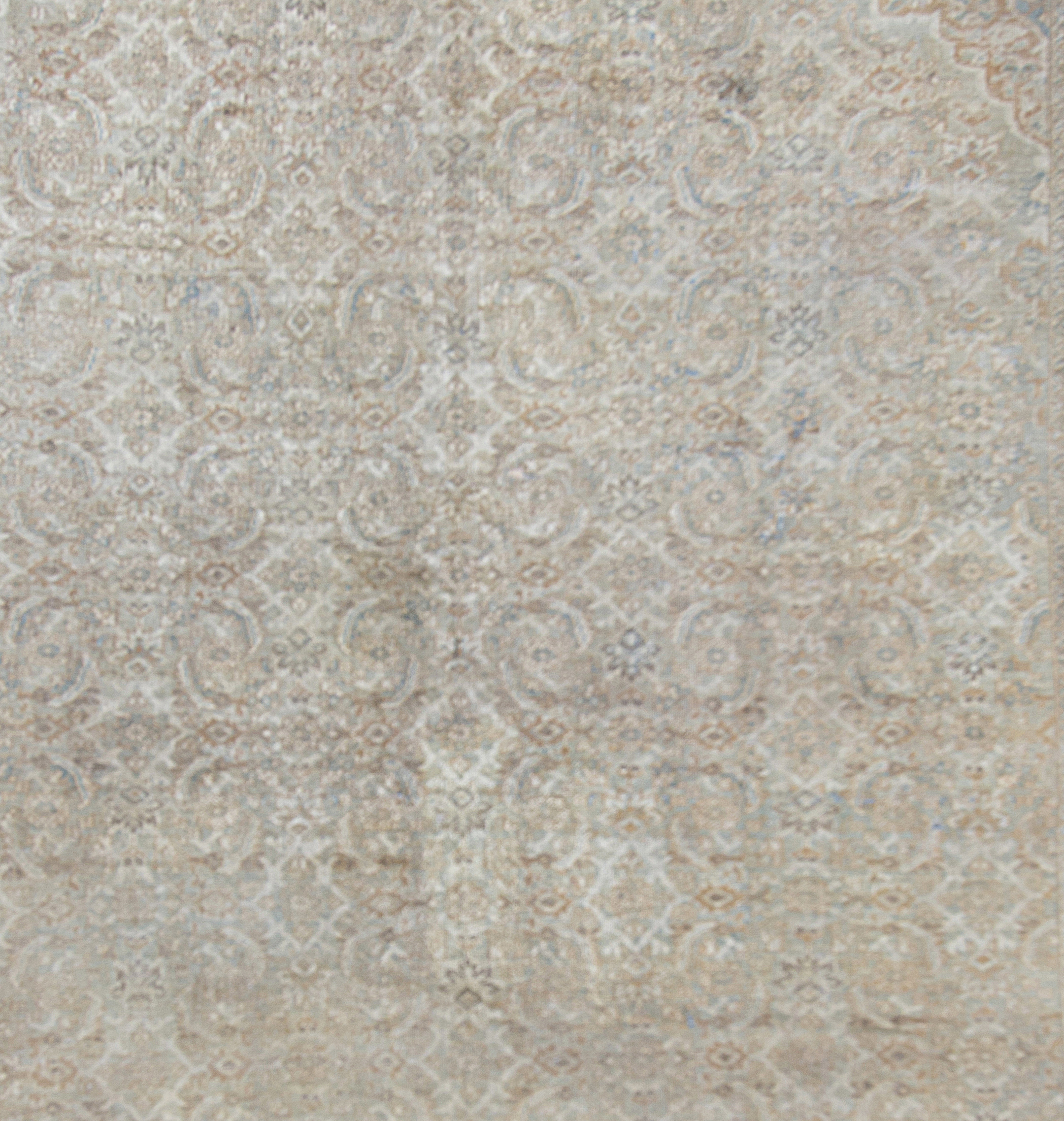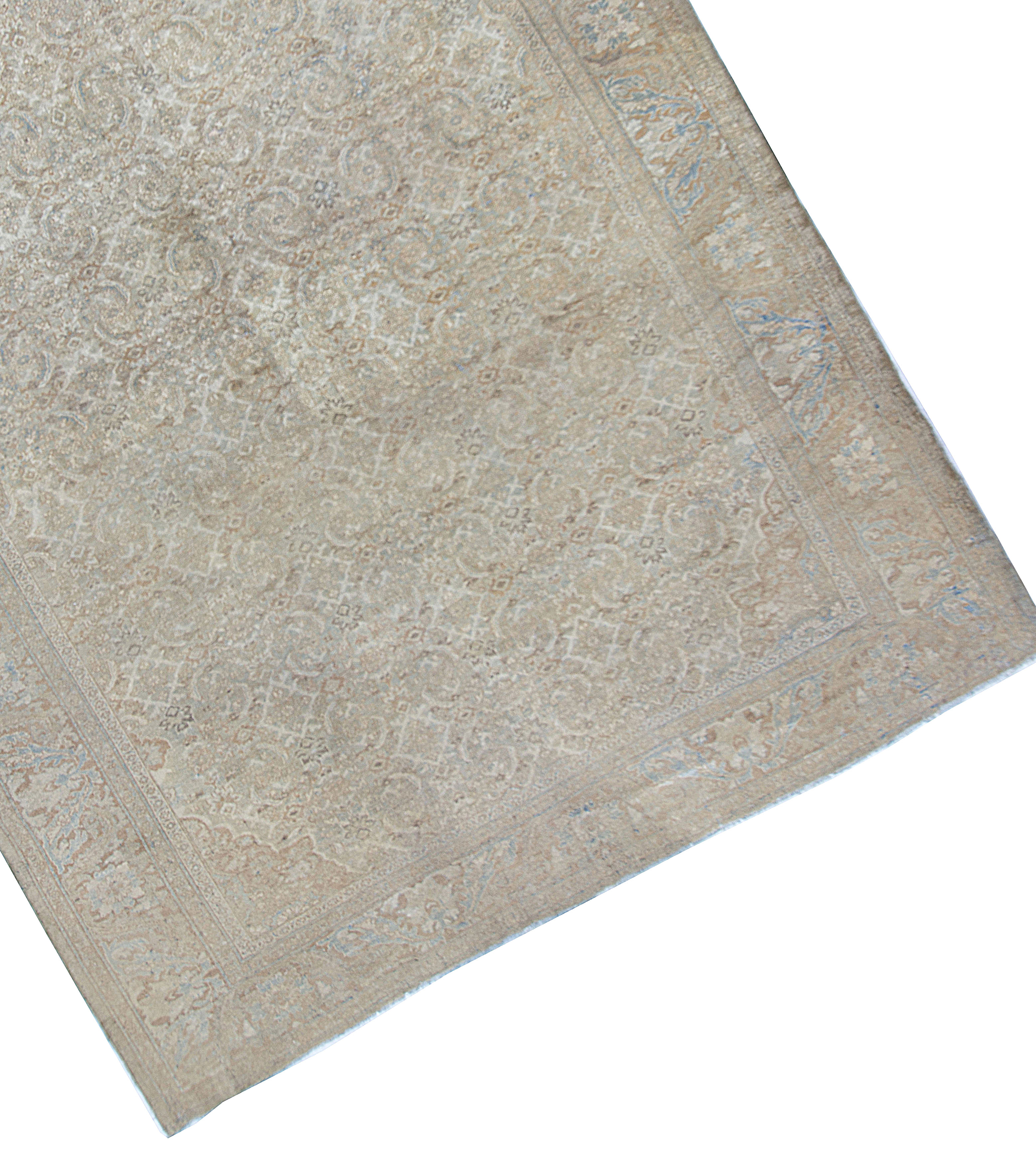 U-2287 - Antique Persian Sultanabad Rug
10ft 06in X 13ft 05in
Circa: 1890
Sultanabad-Mahal-Ziegler Rugs
An extremely subtle and restrained palette characterizes this northwest Persian town carpet, probably the creation of the firm Ziegler from Manchester, England. The allover herati pattern is rendered in a softly colored taupe and ivory combination, with touches of light blue. The pattern passes under the color matching equally muted main border of various palmettes and various leaves. The general effect is that of a minimalist carpet totally in harmony with contemporary decorating trends emphasizing light colors, spacious placement of furniture, and a generally uncluttered room setting. The condition is quite good for the age and the weave is slightly finer than the usual run of Ziegler Mahal carpets.
Vacuum your rug frequently and use a vacuum which uses suction and does not have bristles. If possible, set vacuum to low power setting and vacuum the rug up and down and do not use a back-and-forth motion.
If possible, rotate the rug every few years to allow foot traffic to be spread evenly and shade the rug from direct sunlight to avoid fading in areas.
A rug pad is recommended on all surfaces to prevent slipping and stop marking if on floors with grooves or lines. Professional cleaning is recommended every two or three years.