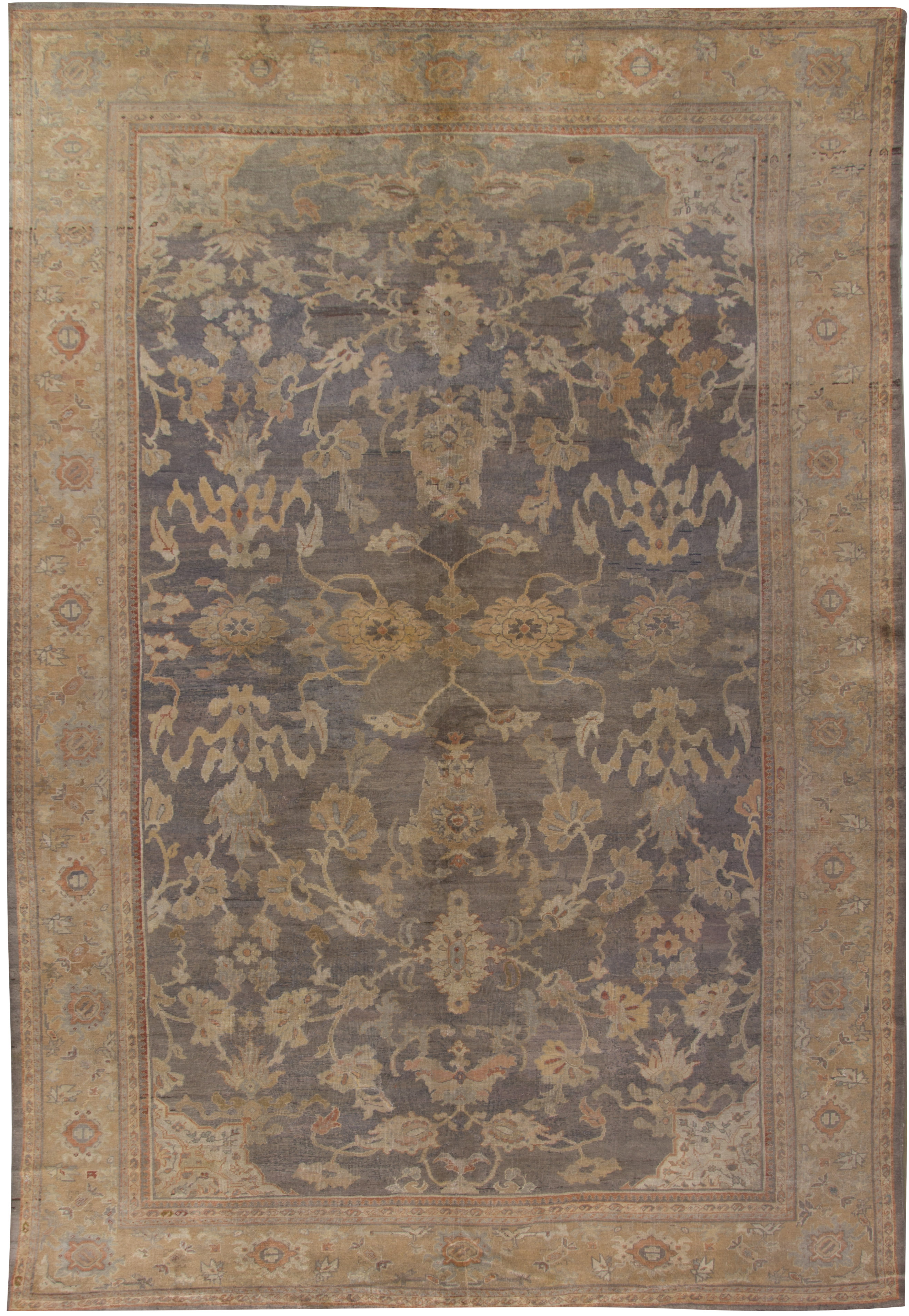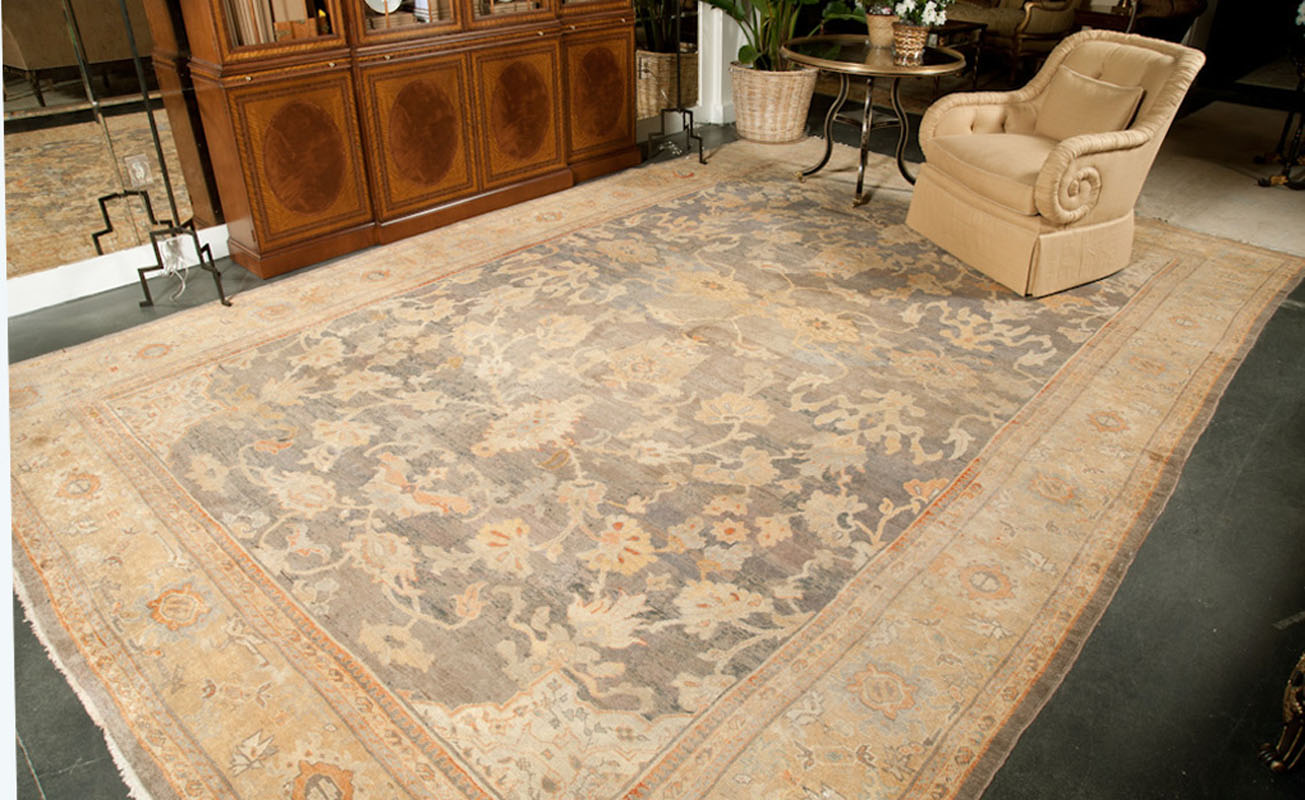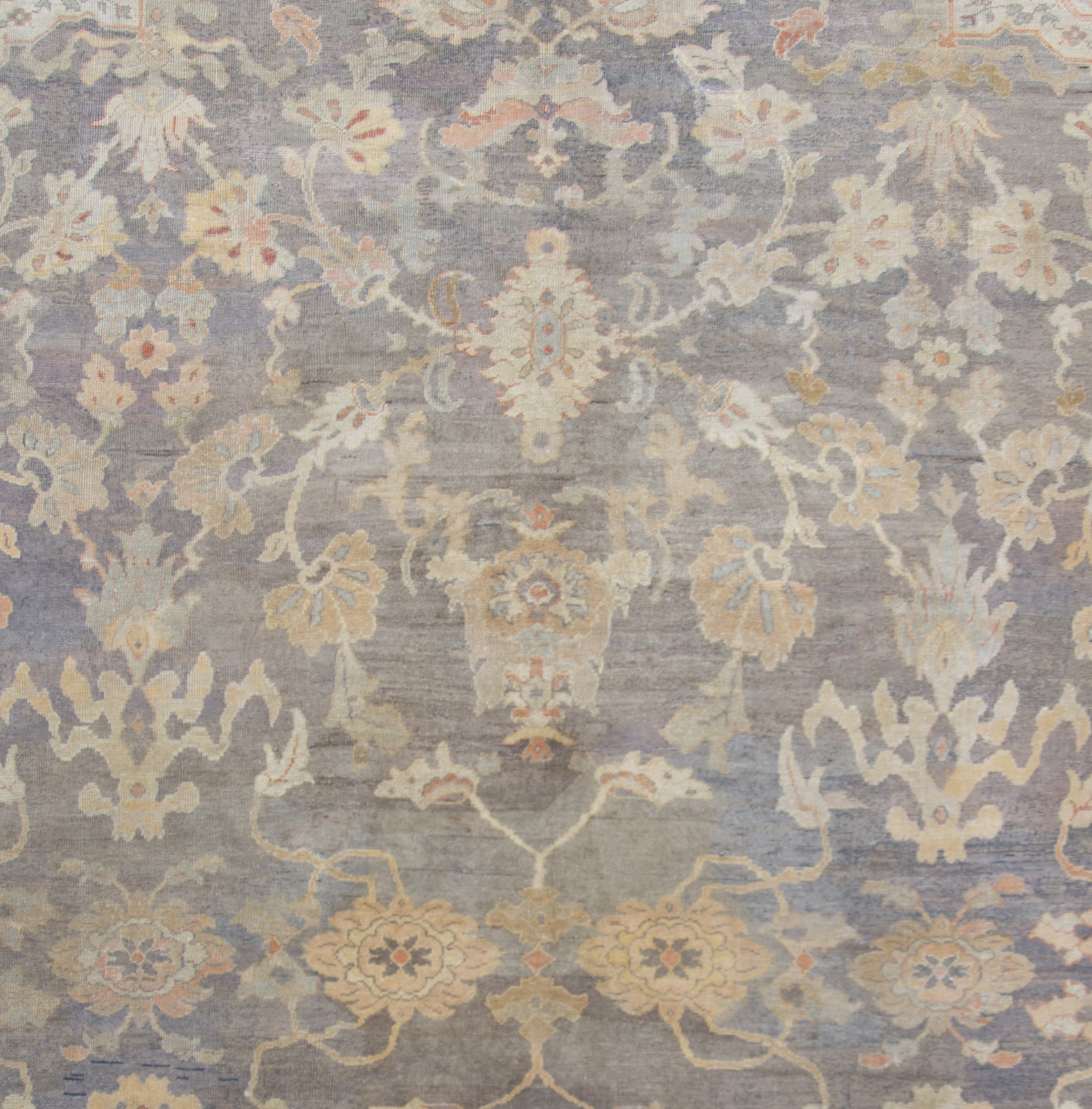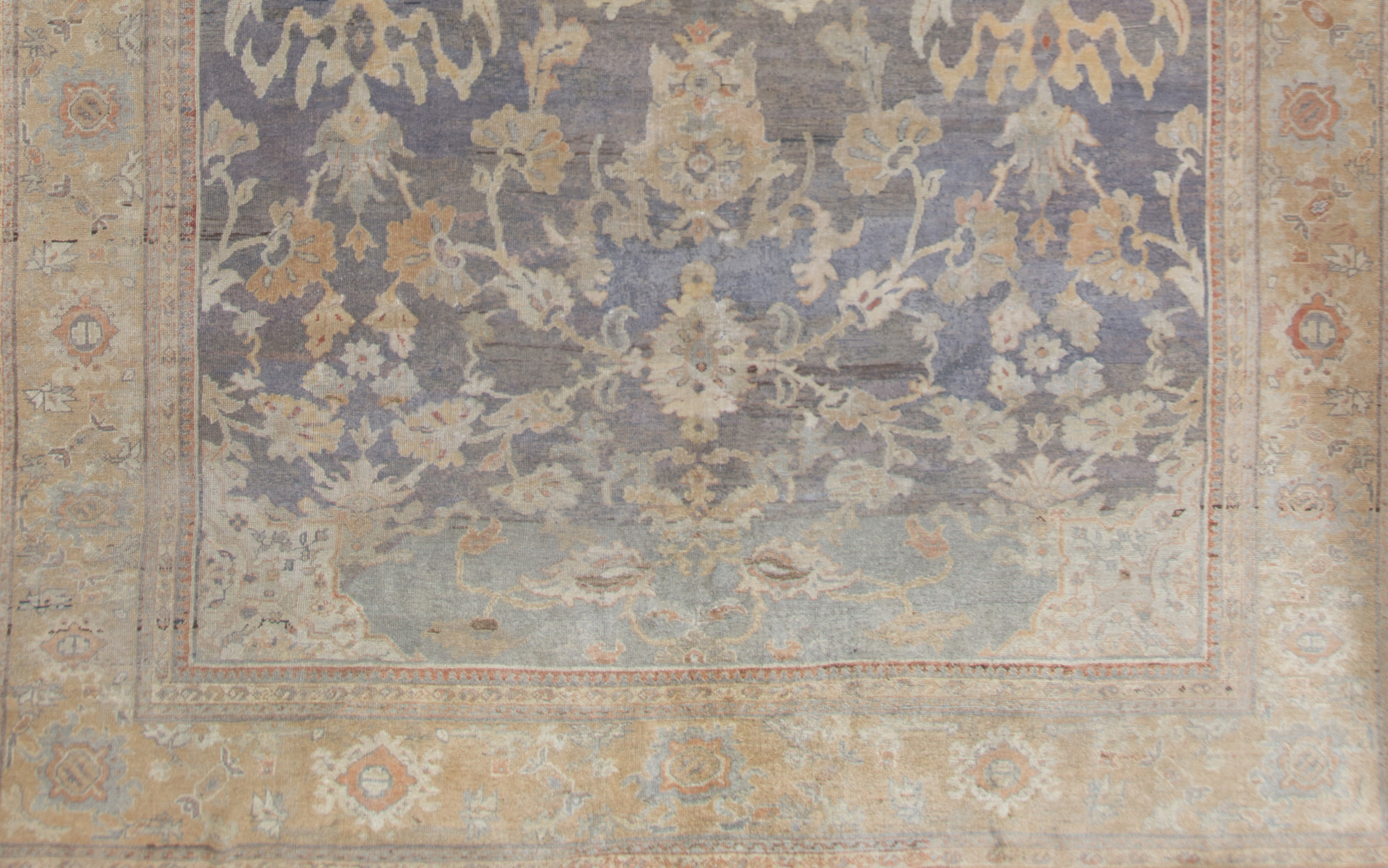 M794 - Antique Persian Sultanabad Rug
11ft 02in X 16ft 03in
Circa: 1890
Sultanabad-Mahal-Ziegler Rugs
This attractive decorative carpet is probably a product of the Ziegler Company a major English firm active in Sultanabad in the 1880-1930 periods. The slate blue field is continuously but spaciously filled with unusual palmette angular vine segments and oddly zoomorphic elements in contrast to the mobile filed. The narrow light brown main border is more grounded with symmetric palmettes and attendant small leaves. There are small ivory field corners hinting of largely unseen repeating medallions . This carpet works well with the traditional design or with a more eclectic shabby chic décor.
Vacuum your rug frequently and use a vacuum which uses suction and does not have bristles. If possible, set vacuum to low power setting and vacuum the rug up and down and do not use a back-and-forth motion.
If possible, rotate the rug every few years to allow foot traffic to be spread evenly and shade the rug from direct sunlight to avoid fading in areas.
A rug pad is recommended on all surfaces to prevent slipping and stop marking if on floors with grooves or lines. Professional cleaning is recommended every two or three years.