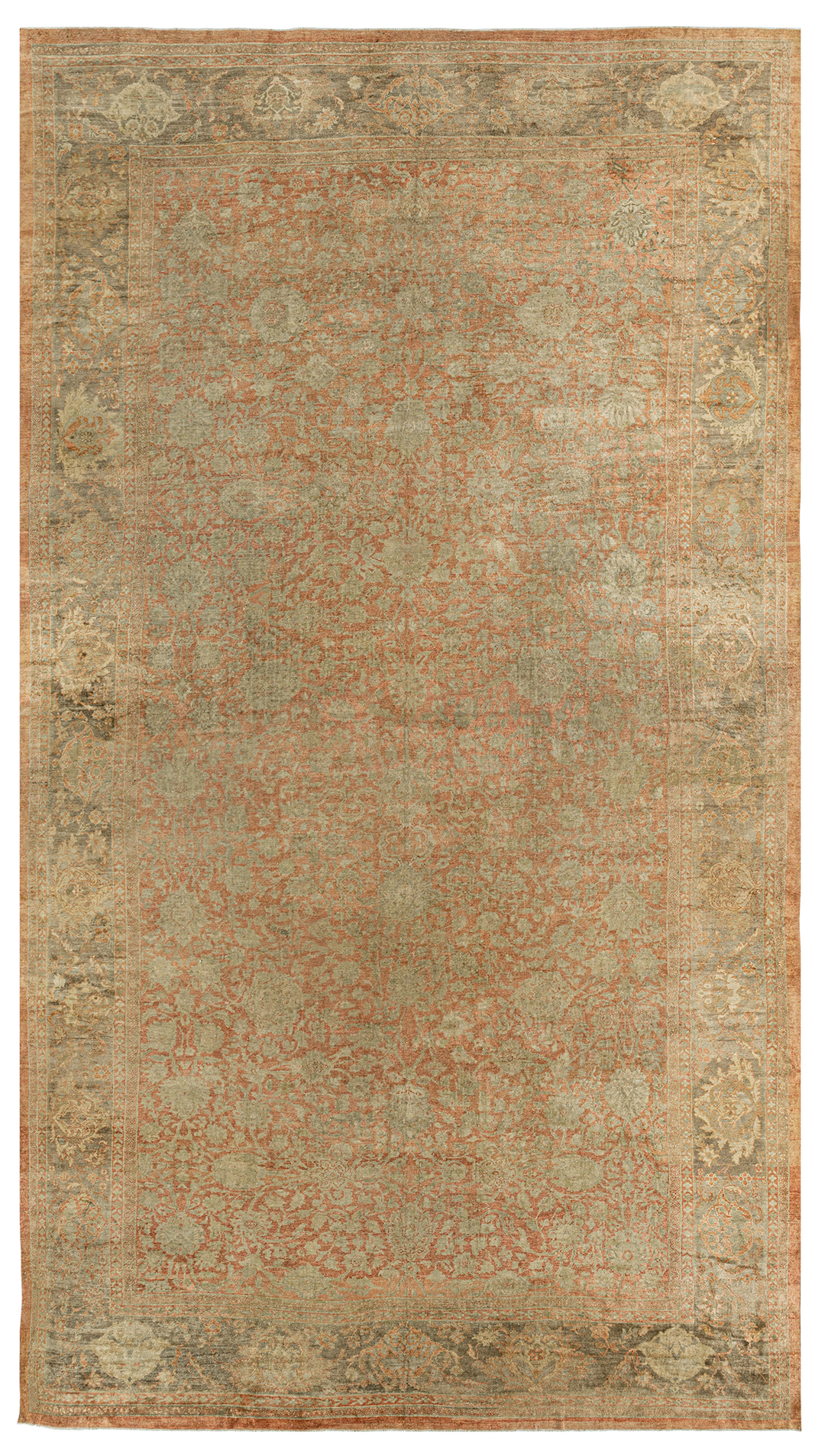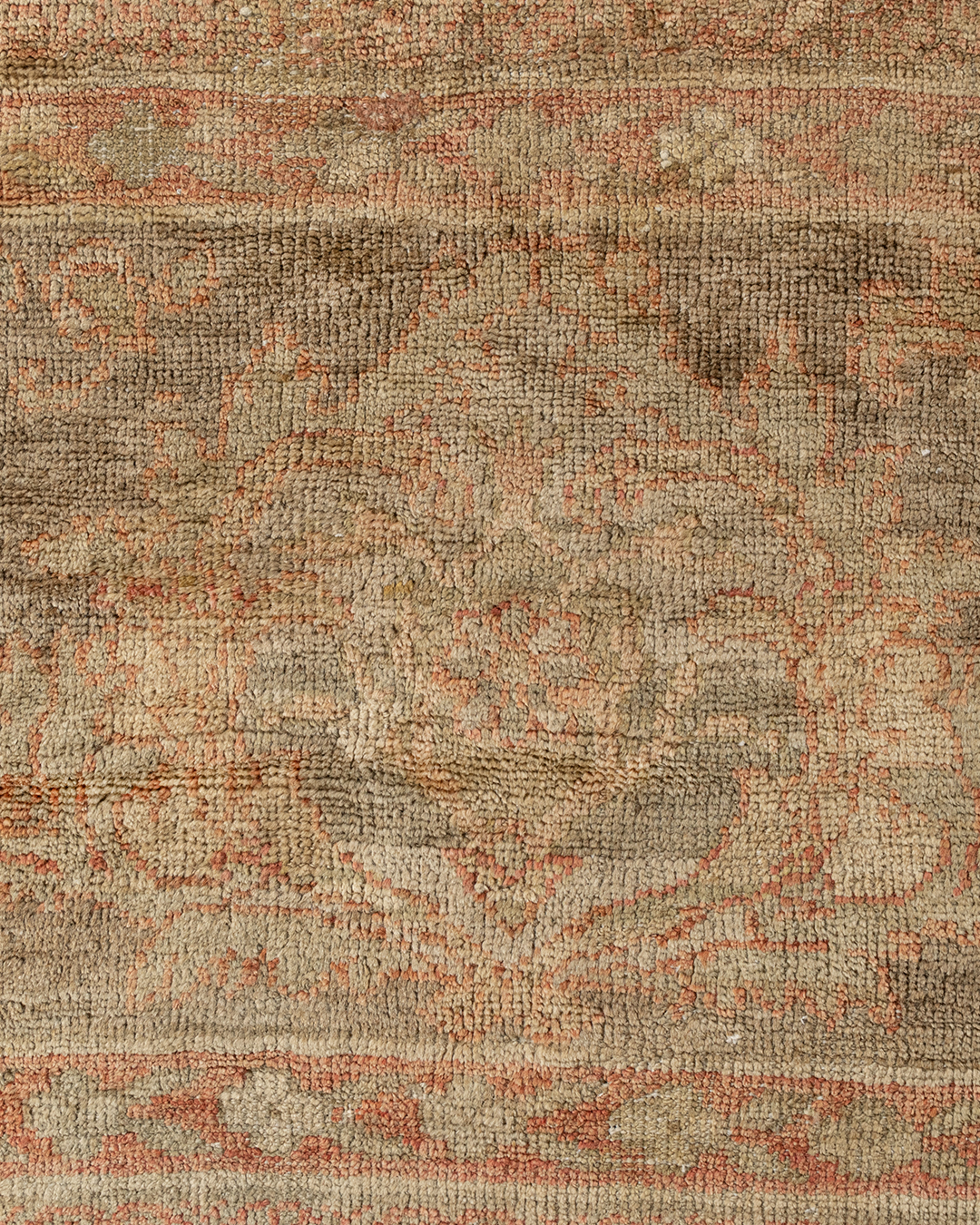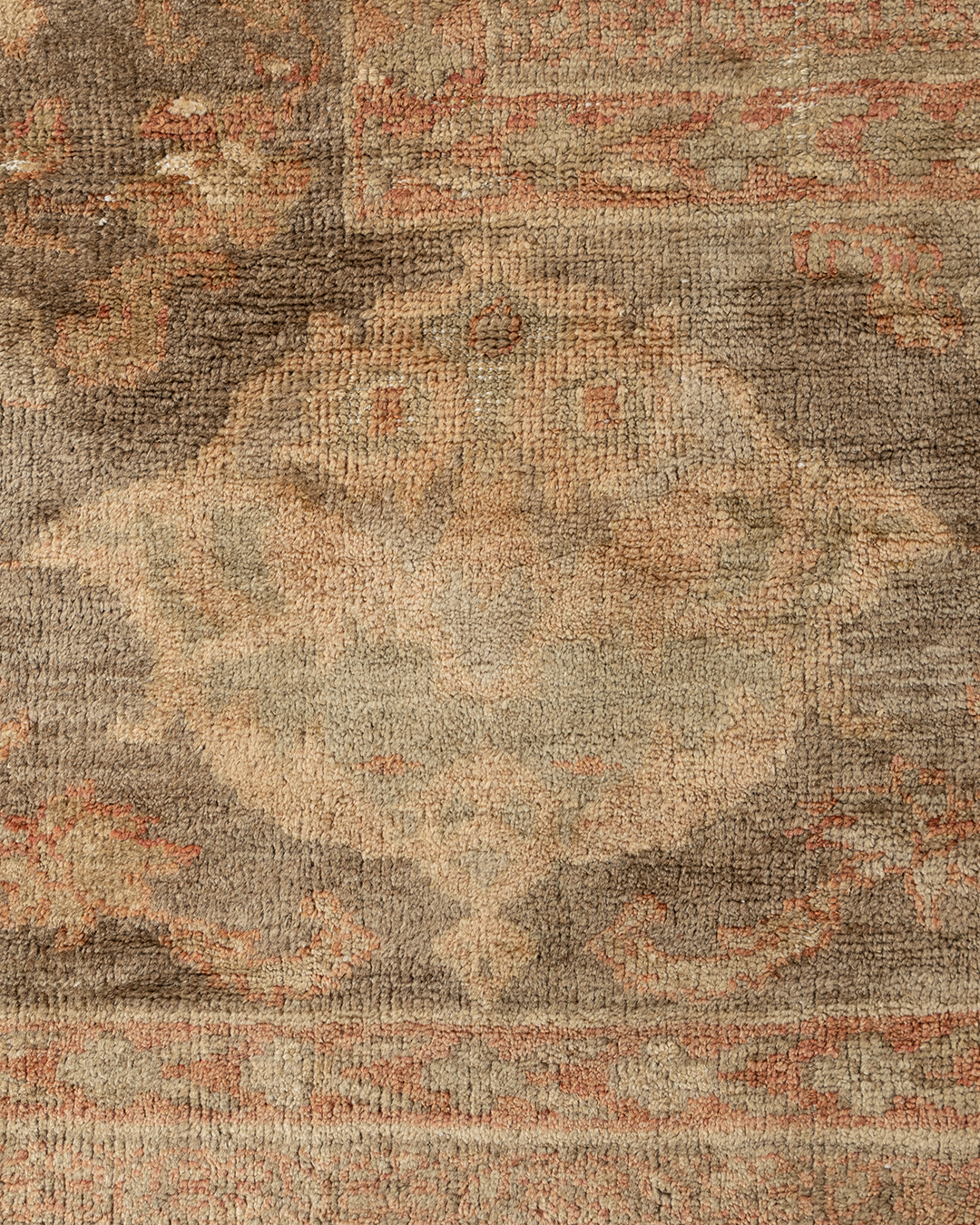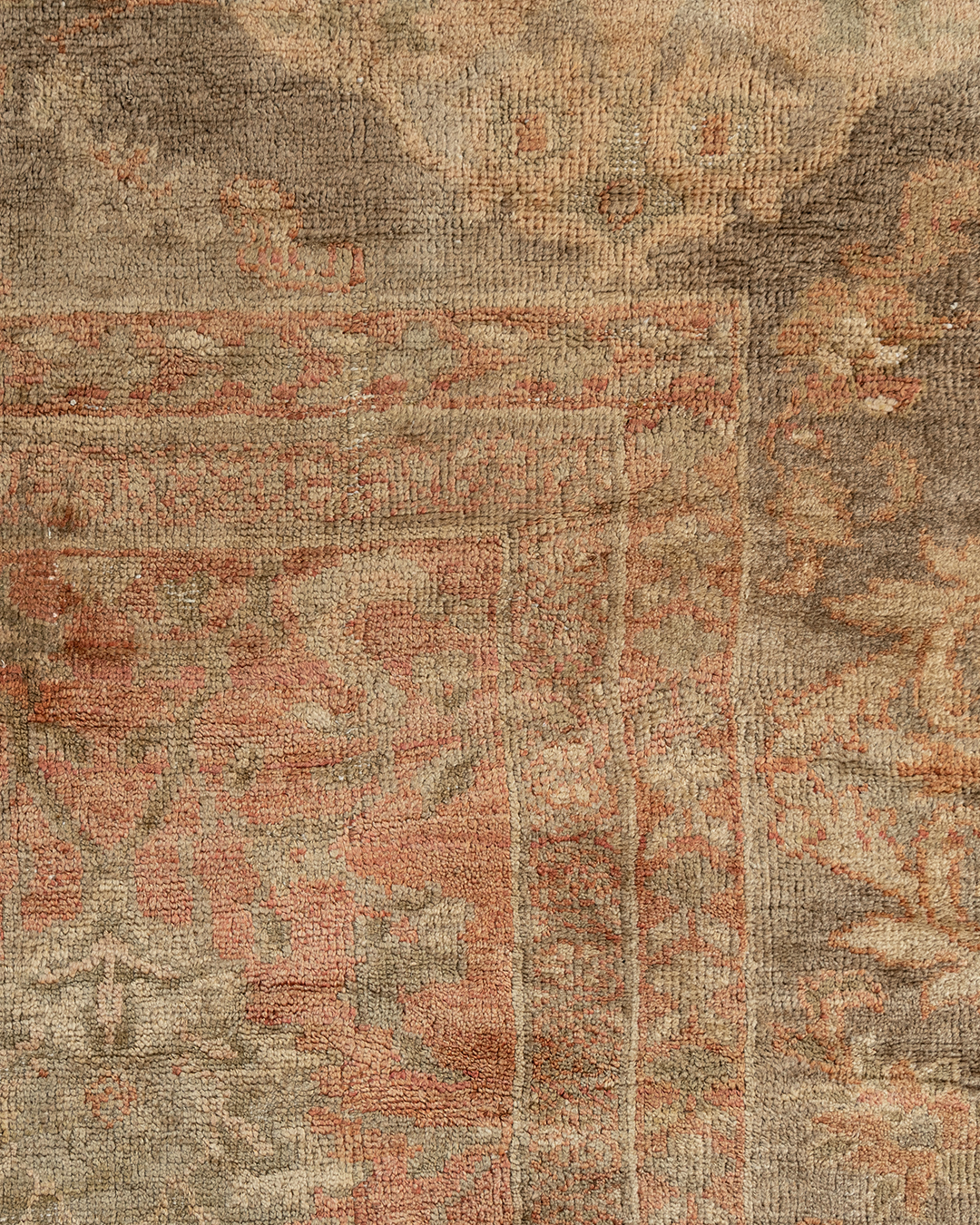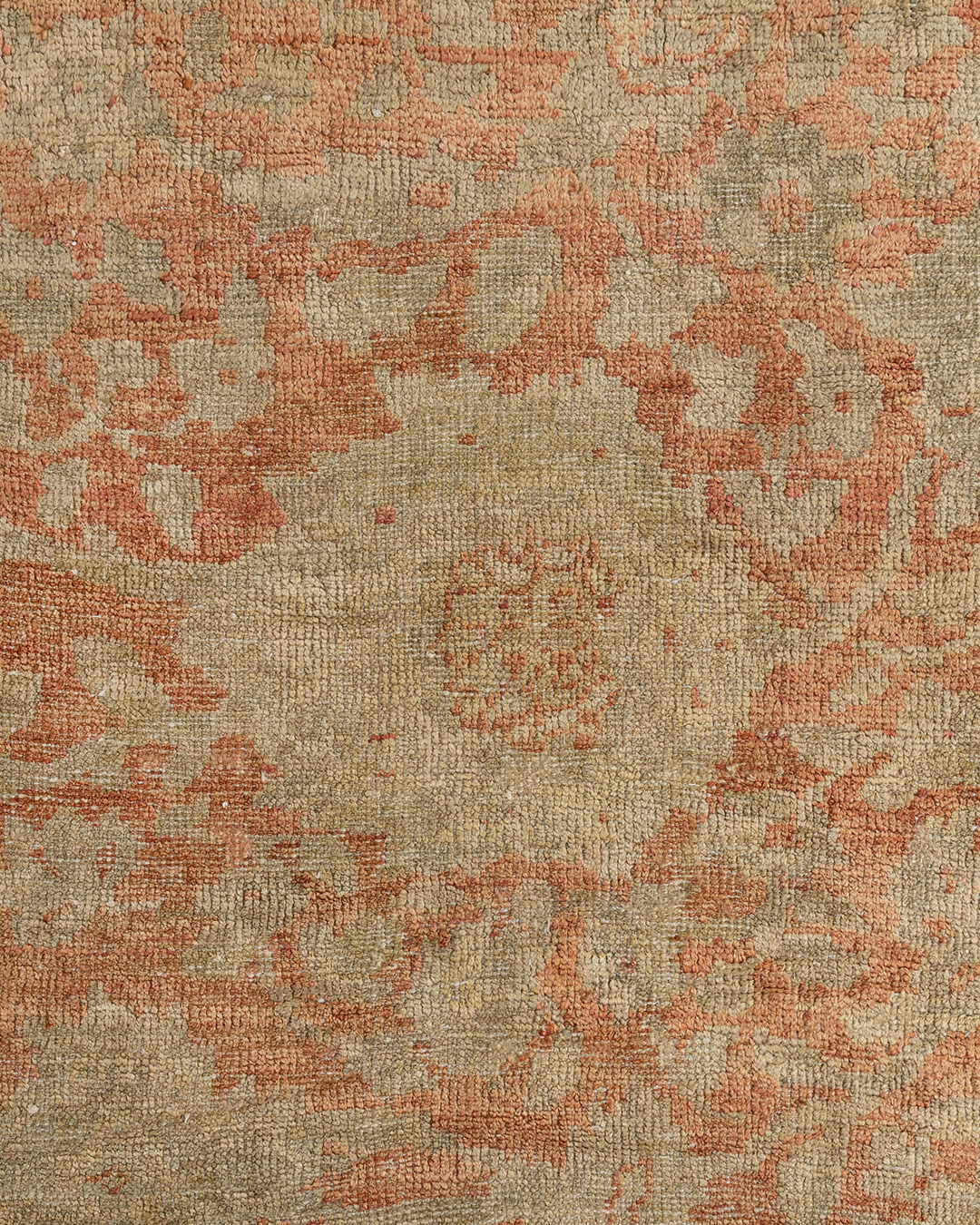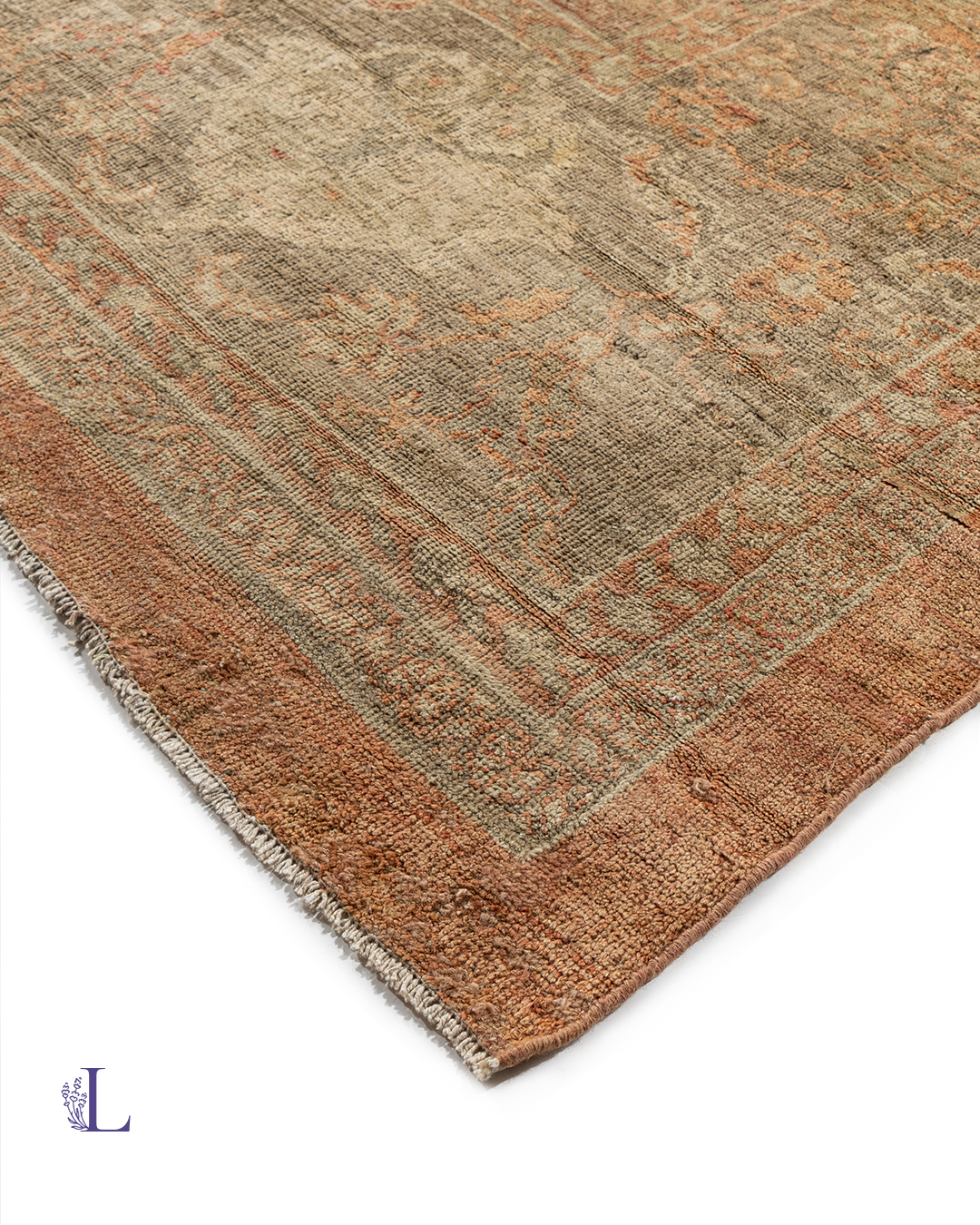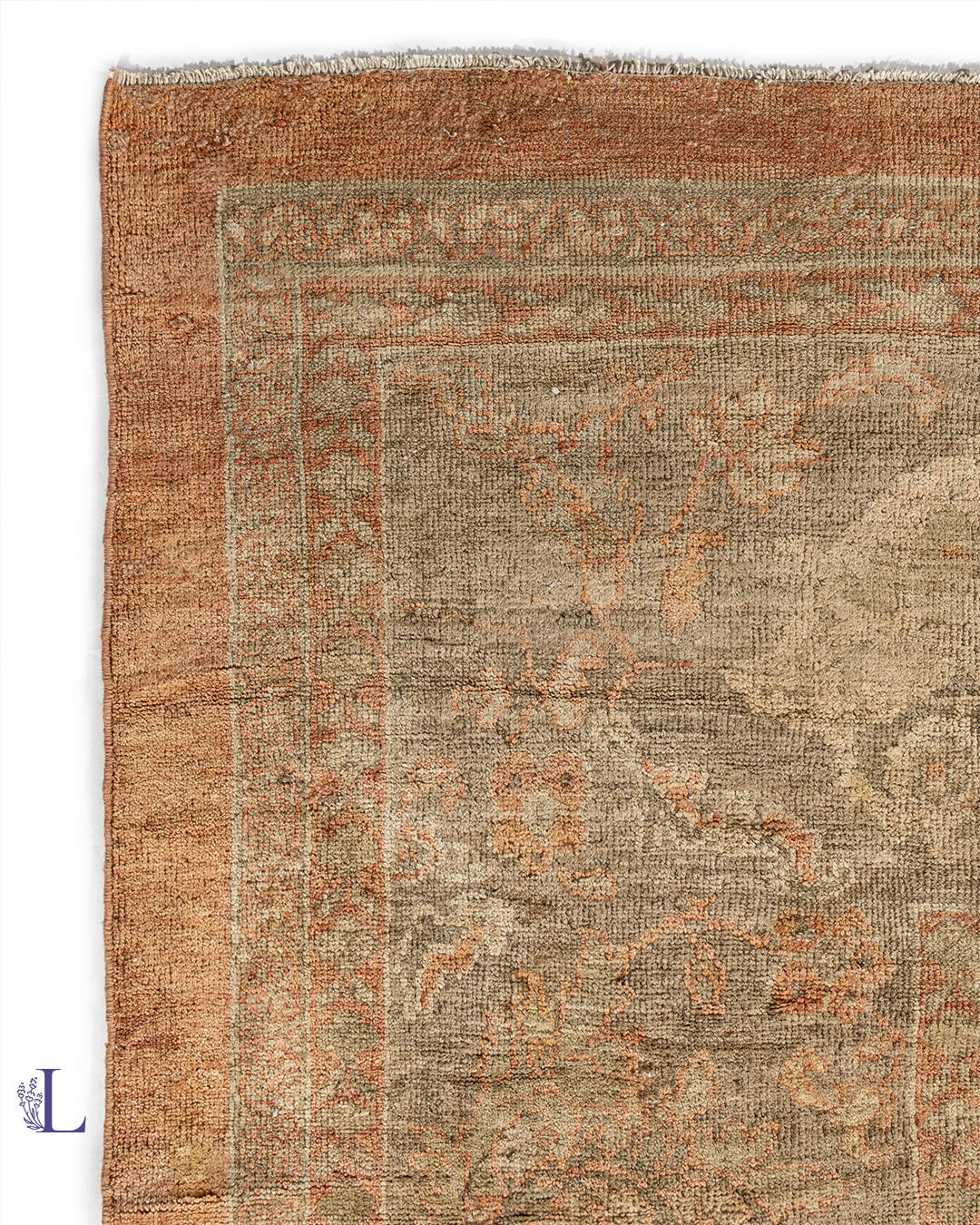 D337 - Antique Persian Sultanabad Rug
14ft 06in X 25ft
Circa: 1890
Sultanabad-Mahal-Ziegler Rugs
In Arak (now Markazi) province in west-central Persia, the town of Sultanabad (and surrounding villages) is justly famous for the light colored, boldly allover patterned large carpets woven in the 1880-1910 period. The British firm of Ziegler was the most important company, adapting the lighter, often unusual, colors and large-scale designs common to antique Turkish Oushaks to more Persianate drawing styles. The resulting rugs are light, airy, expansive, and unmistakable. Nothing looks like or can substitute for a Sultanabad. And nothing looks as opulent with high taste furnishings.
Vacuum your rug frequently and use a vacuum which uses suction and does not have bristles. If possible, set vacuum to low power setting and vacuum the rug up and down and do not use a back-and-forth motion.
If possible, rotate the rug every few years to allow foot traffic to be spread evenly and shade the rug from direct sunlight to avoid fading in areas.
A rug pad is recommended on all surfaces to prevent slipping and stop marking if on floors with grooves or lines. Professional cleaning is recommended every two or three years.