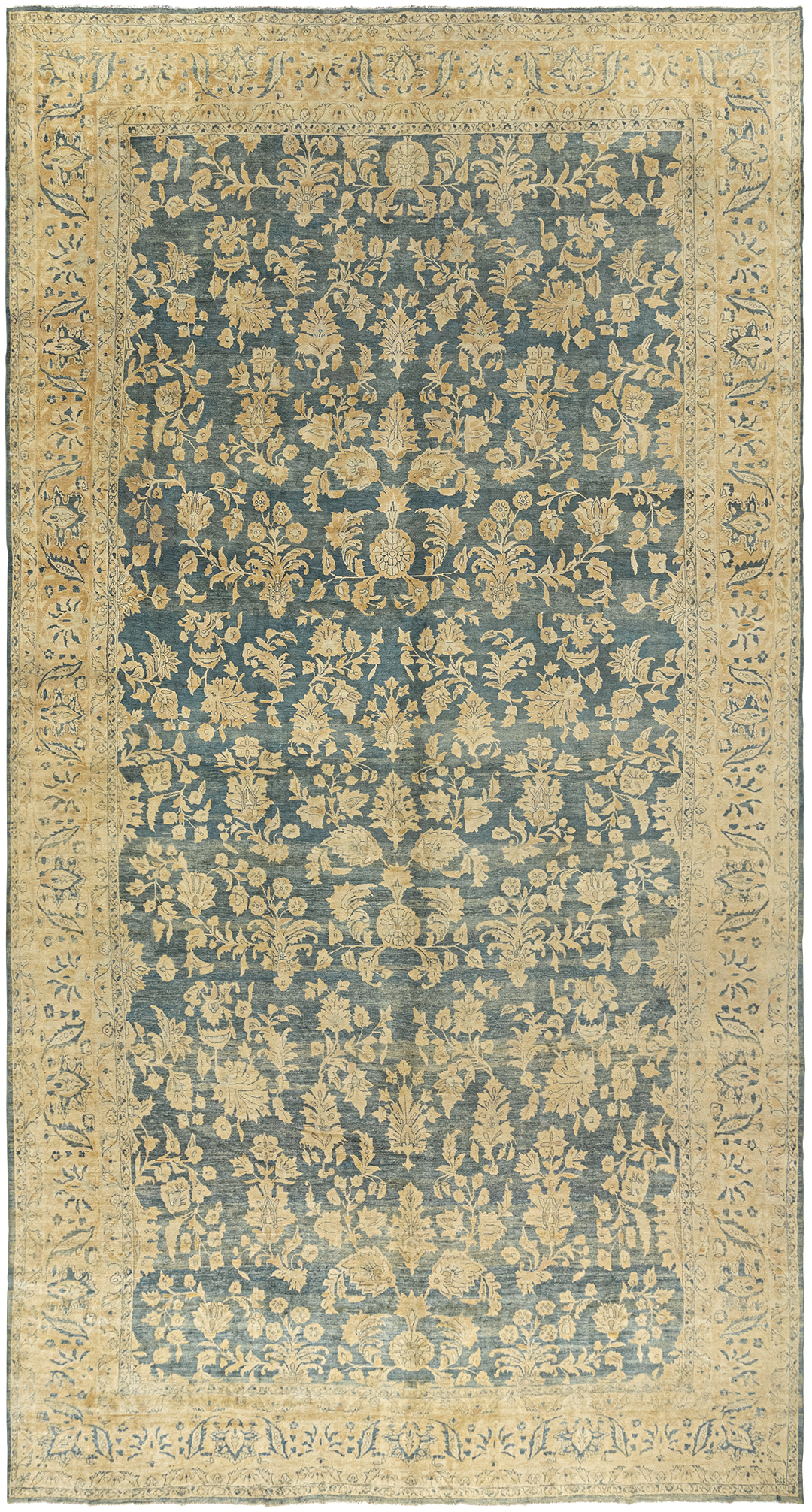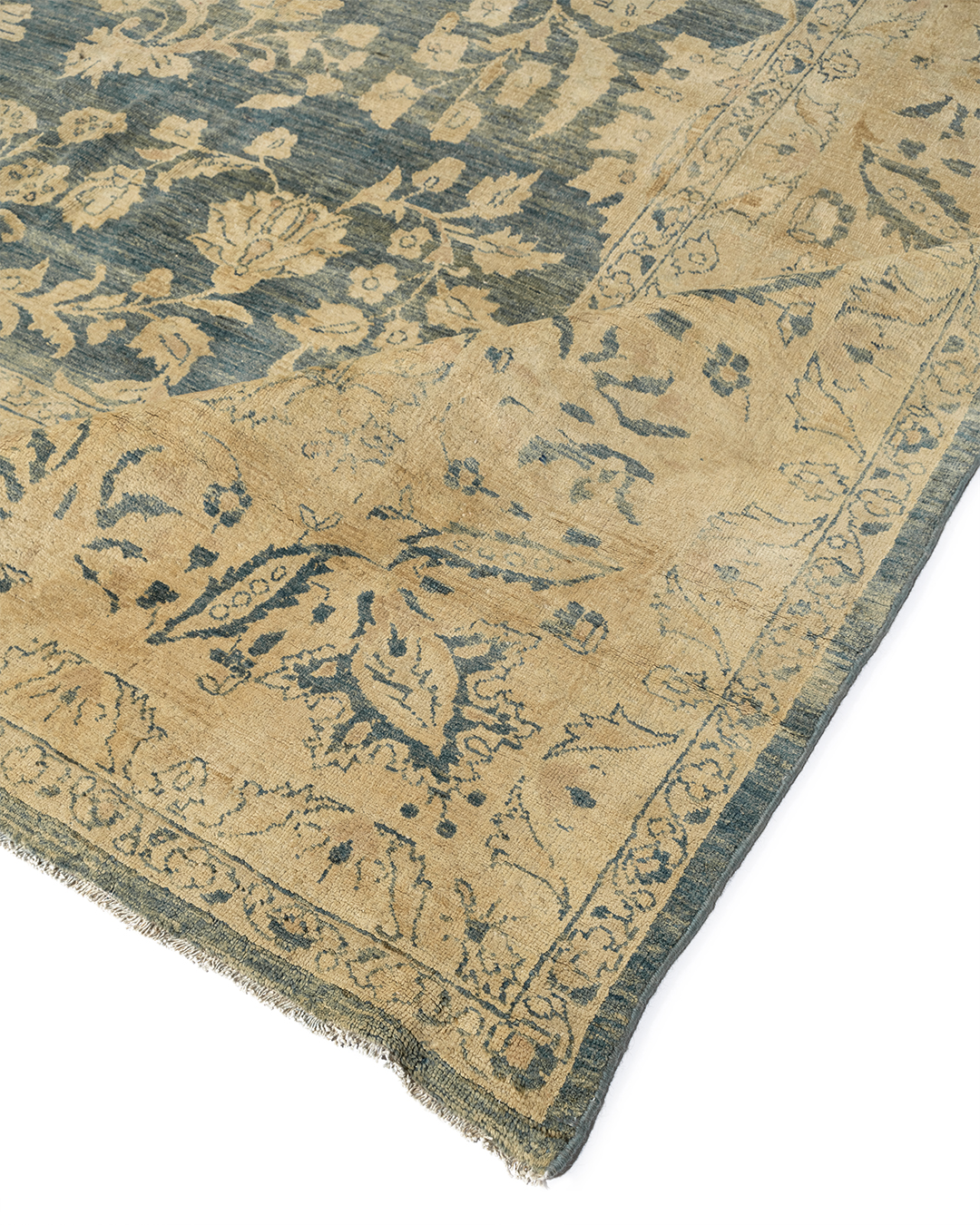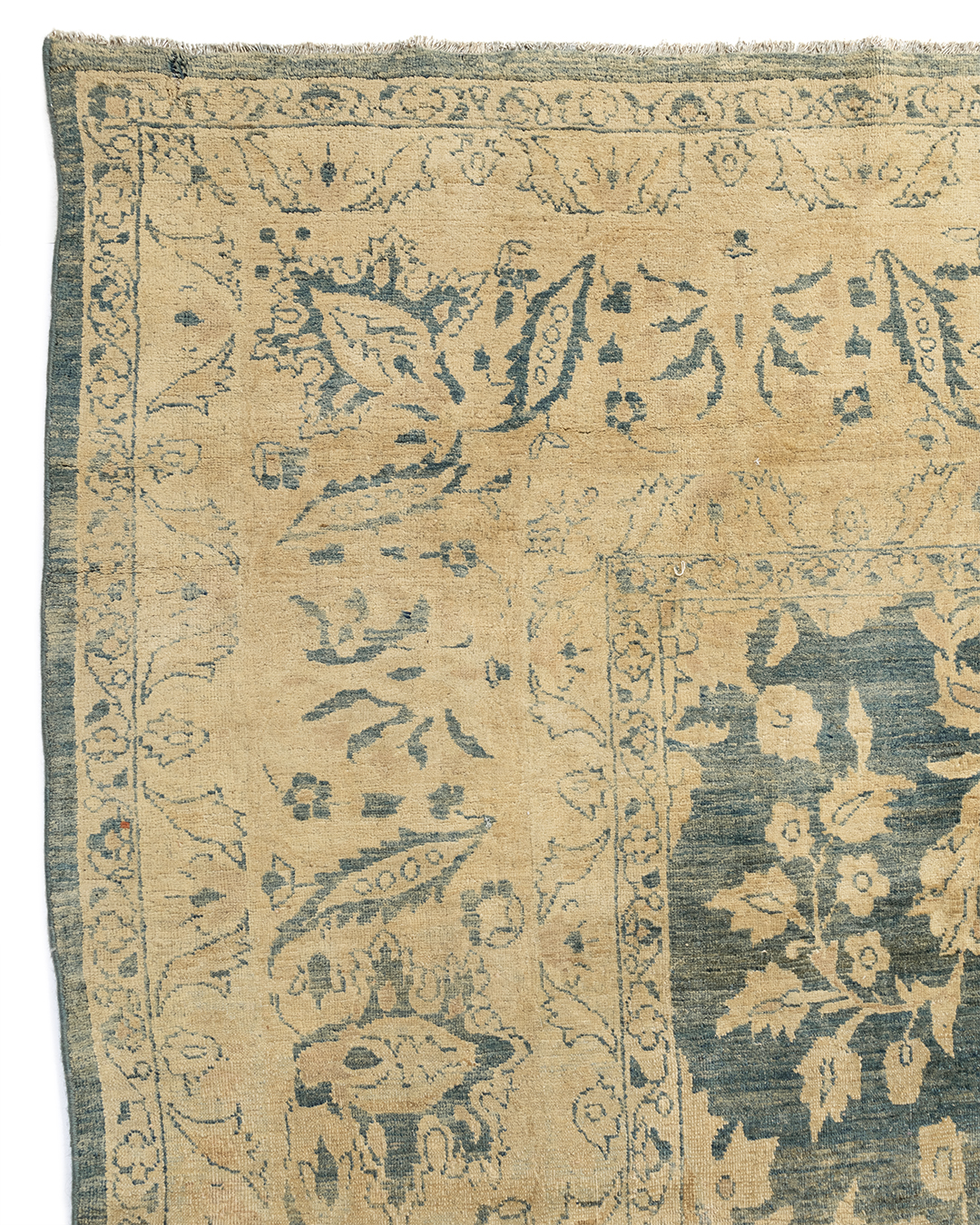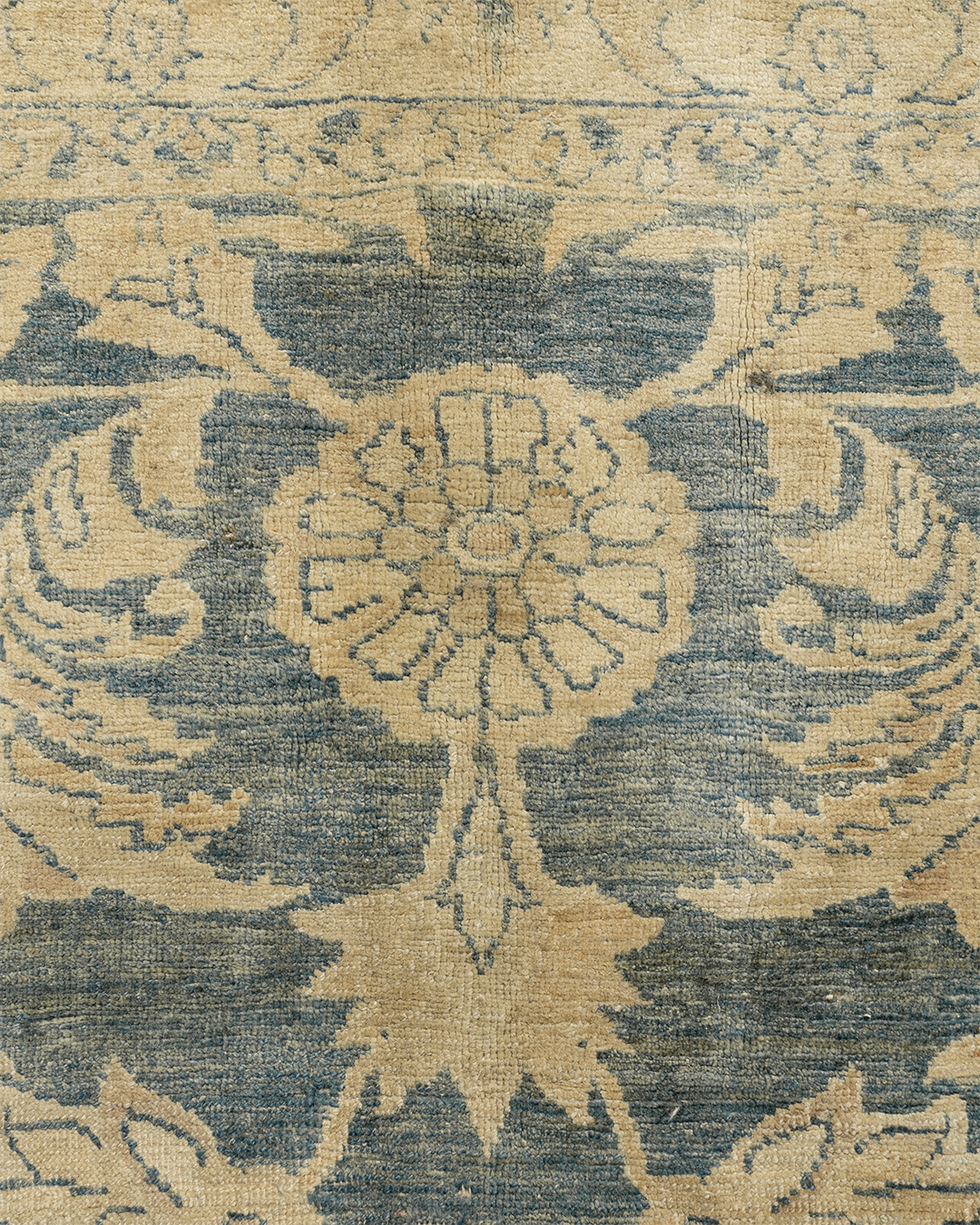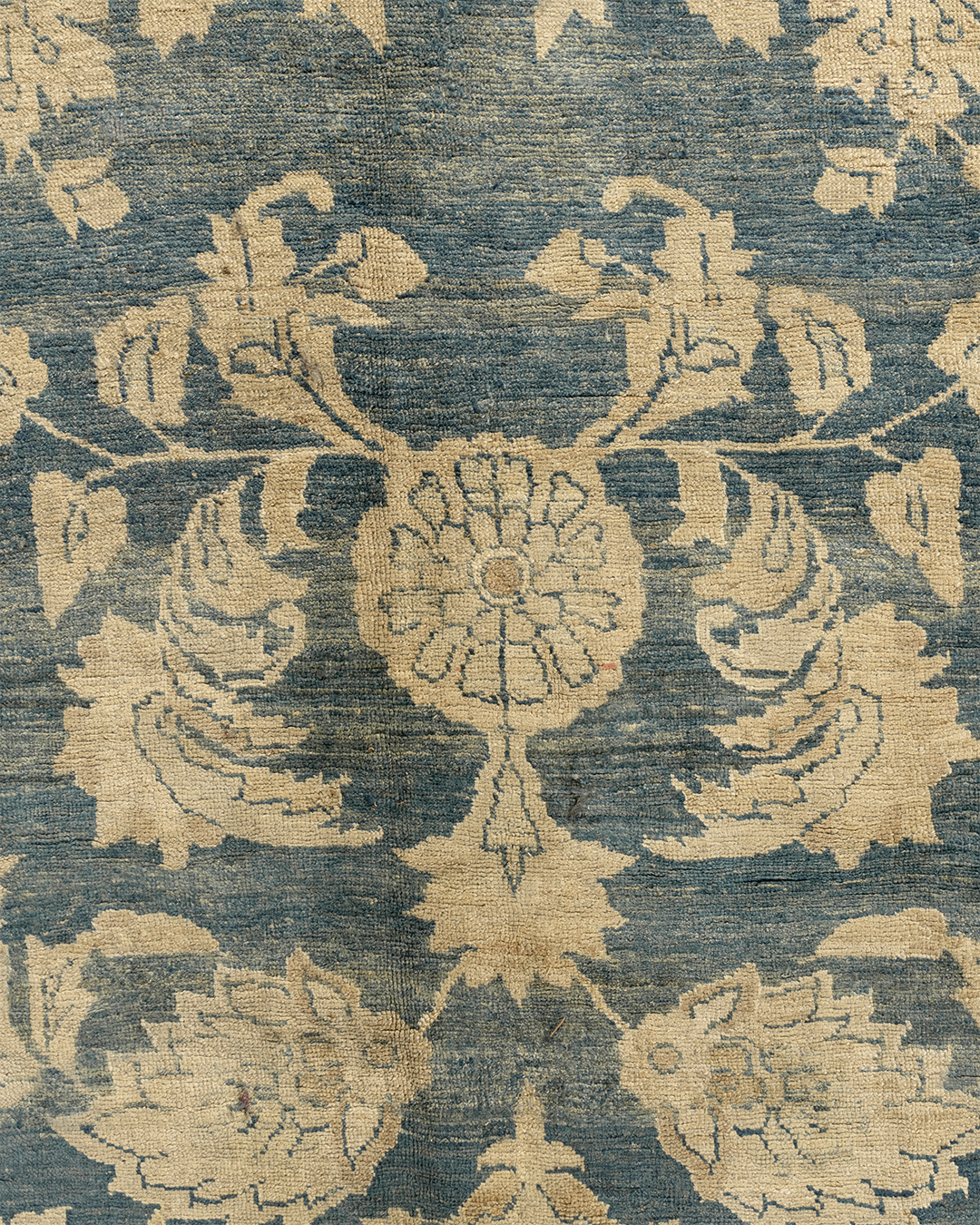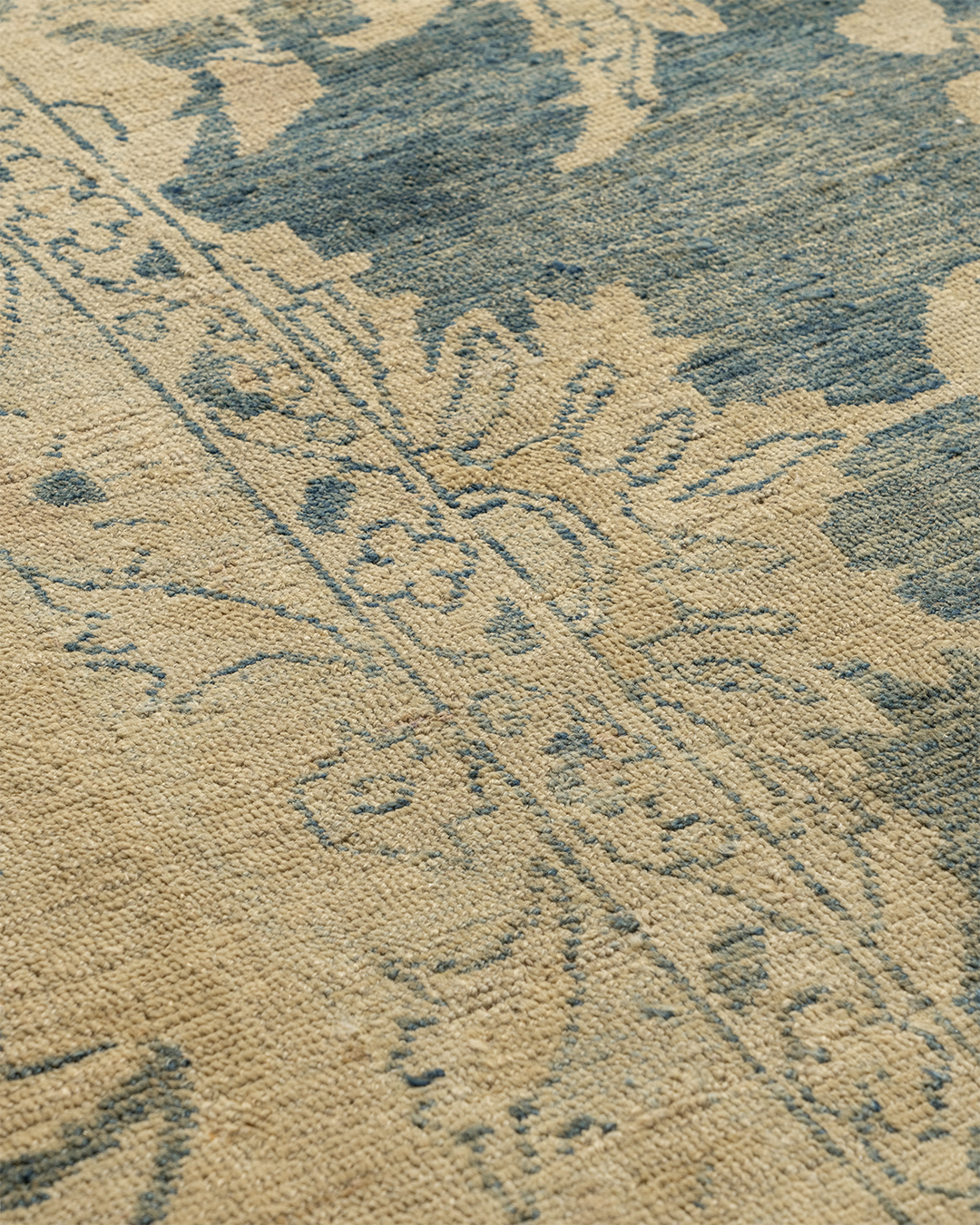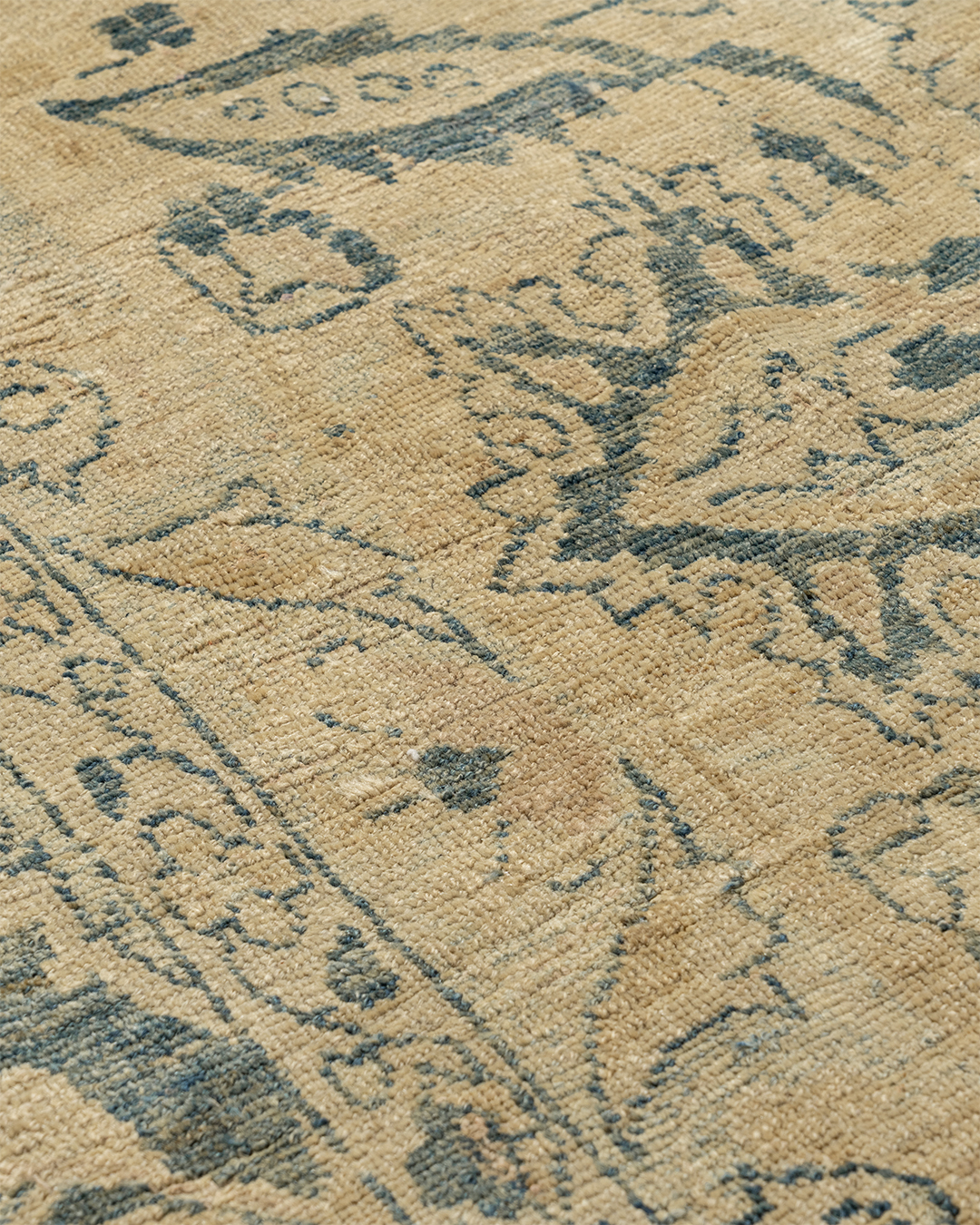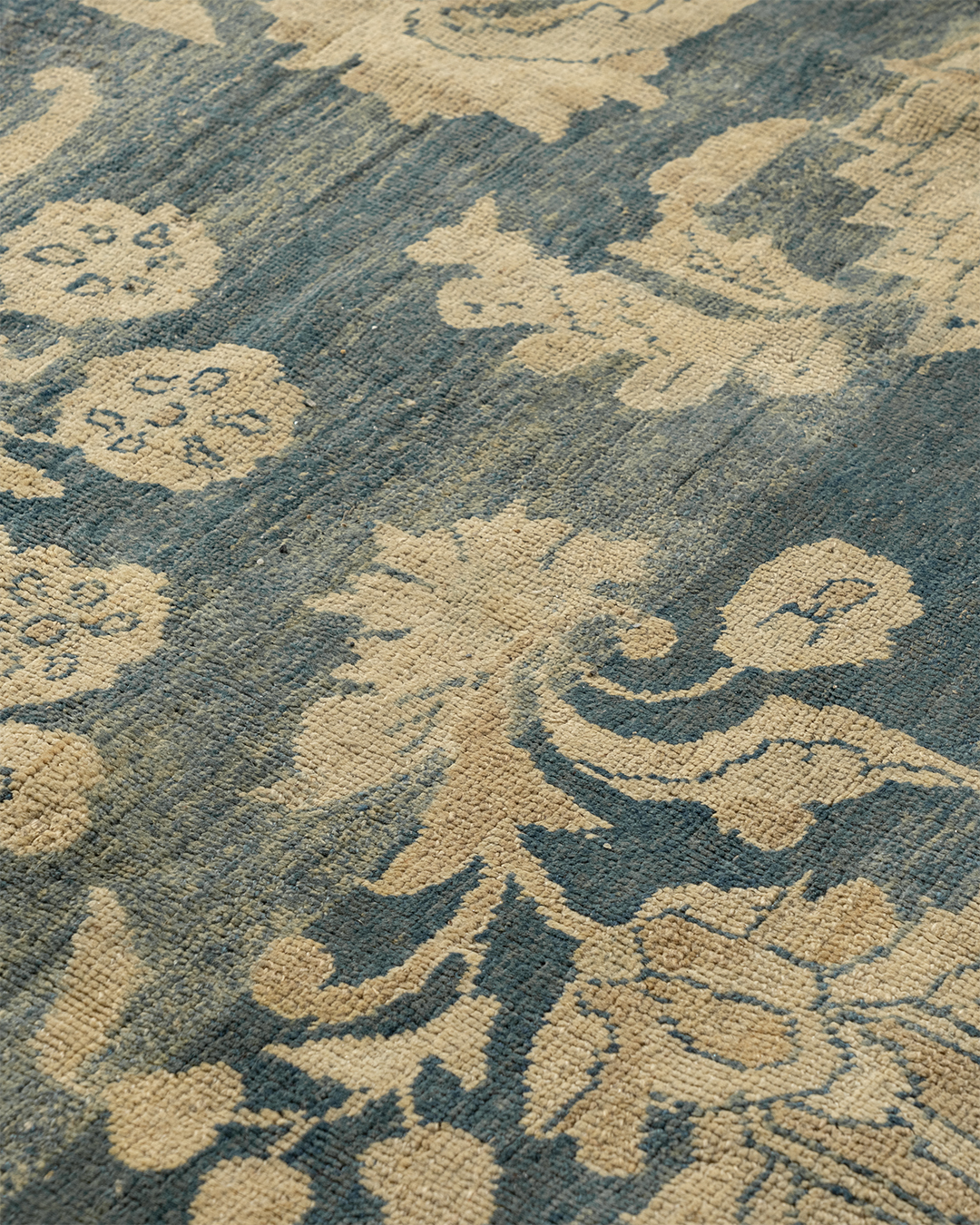 U-3768 - Antique Persian Sarouk Rug
11ft 01in X 20ft 05in
Circa: 1920
Sarouk Rugs
The western Persian Arak (Markazi) Province is the home of hundreds of villages weaving some of the most popular and desired of room size and larger 20th century carpets. With rustic origins, but urban style, Sarouks, Mahals, Sultanabad's and Feraghans, have been universally esteemed by designers and retail clients for their durability, colors, and decorative character. This is a particularly large, almost gallery format, carpet with the universally popular detached floral pattern, the so-called "American Sarouk" allover layout. The pattern has become popular in Germany, Austria, and Italy in the postwar period as a result of rug fashions travelling.
The pellucid, shimmering near aqua blue field shows rosettes, palmettes, fantasy flowering plants, short vine sections, curled and barbed leaves, and an assortment of other characteristic elements, all detailed in cream, pale blue, and straw. The abrash (naturally evolving color variation) along the length of this carpet gives it a flow as if the vegetal elements were borne on a never-ending stream from one end to the other and beyond. This "river of rug" is contained by a buff-salmon border with barbed, slanted leaves and in – and- out- palmettes. The field is mobile while the border is more fixed. This contrast is found on only exceptional pieces as here. The palette is mellow, but not subdued, and is particularly versatile. The foundation of this carpet, as is general with Sarouks, is all cotton, with a medium-fine weave of Persian (asymmetric) knots. The handle is compact with a leathery texture. The unusual format indicates a special order from a discerning client. The carpet dates from the 1920's and is in very good, immediately floorable condition.


Vacuum your rug frequently and use a vacuum which uses suction and does not have bristles. If possible, set vacuum to low power setting and vacuum the rug up and down and do not use a back-and-forth motion.
If possible, rotate the rug every few years to allow foot traffic to be spread evenly and shade the rug from direct sunlight to avoid fading in areas.
A rug pad is recommended on all surfaces to prevent slipping and stop marking if on floors with grooves or lines. Professional cleaning is recommended every two or three years.