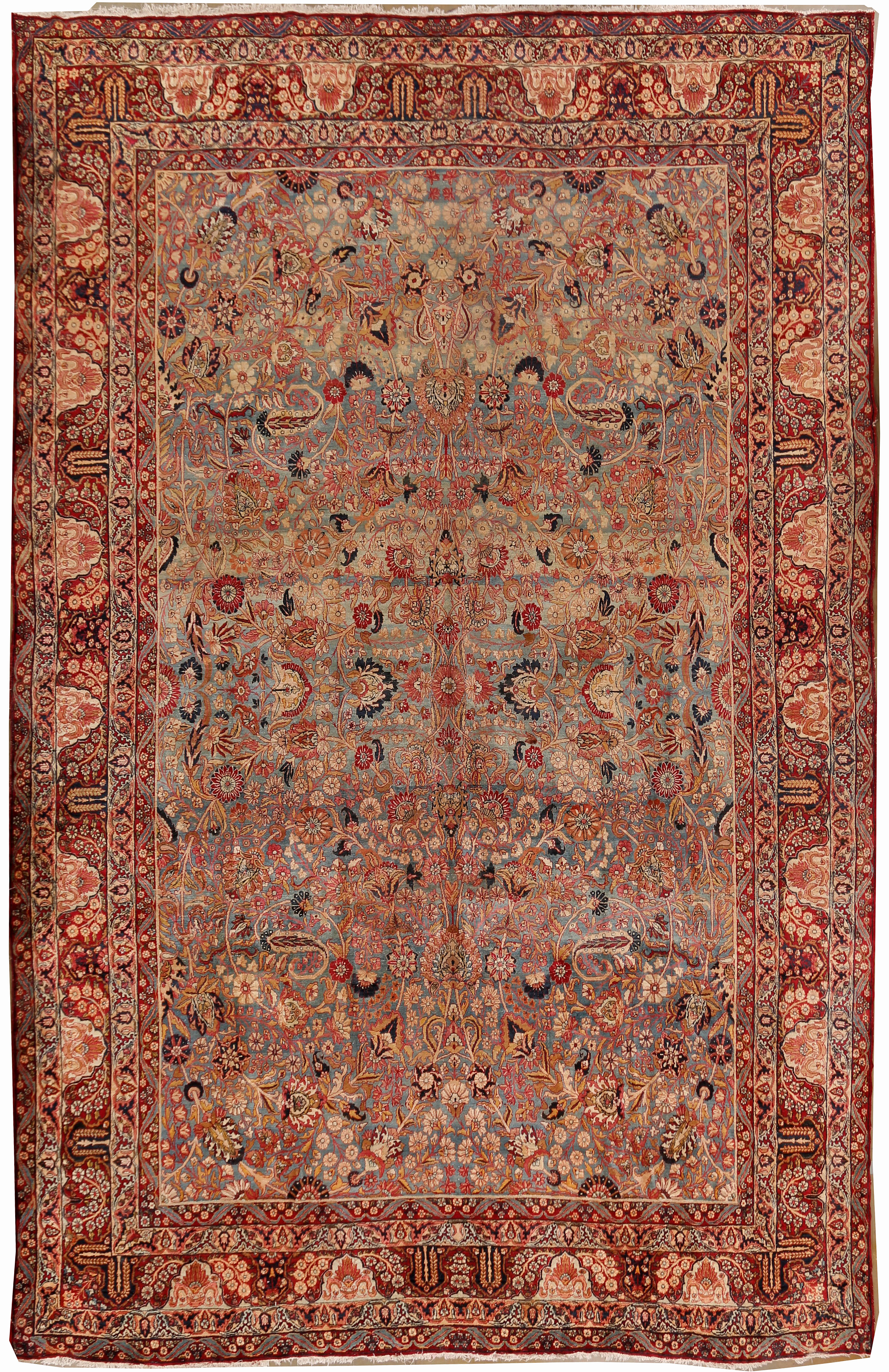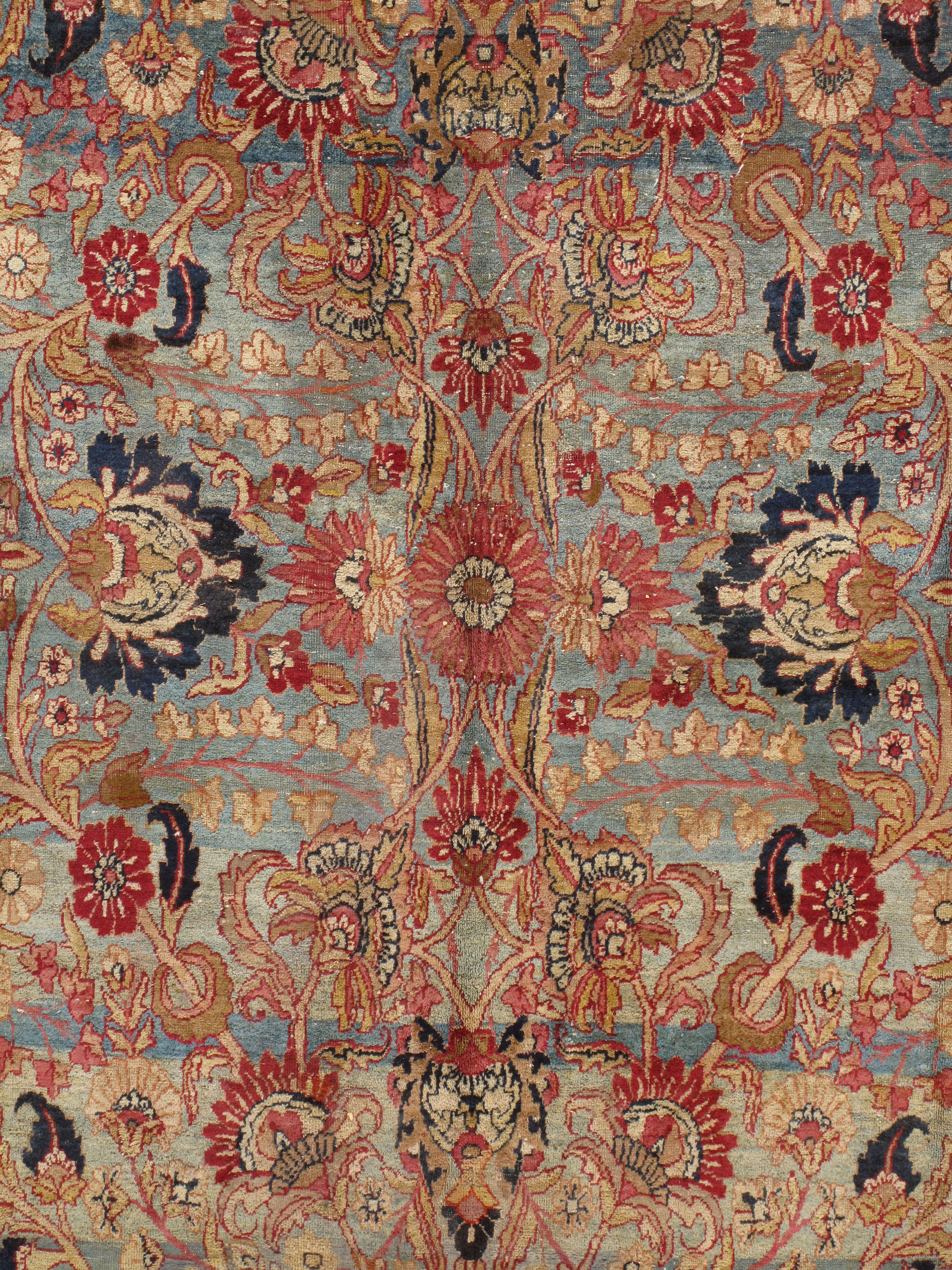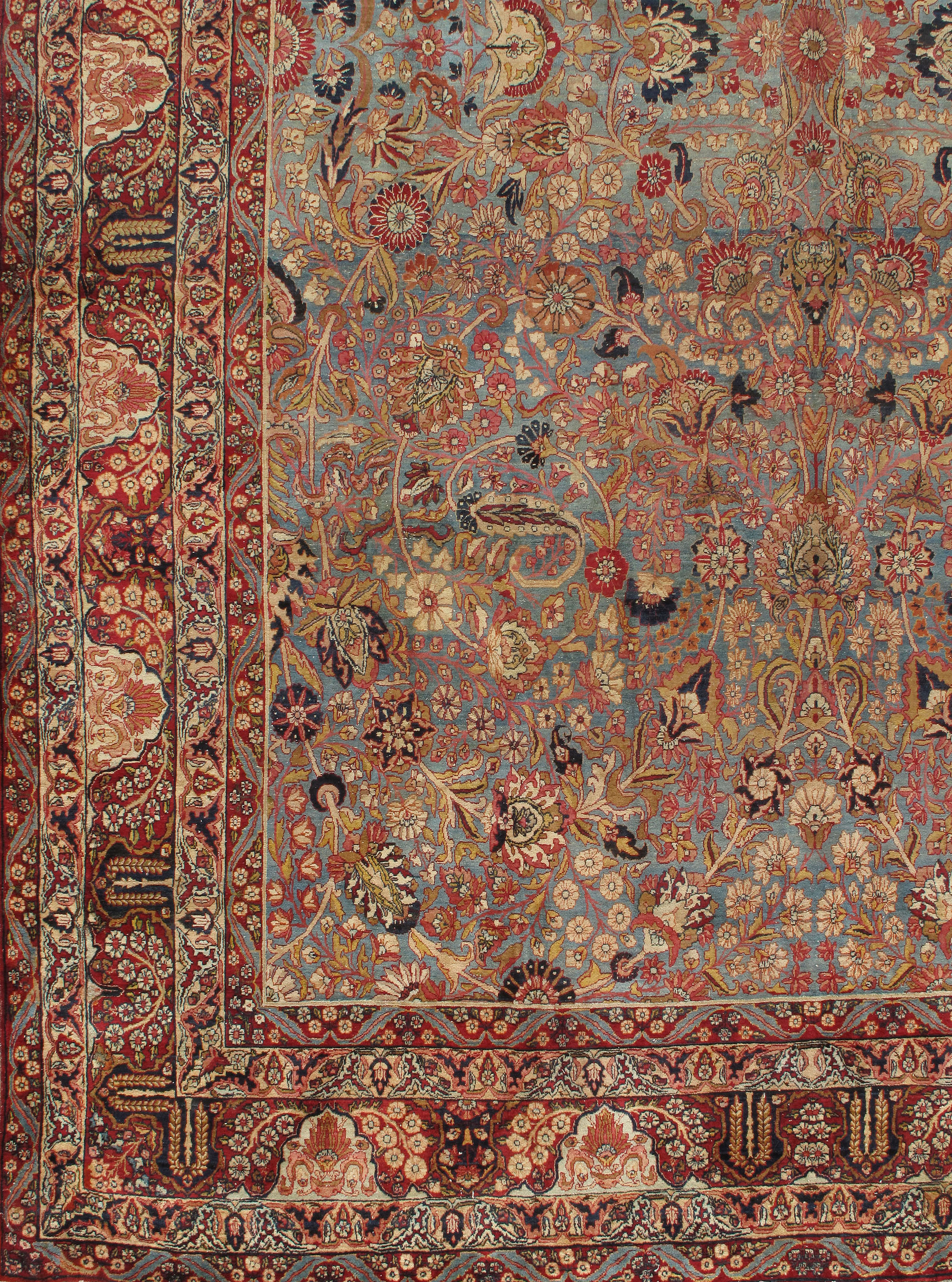 CU-1309 - Antique Persian Kerman Rug
11ft X 16ft 08in
Circa: 1890
Kerman - Kirman Rugs
Kirman rugs, the most imaginative of all antique Persian urban rugs. Kirman city is the seat of Kirman province in SE Persia and is situated about 2000 feet in elevation. Weaving has been carried out continuously since about 1600 with a semi-hiatus in the later 18th century. The 19th century revival was strong and the antique Persian rugs from there enjoy a considerable reputation.
Vacuum your rug frequently and use a vacuum which uses suction and does not have bristles. If possible, set vacuum to low power setting and vacuum the rug up and down and do not use a back-and-forth motion.
If possible, rotate the rug every few years to allow foot traffic to be spread evenly and shade the rug from direct sunlight to avoid fading in areas.
A rug pad is recommended on all surfaces to prevent slipping and stop marking if on floors with grooves or lines. Professional cleaning is recommended every two or three years.