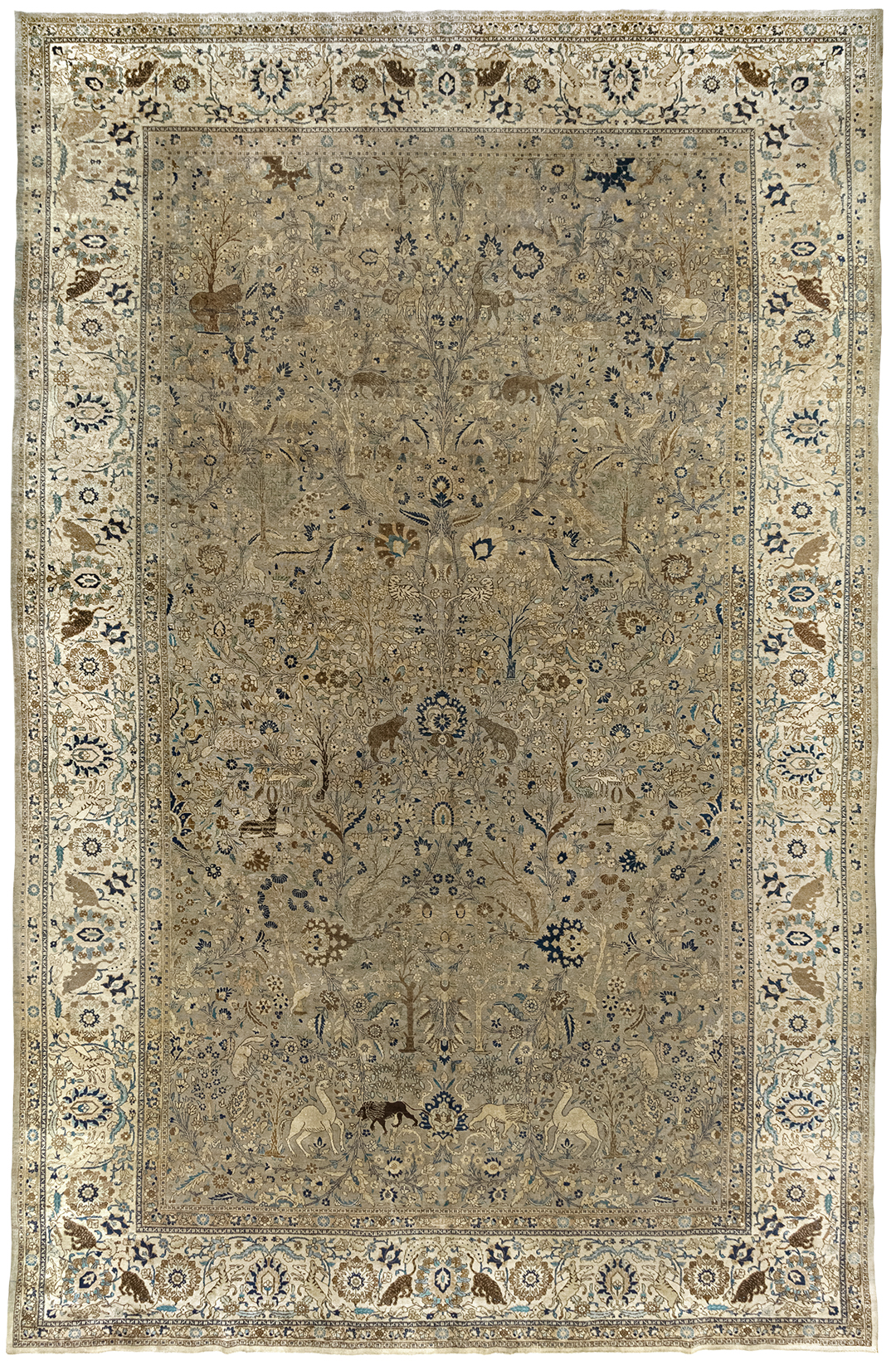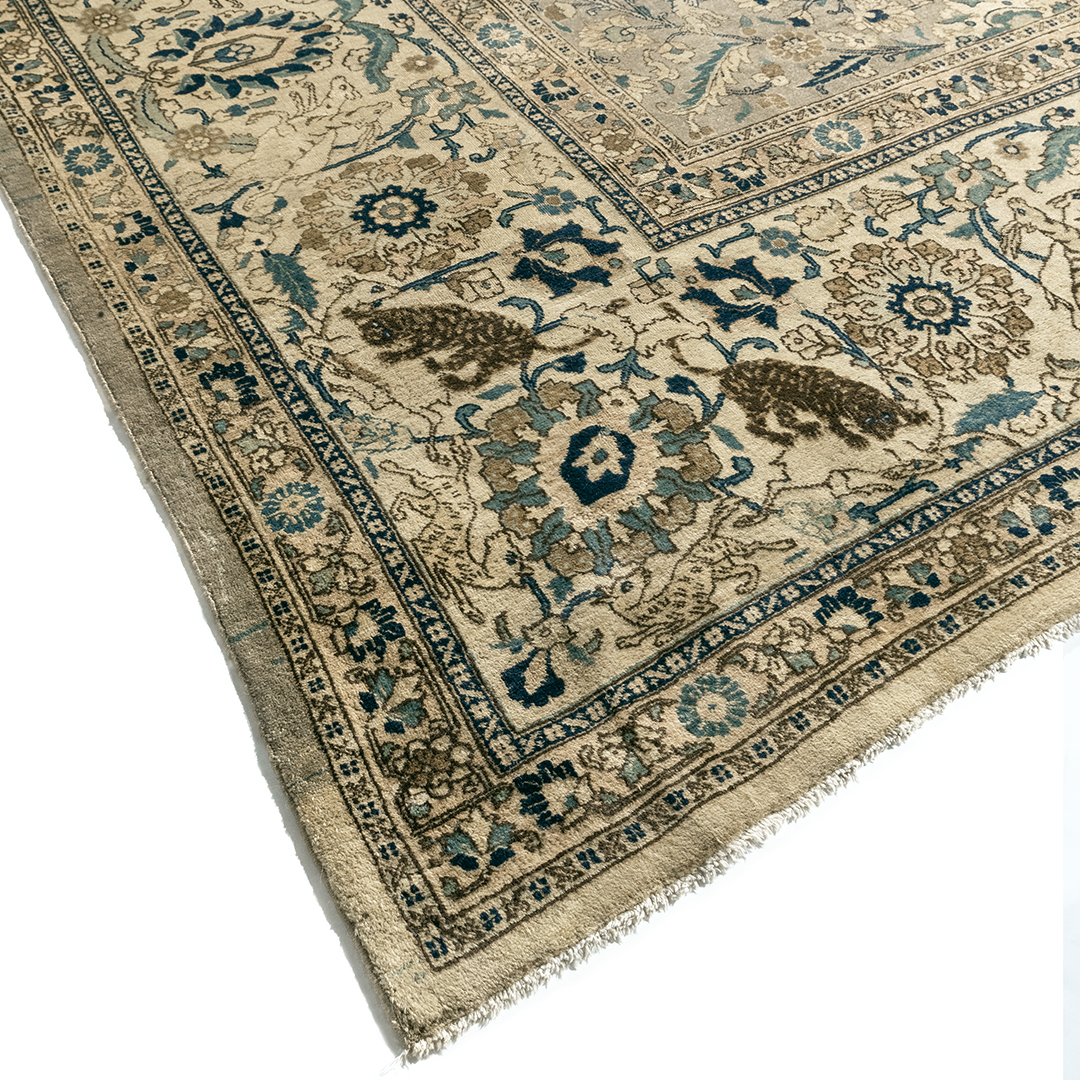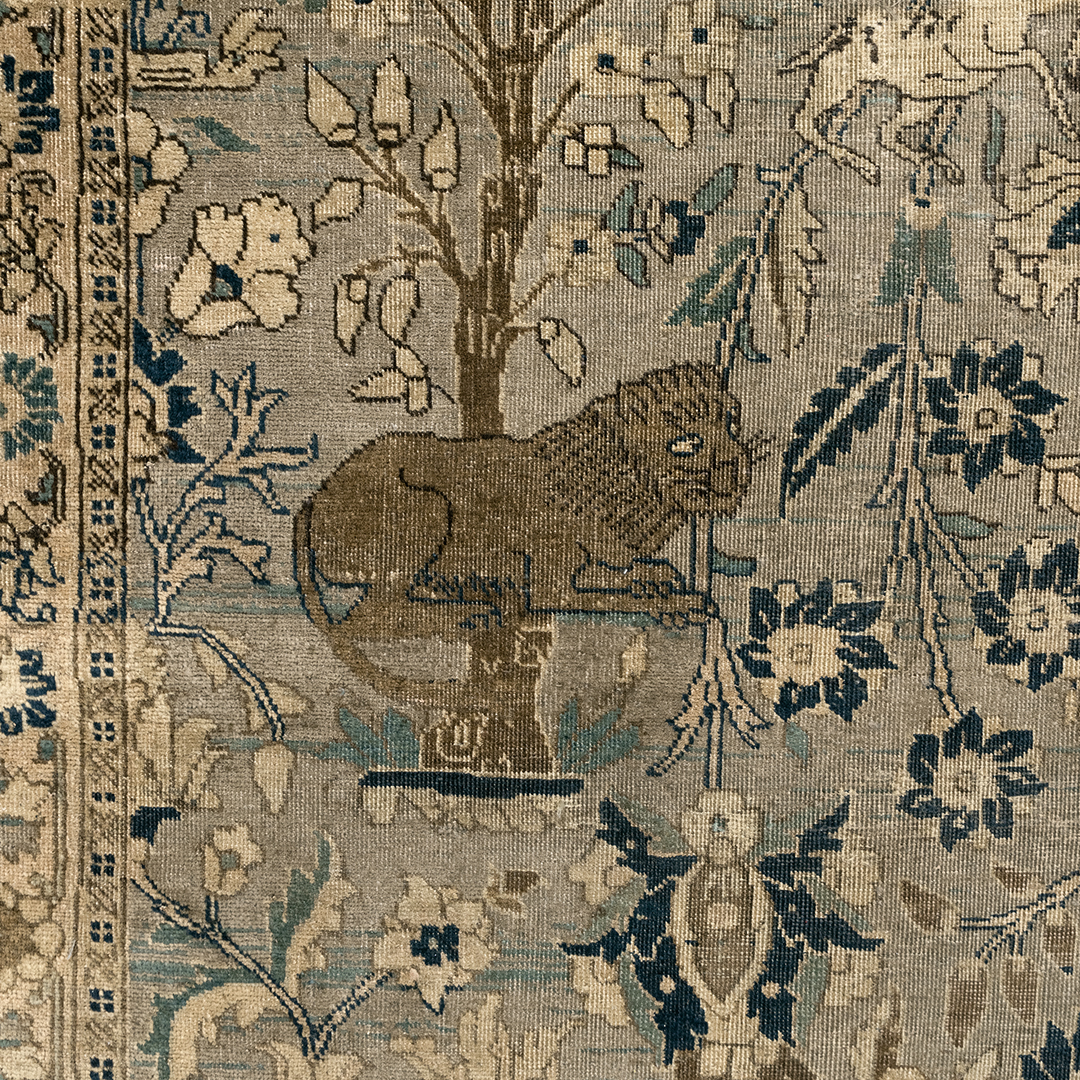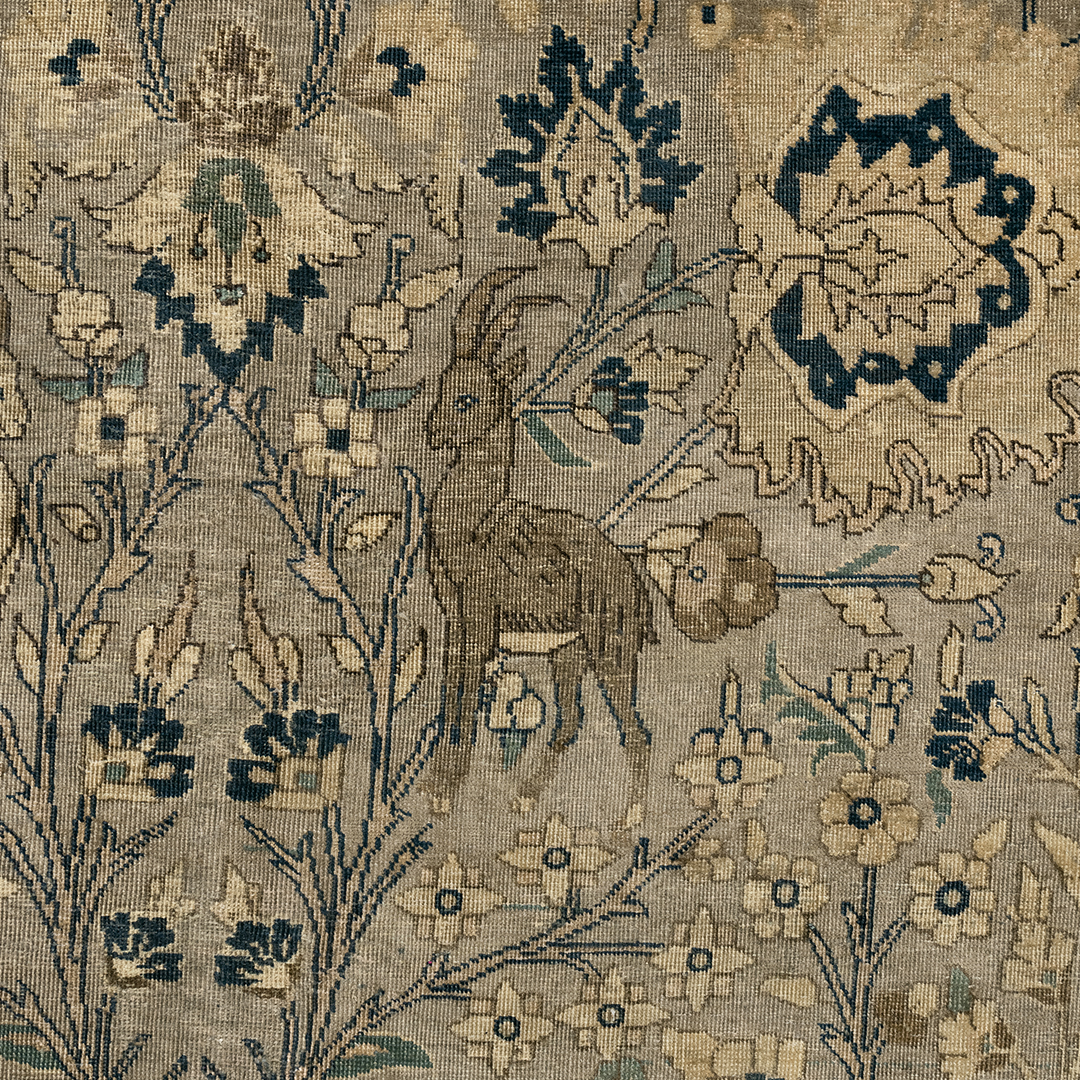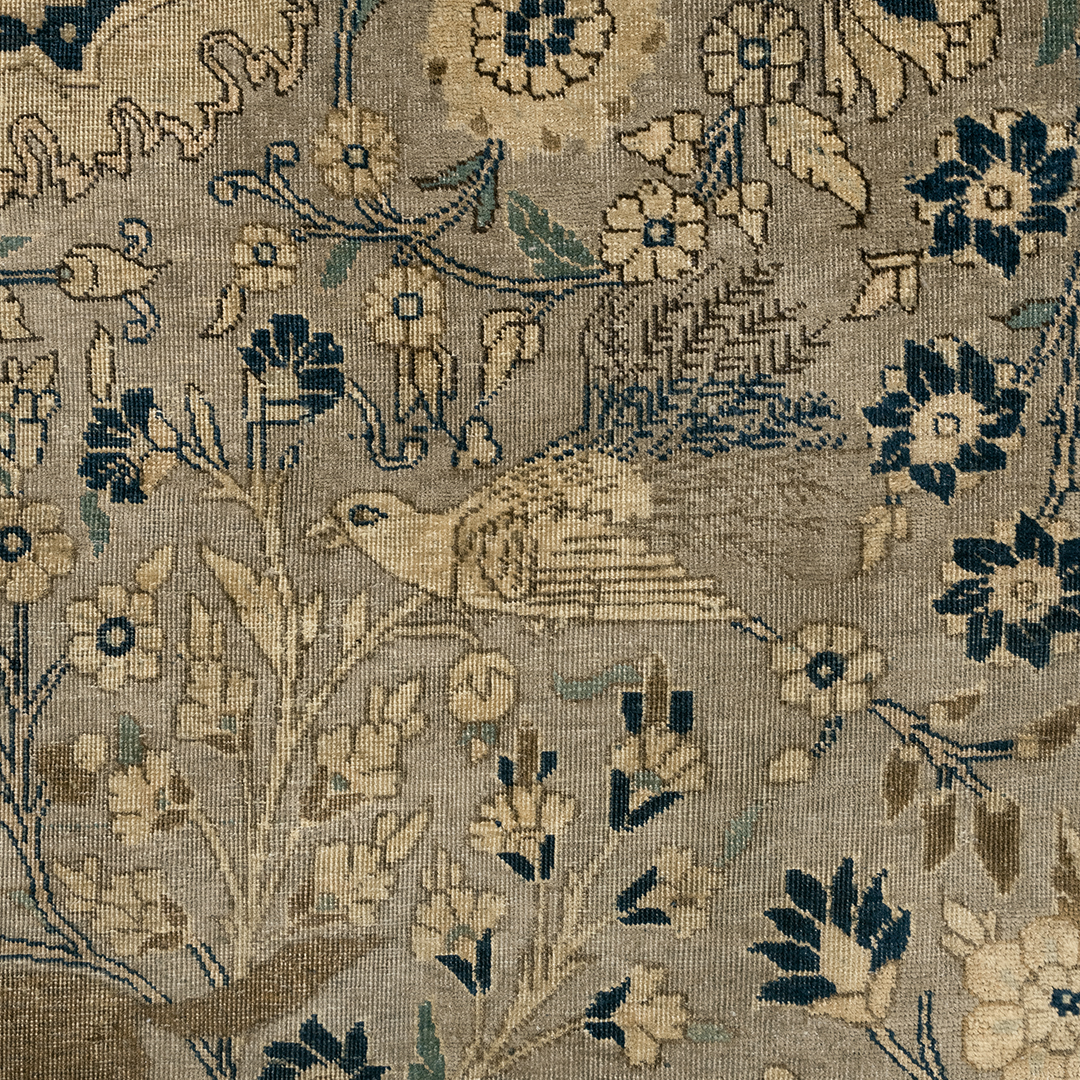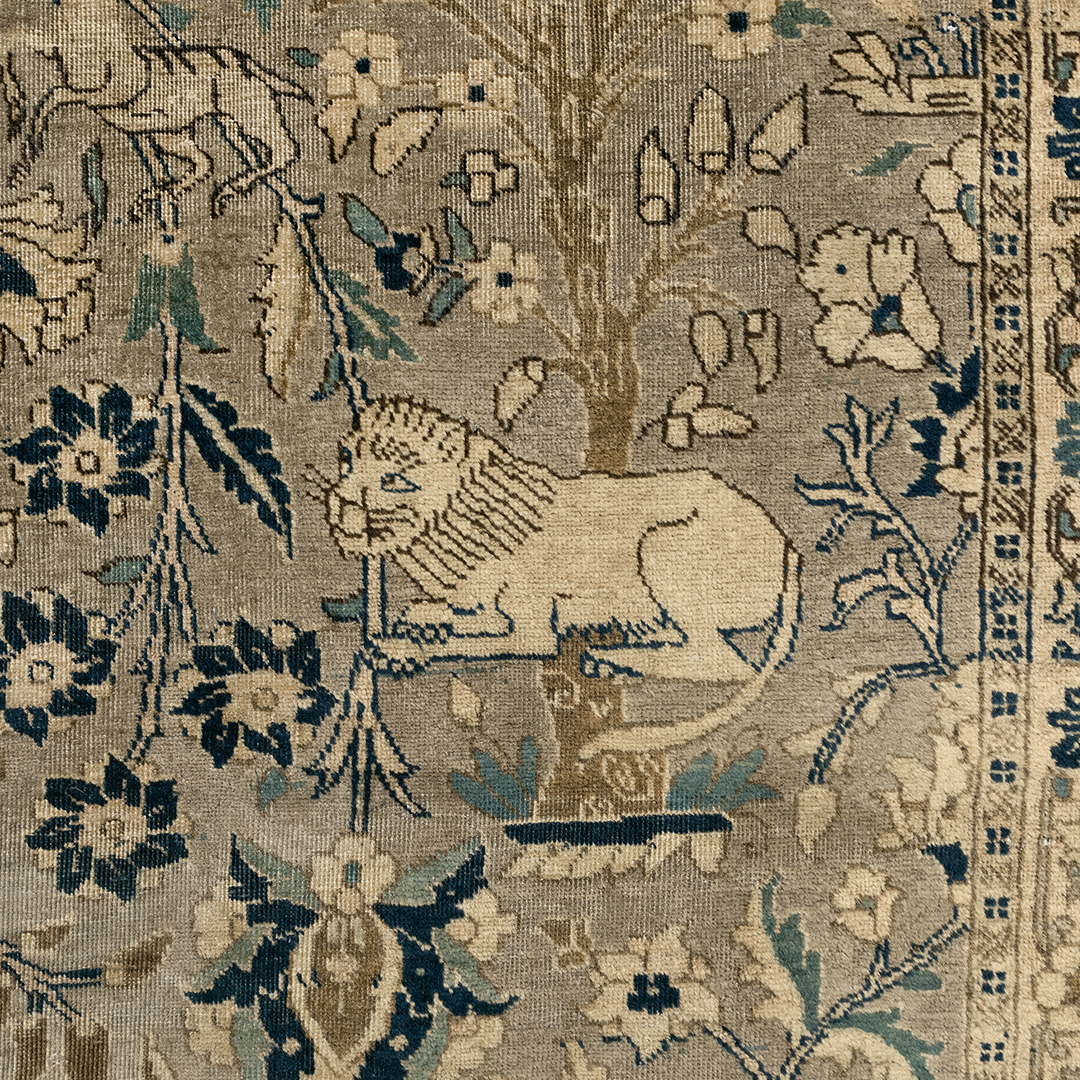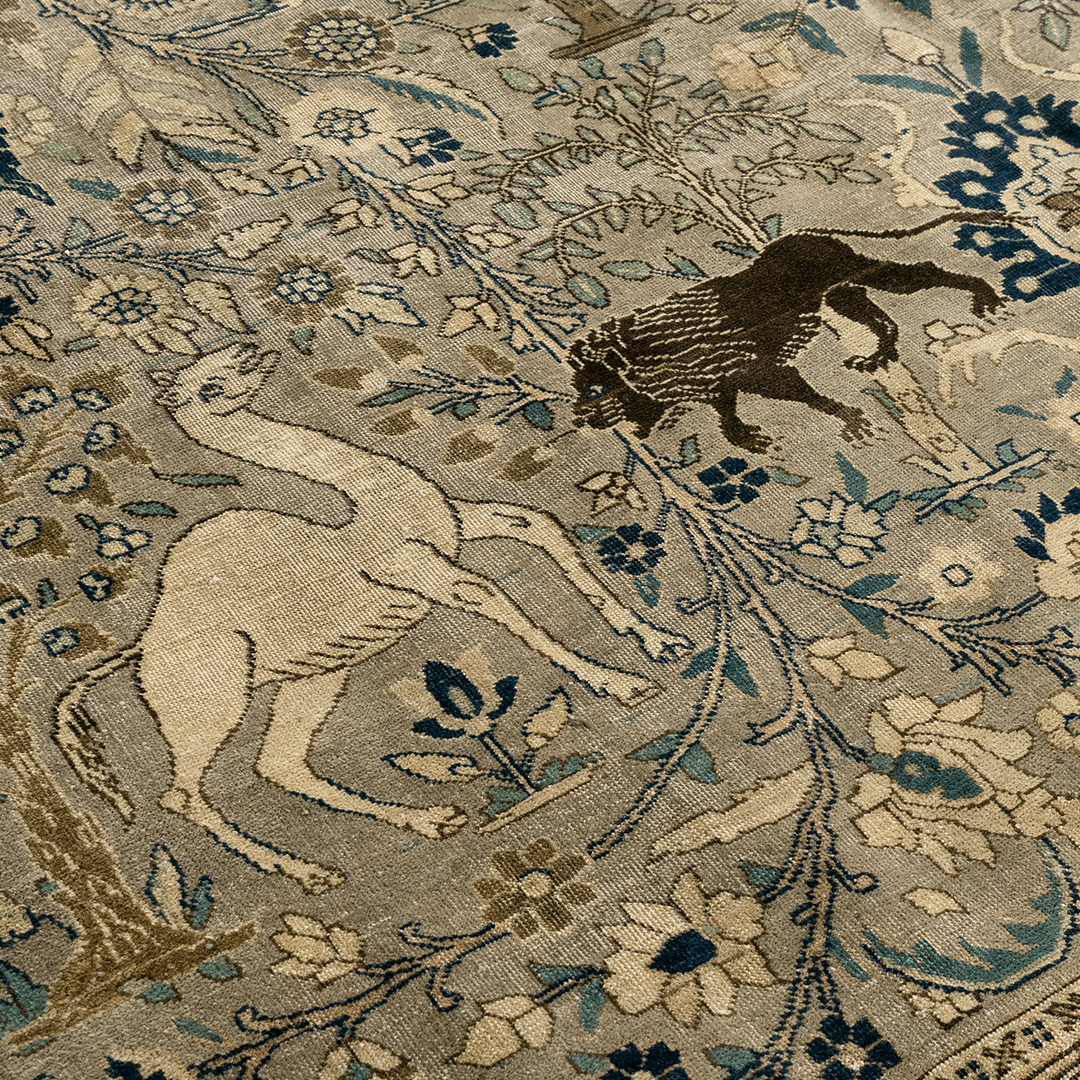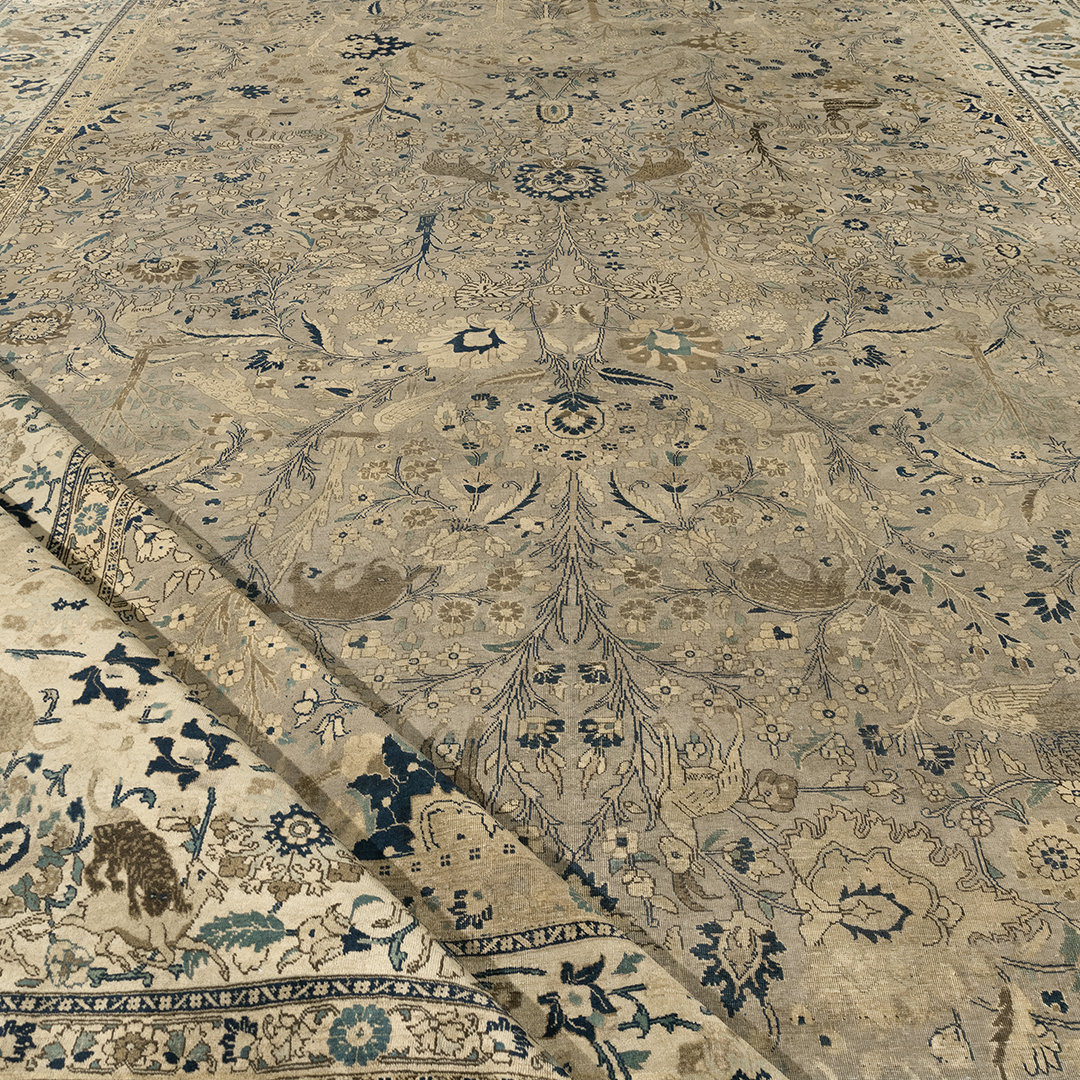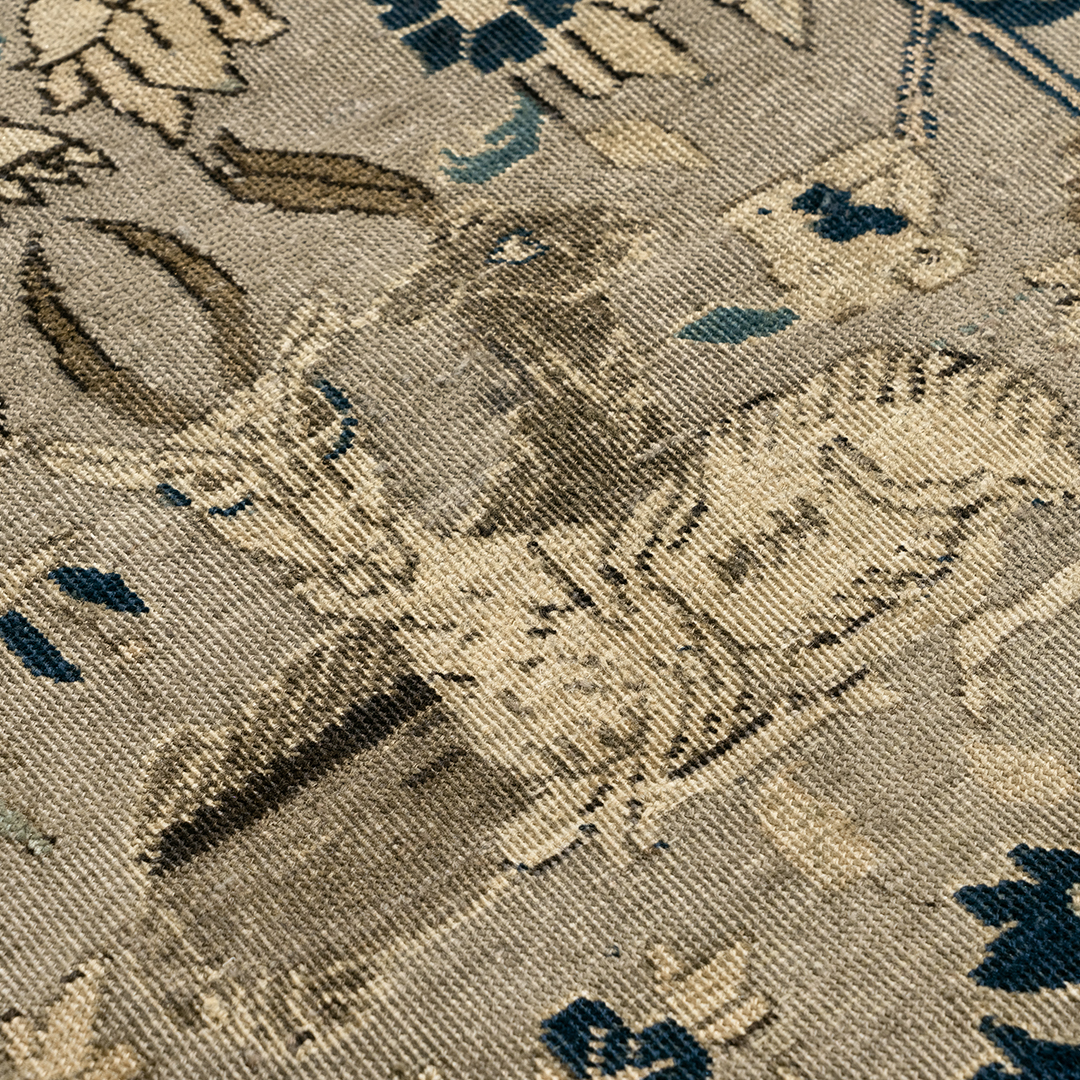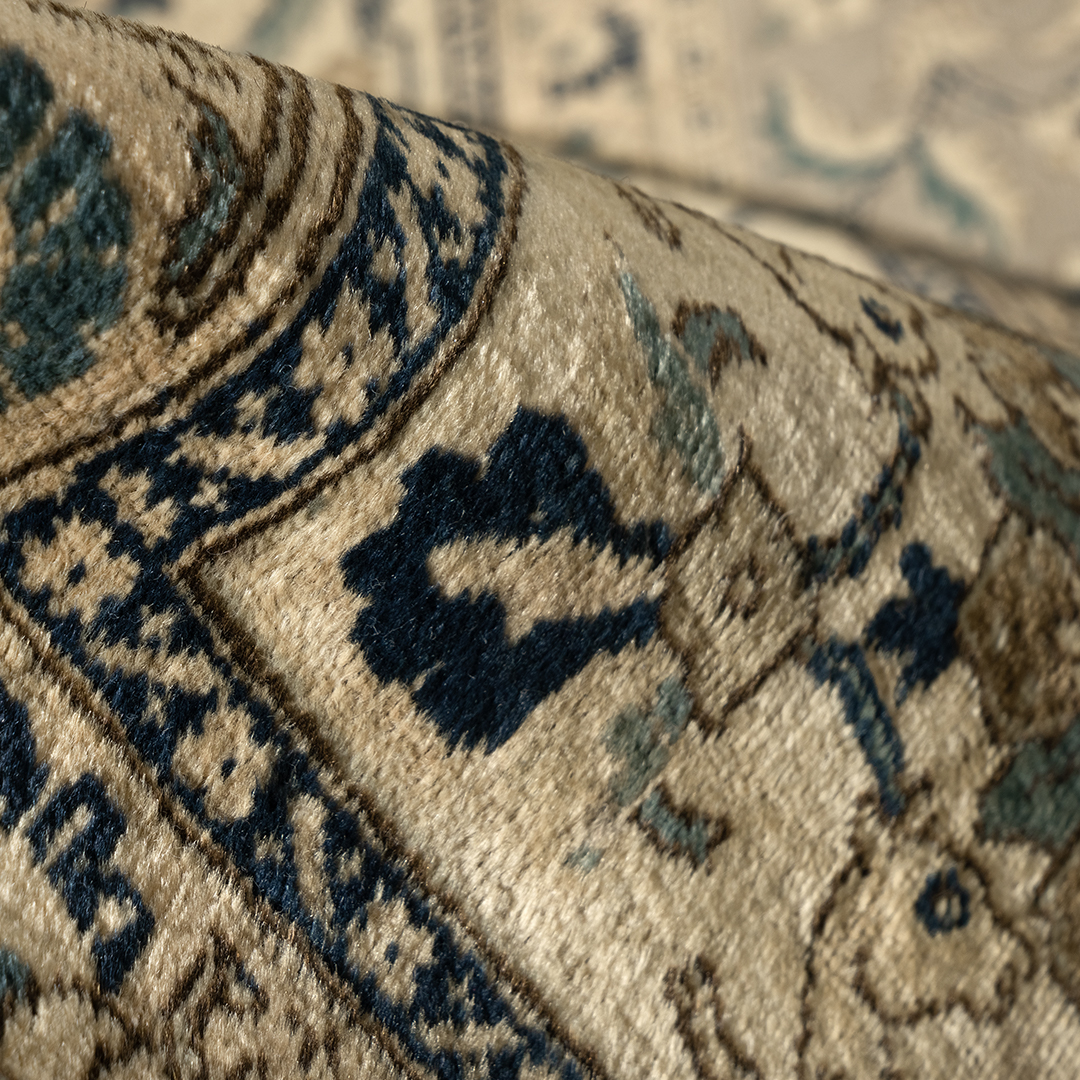 U-2080 - Antique Persian Animal Pictorial Tabriz Rug
13ft 03in X 20ft 05in
Circa: 1890
Tabriz Rugs
The tradition of animals in a dense forest as a Persian carpet design goes back to the sixteenth century and is one of the main inspirations in the revival of rug weaving in Iran, especially Tabriz in the northwest, beginning in the later nineteenth century. The subdued grayish mauve ground is inhabited by a veritable menagerie of wild beasts: lions, dromedary camels, bears, gazelles, cranes beavers, rabbits and tree climbing leopards. The designers were obviously working from illustrated books on animals. The beaver is not native to Persia, but is purely North American. The fauna cavort, climb, rest and stalk in a forest of flowering trees, palmettes, vines, shrubs and rosettes. The straw yellow main border continues the wild beast theme with panthers and wild asses among lancet leaves, complex palmettes and elaborate rosettes. Animal combats, frequent in other "Paradise Park" carpets, are absent here. As with Tabriz carpets of this period generally, the pile is short and erect, the weave is quite close and the foundation is all cotton.
Vacuum your rug frequently and use a vacuum which uses suction and does not have bristles. If possible, set vacuum to low power setting and vacuum the rug up and down and do not use a back-and-forth motion.
If possible, rotate the rug every few years to allow foot traffic to be spread evenly and shade the rug from direct sunlight to avoid fading in areas.
A rug pad is recommended on all surfaces to prevent slipping and stop marking if on floors with grooves or lines. Professional cleaning is recommended every two or three years.