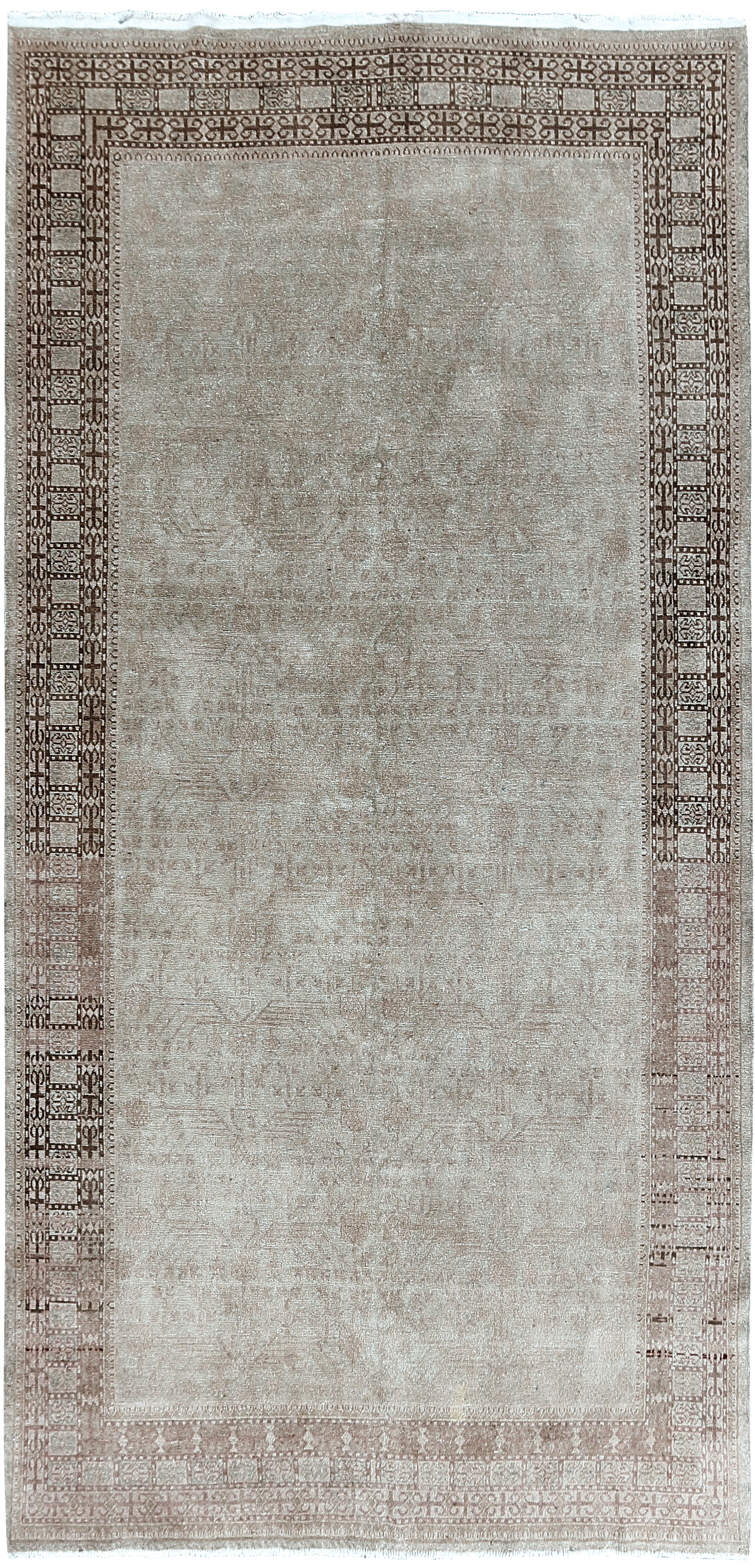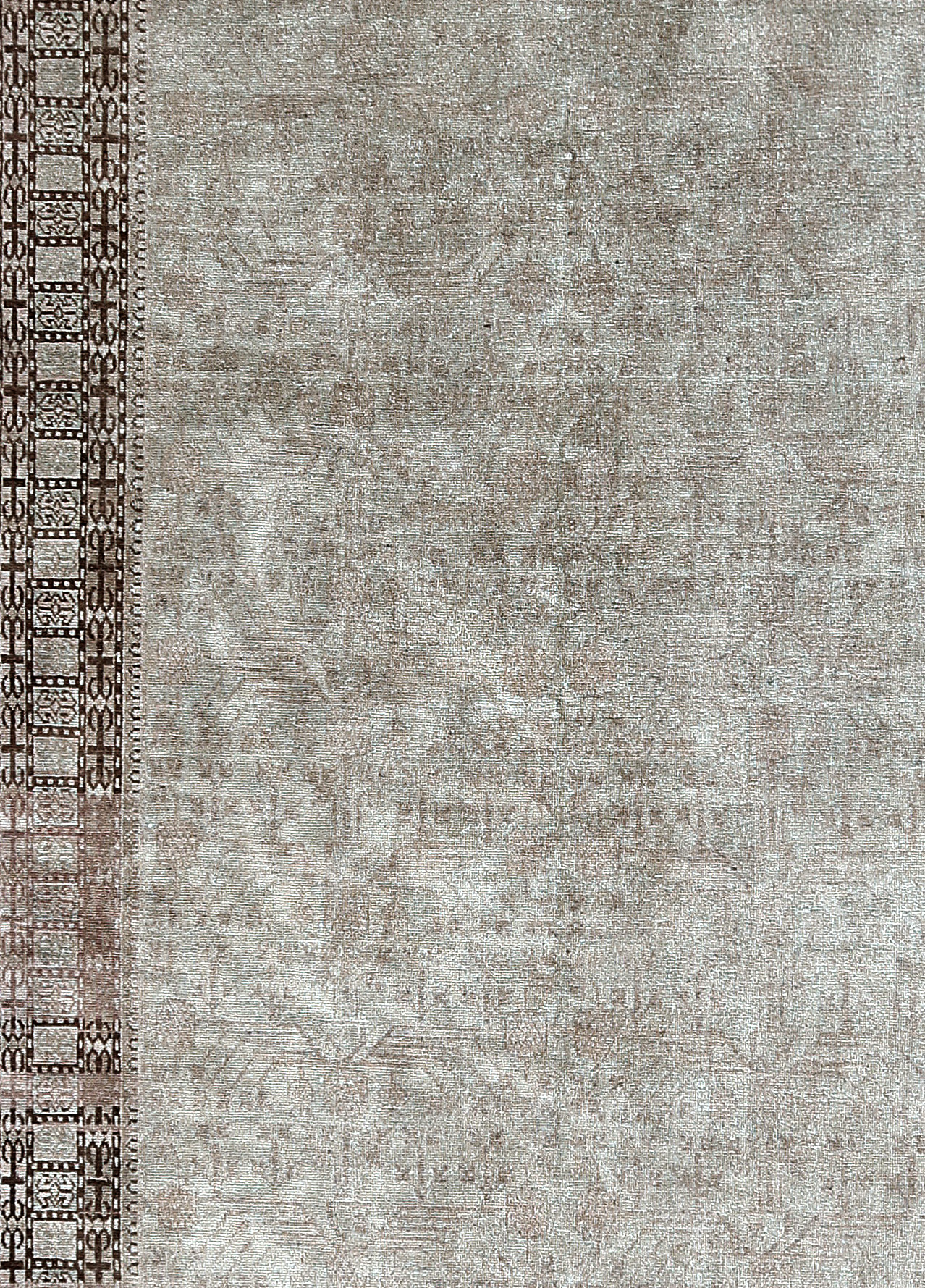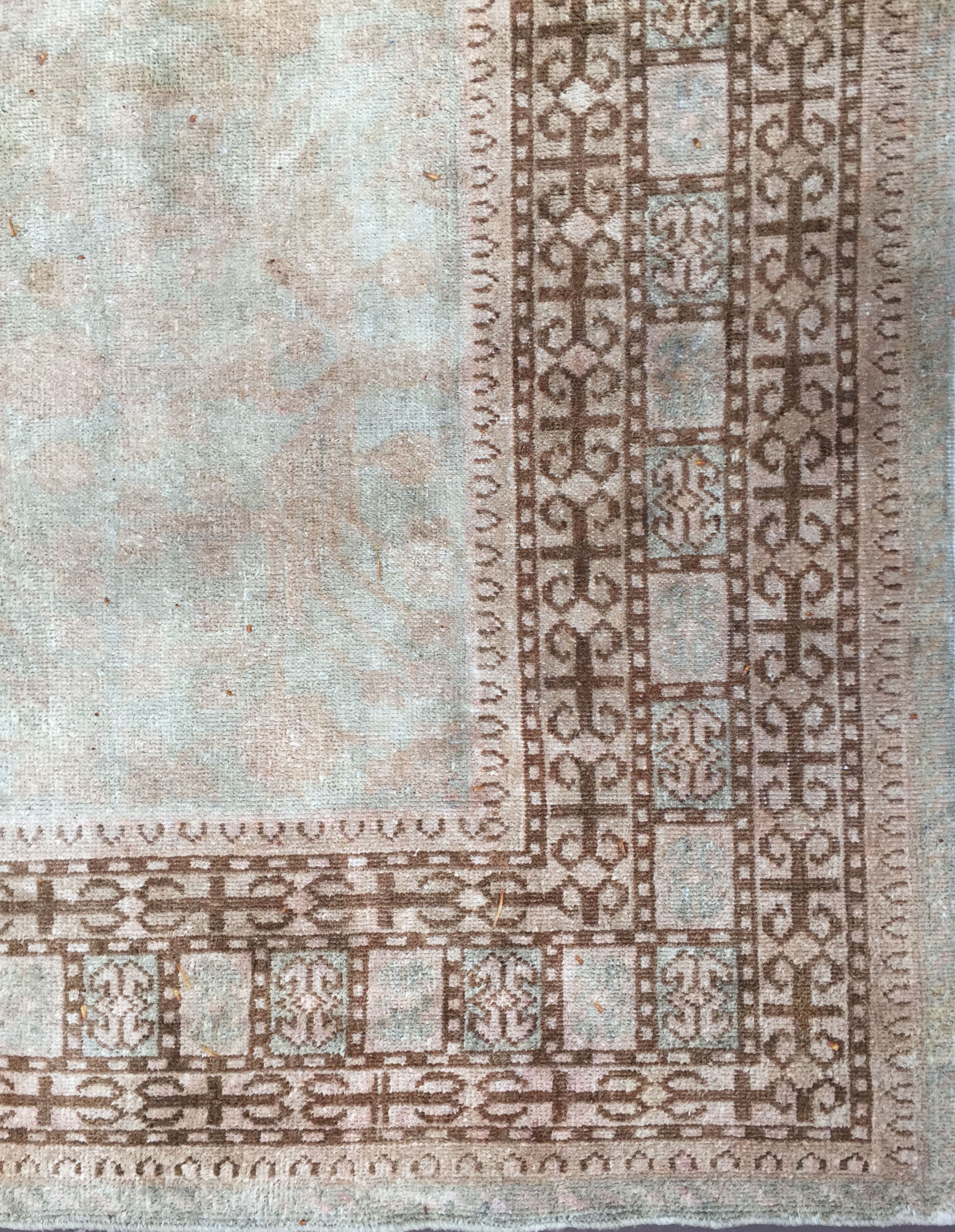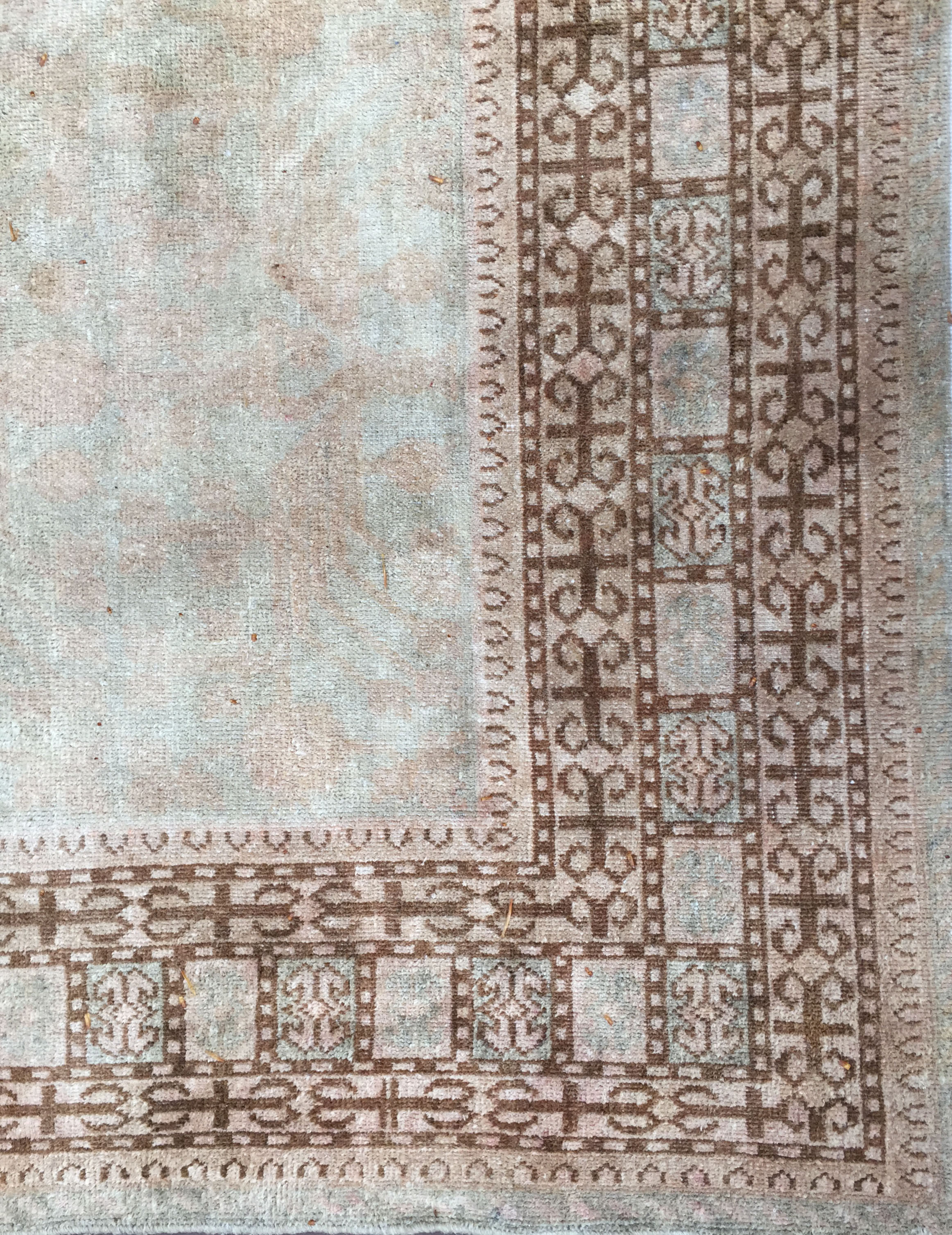 U-1342 - Antique Khotan Gallery Size Rug
6ft 08in X 13ft 01in
Circa: 1900
Samarkand - Khotan Rugs
An Antique Khotan with a natural abrash on the borders. An abrash is a natural change in color that occurs when different dyes are used and gives uniqueness an extra beauty to the rug.The rug has been given a wash to soften the colors.-Samarkand, now in Uzbekistan, was a gathering point for rugs woven in western China, among them those from the Silk Road city of Khotan. Kashgar and Yarkand were other prominent rug weaving centres in Xinjiang province. The pomegranate tree stemming from a vase, an ancient oriental fertility symbol, is a common design on Khotan carpets. Many Khotans are in the 7' by 13' size, determined by local use. The colour schemes are unique, employing, red, orange and yellow, but subdued and eminently decorative. Although there are no silk Khotans, silk and metal thread Kashgars in restrained tones are highly coveted, while the more brightly toned all silk Yarkands are quite rare.
Vacuum your rug frequently and use a vacuum which uses suction and does not have bristles. If possible, set vacuum to low power setting and vacuum the rug up and down and do not use a back-and-forth motion.
If possible, rotate the rug every few years to allow foot traffic to be spread evenly and shade the rug from direct sunlight to avoid fading in areas.
A rug pad is recommended on all surfaces to prevent slipping and stop marking if on floors with grooves or lines. Professional cleaning is recommended every two or three years.