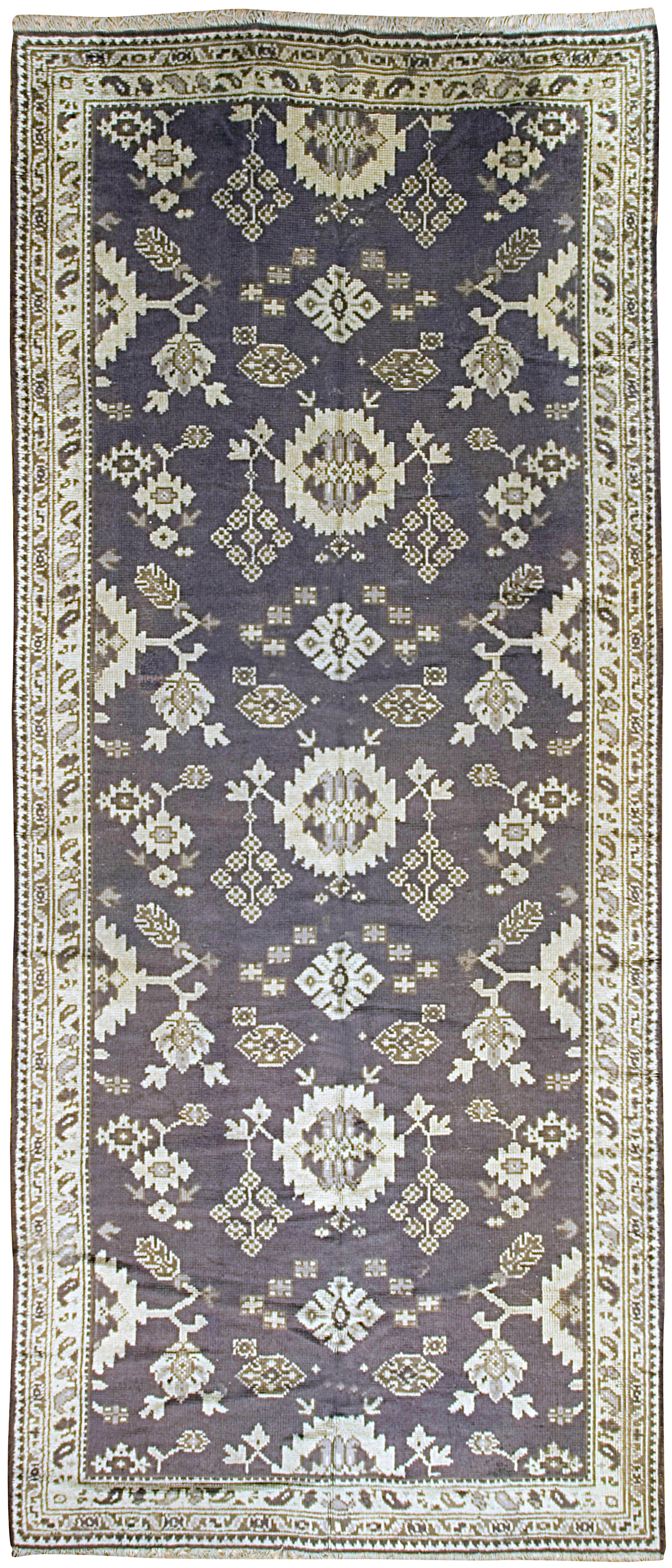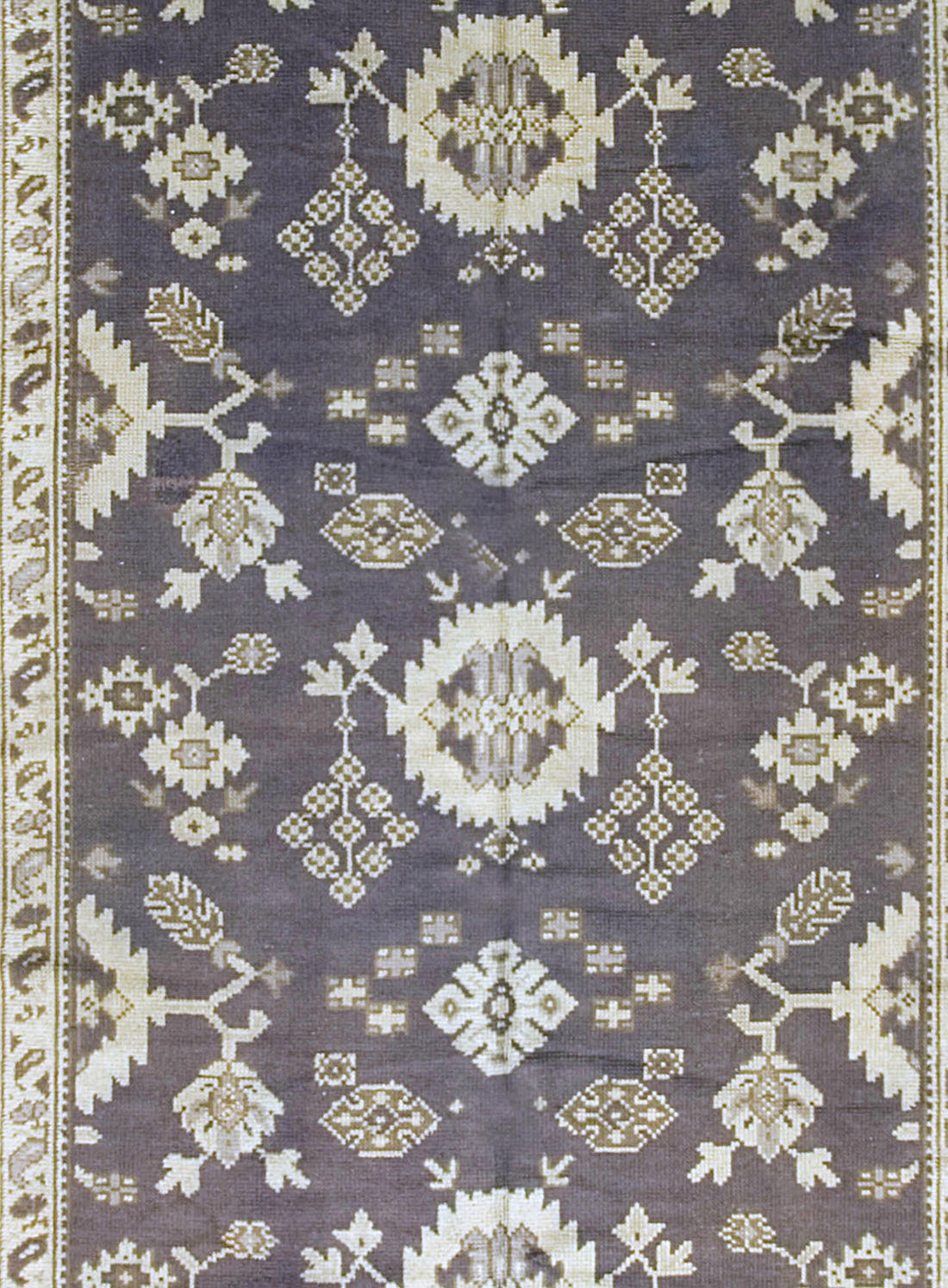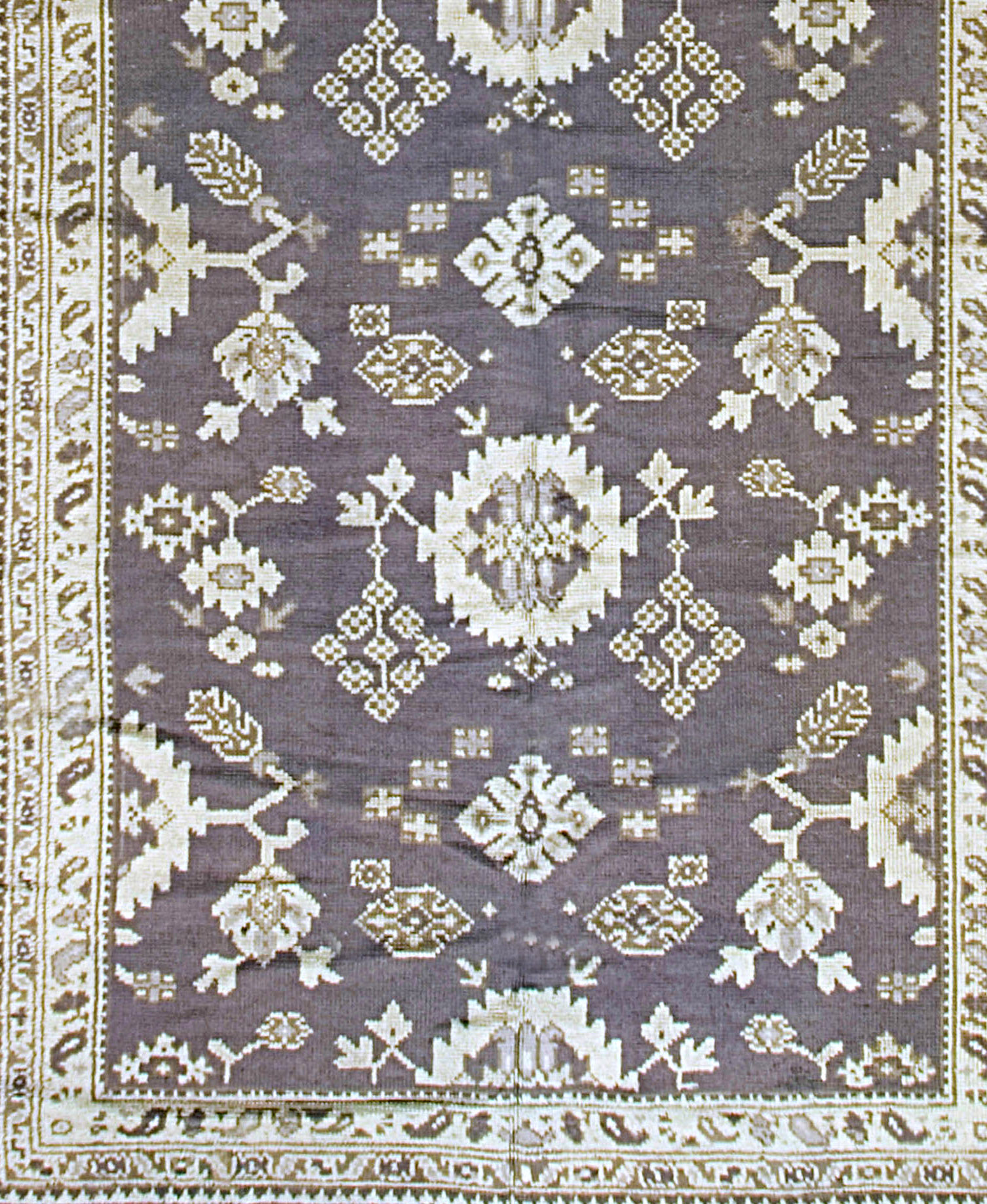 M1801 - Antique Irish Donegal Arts & Crafts Rug
6ft X 14ft 11in
Circa: 1900
Arts & Crafts-Art Deco-Nouveau Rugs
Sort of an Irish Oushak with a slate blue ground displaying a repeat of semi-geometric buds and flowers along with sawtooth medallions. Unlike other Donegal's, there is nothing Celtic about this unique carpet. The palette is a variant on blue and white, but not oriental. The narrow borders just barely constrain the dynamic field which pushes underneath in all directions. The spacious layout makes the carpet seem larger than it is. The Arts and Crafts movement originated in England in the second half of the 19th century as a reaction against mass-produced machine-made goods. William Morris, the founder of Morris and Co., designed rugs, tapestries, wallpaper, textiles, and entire interiors. The large, luxurious antique European carpets produced under his direction are luxurious and stunning in their integration of European and Oriental styles. Another designer in the Morris circle was C.F. Voisey who worked on carpets as well as textiles and wallpapers. The style spread to Donegal, Ireland, where Alexander Morton established a workshop around 1900 to weave carpets, often incorporating indigenous Celtic motives. American designers further spread the handmade, hand crafted look as the Mission style, particularly popular in the West. Arts and Crafts carpets are thick, rustic and usually employ allover patterns. The rich, heavy pile comes from local Irish sheep.


Vacuum your rug frequently and use a vacuum which uses suction and does not have bristles. If possible, set vacuum to low power setting and vacuum the rug up and down and do not use a back-and-forth motion.
If possible, rotate the rug every few years to allow foot traffic to be spread evenly and shade the rug from direct sunlight to avoid fading in areas.
A rug pad is recommended on all surfaces to prevent slipping and stop marking if on floors with grooves or lines. Professional cleaning is recommended every two or three years.