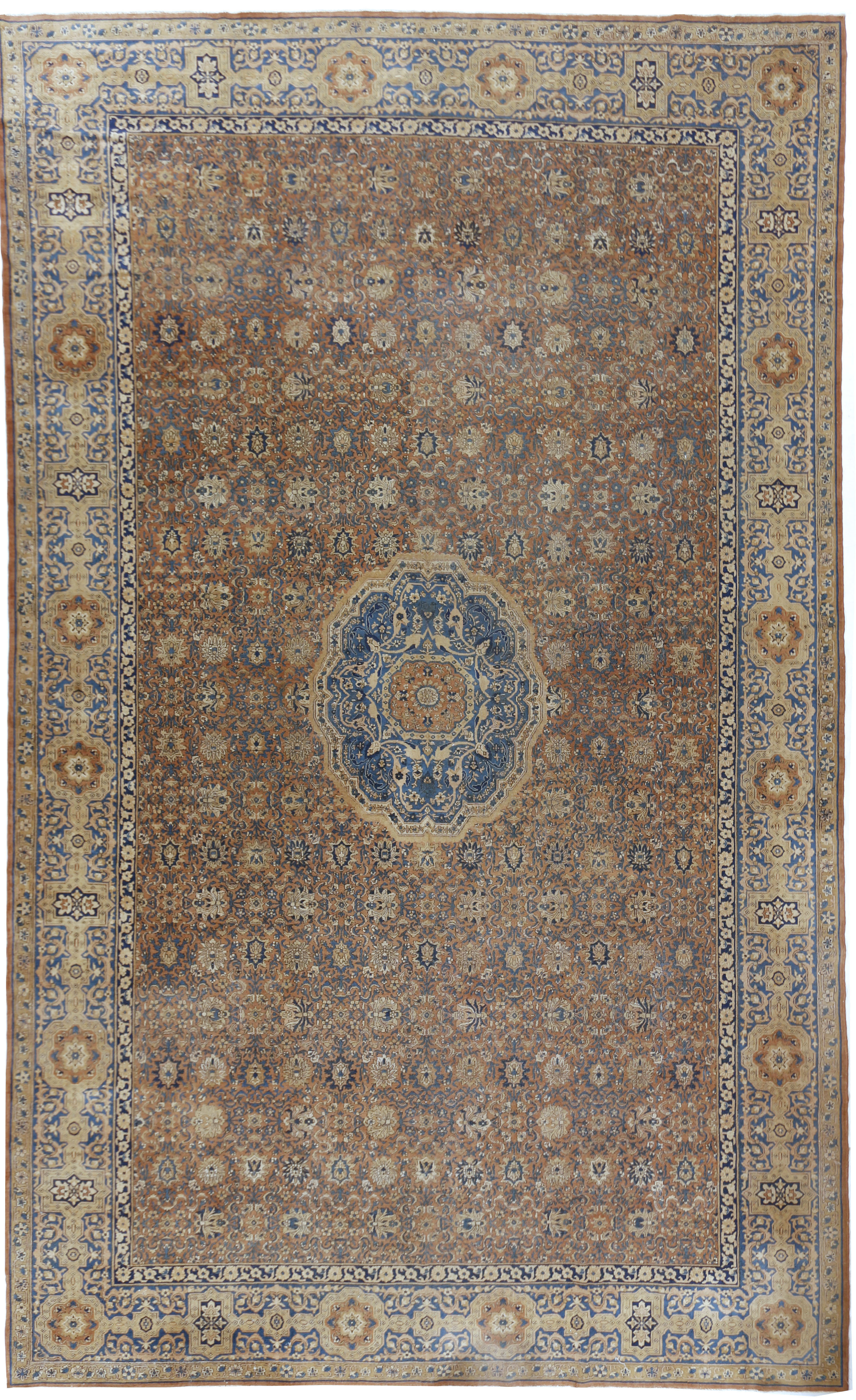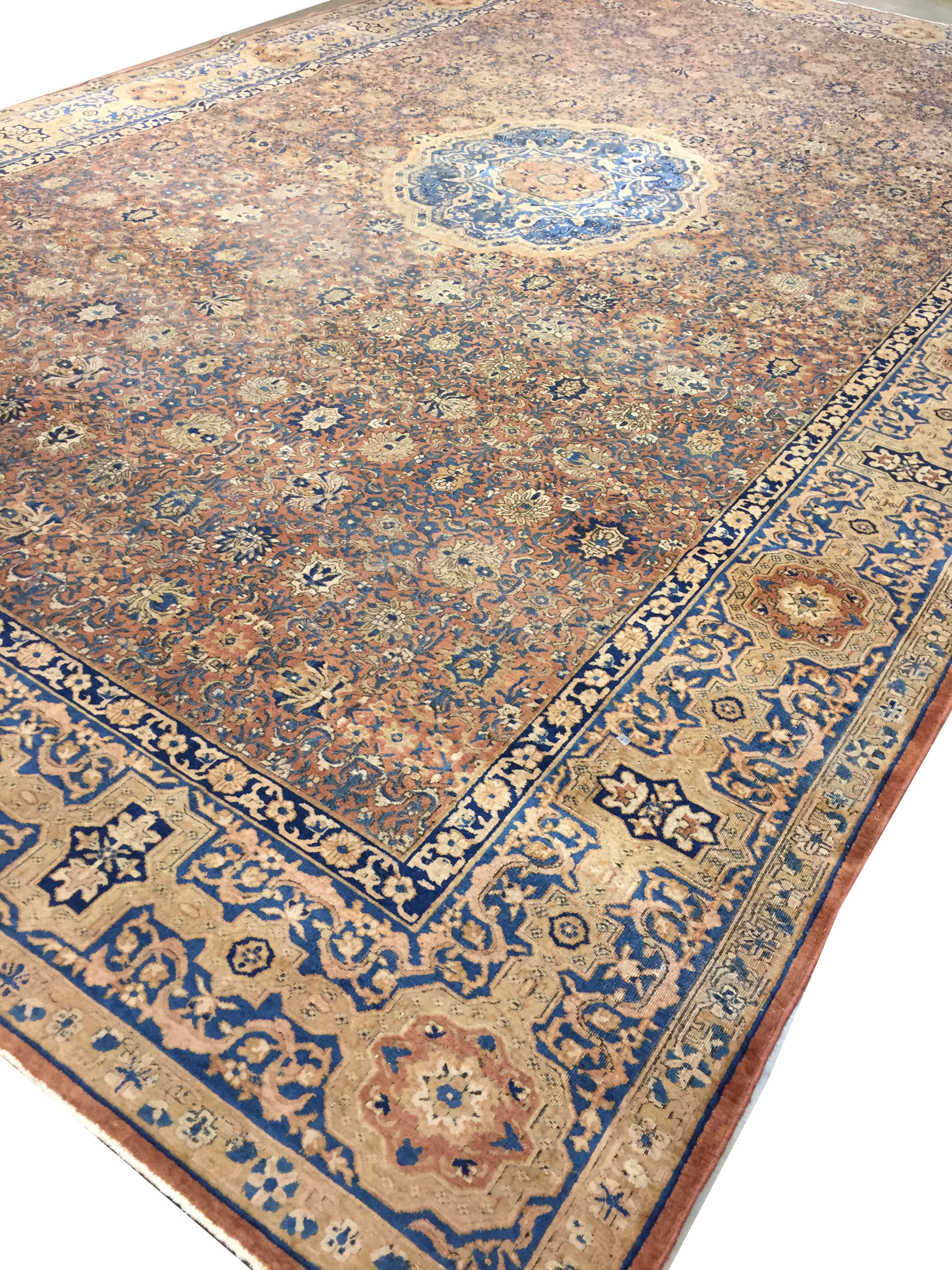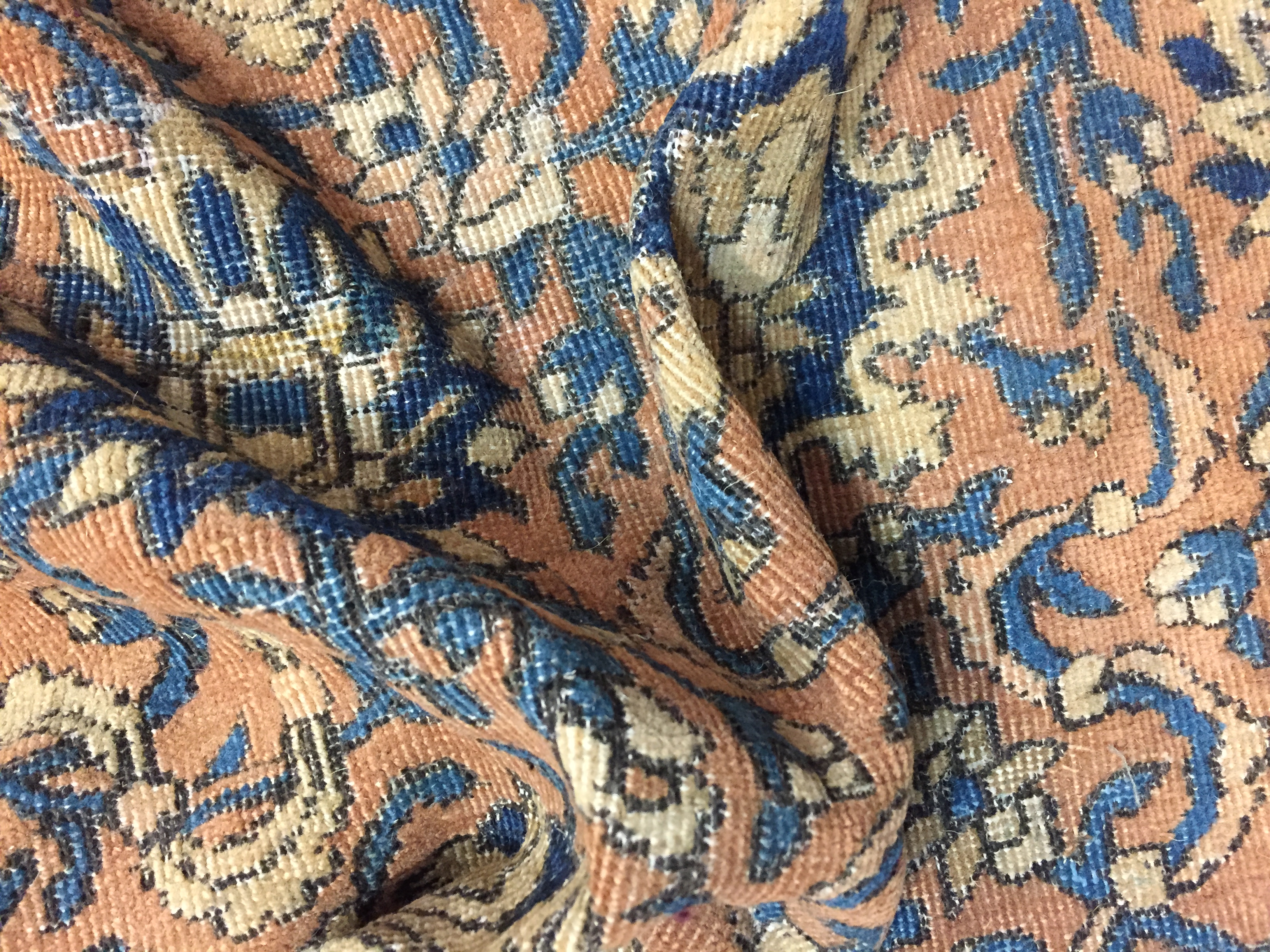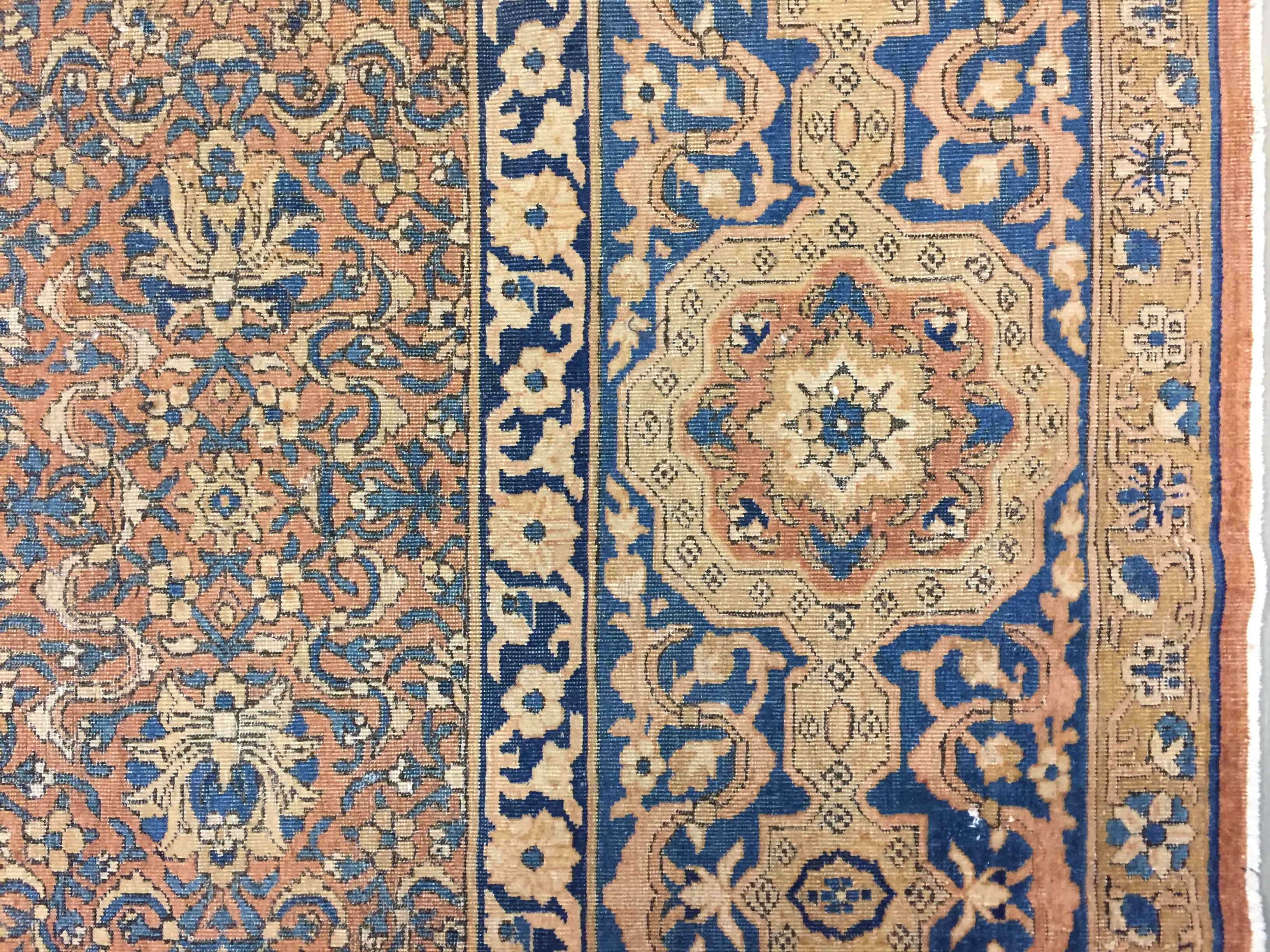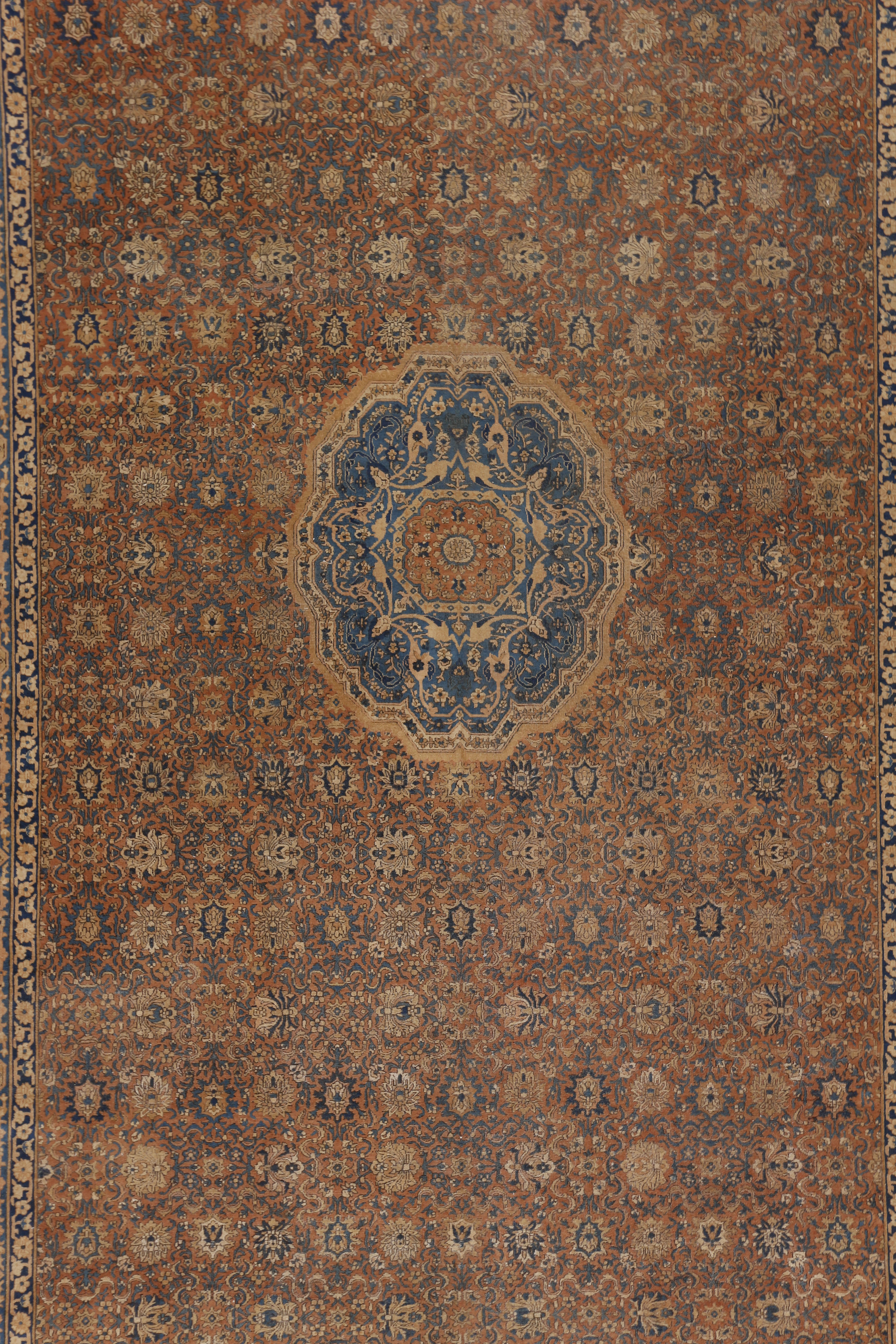 U-1962 - Antique Indian Agra Rug
10ft 04in X 17ft
Circa: 1890
Agra-Amritsar Rugs
This fine antique Agra carpet is a creative interpretation of an early 16th century Persian piece. The pattern is very dense in both field and border. The rust ground is closely covered by cloudbands and a wide variety of palmettes. The dark blue sixteen lobe medallion floats on top of the underlying pattern. It is ornamented by short split arabesques and an octagonal sub medallion at the center. The navy blue main border displays octafoils and cartouches connected by a staff. There are cloudbands in the spaces around the larger elements. The inner border is a striking black with vines and flowers. The original is in an elongated gallery format but this carpet is in a more useful western dimension.
Vacuum your rug frequently and use a vacuum which uses suction and does not have bristles. If possible, set vacuum to low power setting and vacuum the rug up and down and do not use a back-and-forth motion.
If possible, rotate the rug every few years to allow foot traffic to be spread evenly and shade the rug from direct sunlight to avoid fading in areas.
A rug pad is recommended on all surfaces to prevent slipping and stop marking if on floors with grooves or lines. Professional cleaning is recommended every two or three years.