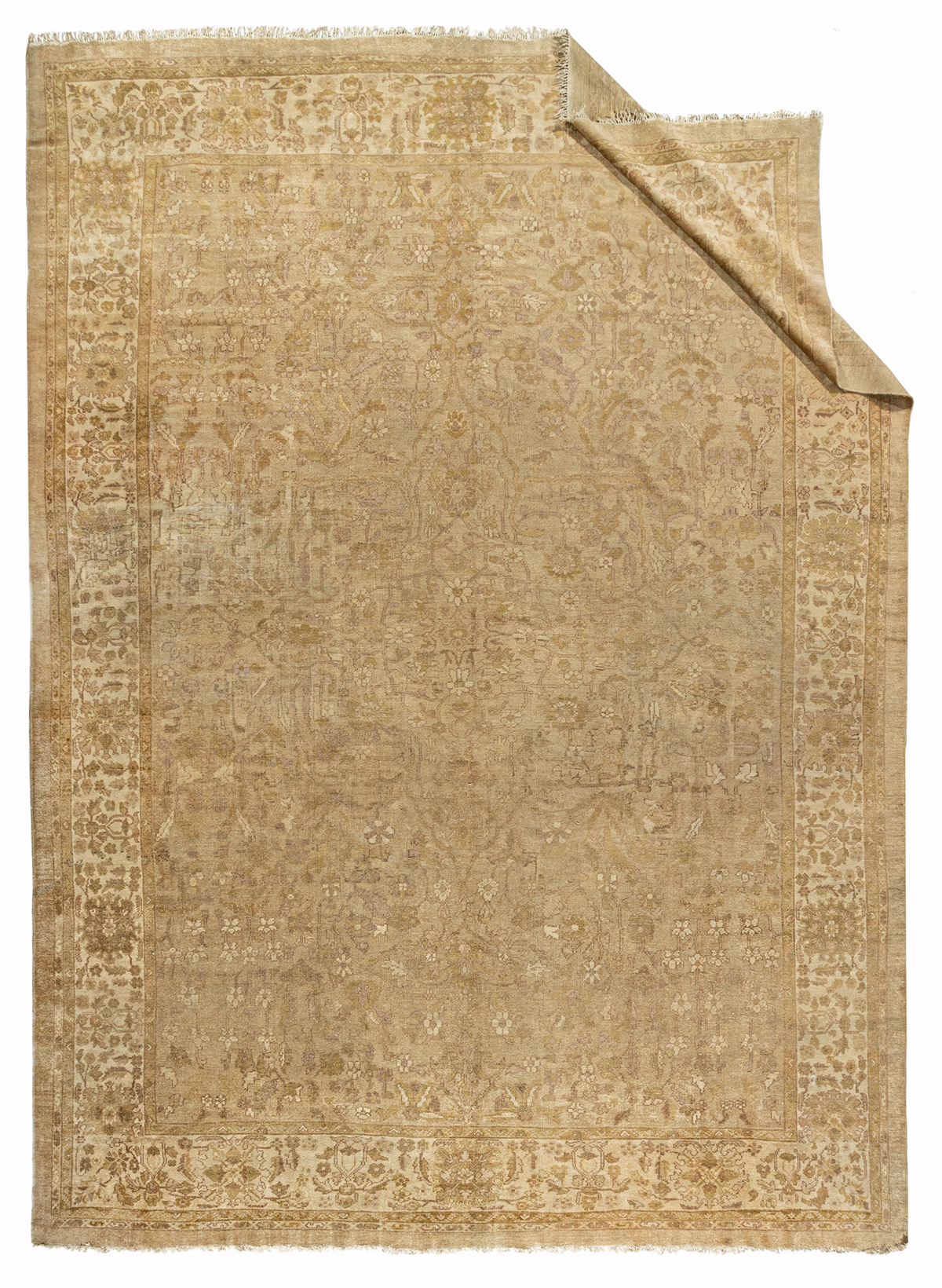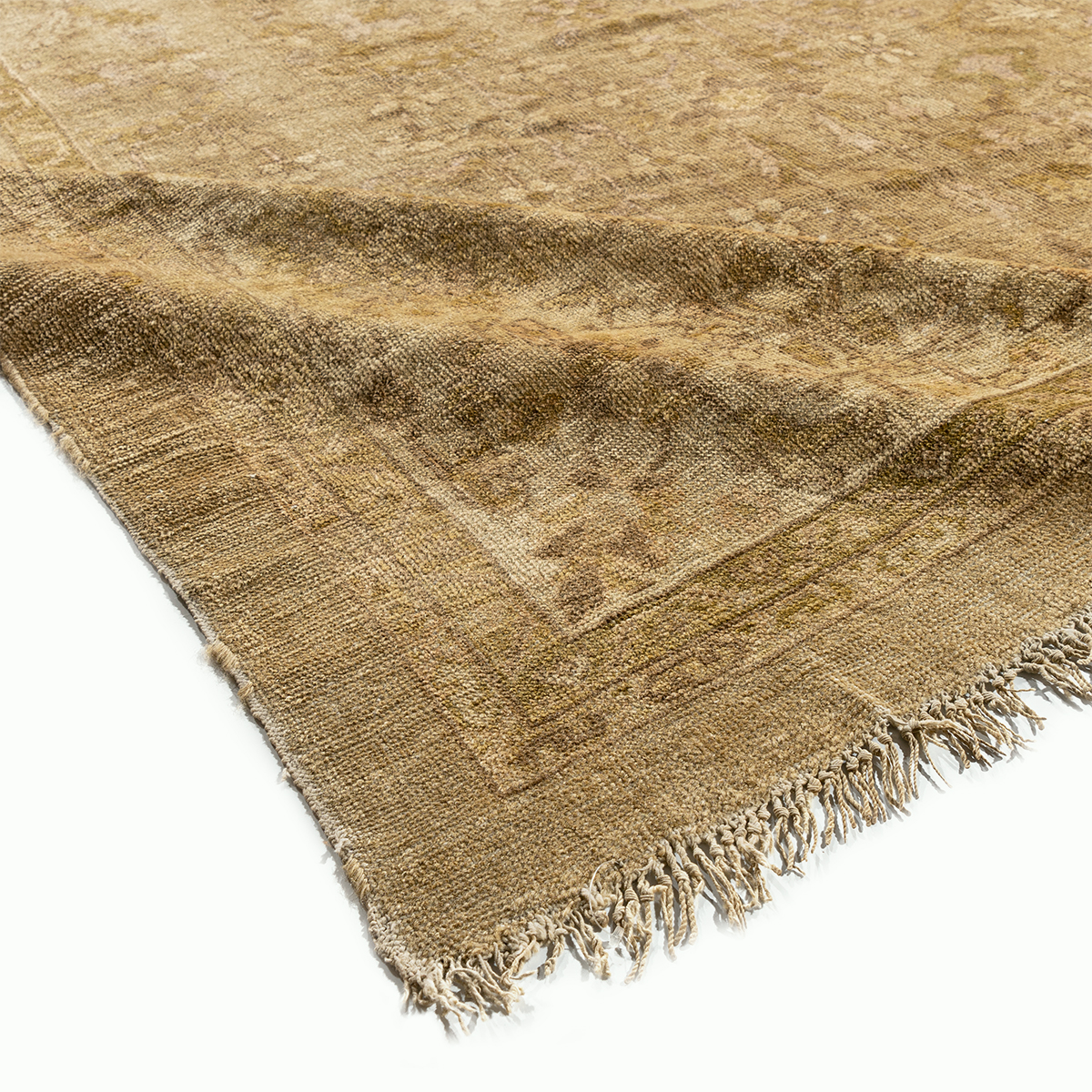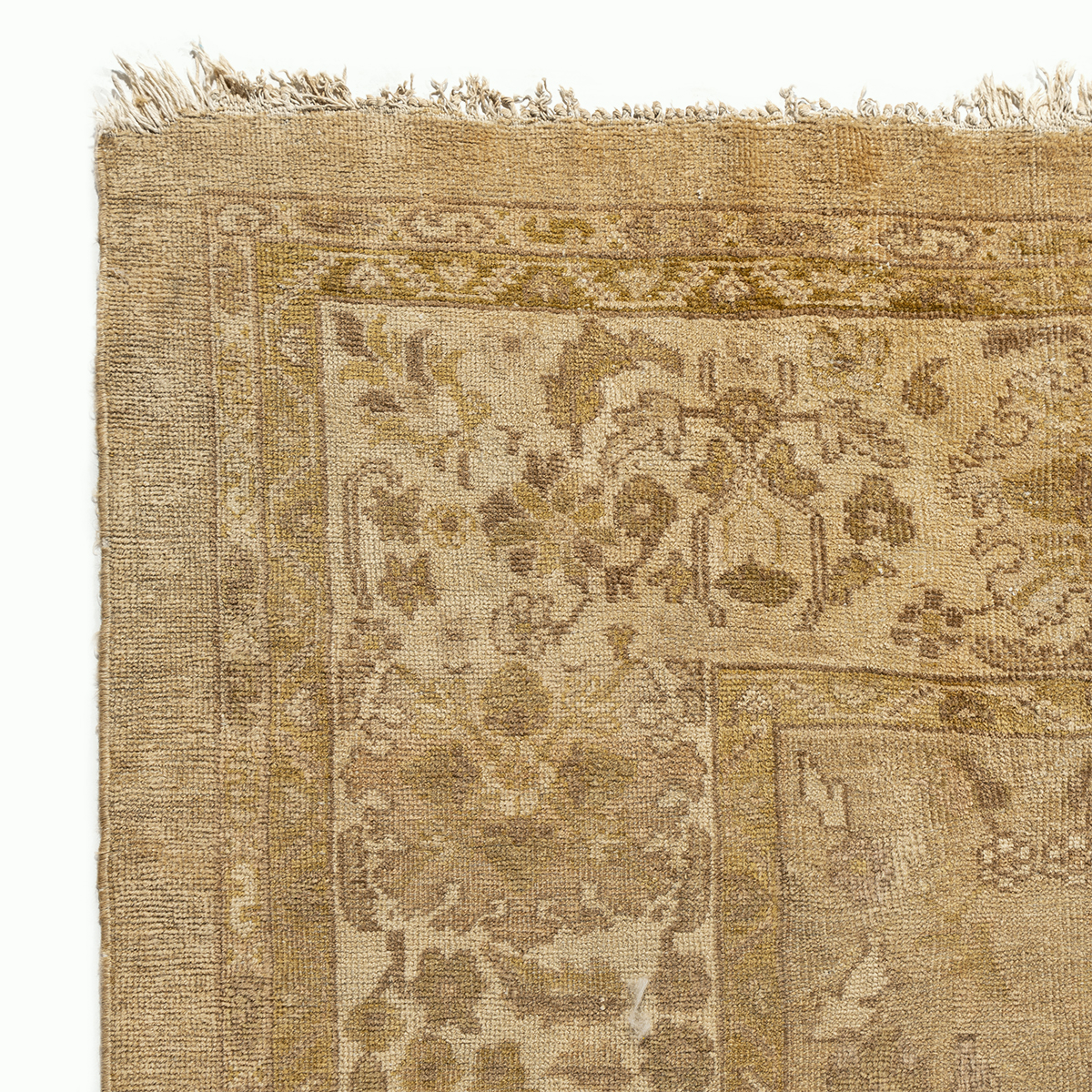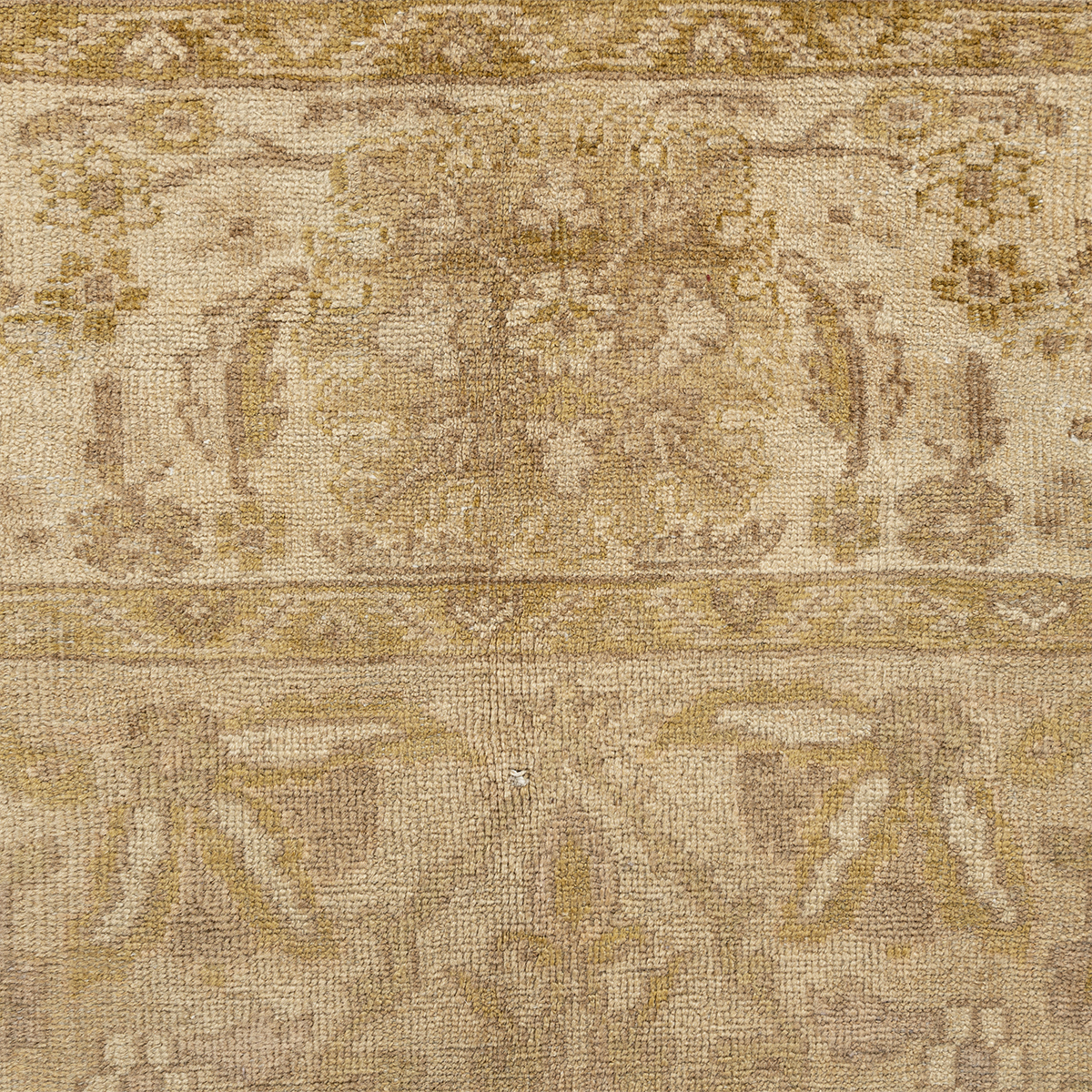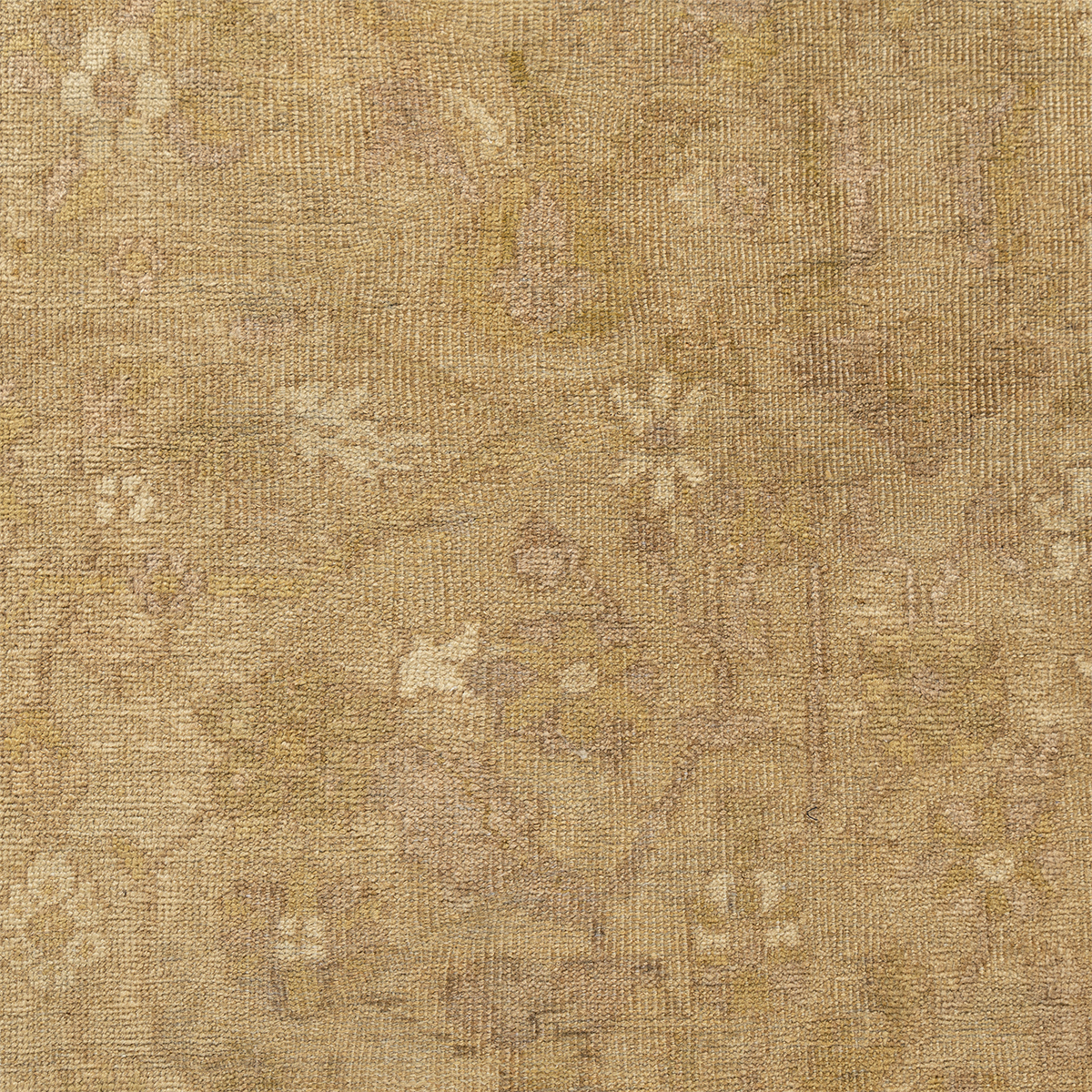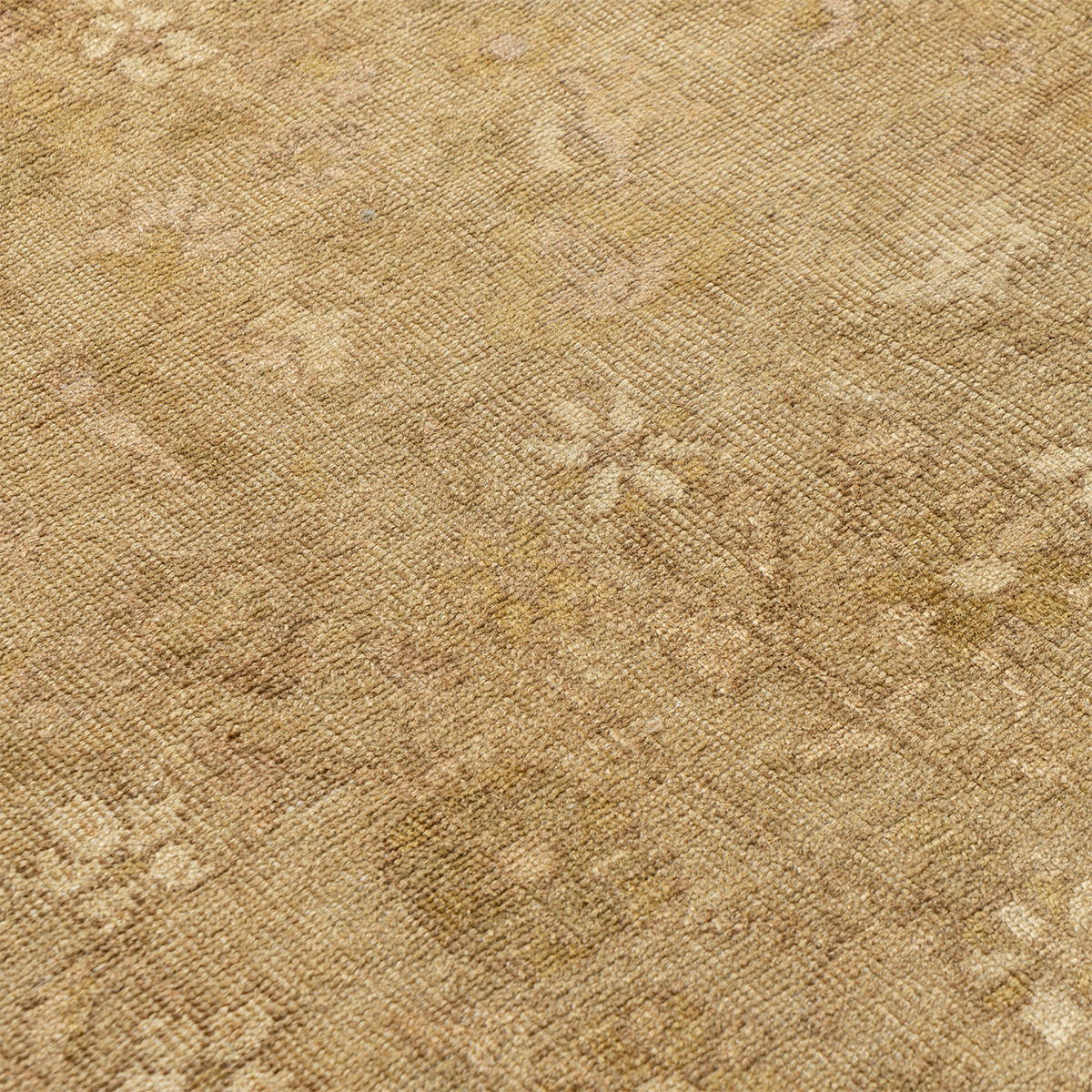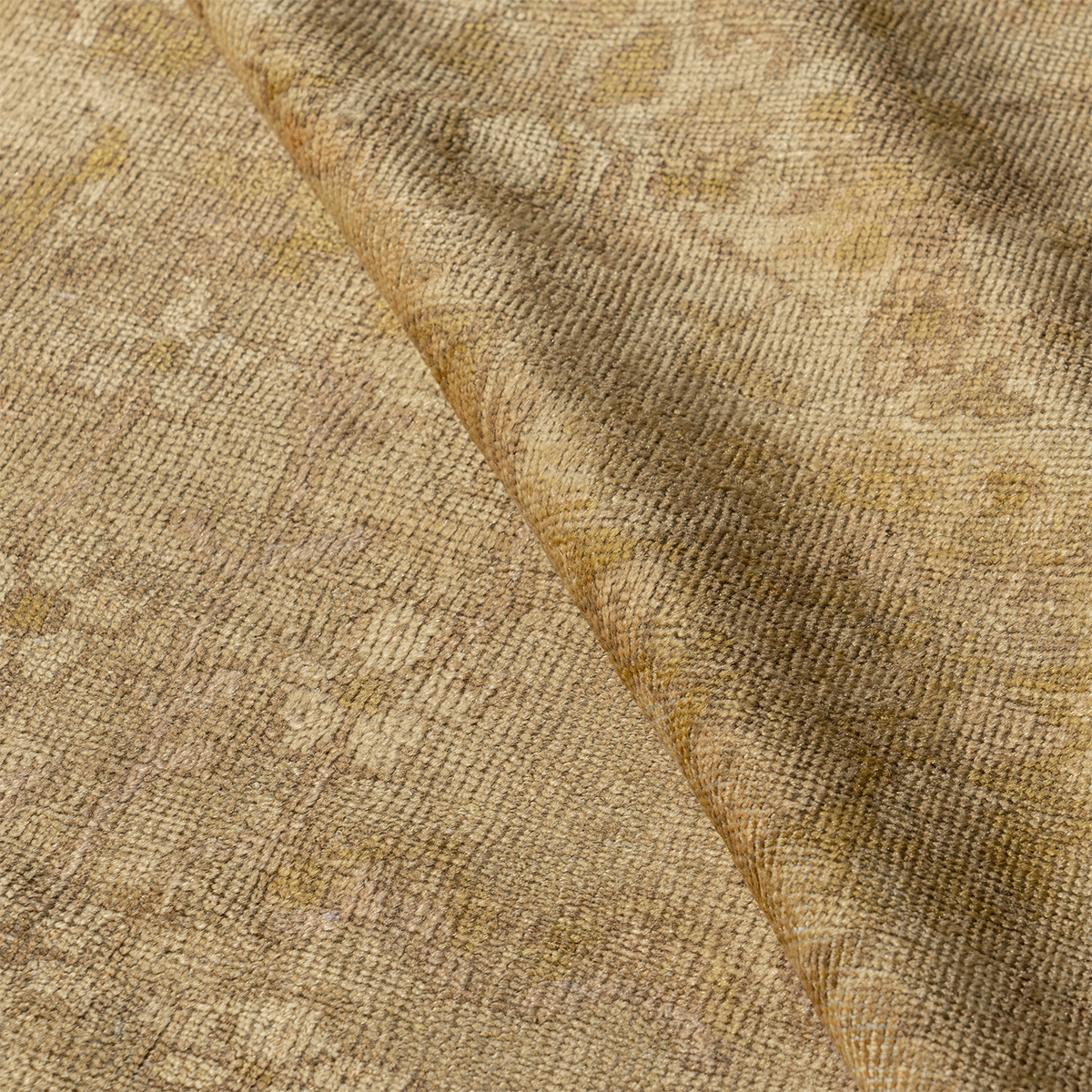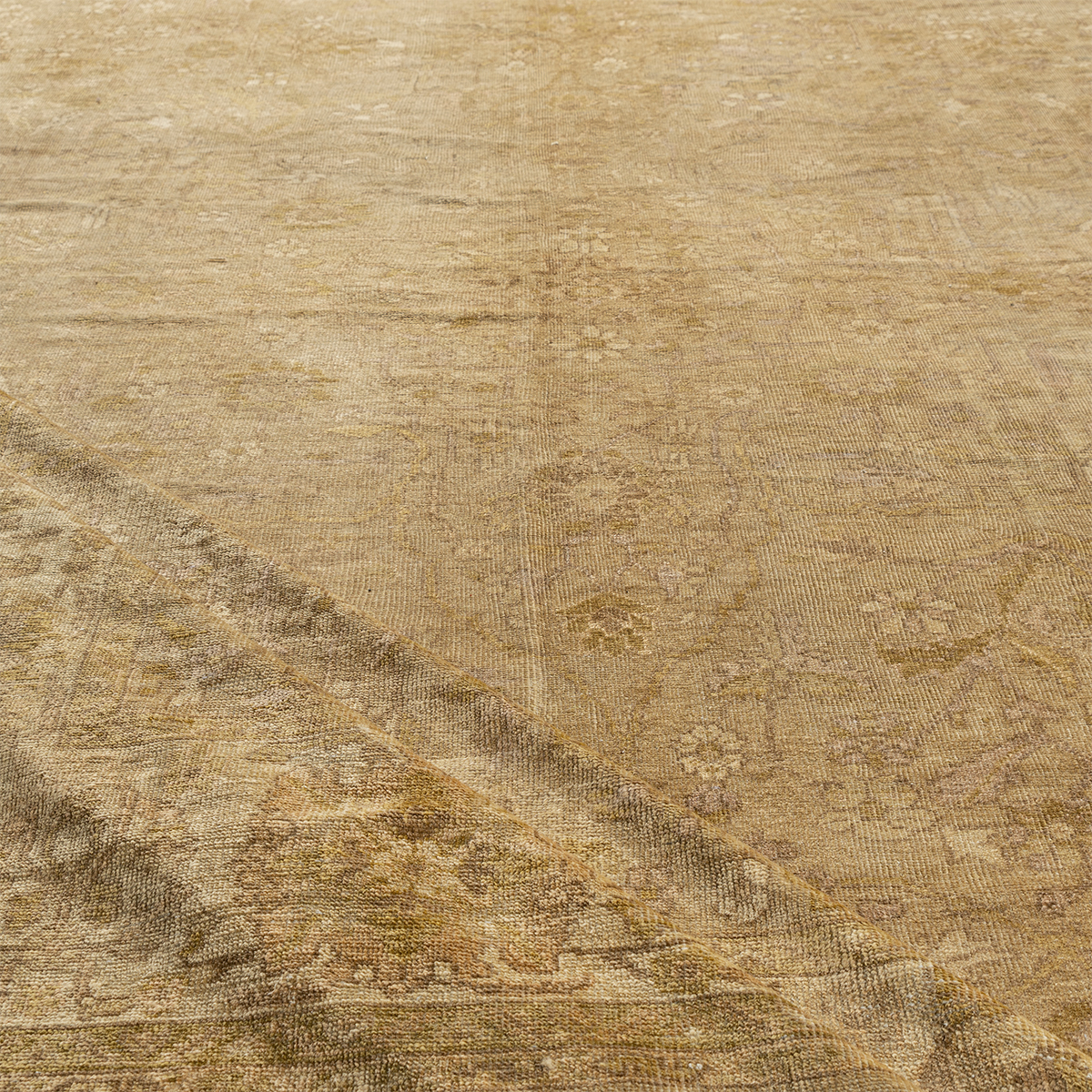 U-1653 - Antique Distressed Persian Sultanabad Rug
11ft X 15ft 06in
Sultanabad-Mahal-Ziegler Rugs
Circa: 1880
This extremely subdued and yet versatile carpet from northwest Persia has a deep beige field with a virtually tone-on-tone allover pattern of flowering vines, leafy tendrils and other vegetal elements. The old ivory main border continues the garden inspired theme with extremely elaborate rosettes among various short floriated stems and abstract posies. Among the accent colors is an unusual light lavender. As is usual on Sultanabad carpets, the groundweave is all cotton and the knotting is medium coarse. The allover non-centralized pattern allows easy placement of furniture. The generous size permits furnishings of any dimension to be easily accommodated. And the almost neutral color and design make it eminently suitable for any style of décor.
Vacuum your rug frequently and use a vacuum which uses suction and does not have bristles. If possible, set vacuum to low power setting and vacuum the rug up and down and do not use a back-and-forth motion.
If possible, rotate the rug every few years to allow foot traffic to be spread evenly and shade the rug from direct sunlight to avoid fading in areas.
A rug pad is recommended on all surfaces to prevent slipping and stop marking if on floors with grooves or lines. Professional cleaning is recommended every two or three years.