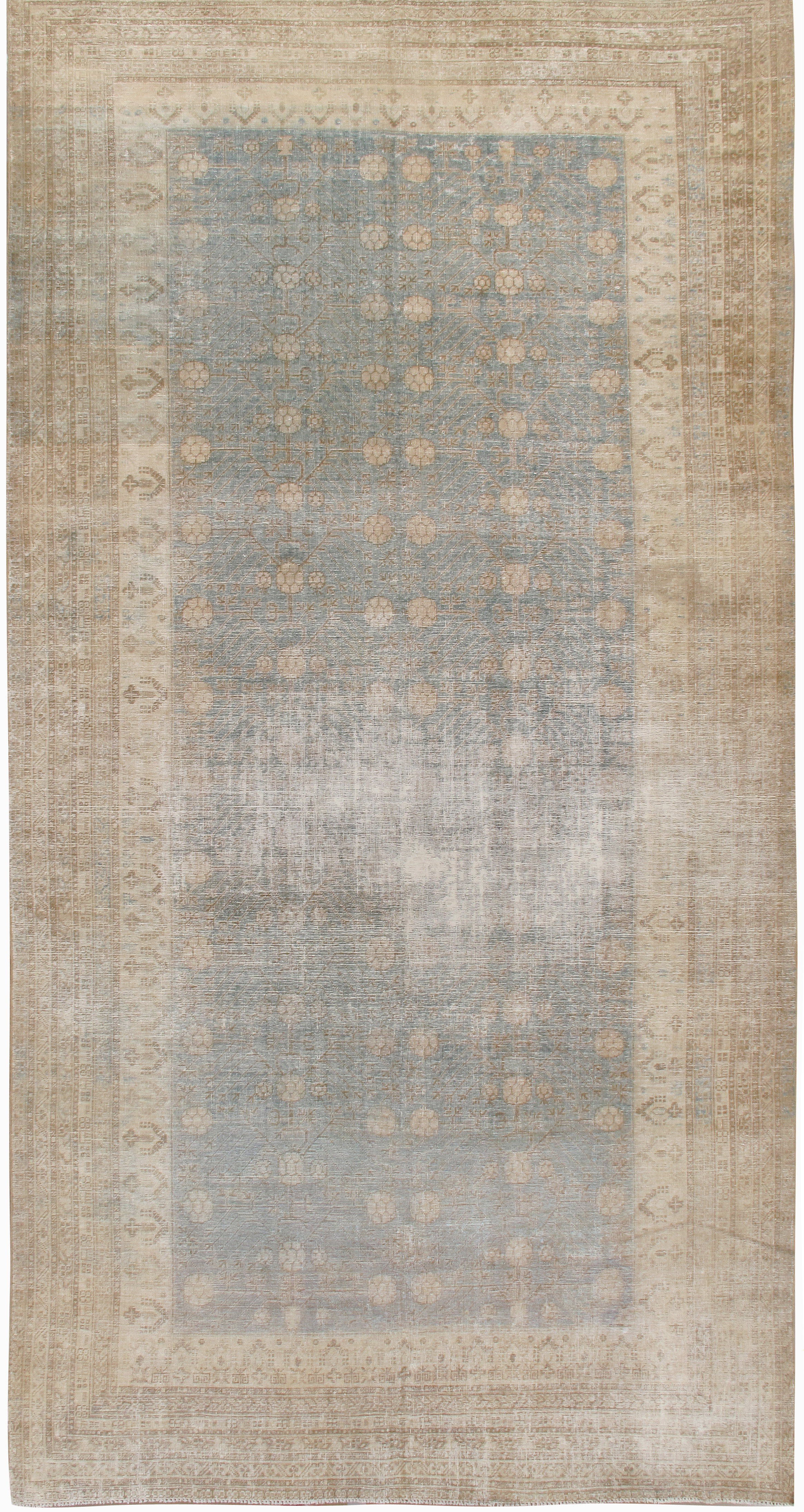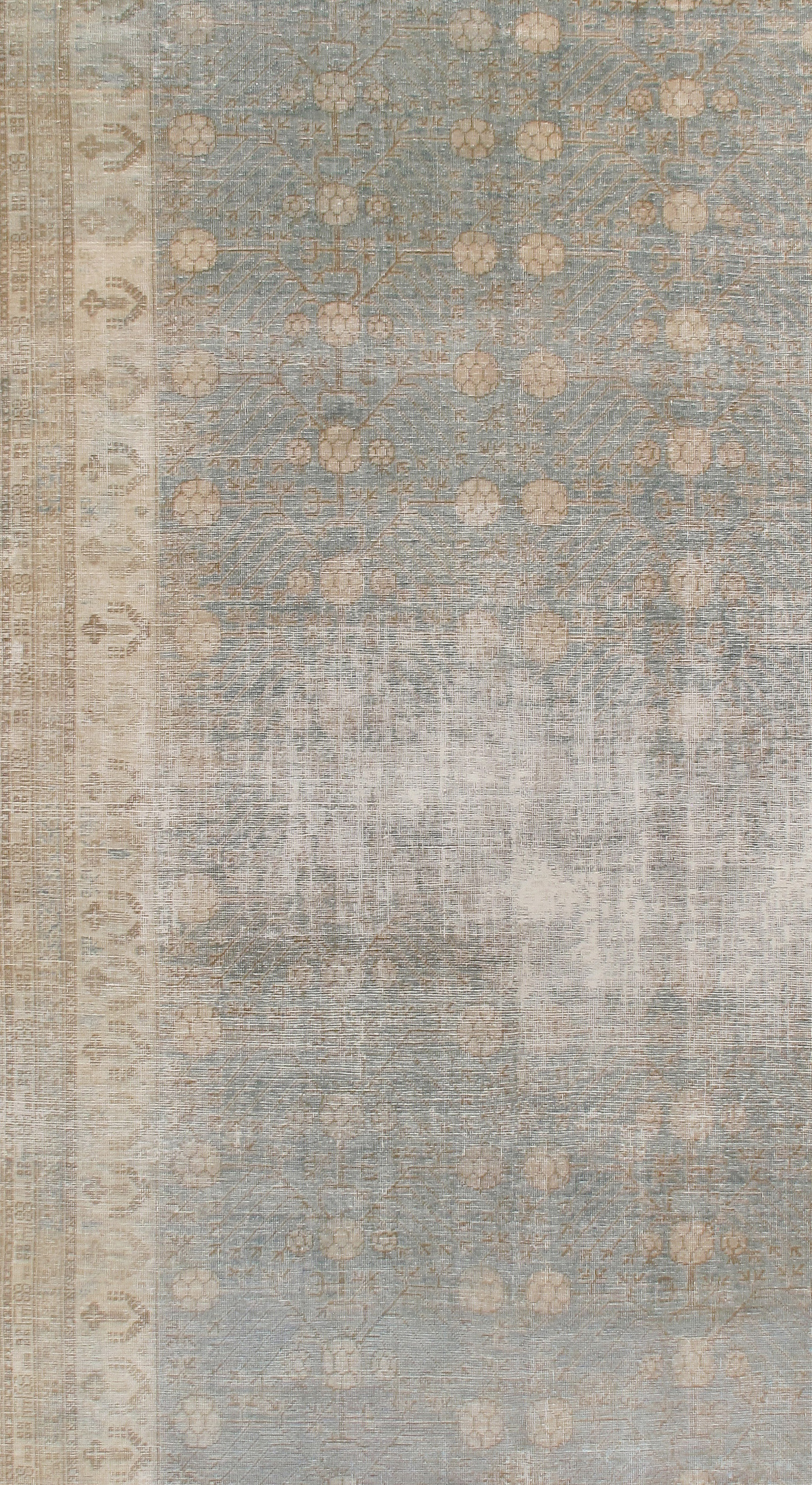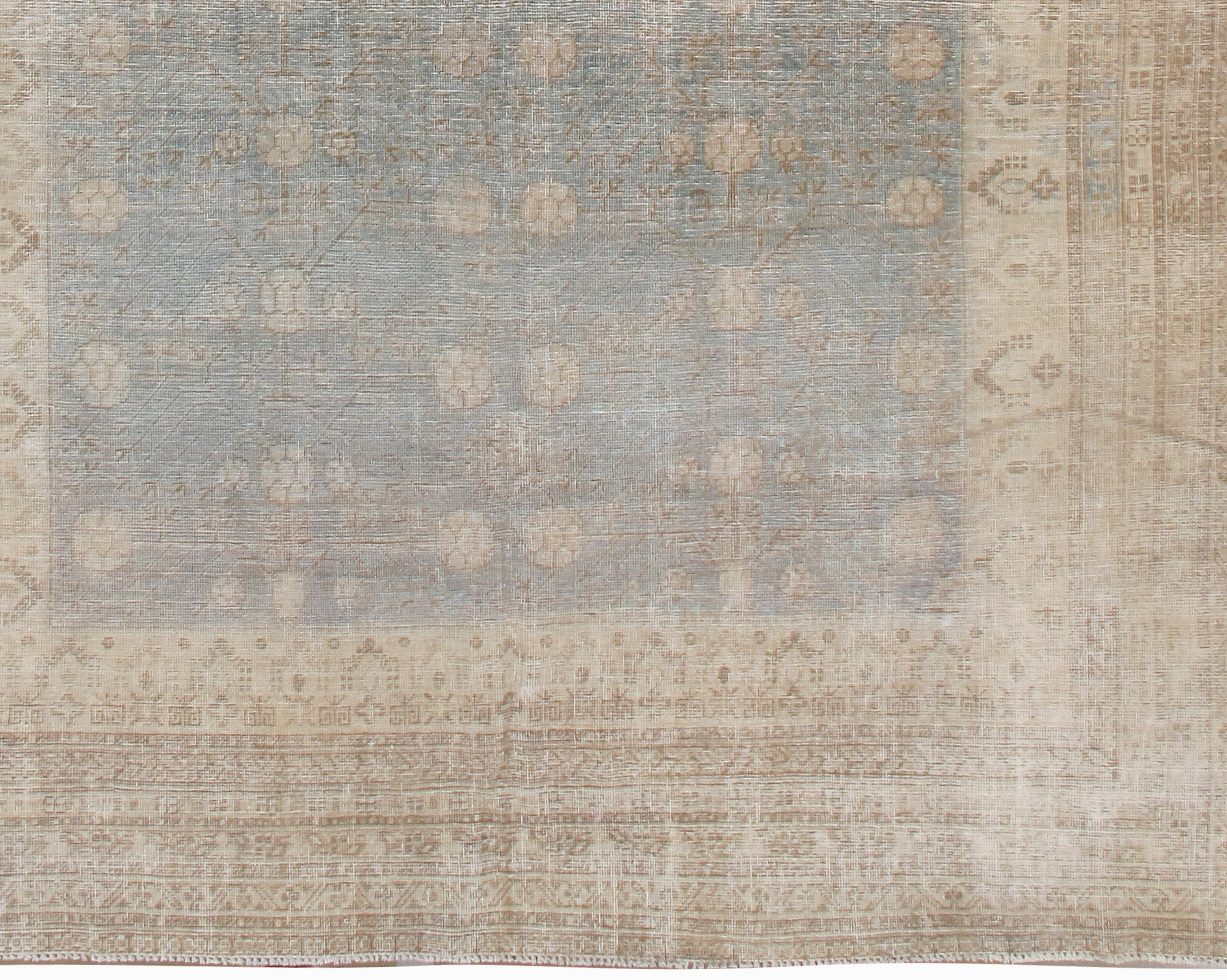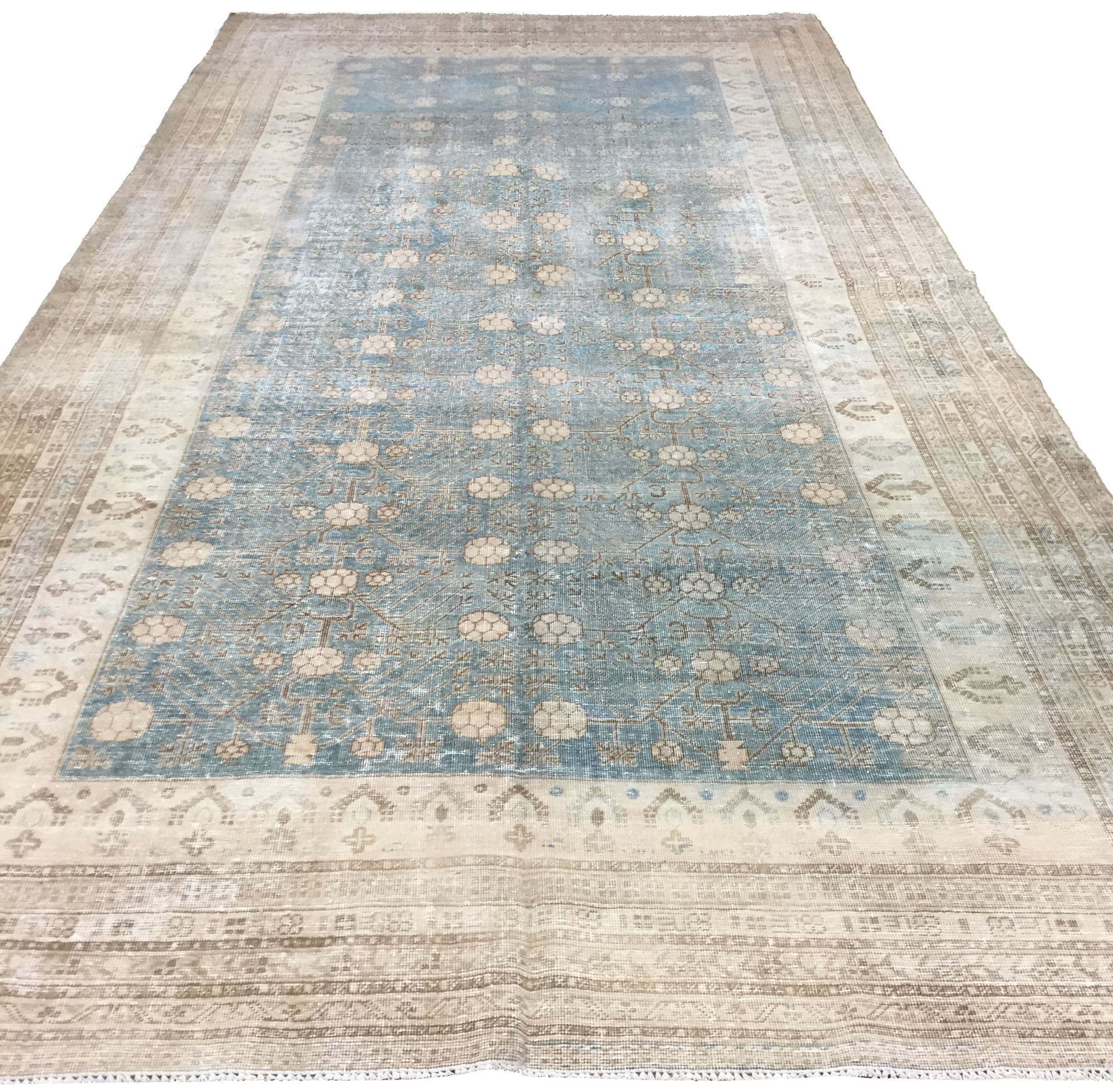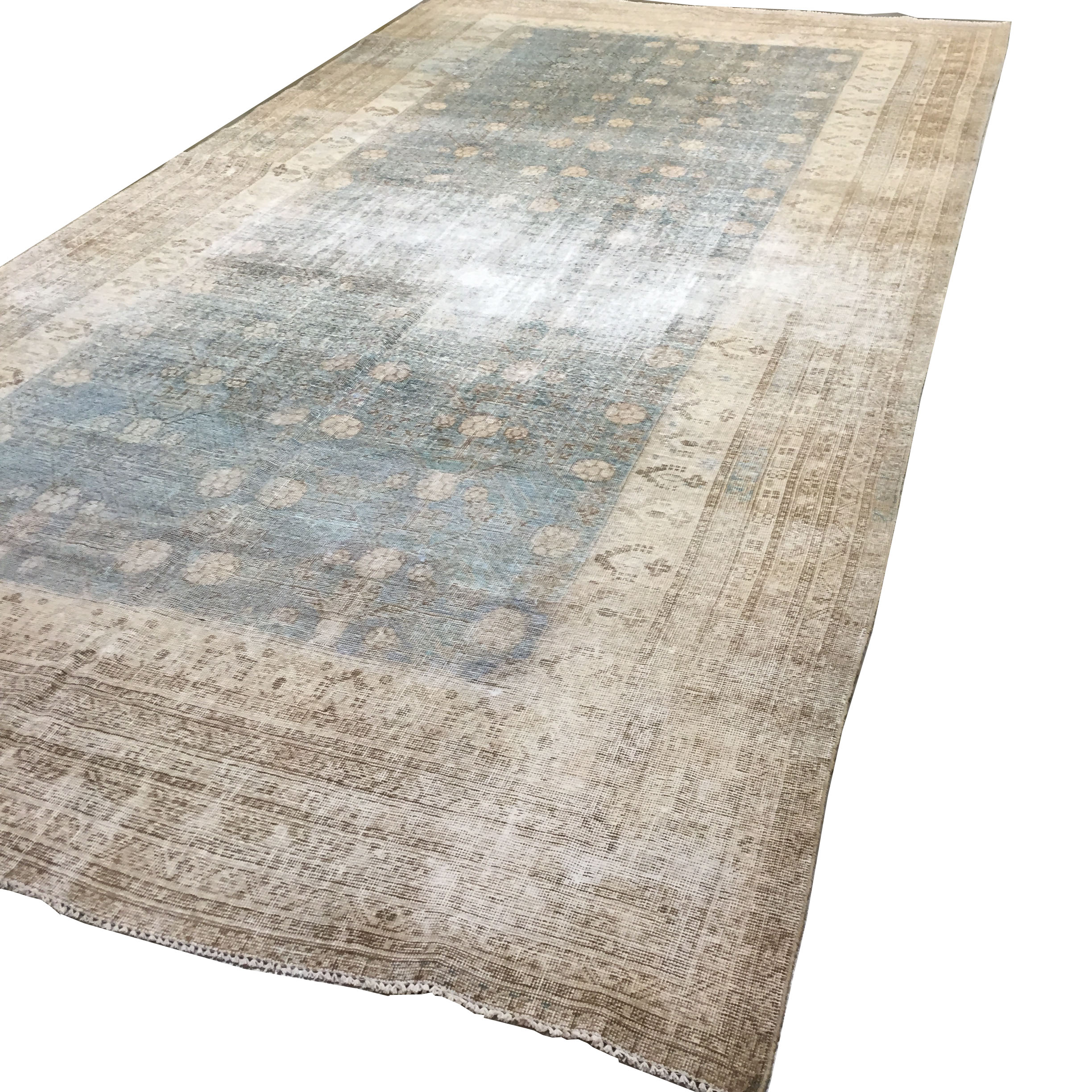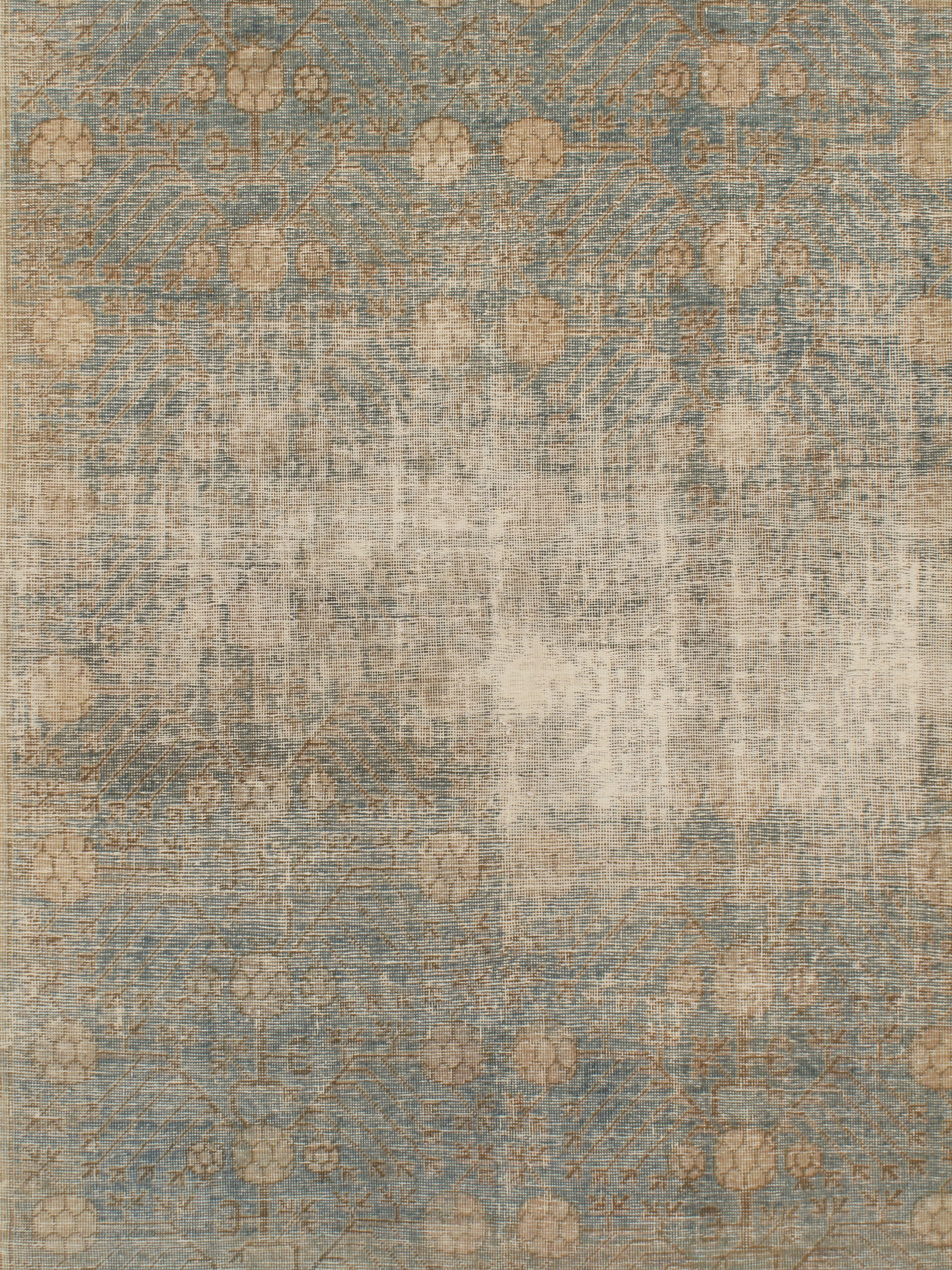 U-3325 - Antique Distressed Khotan
6ft 07in X 13ft 02in
Samarkand - Khotan Rugs
Circa: 1900
A distressed carpet is not an abused one, but one that has been artfully recreated to follow current decorating style trends. Lida Lavender's distressed carpets are durable, quality creations with plenty of life in them and are ready to enhance any up-to-date room. Contemporary interiors are all about crisp lines with everything sharp and precise, whether it be in overall design, furniture, artwork or secondary decorations. Distressed carpets are seemingly just the opposite and this contrast really works well. In a modern apartment or loft chrome furniture on a distressed rug looks great. In current lingo, they are the coolest floor coverings around.
Vacuum your rug frequently and use a vacuum which uses suction and does not have bristles. If possible, set vacuum to low power setting and vacuum the rug up and down and do not use a back-and-forth motion.
If possible, rotate the rug every few years to allow foot traffic to be spread evenly and shade the rug from direct sunlight to avoid fading in areas.
A rug pad is recommended on all surfaces to prevent slipping and stop marking if on floors with grooves or lines. Professional cleaning is recommended every two or three years.