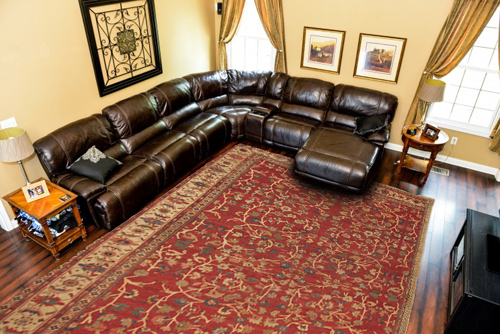 OPULENT AND DECORATIVE ANTIQUE SULTANABAD RUGS
In Arak (now Markazi) province in west-central Persia, the town of Sultanabad (and surrounding villages) is justly famous for the light colored, boldly allover patterned large carpets woven in the 1880-1910 period. The British firm of Ziegler was the most important company, adapting the lighter, often unusual, colors and large-scale designs common to antique Turkish Oushaks to more Persianate drawing styles.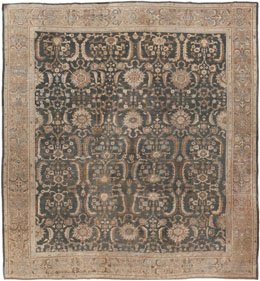 LIGHT AIRY & EXPANSIVE
The resulting rugs are light, airy, expansive and unmistakable. Nothing looks like or can substitute for a Sultanabad. And nothing looks as opulent with high taste furnishings. See also our Mahal entry for further details.