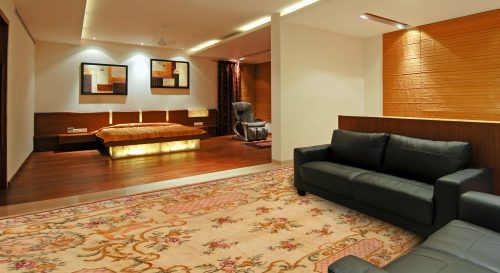 ELEGANT AND URBANE ANTIQUE FRENCH SAVONNERIE RUGS
The French Savonnerie carpet workshop was established under King Louis XlV in the old Parisian soap factory (Savon) to produce carpets of the highest quality for the royal palaces, especially Versailles. The original antique Savonnerie carpets were exuberantly Baroque with swags, cartouches, armorial devices and allegorical figures. These carpets were thick and lush, and often were in enormous sizes and extended series. The factory continued in operation throughout the centuries and other European carpet operations imitated the various styles (neo-classic, Napoleonic Imperial, 19th century Victorian and Belle Époque).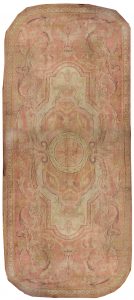 SAVONNERIE RUGS FROM OTHER AREAS
Thus, we have Austrian and Spanish "Savonneries" with thick pile, light tones and designs drawing on European decorative arts. In the 20th century Art Deco and artist's carpets were among the Savonnerie output. True antique French Savonneries are rare indeed and any antique European version is quite desirable.  Soft colors, high pile, and unusual room and mansion sizes make any type of antique Savonnerie a perfect enhancement to any traditional décor.