Aaaaaargh! My Rug Has Vanished !!!!!!!!!!!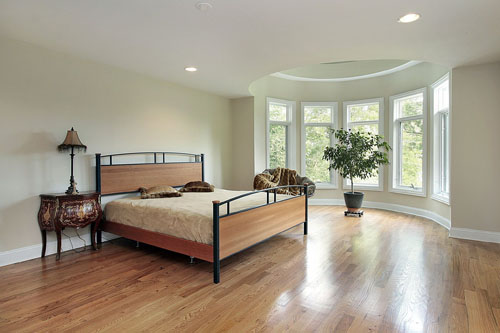 Aaaaaargh! My Rug Has Vanished How Did This Happen !!!!!!!!!!!
First it was the color in the rug. Then the design in the rug went. Finally, the format disappeared. Now all I have is a bare floor no carpet! How did this happen AND what can be done about it?
A Bit Of Rug History
Before getting so hyperventilated, a bit of history is in order. By rug we mean the oriental room size or scatter rug.  Going back to the 14th century, we find large Anatolian carpets on floors in Italian frescoes and easel paintings. Through the Renaissance this was the usual place for a rug: under the feet or furniture of a sacred or secular figure of some importance. In the 17th century, as hand knotted carpets became more available, they migrated to tables, so valued were they by the expanding bourgeoisie in northern Europe. This is clearly evidenced by their appearance in still life and interior scene paintings by Dutch Old Masters. In the American colonies and the early independent republic, rugs again appeared on the floors of the wealthy. As before, they were predominantly Turkish Oushak Rugs.
Victorian Period Rug
Restraint exploded in the Victorian/ Second Empire Period. Every room, especially the larger, more public spaces, got patterned. Everywhere. All over. Intensely. Big floor rugs had smaller scatters layered over them in front of important furniture or fireplaces. Hallways were runnerised. Carpets bridged between rooms which in turn were rugged out. Wallpaper was densely patterned. Furniture was carved and ornamented. Moldings were elaborate. Decorative accents were borrowed from the Middle Ages, China or the mysterious Middle East. Smalls were packed in everywhere. Whew. Who could breathe?
Little by little this overweening ornamental density was pared back. Rugs still had a predominant place in any room, as an anchor or foundation to a decorative scheme, but the secondary stuff was reduced, then eliminated. Art Deco, with its emphasis on form and clean geometry, further moved the oriental carpet off its pedestal as a signifier of taste and affluence. Modernism, beginning in the post-WWII period and continuing until now, has done the rest. Look at any hip design magazine or website. What do you see?
Borderless, wholly abstract, fiercely contemporary carpets in light colors. Or monochromes.  Or minimalist tonalities. Or as accents of indeterminate size. Always they are subservient to the wall art and to the contemporary furniture. Or no rugs at all. This where your rug went. Poof!
Now what to do about it?  An oriental rug is surprisingly adaptable, almost chameleon like. It advances or recedes. Draws attention to itself or selflessly enhances its surroundings. A splash of color does wonderful things to an otherwise muted color scheme. A healthy helping of design complexity contrasts with simply elegant furniture. And a rug with real artistic character is one more masterpiece, one that hangs on the floor.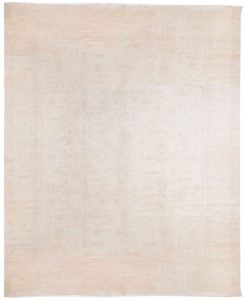 How LOC Rugs Can Help
Lida Lavender wants to help you. Perhaps you are ready for pattern, but shy away too strong color. A subdued antique look rug may be just the thing. Want color, but not too much design, try a patchwork or overdyed rug. Ready to go the whole hog, Lida has a fine collection of fully-toned, well-drawn authentic antique pieces in a wide variety of sizes and formats. What you pick is a form of self-expression. Your rug has just returned, better than ever. Browse our collection of rugs.